In February 2023, Italian car maker Bizzarrini provided a tantalizing preview of their forthcoming Hyper GT, the Giotto. Six months later, after conducting thorough aerodynamic assessments that confirmed the efficacy of Giugiaro's design, Bizzarrini has now unveiled comprehensive images of the Giotto, offering the public an in-depth look at this hypercar.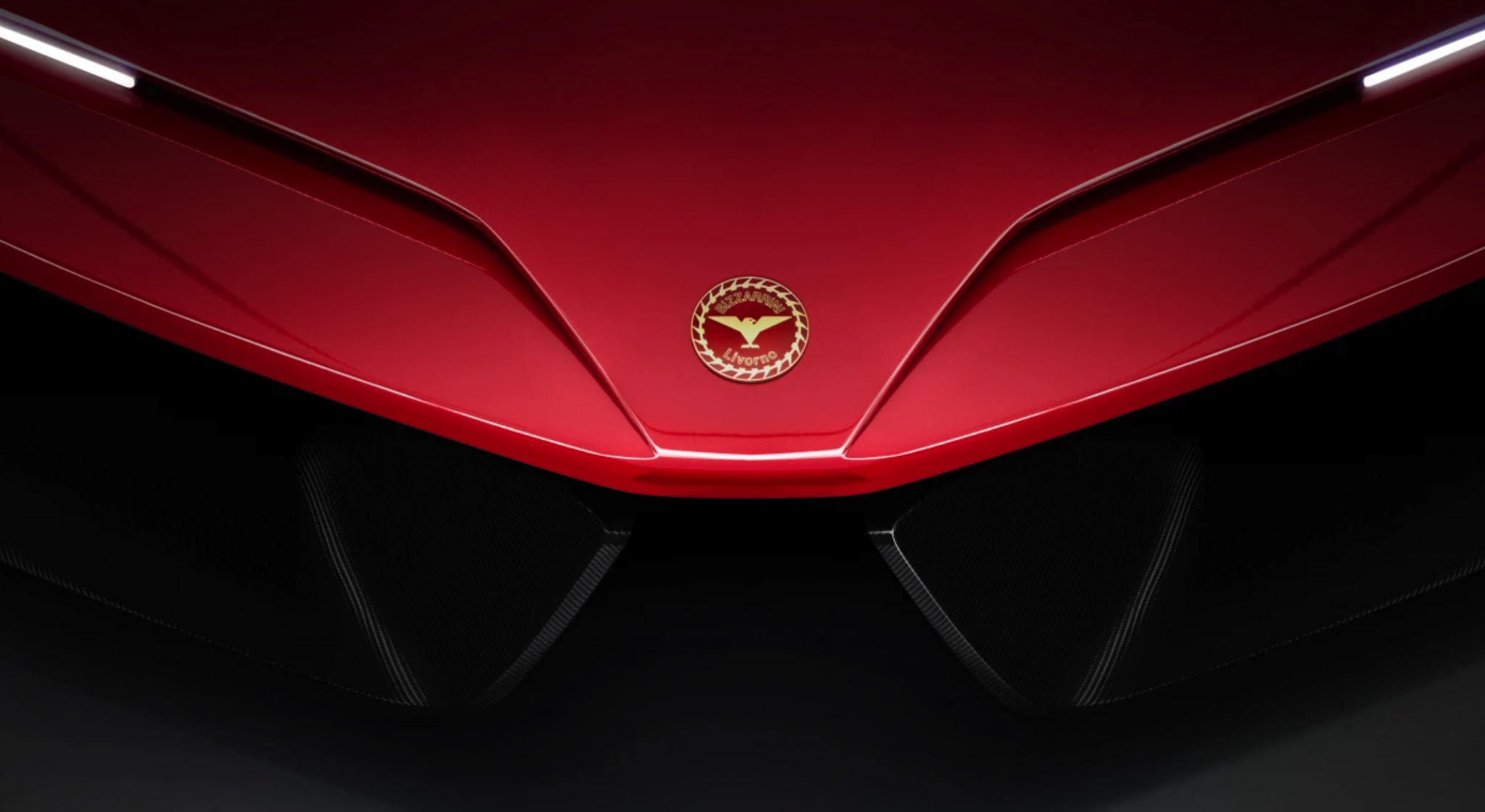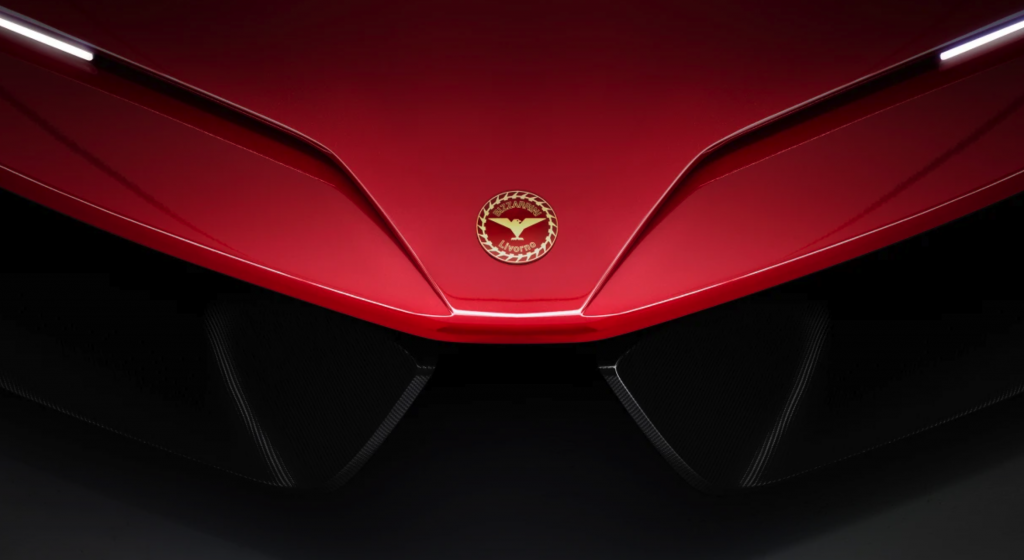 Additionally, the company has shared some information about the exclusive V12 powertrain that will propel the Giotto, building anticipation for its official launch.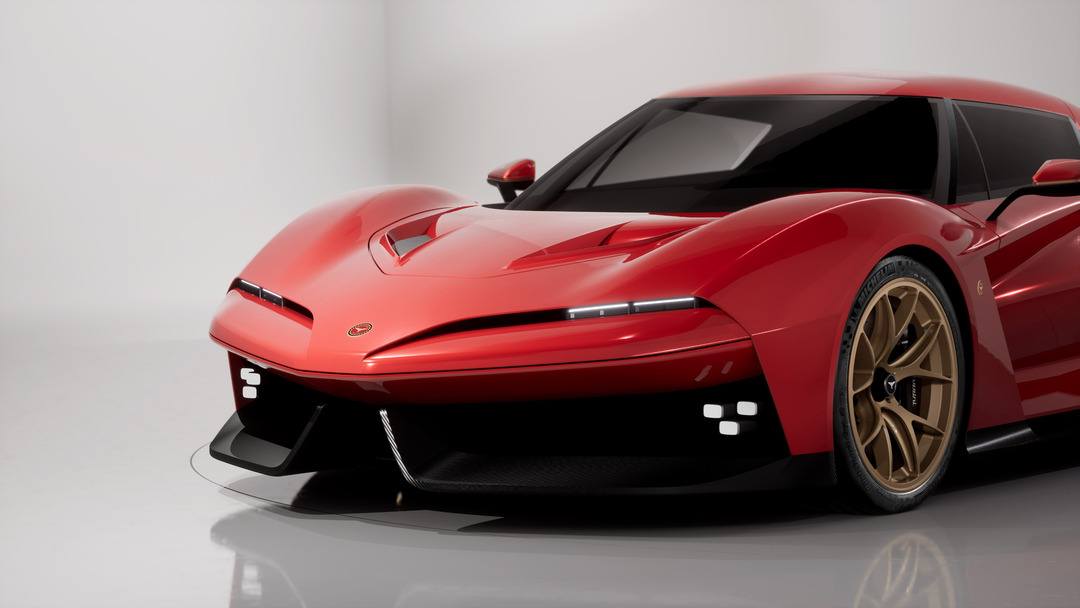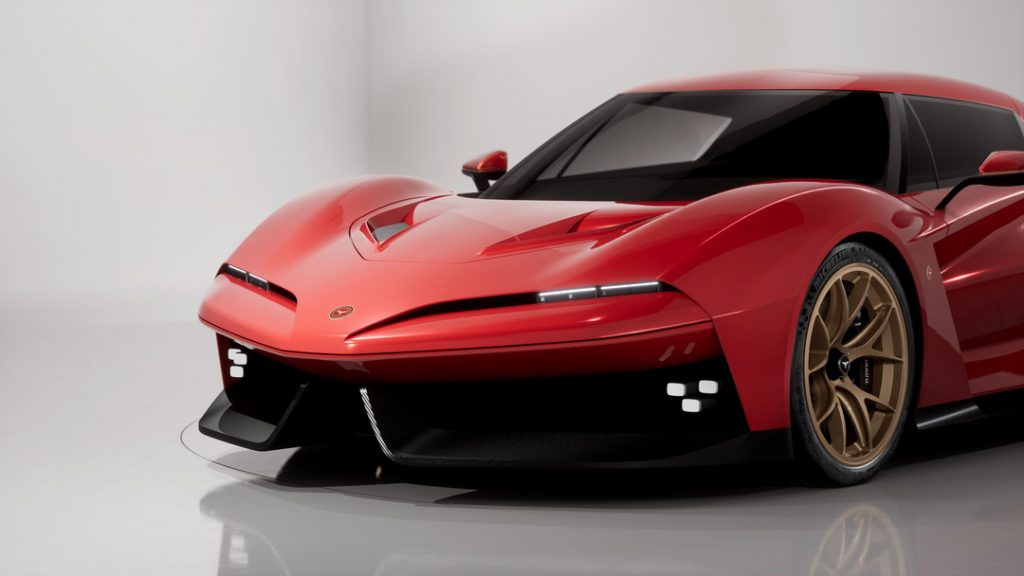 The Giotto, which bears the name of the company's founder and engineering virtuoso, Giotto Bizzarrini, is a product of design collaboration between Giorgetto Giugiaro and his son Fabrizio at GFG Style, located in Turin, Italy. This collaboration marks the renewal of a brand partnership that was first established six decades ago. At that time, a young Giorgetto, during his tenure at Bertone, contributed to the design of the original and iconic Bizzarrini 5300 GT.
In the case of the Giotto, Giorgetto Giugiaro's design expertise has led to subtle refinements in the bespoke carbon fibre body, creating a spiritual successor that embodies the values of beauty, performance, and usability. This unique blend of heritage and innovation pays homage to the brand's history.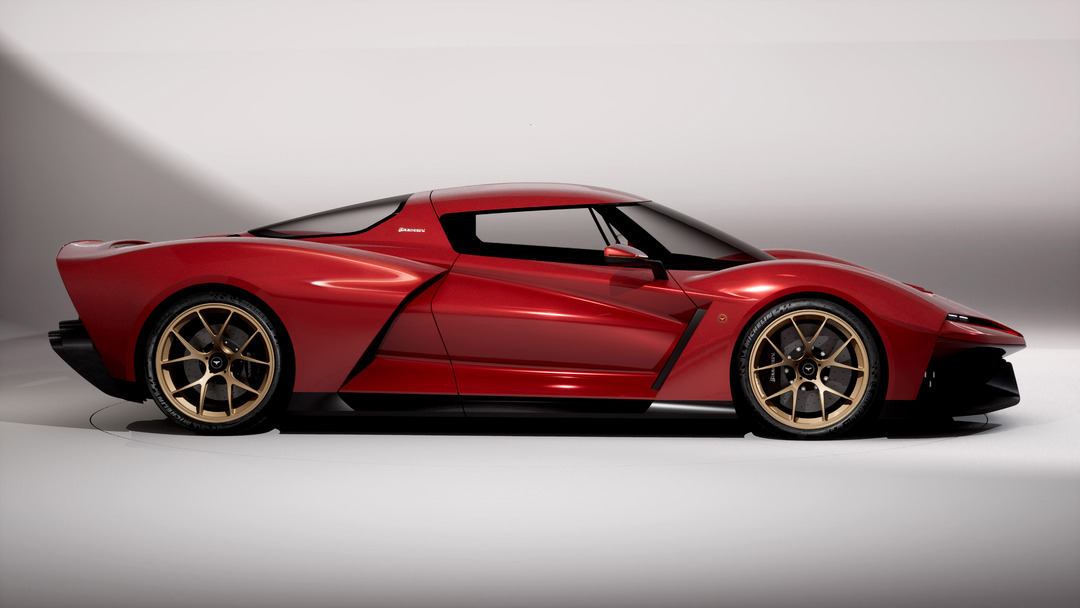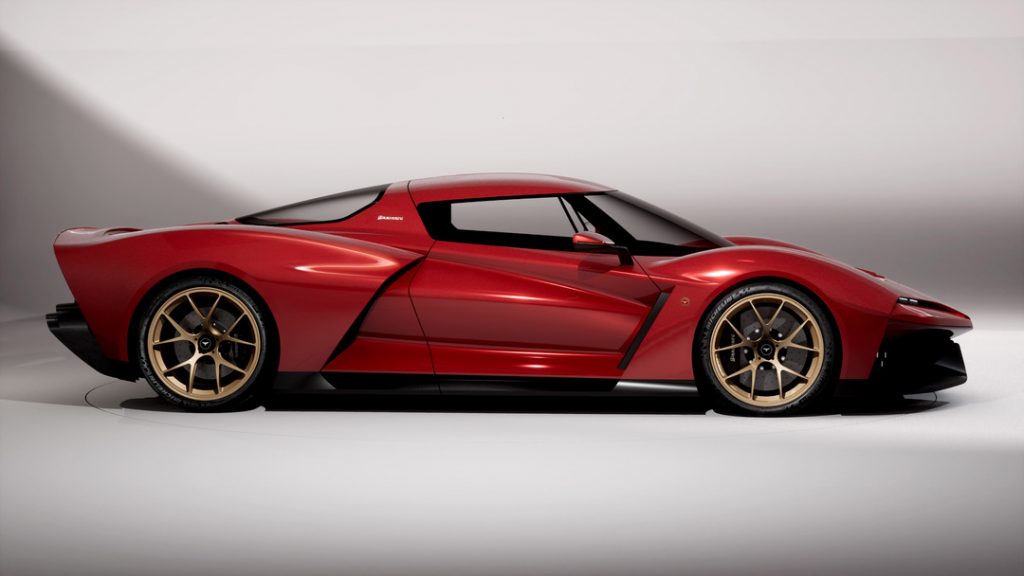 The design of The Giotto pays homage to the original Bizzarrini models by reimagining iconic elements. The dual bonnet vents have evolved into a contemporary frontal signature for The Giotto, with ultra-slimline LED headlights converging in the centre of the bonnet and cradling the prominent centre-mounted Bizzarrini badge, reminiscent of its framing on the 5300 GT.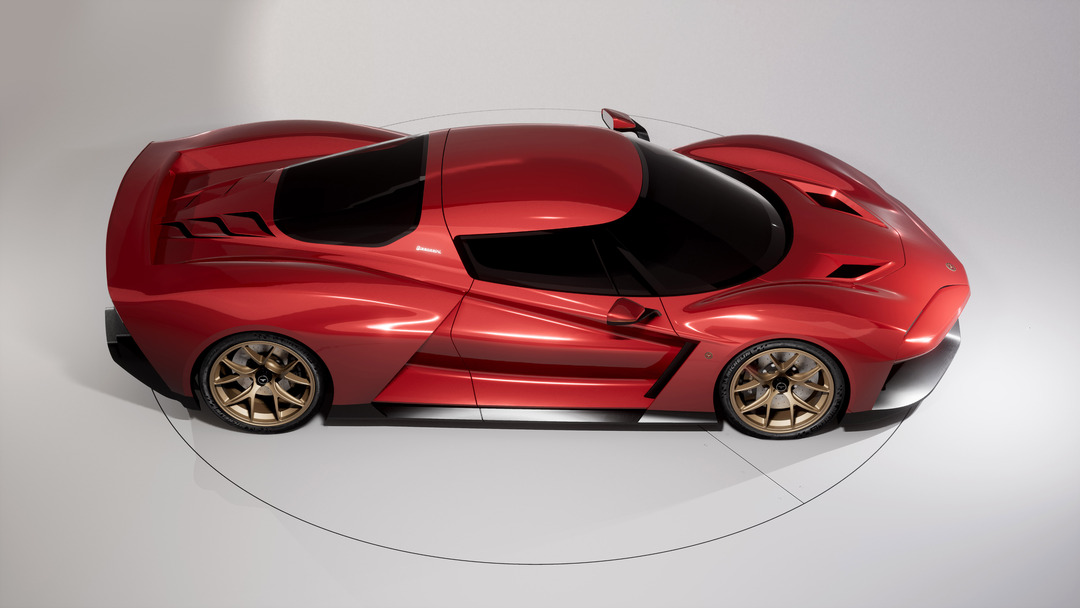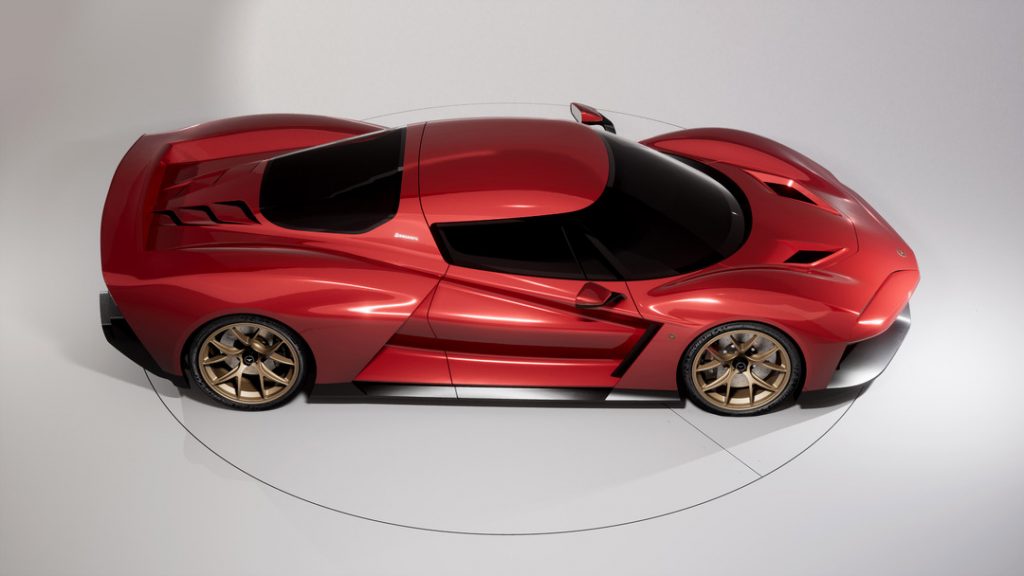 It also incorporates Formula One-derived design elements, including a dihedral front splitter and rear diffuser. These aerodynamic features work in harmony with the integrated fixed rear wing, creating an optimal downforce profile that adapts to various driving conditions.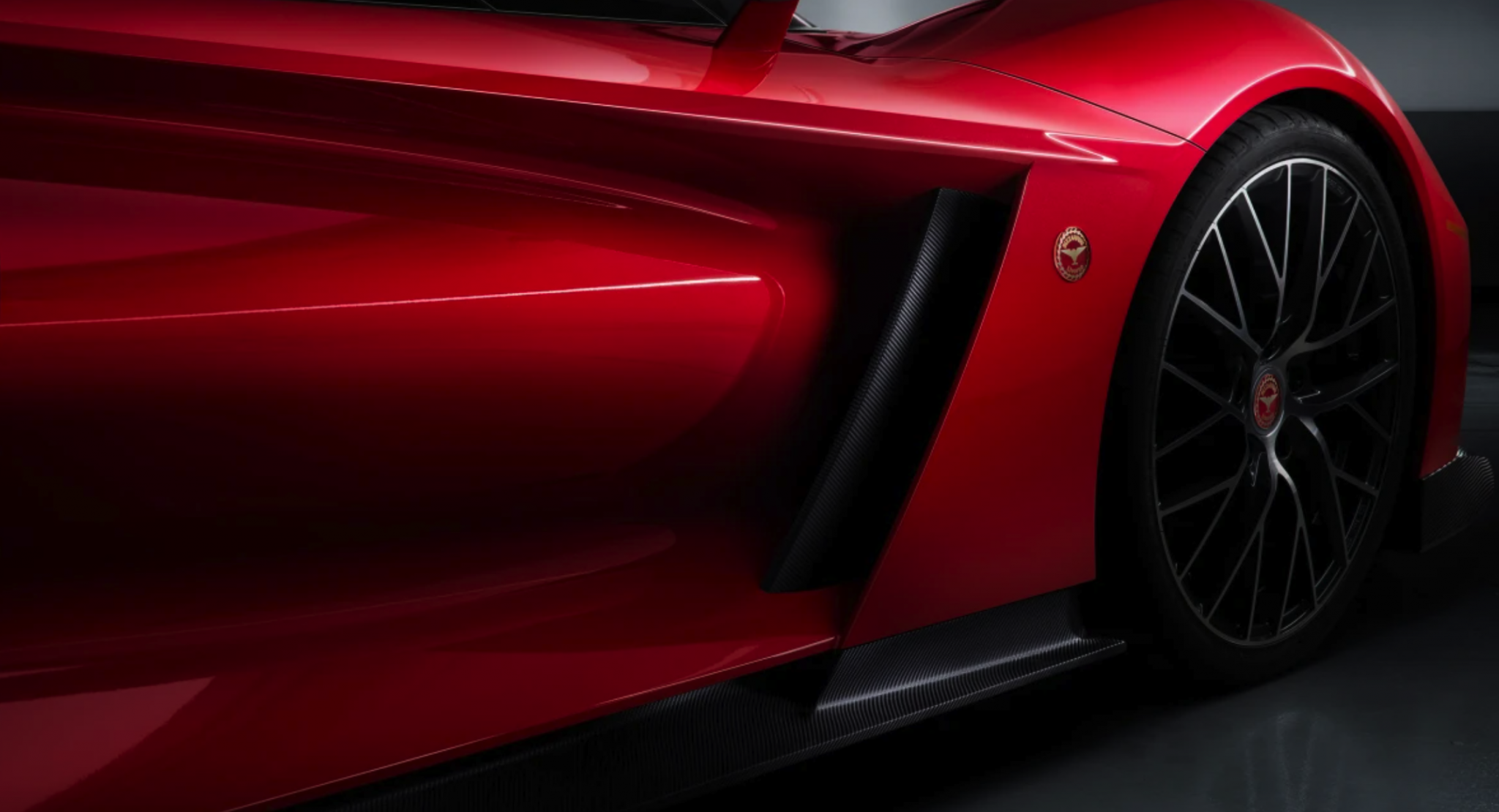 Viewed from the side, The Giotto features a reinterpretation of the 5300 GT's triangular B-pillar and a rear windscreen that wraps around, almost cascading onto the wheel arches. As a rear-mid-engined vehicle, The Giotto exudes a predatory stance, emphasising the immense power delivered through its rear wheels.
Beneath the curved lines of the rear screen lies the Bizzarrini V12 engine, a collaborative effort with Cosworth. This naturally aspirated Bizzarrini V12 is designed to comply with global legislative and emission regulations while prioritising an engaging and drivable experience for enthusiasts. In a tribute to Giotto Bizzarrini, known for his contributions to the original Lamborghini V12 engine, this powertrain boasts a capacity of 6,626 cc, signifying his birthdate on the 6th of June, 1926.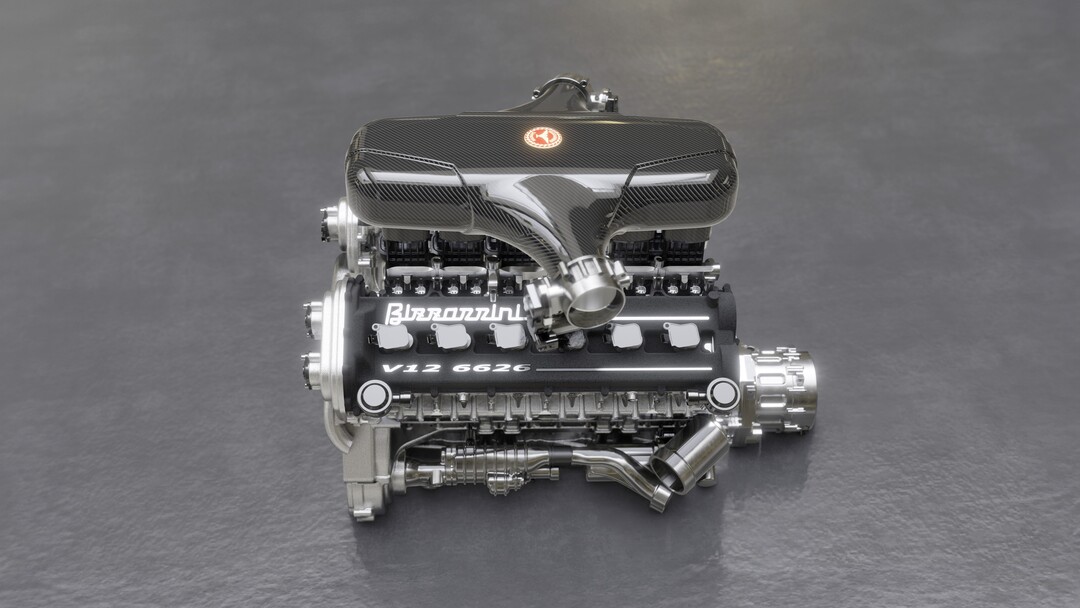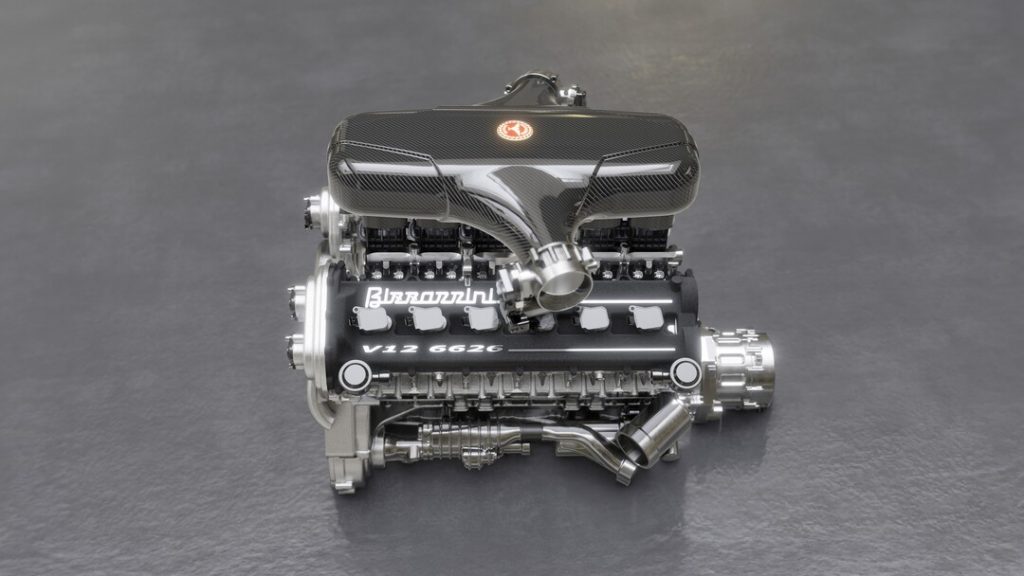 Bizzarrini has announced that testing of the new Giotto hypercar will commence in 2024. Over the course of the coming year, the company plans to unveil additional technical details about the hypercar, providing deeper insight into its performance, features, and engineering innovations.