Adventurous couple Chris and Julie Ramsey have accomplished a groundbreaking feat, driving an electric vehicle (EV) from the 1823 Magnetic North Pole to the South Pole in Antarctica, crossing the equator in the process.
Their chosen vehicle, a specially equipped Nissan Ariya, endured a gruelling journey covering over 20,000km through challenging terrains.
The expedition, aptly named Pole to Pole, aimed to test the limits of an electric car and promote EV adoption as a climate crisis solution. The journey took them through the Arctic Sea ice, melting Canadian ice roads, and exploration across North and Central America before reaching the equator in Quito, Ecuador.
Reflecting on their Northern Hemisphere experiences, Julie expressed gratitude for the positive interactions and support they received from communities along the way. Looking forward, Chris emphasized their determination to showcase the capabilities of EVs, praising their expedition Nissan Ariya for its performance.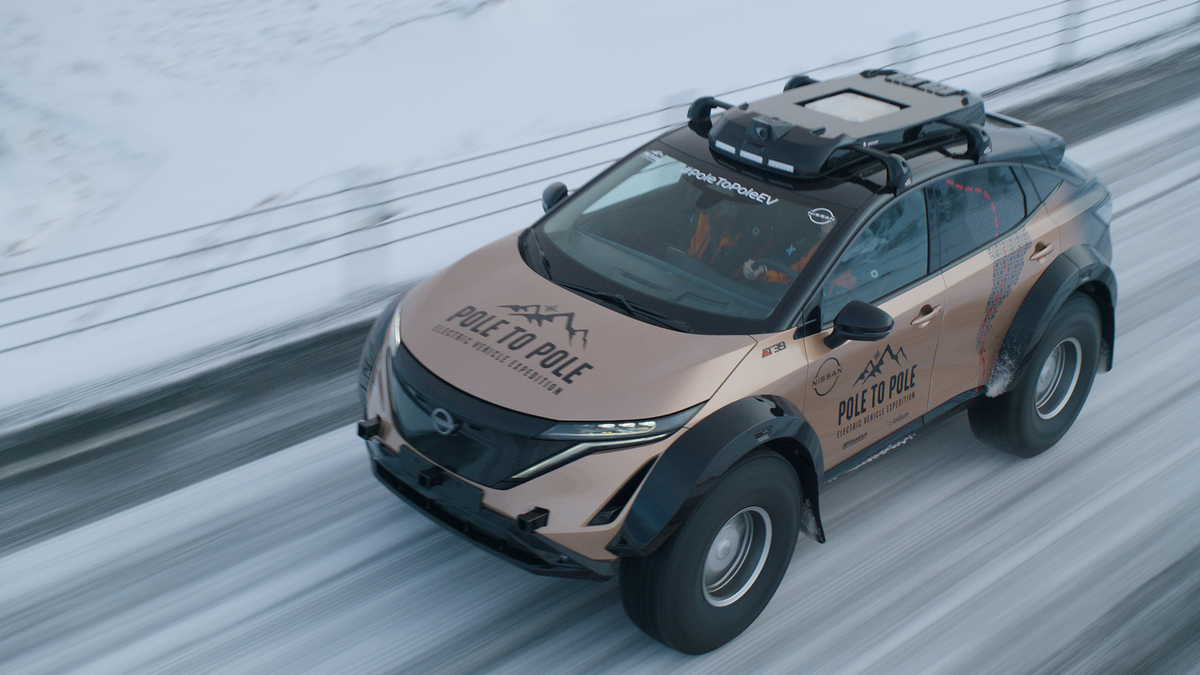 They now prepare for the challenging landscapes and climates of the Southern Hemisphere on their way to the South Pole, aiming to reach their destination by year-end. Despite the formidable conditions, they draw on their Arctic experiences and are working on innovations to aid their journey to the South Pole.