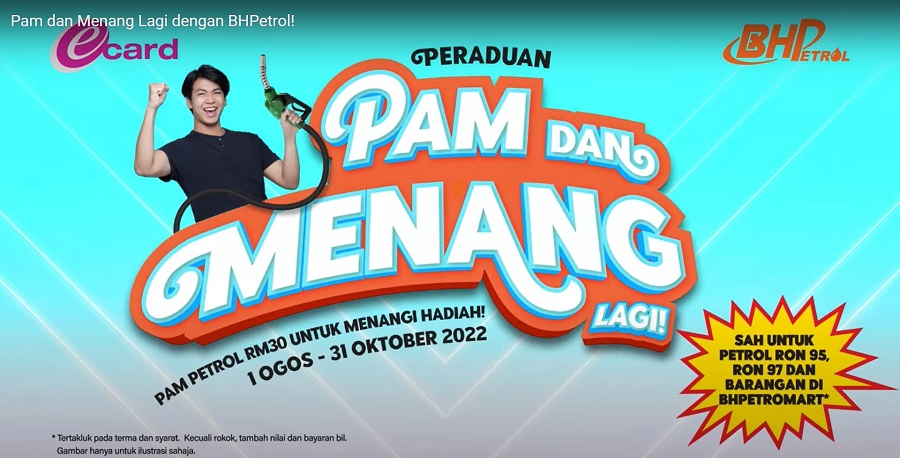 For a limited period (while stocks are available), every new unit of the Nissan Almera Turbo will come with a free Tomei Aerokit Package worth RM8,000. Tomei, a well-known tuner in Japan, collaborated with Edaran Tan Chong Motor (ETCM) to develop this package exclusively for the sedan.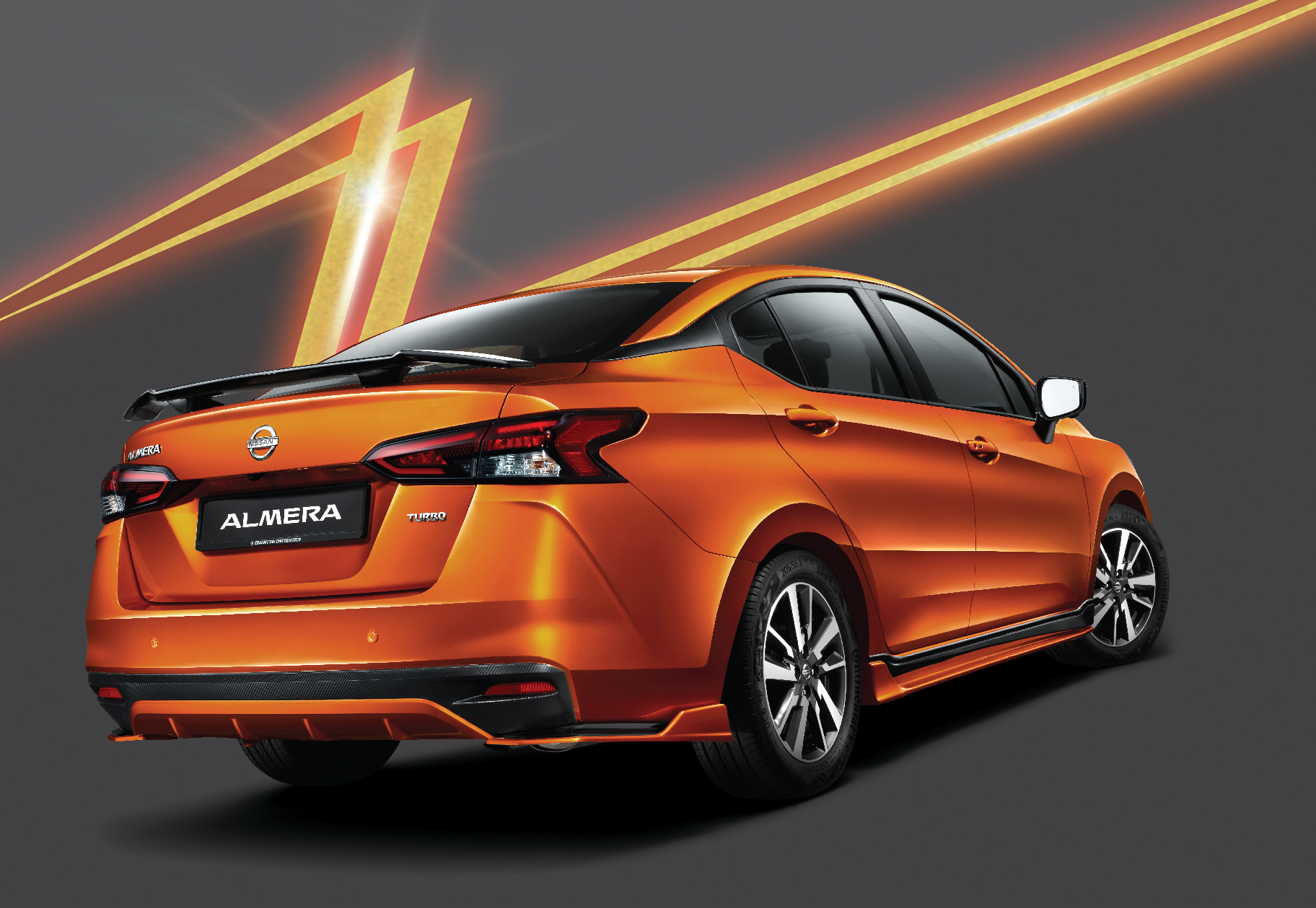 The Tomei Aero Package is available for all three variants of the Almera Turbo with the top VLT version having all the items. These are a 5-piece aerokit consisting of a front and rear (two sections) bumper spoilers, side skirts, sport pedals with footrest, door handle protectors (4 pcs), kickplate for the door sills. Door visors, and ICE Cool Tinting.
The other two versions come with the 5-piece aerokit and a bootlid spoiler, ICE Cool Tinting Film and the sport pedals with footrest. All bodykit items come in a 2-tone colour scheme.
A Tomei GT Wing (shown below) specially designed for the Almera Turbo is also available, price at RM1,400 (inclusive of installation). For a limited period, ETCM is offering the Tomei GT Wing to Early Bird buyers with a 50% discount.
All the items are factory-fitted to ensure the same high quality as the rest of the car. Each item also comes with a warranty against manufacturing defects for a period of 3 years/100,000 kms (whichever comes first).
Downsized but performance not sacrificed
The Almera Turbo's powerplant is a good example of how downsizing engines, an industry trend, has been achieved without sacrificing performance and yet giving better fuel efficiency. The HR10DET engine generates 100 ps/152 Nm – comparable to a 1.5-litre engine – but owners have reported being able to get up to 49.5 kms/litre! Should the price of RON95 petrol (currently subsidised by the government) go up, Almera owners will be happy that they have a fuel-sipping engine.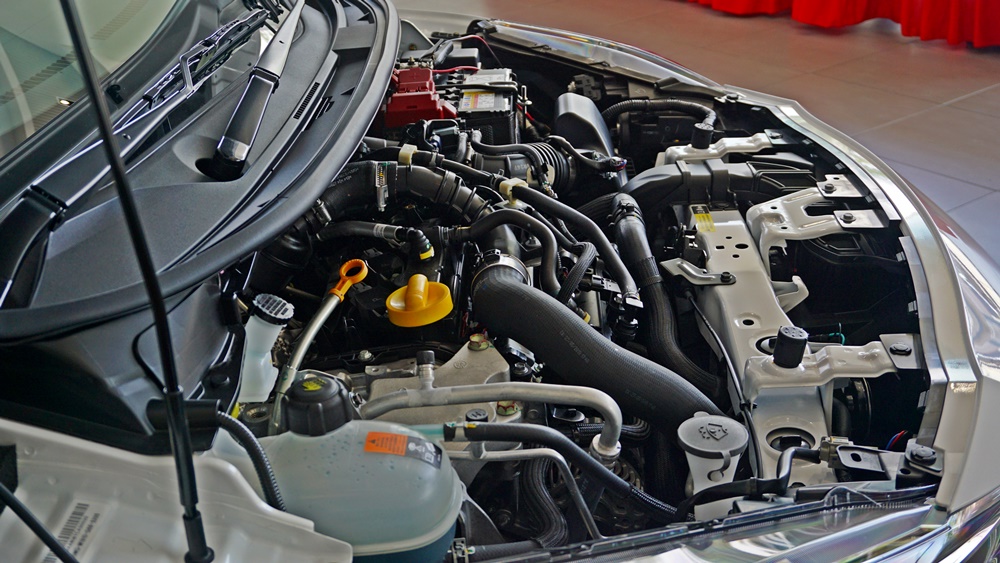 The Almera Turbo range is priced from RM83,888 to RM95,888, with the Tomei package free while stocks last. For more information, visit the Nissan Malaysia website at www.nissan.com.my. Test-drives are available at all Nissan showrooms throughout Malaysia. For those who are not able to visit a Nissan showroom, they can still experience the car by requesting for a test-drive at their home or office. The request can be made at the Nissan Online Showroom at nissan.com.my/onlineshowroom/. 
Incidentally, Via the Lazada Nissan Flagship store, a booking fee (RM250) can be paid online to start the purchase process. A sales representative will then be in touch to assist in completing the rest of the process.