2020 was undoubtedly a challenging year for the automotive industry, not just in Malaysia but worldwide. The COVID-19 pandemic impacted businesses as restrictions on movements not only affected production of vehicles but sales also slowed down as customers could not visit showrooms. Nevertheless, while the first half of the year saw a slowdown, the second half of 2020 made up for the lost sales. New vehicle sales in the Malaysian market closed at 529,434 units, 12% lower than 2019 but well past the forecast of 470,000 made by the Malaysian Automotive Association (MAA).
In fact, some companies did even better in 2020 compared to the year before, and Isuzu Malaysia was one of them. While the brand continued its dominance in the commercial vehicle market for the 11th consecutive year, a large contribution came from the new D-MAX pick-up truck which had its first full year of sales (it was officially launched in Malaysia in September 2019).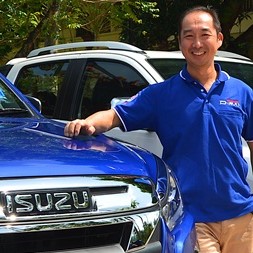 We talked to Masayuki Suzuki, Chief Operating Officer of Isuzu Malaysia, to get insights into the company's impressive performance in 2020, in spite of the difficult conditions and limitations due to the Movement Control Order (MCO).
Extracts from the interview:
Congratulations on another successful year for Isuzu Malaysia! How was it possible to maintain and even improve the business performance in spite of such tough conditions brought on by the pandemic?
Thank you! Yes, Isuzu Malaysia did remarkably well in 2020 with a total number of 8,820 vehicles delivered to our customers nationwide. We were happy to maintain our leading position in the light commercial vehicle segment for the 11th consecutive year but what helped to push our overall numbers up was the D-MAX which had its first full year of sales.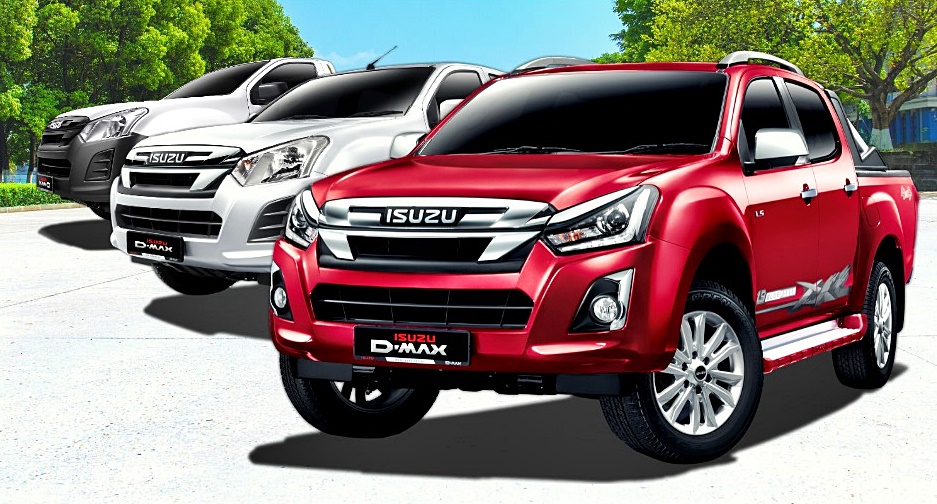 How many units of the D-MAX were sold and why was it so popular?
We sold 4,031 units, which was around 4% higher than the number sold in 2019. Of course, in  2019, we had a mixture of sales of the previous generation as well as, from September, the all-new model with the 1.9-litre turbodiesel RZ4E engine. The fact that our volume of D-MAX sales rose confirms that the new engine size is acceptable to customers and even moved the position of the model up one place in the pick-up truck segment in Malaysia.
That's impressive! Certainly, it was a bold move for Isuzu Malaysia to introduce an engine with a smaller displacement as pick-ups have usually used big engines. Why did Isuzu go for a smaller engine when it had the capable and proven 2.5-litre engine?
Isuzu, as you know, has much experience in engines and the reliability, durability and fuel efficiency of our engines has firmly established the brand in many countries, including Malaysia. Traditionally, light commercial vehicles and pick-up trucks have used bigger engines because they are heavier and they also carry heavy loads. The simple solution before has therefore been to just install a big engine which would provide sufficient power and torque.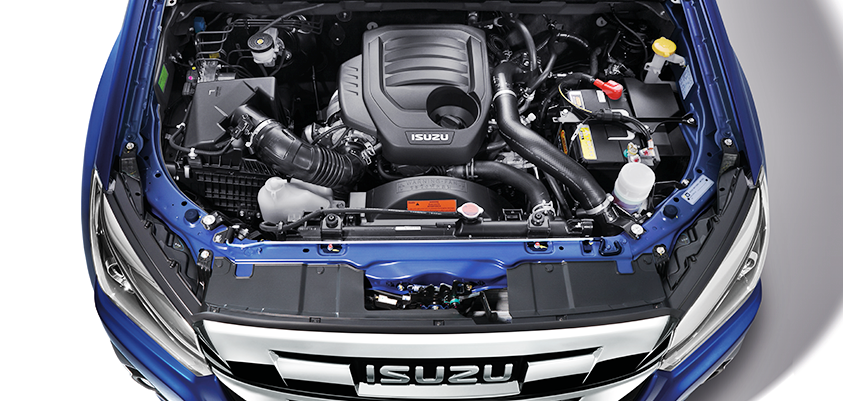 However, with the beginning of the 21st century, the need to conserve resources and also reduce pollution has been clear. While there is now a trend towards electrification of powertrains, internal combustion engines will still be around for some time and therefore, it was necessary to find new solutions to address the issues. This led the industry to downsize engines and the benefits were many – reduced weight, reduced size, lower emissions, better fuel efficiency and in countries like Malaysia, lower annual roadtax (in Peninsular, the roadtax for the 1.9-litre engine is 52% lower compared to the 2.5-litre engine).
Of course, a smaller displacement should mean less power is developed and that was true in the past. Today, there are many new technologies which our engineers used and with these advanced technologies, the new engine has 10% more power, 9.4% more torque and lower carbon dioxide emissions compared to the 2.5-litre engine. Not surprisingly, it also has as much as 19% better fuel consumption figures.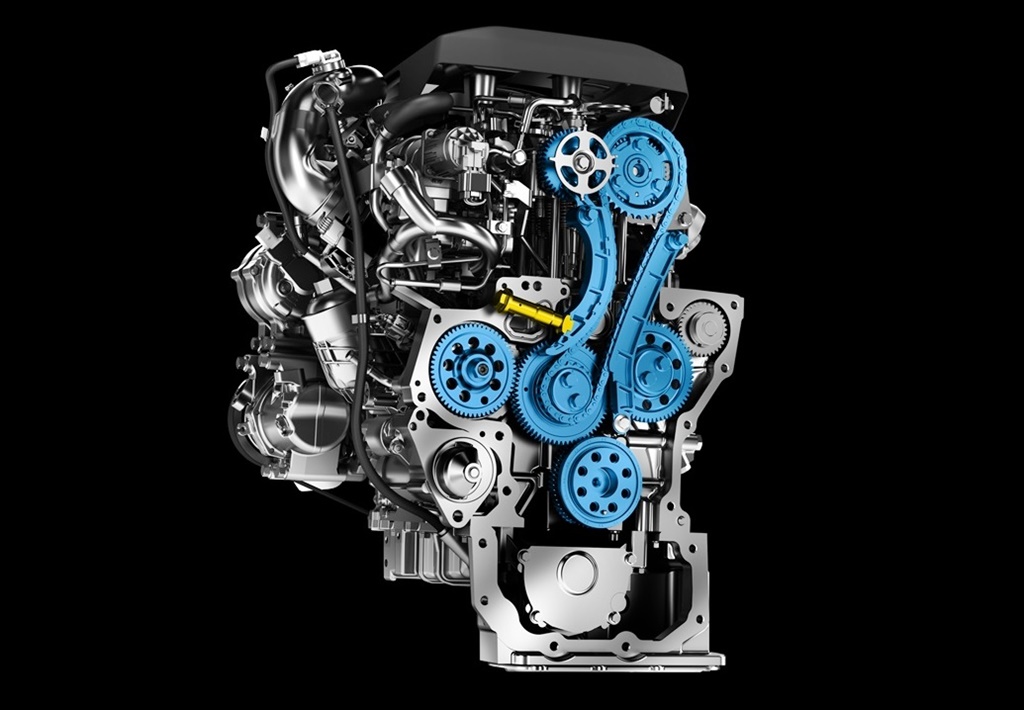 What sort of technologies are used in this new RZ4E engine that have made it possible to achieve such impressive improvements?
There are so many and it is the combination of all the technologies that has led to the great achievement for an engine of such a size. Our engineers used Isuzu's original analytical technology of diesel combustion and designed the pistons and combustion chambers to burn the fuel and air more completely, extracting every bit of energy available. They also worked hard to reduce internal friction levels and these much lower levels increase performance while also enhancing fuel efficiency.
Incidentally, the engine has 4 valves per cylinder so breathing is efficient but just as importantly, fuel delivery is optimised with the high-pressure injection system. The high pressure sends in fuel that is fully atomised and that makes combustion very efficient, so there is no wastage. Using a turbocharger is not new and has been a solution to boosting output for decades. However, the turbocharger installed in the RZ4E engine has variable geometry vanes. This variability gives better engine flexibility with stronger response, even at the lower rpm range. It is no longer necessary to use a large turbocharger for better boost as the variable vanes can adjust the pressures according to operating conditions. This means that the engine can deliver its best performance at all times.
I should add that we also developed a new 6-speed transmission that gives a higher drive force compared to the transmission used before. The new unit comes with two overdrive gears for fifth and sixth – benefitting fuel economy – and a 'Gear Change Control Learning' function to adapt its performance to the driving style.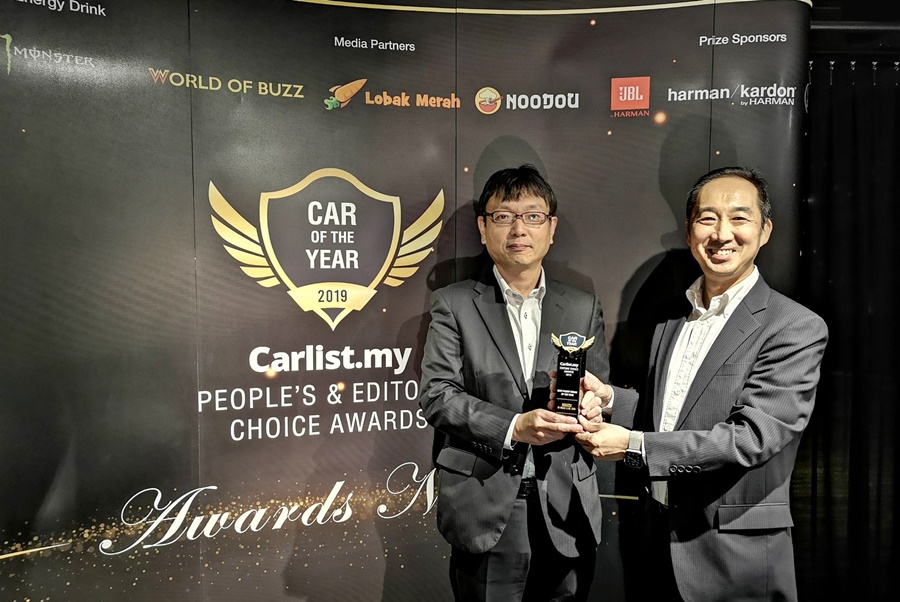 The engine sounds very advanced but what about reliability? Doesn't a smaller engine have to work harder and that can affect its service life?
As I mentioned earlier, our D-MAX has been well known for reliability and durability, making it one of the more popular pick-up trucks in the region. For years, the dependability of Isuzu engines has meant fleet operators do not have to worry about downtime in the service centre to carry out repairs or change parts. This was something our engineers ensured would be the same with the new engine. In fact, the extensive testing done in extreme conditions showed that the new engine will have better service life, which means reduced cost of ownership and maintenance in the long run.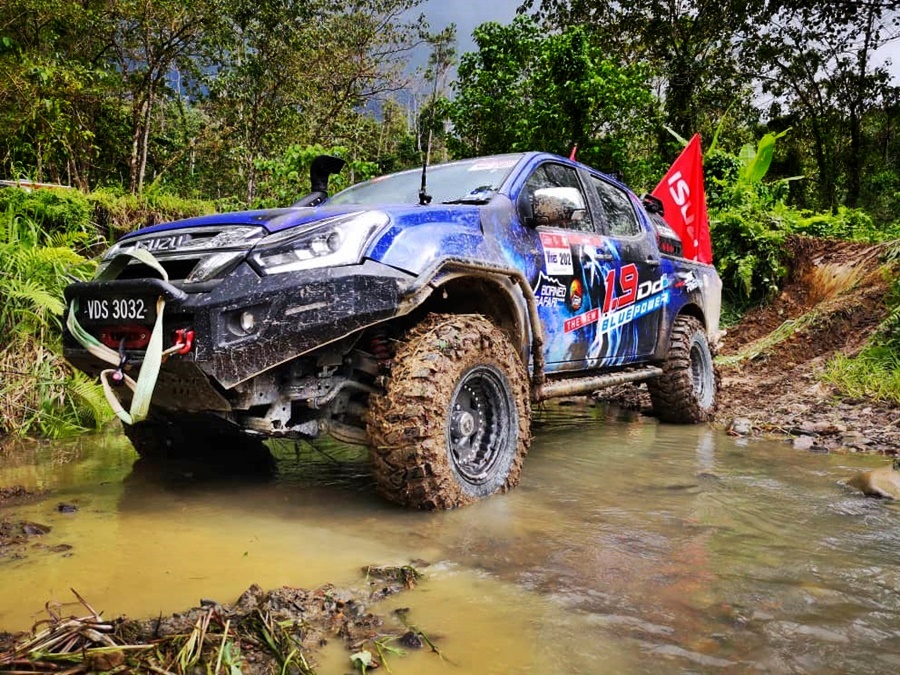 The cast iron engine block, for example, is tougher with not only 13% more stiffness than the 2.5-litre engine but also more wear-resistant, thanks to induction hardening. The timing chain is made of steel, and that will last a long time. The valves also used Hydraulic Valve Lash Adjusters to maintain their settings constantly so that operation is kept at optimum.
Overall, therefore, I am confident that the new 1.9-litre engine is a better engine than what we have offered before – with no drawbacks because of its small size. It is also properly tuned for Malaysian fuel quality, including biodiesel (B20 compliant).
What have your customers said about the new D-MAX?
Our products have fundamentally enjoyed a strong appeal in difficult times. There are many factors that customers have always appreciated, such as good value, low operating cost, high dependability and good all-round capabilities. With the new D-MAX, we have added new technologies that enhance all those aspects.
Those who have bought the new D-MAX have been surprised by how it performs. Some reported that it feels quieter and smoother and that is not their imagination. The engine has actually been engineered to run more smoothly and quietly. Driveability is also noticeably better, the feedback tells us, and this is partly due to the new Vehicle Launch Assist Control that increases engine revs when moving off.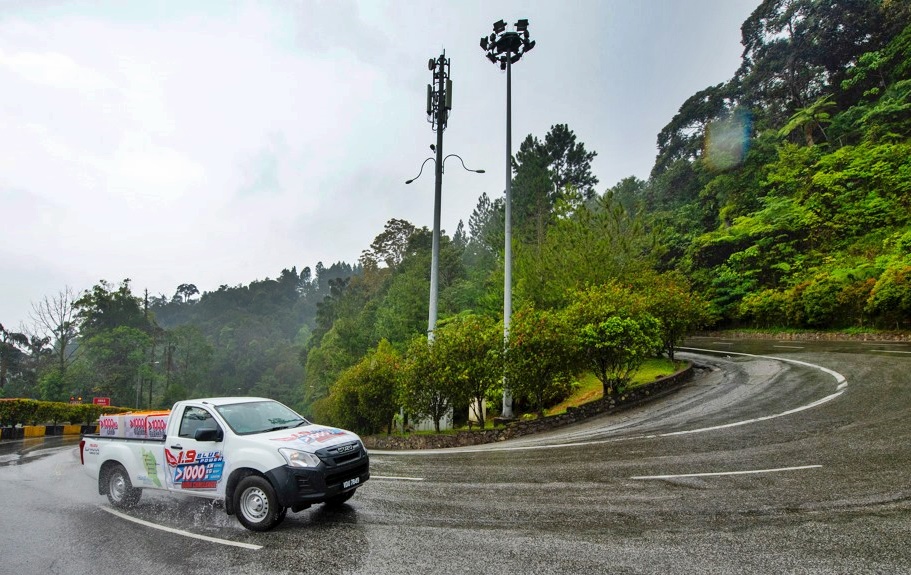 The strength of the D-MAX does not need proving any more but as this model has a smaller engine, we decided to demonstrate its capability once again. We did this by loading a Single Cab model to its maximum permissible capacity of a ton and took it over some of the highest accessible hills along the Titiwangsa Mountain Range. It performed well and in total, over 1,000 kms were clocked – and two bars of fuel still remained in the tank at the finish!
By the way, we also provided the latest D-MAX for the Borneo Safari last year. Isuzu Malaysia has been a major sponsor and supplier of official vehicles for this tough off-road event for 13 years. Naturally, with the introduction of the D-MAX with its new 1.9-litre engine, we saw an opportunity to demonstrate its capabilities and prove that it can do equally well. It completed the event which had heavily-modified off-road vehicles and certainly was an eye-opener for many people!
Who are the people who buy the D-MAX? Are they mostly bought for private use or for workhorse functions?
In the past – and I am talking about before the 2000s – pick-up trucks were mainly used for commercial purposes to transport goods in rough terrain. That changed as the vehicles became more comfortable with many convenience features added. So the buyer profiles changed from commercial vehicle operators to include private owners as well. I feel it is quite an achievement that one vehicle type can satisfy both types of customers as it obviously ticks all the right boxes!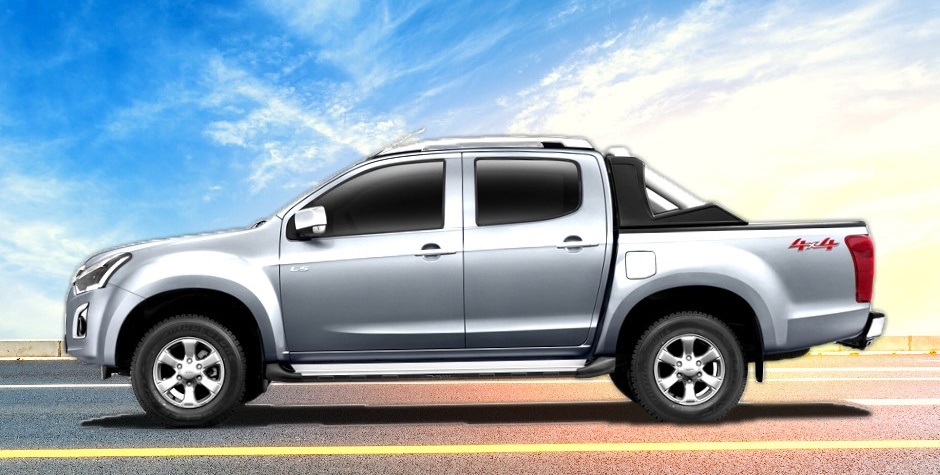 Pick-up trucks have come a long way from their workhorse days and while they do offer very tough and durable characteristics, the level of development also makes them more appealing to a mass market through their sophistication, comfort features and safety.
Besides the 1.9-litre engine, we also offer the 3-litre turbodiesel engine which is required by some customers in East Malaysia. However, it is clear that most people appreciate all the benefits of the smaller engine as it accounted for 85% of D-MAX sales last year. We also saw a spike in sales of our workhorse models such as the Single Cab and low-rider variants.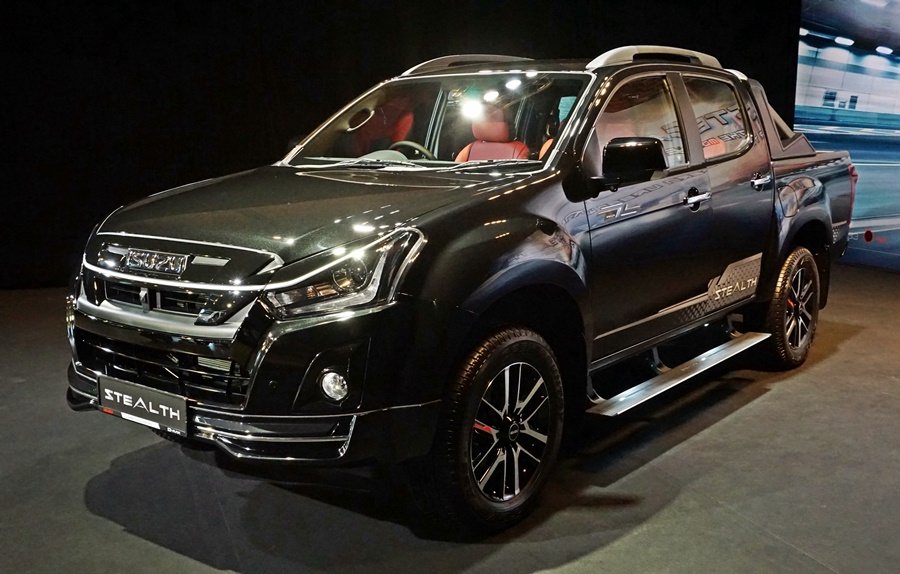 Continuing the tradition of offering limited edition versions, we developed a Stealth Edition for the D-MAX and it was a hit. Within two months of its launch in August 2020, all units were sold out. Incidentally, we assemble the D-MAX at our own plant in Pekan, Pahang.
How do you see the market in 2021? Will Isuzu Malaysia be launching new models or just focus on consolidating its position as conditions hopefully get better?
The Malaysian Automotive Association is optimistic about the market improving and forecasts an 18% increase in the volume of commercial vehicle and pick-up sales. It is still early to say how the market will be but with the good news that the vaccine for COVID-19 is available in Malaysia, we expect that consumer confidence will grow and with it, new vehicle sales will also go up.

We are always looking at giving customers more variety to choose from, and there are some new models under consideration. At the same time, we will continue to strengthen our network which is especially important to our commercial customers. We will make sure that Isuzu owners are never far from an Isuzu dealership where they can get support and replacement parts.
Visit www.isuzu.net.my to know more about the D-MAX and other Isuzu products and services available in Malaysia.