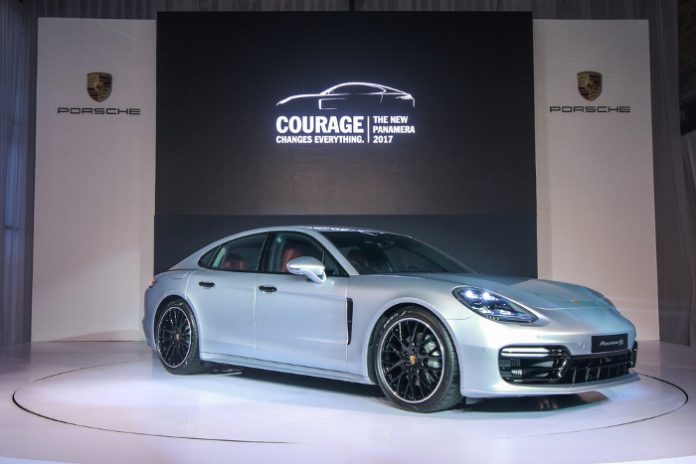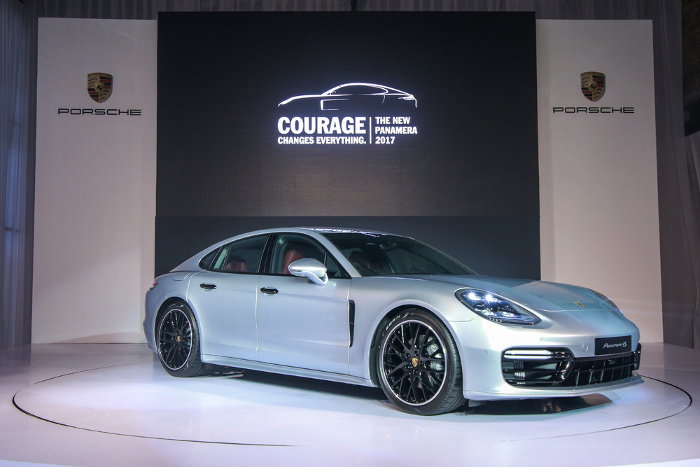 The second generation of Porsche's four door sedan for the road has finally been launched here in Malaysia. Featuring extensive changes both inside and out, the Panamera has a svelte silhouette which is a major improvement over the disproportional first generation car.
The new car is 5,049mm long, 1,937mm wide and 1,423mm tall making it longer, wider and taller than its predecessor. Despite the increase in dimensions, the reason for the new car's sleek look is its lowered roofline, which sits 20mm lower than that of the previous car. Its wheelbase has been extended a further 30mm which means the front wheels have been moved forward in an effort to reduce front overhang.The rear overhang has been extended to make for a bolder presence.
As a means to improve handling, the new Panamera features rear wheel steering, Porsche Active Suspension Management (PASM elecntronic damper control), Porsche Dynamic Chassis Control Sport (PDCC Sport), Porsche Torque Vectoring Plus (PTV Plus), active roll stabilization and electromechanical steering system. The car even features a 4D chassis control system that works with all other systems to ensure that chassis remains balanced and controled regardless of the situation.
As of now, only two versions of the new Panamera have been made available, the Panamera and Panamera 4S. The V6 and V8 biturbo powerplants that have been optimised for power delivery. The tubrochargers sit in banked manner allowing them to be integrated with the rest of the engine making for a more compact package that is able to sit lower in the engine bay.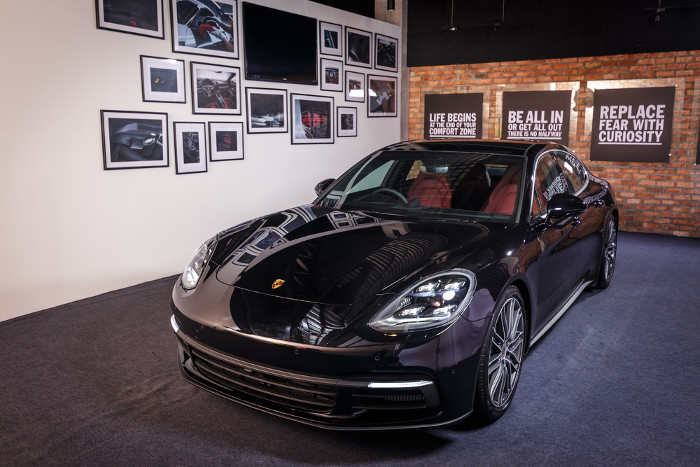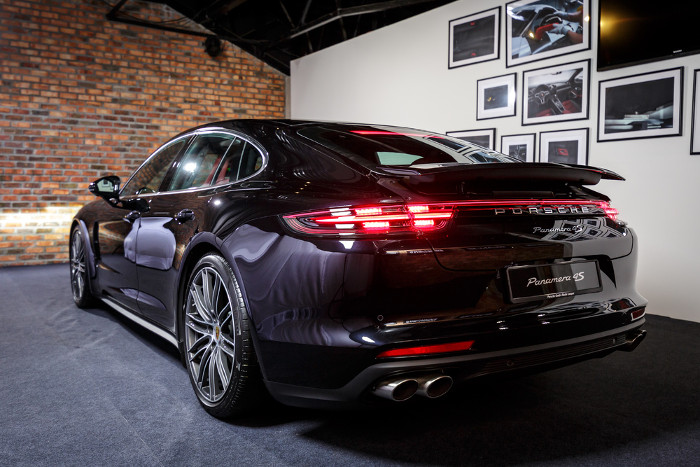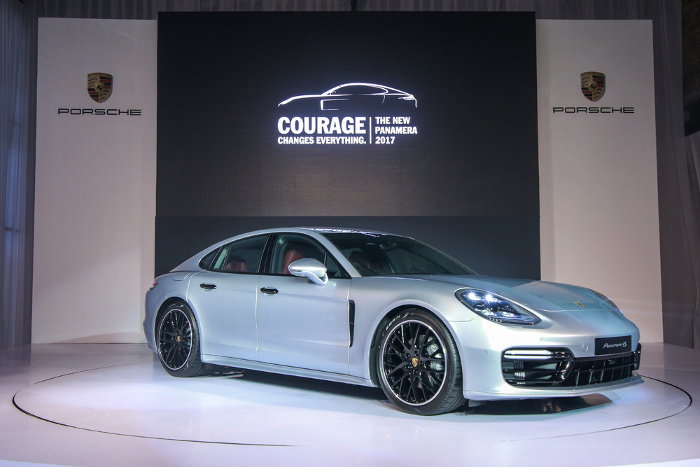 The 2.9-litre V6 engine develops 440bhp which is 20bhp more than that in the previous model. As such the Panameara 4S will be able to cover the 0-100km/h sprint in 4.4 seconds but even quicker when equipped with the Sports Chrono Package. In the Panamera, the engine is also turbocharged and 330bhp which is also 20bhp more than the car it replaces. The engine is mated to a 8-speed dual clutch transmission (PDK) and owners can now have their cars fitted with permanent all-wheel-drive system too.
Inside, the Panamera features better technology with the replacement of mechancial switchgear with that of the more modern touch sensitive system. The car retains the signature tachometer which is flanked with two 7-inch displays on each side. In the centre stack sits a 12.3-inch display infortainment system called the Porsche Communication Managment (PCM) system.
The Panamera is priced at RM890,000 and the Panamera 4S is priced at RM1,100,000. Both variants come with a four-year warranty and free maintenace package which is offered with complimnetary service, labour and parts. Should you require further information, please visit your nreartest dealerhsip or visit the company's local website.