Nasim Sdn Bhd, a member of Naza Corporation Holdings and the authorised distributor of Peugeot vehicles in the country, has officially partnered with the Kuala Lumpur 2017 SEA Games by handing over 298 fleet cars comprising of the 408, 508 and Traveller range during the handover ceremony in Shah Alam.
The partnership was witnessed by Minister of Youth and Sports, YB Brig. Gen. Khairy Jamaluddin accompanied by officials from Ministry of Youth and Sports, Malaysia Organising Committee for KL2017 games (MASOC) and Olympic Council of Malaysia.
"We are proud to have Naza and Peugeot as a Platinum Sponsor of the KL 2017. Peugeot is an established premium automotive brand that has been supporting various sporting events across the world and we are proud to have them as part of this remarkable journey," said YB Brig. Gen. Khairy Jamaluddin.
Speaking on behalf of Naza, SM Nasarudin Tan Sri SM Nasimuddin, Group Executive Chairman/Group CEO, Naza Corporation Holdings Sdn Bhd. said, "It is an honour for Naza to be part of this spectacle, and we hope that these 298 cars would deliver prestige, quality and a spectacular driving and passenger experience for all at the KL2017. Naza's theme of Driving Champions (#DrivingChampions) signifies our proud efforts to be part of the nation's history and ambition to be champions of both the 29th SEA Games and the 9th Para Games."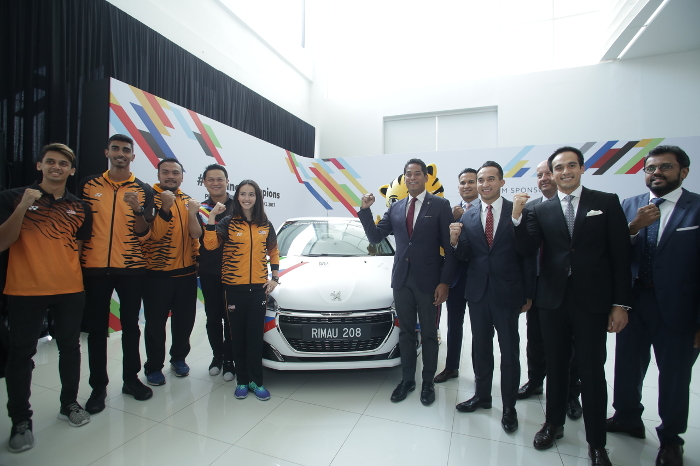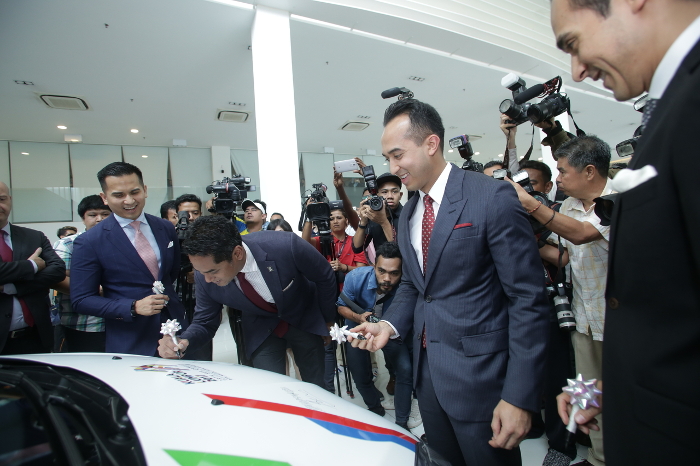 Apart from this, Naza is also contributing a Peugeot 208 as a pledge car that will tour around the country garnering support for the Malaysian athletes by having the general public sign messages of support for our national heros. The first to sign the car was YB Khairy Jamaluddin followed by SM Nasarudin Tan Sri SM Nasimuddin, Datuk Wira SM Faisal Tan Sri SM Nasimuddin, Group Executive Chairman/Group CEO, Naza World Group of Companies and SM Faliq Tan Sri SM Nasimuddin, Deputy Executive Chairman & Managing Director, Naza TTDI Group.
The messages on the pledge car will later be shown to our athletes at an undisclosed date, that will know doubt give them the drive needed to be the best they can be during the games.
Naza will also be giving away 100 free tickets to the opening ceremony of Kuala Lumpur 2017, which will be held at the National Stadium in Bukit Jalil on 19th August 2017 to 50 lucky winners. All you have to do to be eligible for a free ticket is to take a picture with the pledge car with your respective message or caption and include #PeugeotMalaysia, #DrivingChampions and #NazaCorp when they are post on social media.
The Kuala Lumpur 2017 games will be held from August 19-30, followed by the ASEAN Para Games from September 17-23.