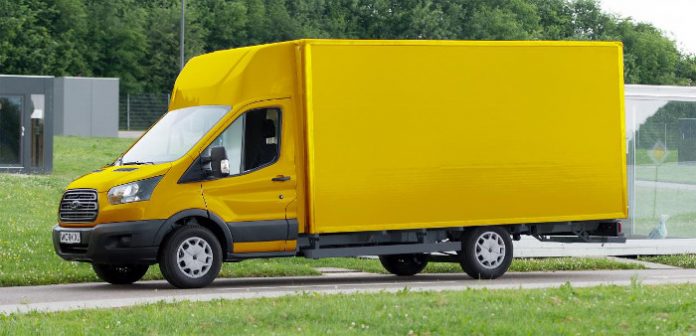 Delivery services in Germany are looking to alternative methods to power their trucks. Deutsche Post's subsidiary StreetScooter GmbH and Ford-Werke GmbH have entered a partnership that will see the manufacture of electric-powered vehicles serve as delivery trucks.
Deutsche Post was part of a similar project involving a smaller sized van that they got to run electricity. For this project, a Ford Transit will serve as the base on which the new delivery truck will be built by utilizing an electric drive train and special body that will be constructed according to Deutsche Post and DHL Paket specifications.
Production of this type of vehicle will begin next month and by the time 2018 rolls to a close, atleast 2,500 of such vehicles would have been made to support the urban delivery traffic of Deutsche Post DHL Group. By that time, it will be the largest use of electric powered medium-duty delivery vehicles in Europe, which should pave the way for production of other such vehicles.
"I consider this partnership another important boost for electro-mobility in Germany", says Jürgen Gerdes, member of the executive board of the Deutsche Post AG. "This step emphasises that Deutsche Post is an innovation leader. It will relieve the inner cities and increase the people's quality of life. We will continue working on completely carbon neutral CO2-neutral logistics!"
Deutsche Post DHL Group and Ford share a common goal. That is, to guarantee a sustainable future by reducing emissions and creating new traffic solutions with their future vehicles. This partnership should help them achieve their goal and prove to the rest of the world, that electric power can serve as a viable alternative to that that utilise fossil fuels.