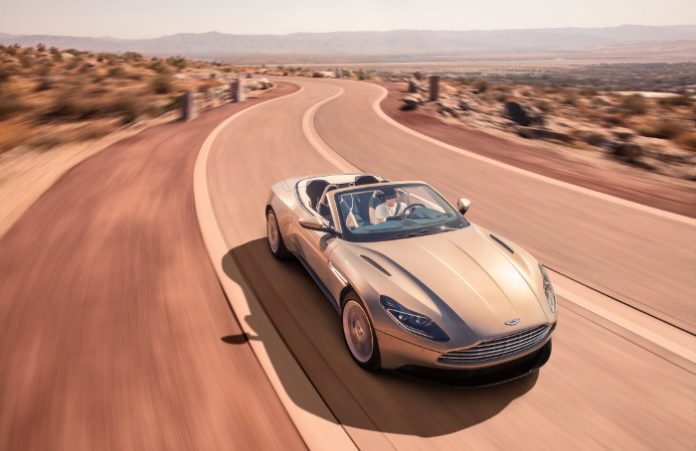 Aston Martin's DB11 has just been crowned 'Most Beautiful car 2017' by winning the prestigious Golden Steering Wheel award from Axel Springer. The car features cutting edge technology that has been wrapped into a silhouette that is worthy of praise. It's smooth and elegantly designed contours make it look aggressive yet classy.
The jury of the Golden Steering award was made up of designers, engineers, racers, celebrities and journalists from across Europe. There were 20 entrants for the competition, all of which entered the car market this year. And the DB11 managed to standout enough to take home the prize.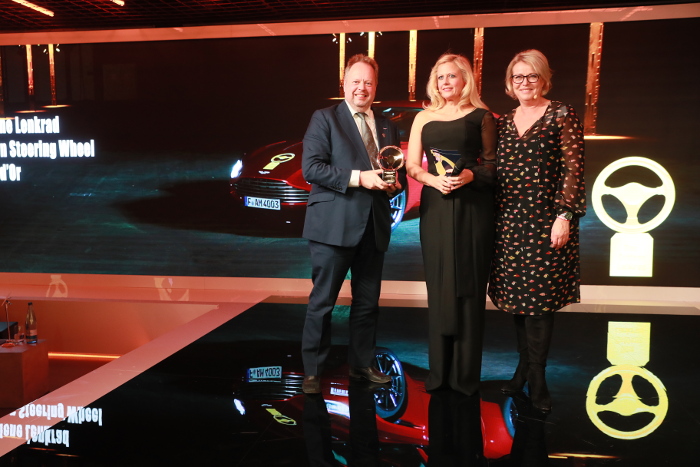 Aston Martin President and CEO, Dr. Andy Palmer, received the award from Marion Horn (Editor in Chief BILD am Sonntag) and Tom Drechsler (Editor in Chief AUTO BILD) at the awards ceremony held at the Axel Springer SE headquarters in Berlin.
Speaking of the award, the delighted CEO of Aston Martin, said, "We aspire to make the most beautiful cars in the world and are incredibly proud of the Aston Martin DB11, a car that spearheads our Second Century plan. Exceptional design runs through the bloodline of the DB models and every part of the DB11 is crafted to create the most beautiful DB to date."
Designed by Marek Richman, the DB11 is grand tourer that was built since last year and has effectively replaced the ever popular DB9. Available as either a 2-door Coupe or Convertible, the DB11 is offered with either a 5.2-litre twin-turbo V12 or a Mercedes-AMG 4.0-litre V8 engine.
Both powerplants are mated with an 8-speed ZF automatic gearbox, which allow them to achieve their respective speeds. The V12 powered car has 600bhp and 700Nm of torque, which allow it to sprint from 0-100km/h in just 3.9 seconds. The V8 powered (503bhp and 675Nm of torque) car accomplishes the same feat in 4.0 seconds.
Aston Martin recently forged a partnership with Mercedes-Benz, allowing it access to a plethora of engine options and cutting edge technology. Utilizing these new tools, the British automaker might be able to reduce R&D costs but produce the same beautiful cars.