The history of Mazda has some dark periods, times when the company was on the brink of bankruptcy. Of course, nothing can ever compare to that dark period in 1945 when an atomic bomb destroyed its home city of Hiroshima and an estimated 140,000 people lost their lives. At that time, Mazda was already making motorized vehicles although it had started 25 years earlier in the cork business before moving on to machine tools.
Mazda recovered after the war and began to focus on making cars. It had talented engineers but it was a small company. To differentiate itself, Mazda decided to invest in commercializing the Wankel rotary engine. While a few other companies also showed interest in the engine, none took it as far as Mazda which used it in a range of models from 1967. The unique characteristics of the rotary engine enabled it to produce high output without having a large displacement. A 1.2-litre rotary engine in the Mazda RE was powerful enough to challenge the 2-litre Alfa Romeos at the Batu Tiga track in the 1970s.

By the early 1970s, Mazda achieved its differentiation and stood out, especially in North America where the rotary models sold well. But then came the first oil crisis in 1973 and a second one in 1979, during which time prices of fuel shot up as supply was limited. The major drawback of the rotary engine was its consumption (and later emissions) and sales slowed down as consumers turned to more economical models. Mazda had also relied a lot on sales in North America and it was in big trouble.
Fortunately, it didn't have to close down and was able to continue its business after restructuring and reorganization with banks. Its engineering talent was still there and it came out with some well engineered models like the first front-wheel drive Mazda 323/Familia in 1980. Thereafter, it continued to grow and while affiliated with Ford until 2015, it also improved its production processes.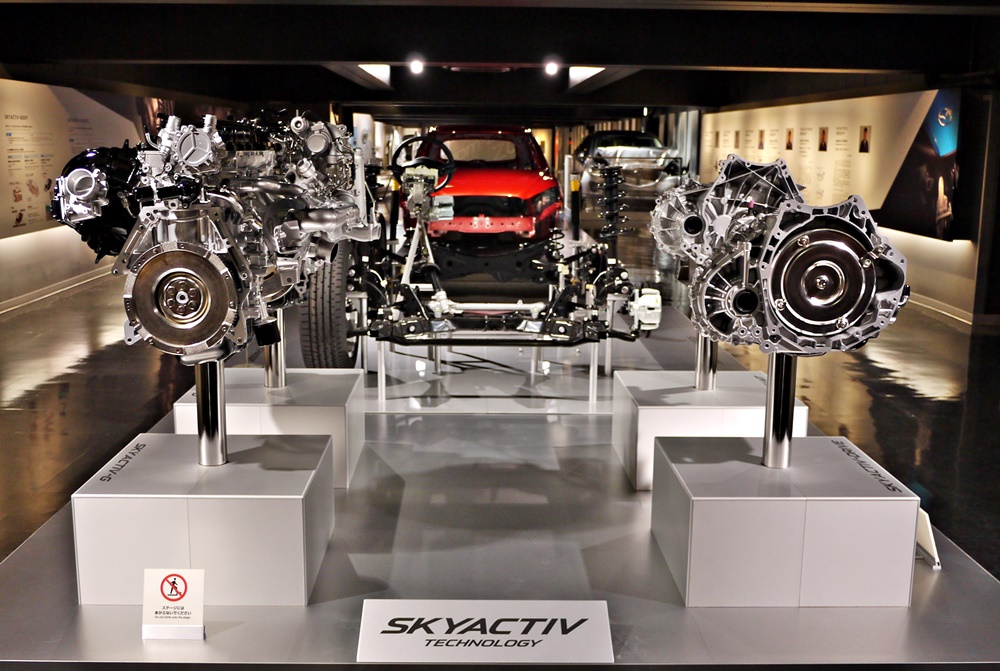 That dark period when sales collapsed in North America and took the company to the brink of closing down must be embedded in the Mazda's corporate memory. It showed that reliance on a single powerplant without taking into account social and industrial changes was risky. Thus far, Mazda has been focused on the internal combustion engine (ICE), pushing development much further than anyone else and still able to keep the powerplant viable. It didn't go into hybrids because it believed its SKYACTIV engines could do just as well and only develop a Mazda3 Hybrid for the domestic market to meet demands by some customers.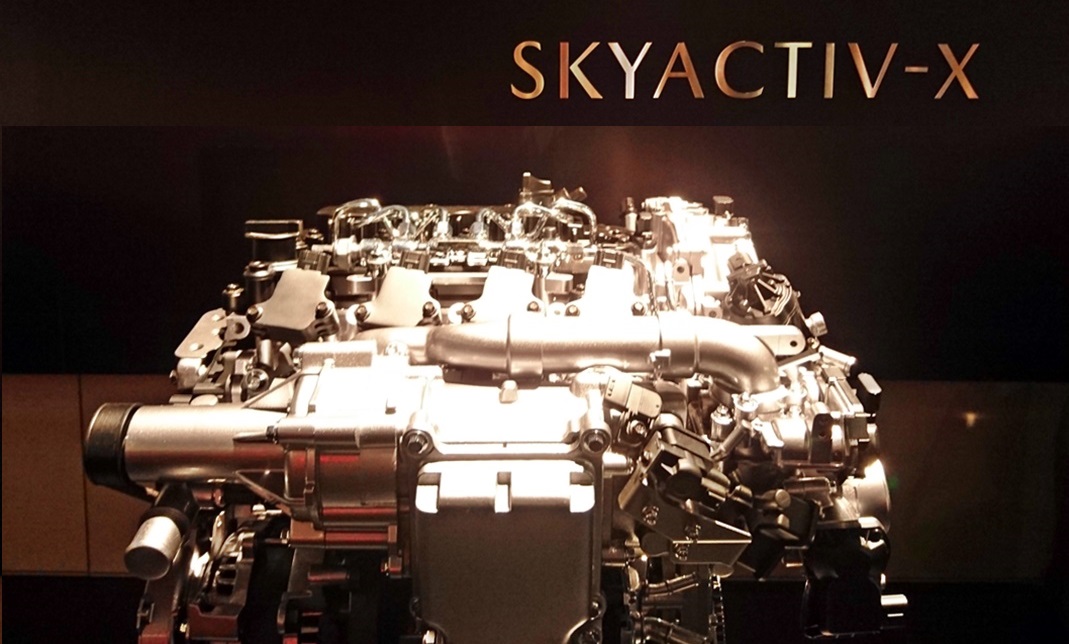 SKYACTIV-X is probably the peak of ICE development for Mazda and it must be realizing that loyalty to the engine can be dangerous. Even Honda, which was an 'ICE loyalist', has gone into electrification of its model lines, especially for Europe. If Mazda does not 'go electric', it can be the 1970s all over again and they certainly do not want to allow another dark episode to happen.

Which is probably why the unveiling of its first all-electric model – the MX-30 – today at the 2019 Tokyo Motor Show is quite a surprise. All these years, the company has never talked much about EV development although it was looking at a range-extender with a rotary engine. Of course, there would have been some R&D in the field but it seemed that everything was about SKYACTIV engines.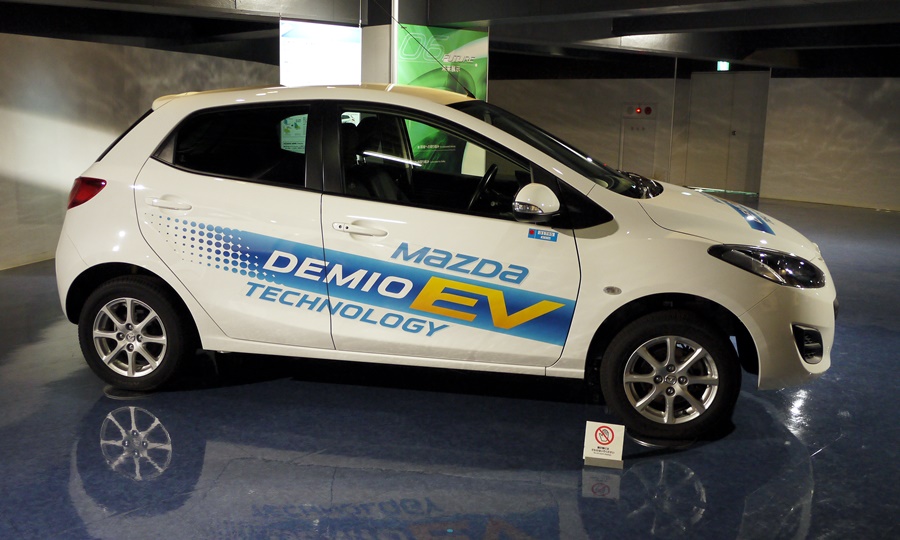 Why 'MX'?
Badging it with 'MX' has caused puzzlement since it's a very different type of car from the MX-5. Or are we seeing the start of a new product categorization strategy with 'MX' representing sport variants since there is also the new CX-30 that is similarly sized. In fact, the structure is similar to the SKYACTIV-Vehicle Architecture used for the latest Mazda3 and now, the CX-30 as well, but adapted to take a battery pack.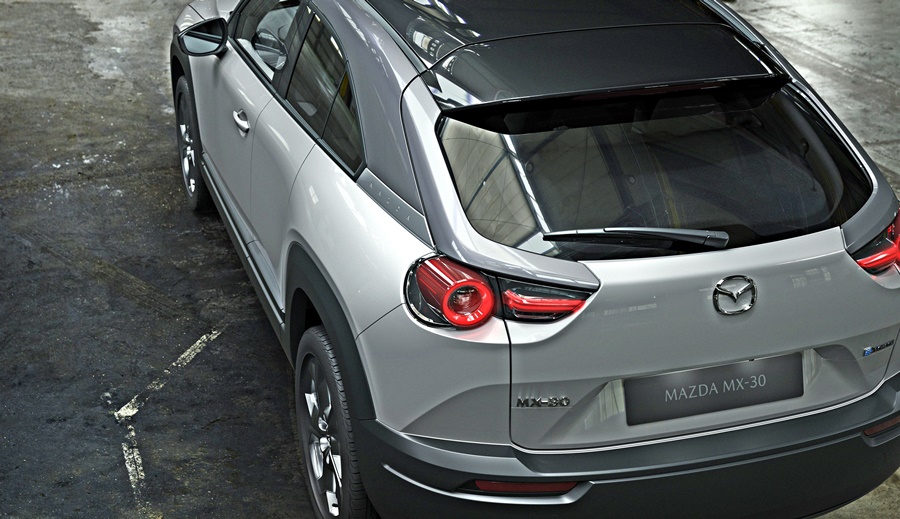 The MX-30 is therefore a relatively small car – 4395 mm long, 1795 mm wide, 1570 mm tall, with a wheelbase of 2655 mm. But this is probably advantageous for an EV that needs to keep weight down. Ring structures around the battery pack and in the floorpan are also necessary for extra rigidity which is enhanced by having the battery pack joined to the body.
e-SKYACTIV electric-drive technology
Mazda continues to use the SKYACTIV branding with the MX-30 having e-SKYACTIV electric-drive technology. For now, technical details are limited and the spec sheet shows the lithium-ion battery pack to have total voltage of 355V and a capacity of 35.5kWh. Recharging can be by AC or DC with the former able to go up to 6.6kW. DC charging can be up to 50kW with either the CHAdeMO or CCS standard. The powertrain has a 105 kW (142 ps) output with 264 Nm of torque. The range for the European model is stated as 210 kms.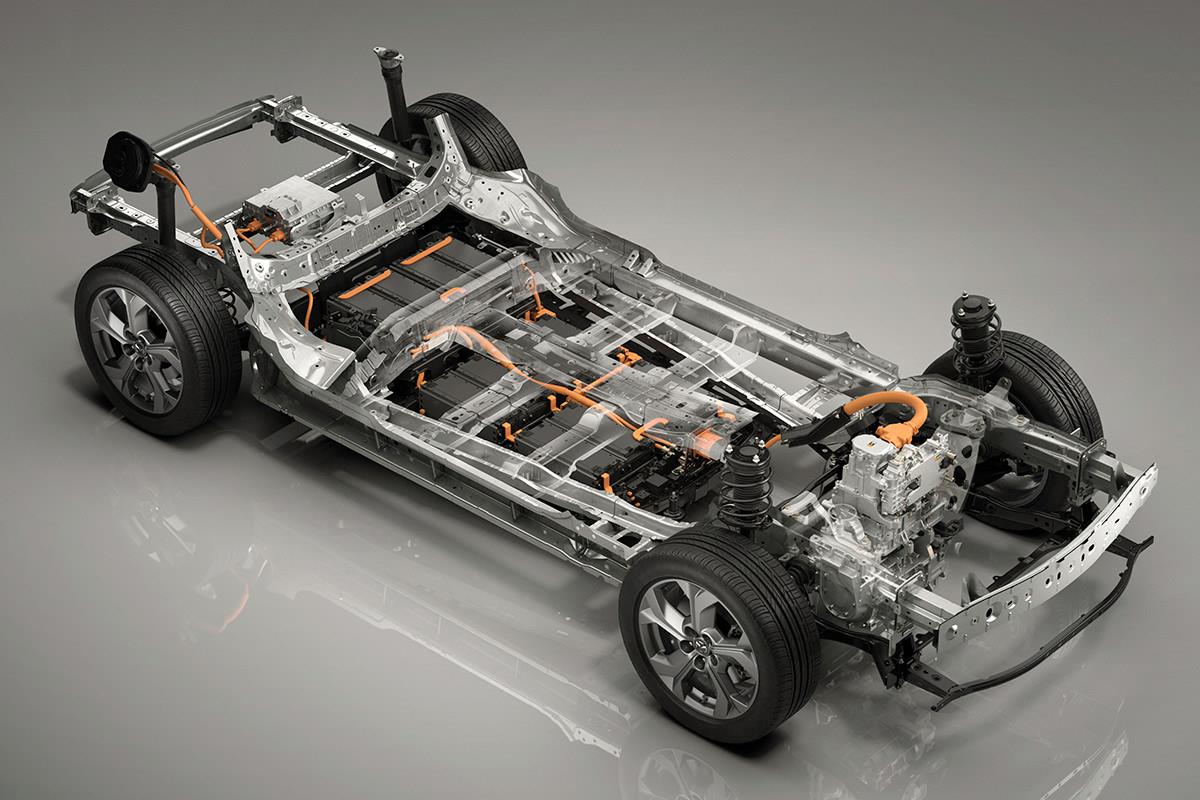 We've found that whatever type of model Mazda makes, it will always ensure that the jinba-ittai and Zoom-Zoom elements are present. So we can expect that the MX-30 will also be tuned (or programmed) to offer the zesty experience that has won many customers for the brand.
The MX-30 also has a more advanced G-Vectoring Control system known as e-GVC Plus which has been programmed to work more effectively with an electric powertrain. It varies engine torque to optimize the weight transfer front and rear for smoother cornering.
KODO design with a difference
We've been exposed to the KODO Design language for many years now and 2 years ago, Mazda's design chief, Ikuo Maeda, said that KODO Design will continue for some time. The MX-30 is said to adopt KODO Design although it is somewhat different from the other current models. There is a hint of the pentagon-shaped grille which flows into the headlights.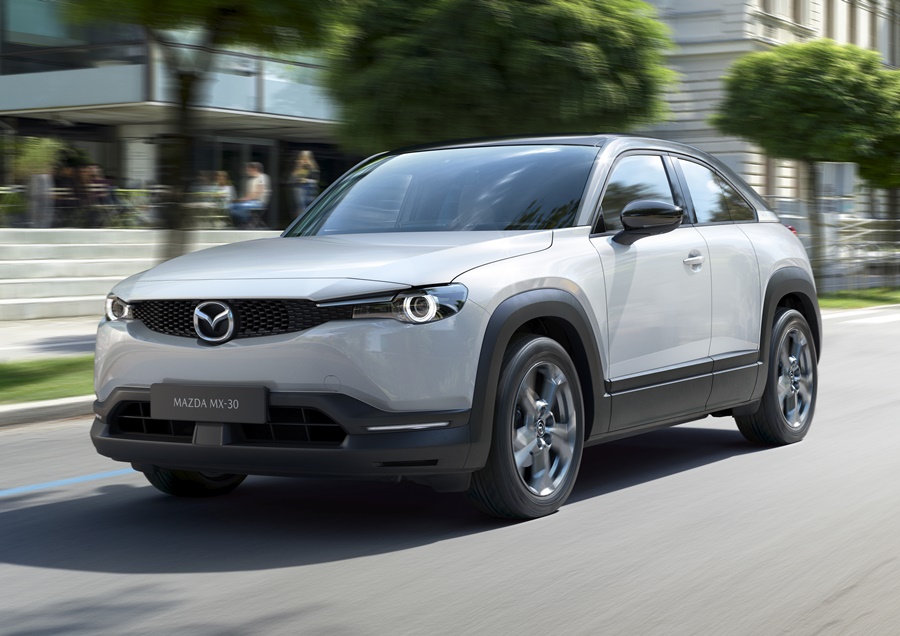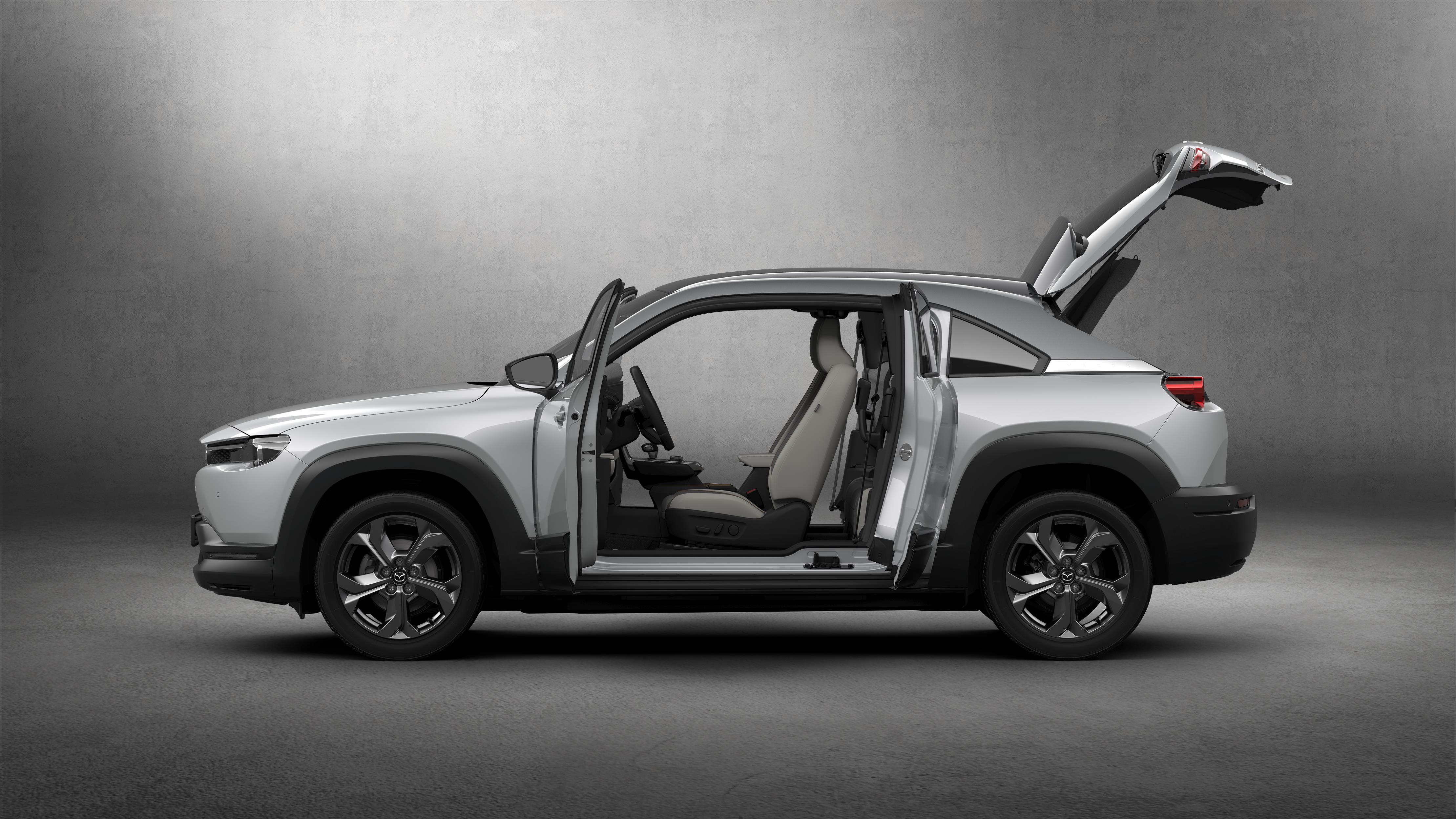 It's a crossover coupe with the sportiness that justifies having a 'MX' badge in a small way. For some reason, Mazda designers have a fondness for what are referred to as 'suicide doors' – which are hinged at the back rather than at the centre pillar. They put these on the RX-8 and on the MX-30, they're known as 'Freestyle Doors'.
For the interior, openness was a strong objective. The interior space with a floating theme gives a sense of unity, and the design team created an open-feeling cabin interior and paid particular attention to the selecting the right materials and showing them in ways that bring out their best. Heritage Cork used in the console tray is designed to emphasize the texture and visual warmth of the material – and cork is historically associated with the company.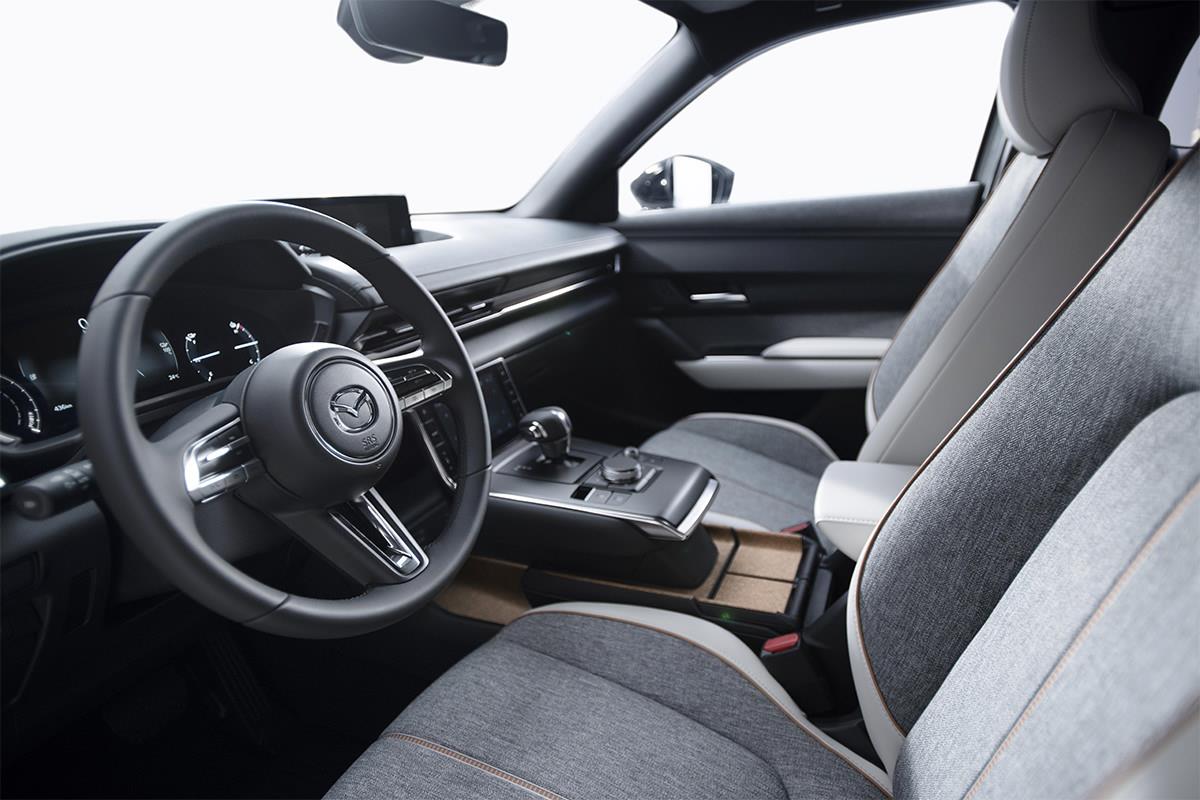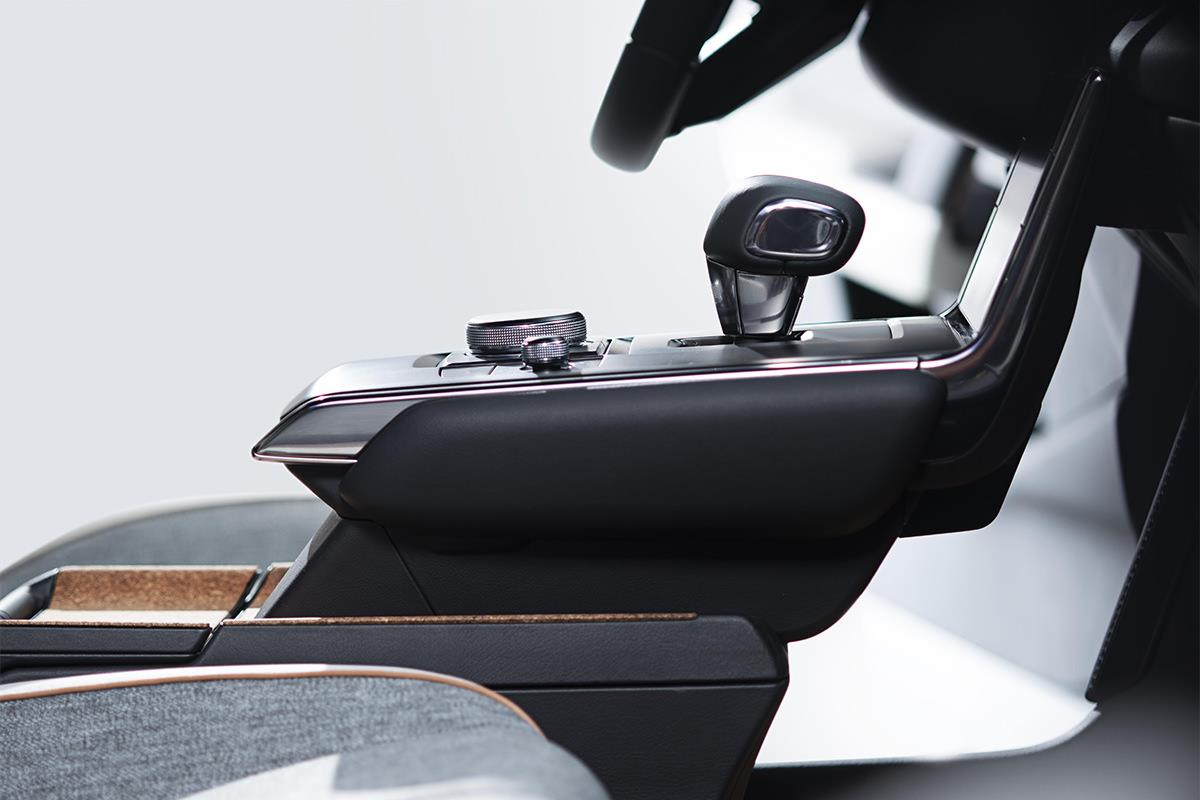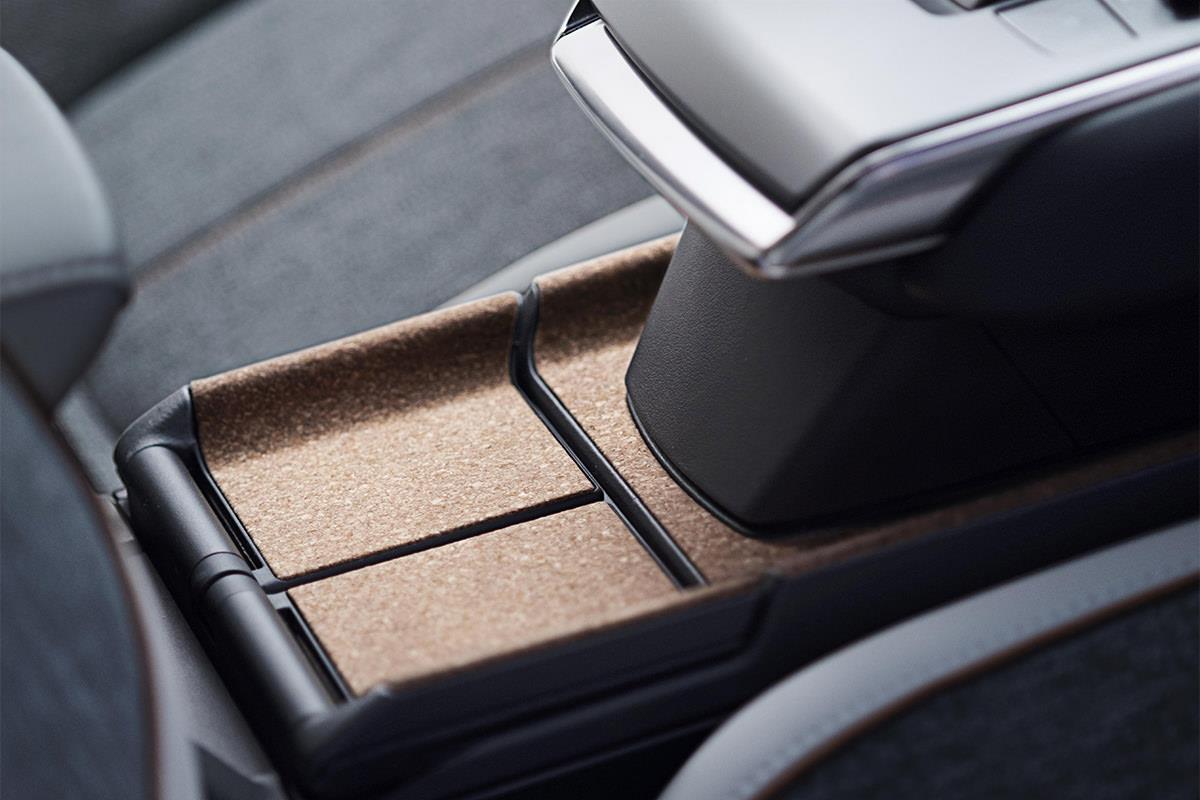 The door trim features a fibrous material with a texture that seems to contain air, creating a material-based sense of openness within the cabin. Both of these materials are designed to be low-impact and sustainable. The door trim uses fibres made from recycled plastic bottles and the cork is harvested from the bark of trees without felling.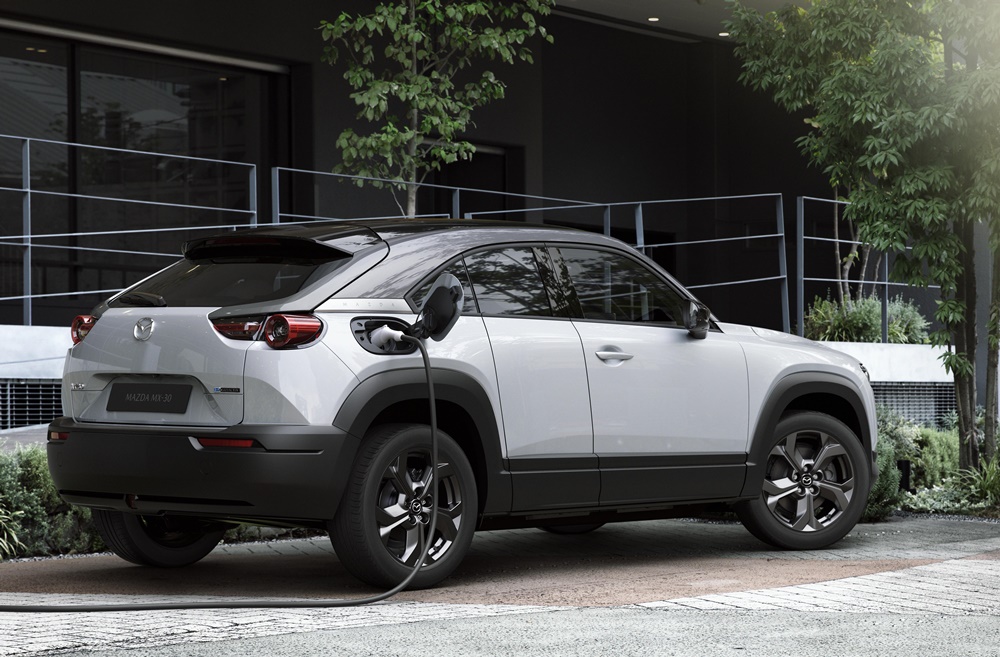 So far, marketing plans for the MX-30 are sketchy. The first units will roll out early next year and the domestic market will certainly get them. Orders from European importers and distributors are also accepted from today but for other markets, no information is available yet. But the MX-30 is just the start for Mazda's electrification and a senior executive has said that every model line will have an electrified variant by the 2030. As for the Malaysian market, ot is unlikely that we'll have the MX-30 or any other EV Mazda introduces for a while unless there is a major shift in government policies which must be accompanied by a recharging infrastructure.