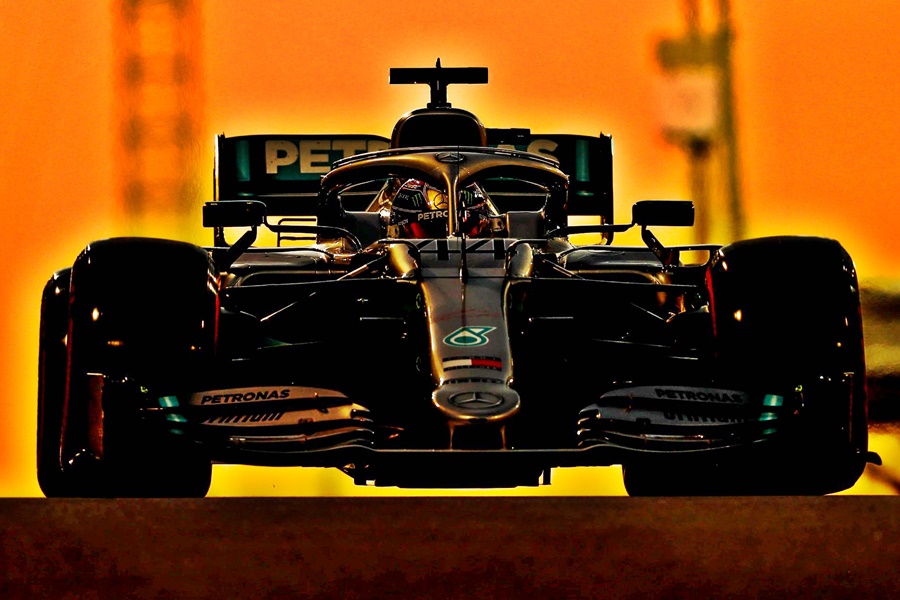 ♦ Lewis Hamilton, already the 2019 World Champion Driver, finished off the season with another win at Yas Marina. It is his fifth victory at the event.
♦ Although Charles Leclerc finished third overall, his position is not confirmed as there is an investigation into the amount of fuel that was  actually in the Ferrari.
♦ Valtteri Bottas finished finished the race in 4th after having started from the back of the grid.
♦ In the closing stages of the race, McLaren's Carlos Sainz, Jr. gave one last push and moved into 10th place to finish 6th overall in the Driver's Championship.
♦ Alex Albon is the only one of the four rookies this year who had not driven an F1 car at Yas Marina (although he is familiar with it, having raced in GP3 and F2 events there).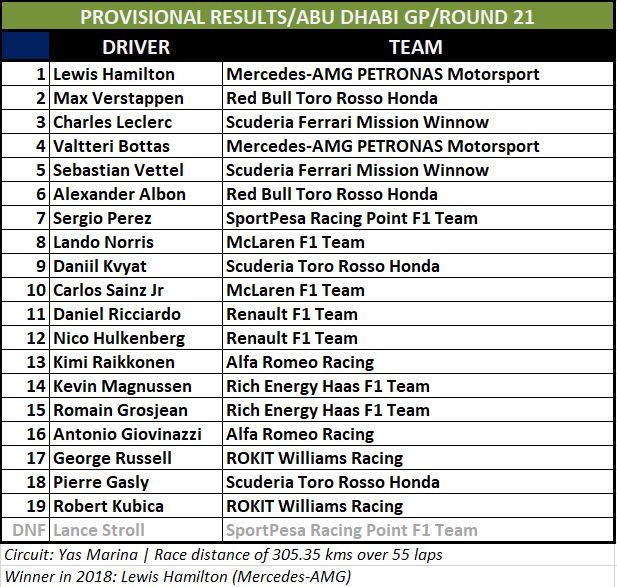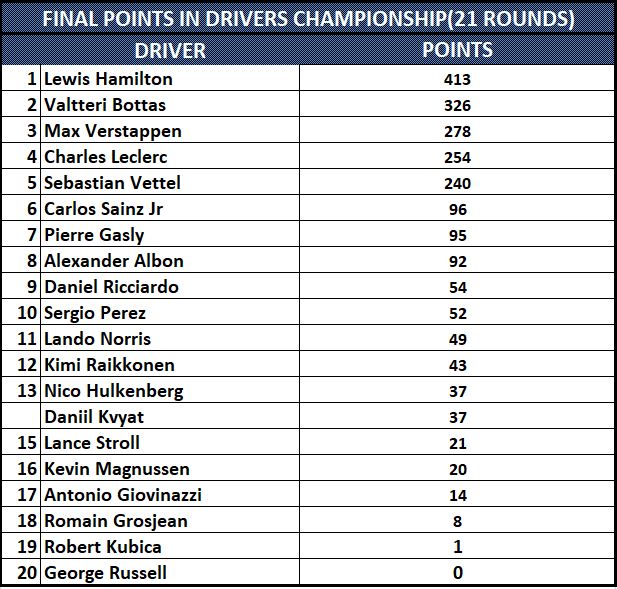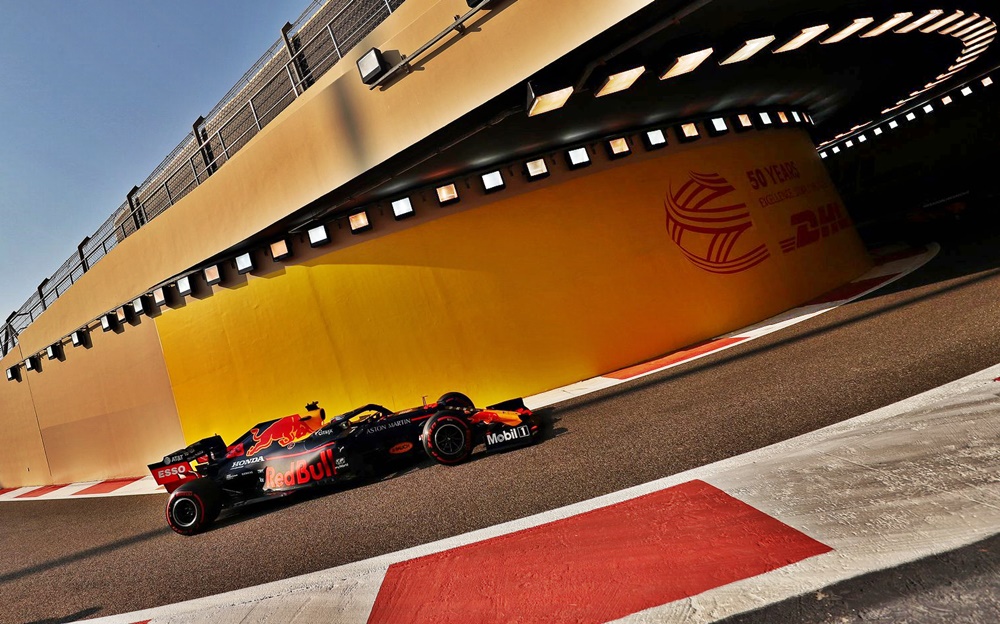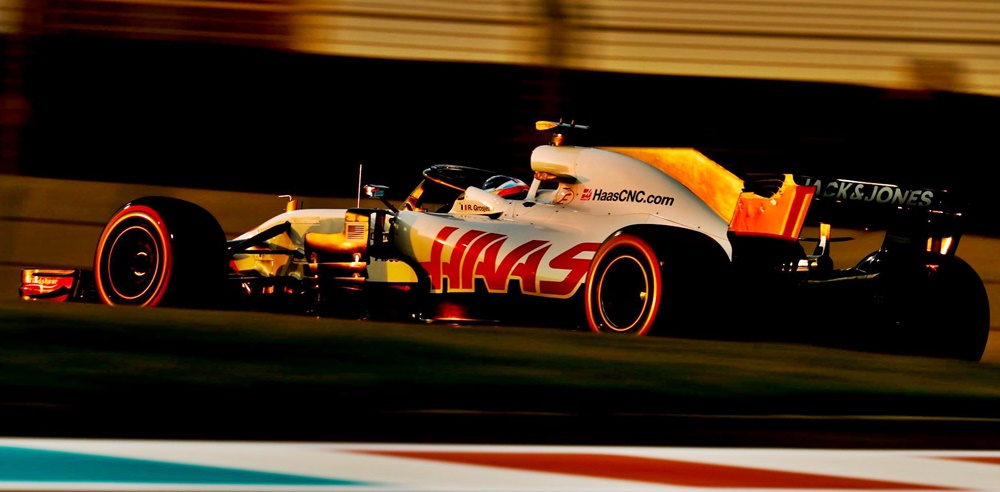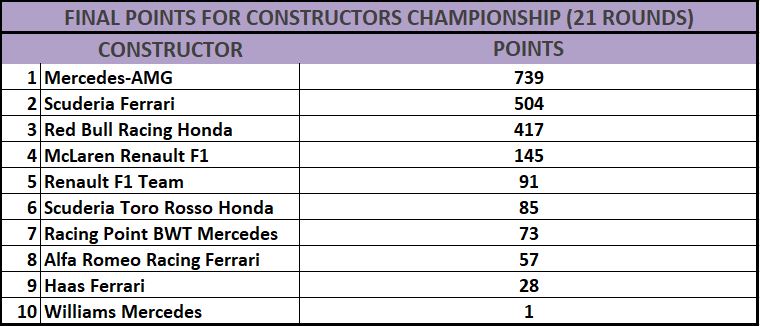 Click here for the 2020 Formula 1 World Championship Calendar