TomTom, Bosch and Daimler have announced their joint work on Daimler's Predictive Powertrain Control (PPC), an advanced driver assistance system (ADAS), or smart cruise control, for commercial vehicles. Trucks can use TomTom's highly-accurate ADAS Map and Bosch's electronic horizon to automate driving functions on highways and, in Europe, on inter-urban roads too. The system is claimed to lead to a fuel reduction of up to 5% per vehicle, which delivers lower carbon dioxide emissions.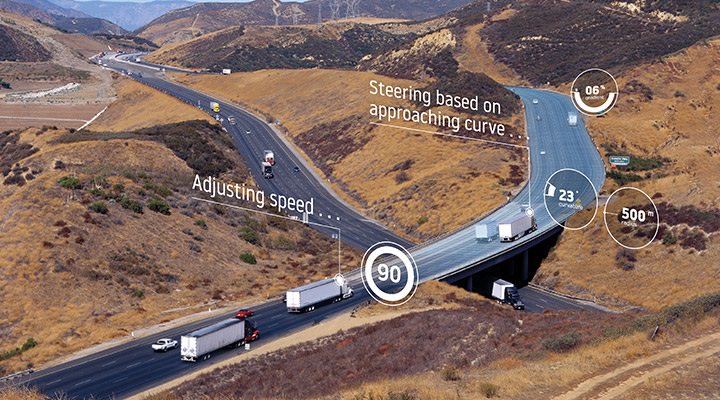 As the first smart cruise control system in commercial vehicles, PPC actively controls engine, brakes, and automated transmission. Thanks to TomTom's ADAS map, the system is familiar with the topography, curvature, speed limit (including truck-specific speed limits) and traffic signs, meaning it can respond in a manner that delivers the most fuel-efficient performance.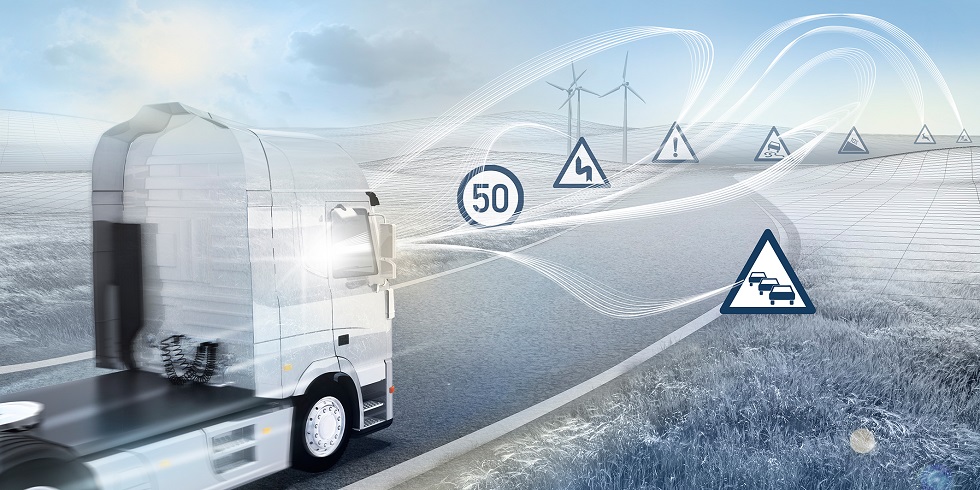 Bosch's electronic horizon is used to integrate knowledge of the road ahead into the driving strategy of the new Mercedes-Benz Actros. It provides required map data per ADAS protocol in a new and innovative way allowing relaxed, safe and efficient driving.
An anticipatory cruise control system, PPC is available as a retrofit solution across Europe for the new Actros, the Antos and the Arocs. PPC reduces fuel consumption by up to 5%, thereby contributing demonstrably to the lowering of the total operating costs of a truck.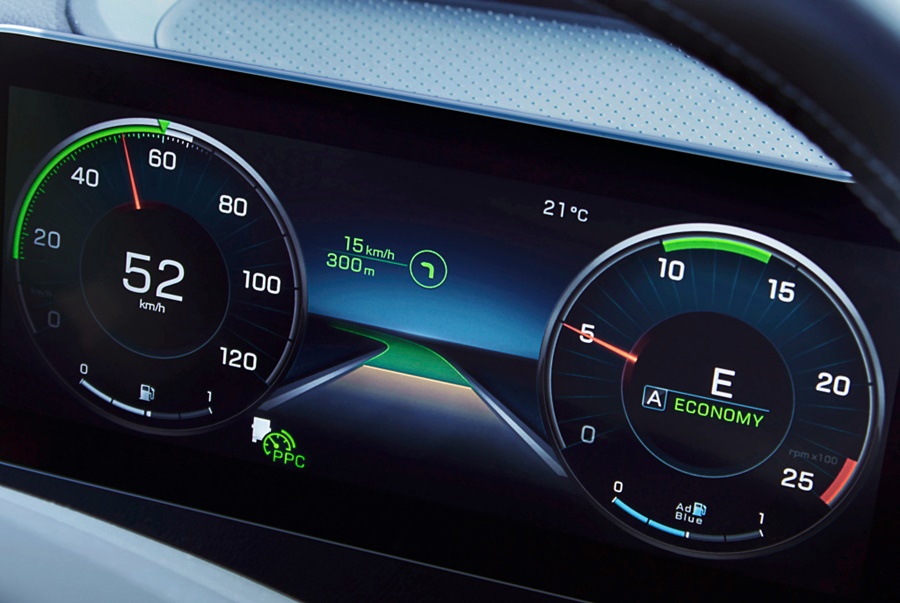 As a GPS cruise control system, PPC not only regulates the vehicle speed. On the basis of 3-dimensional maps, the system uses peak momentum gained on downhill gradients, throttles back in good time when cresting hills, intervenes in the gearshift strategy and, not least, uses the transmission's neutral EcoRoll position to minimise fuel consumption.
This leads to a predictive style of driving based on perfect, round-the-clock knowledge of the route and vehicle. It has digital 3D maps stored which cover around 300,000 kms of roads: this equates to 95% of all European trunk roads.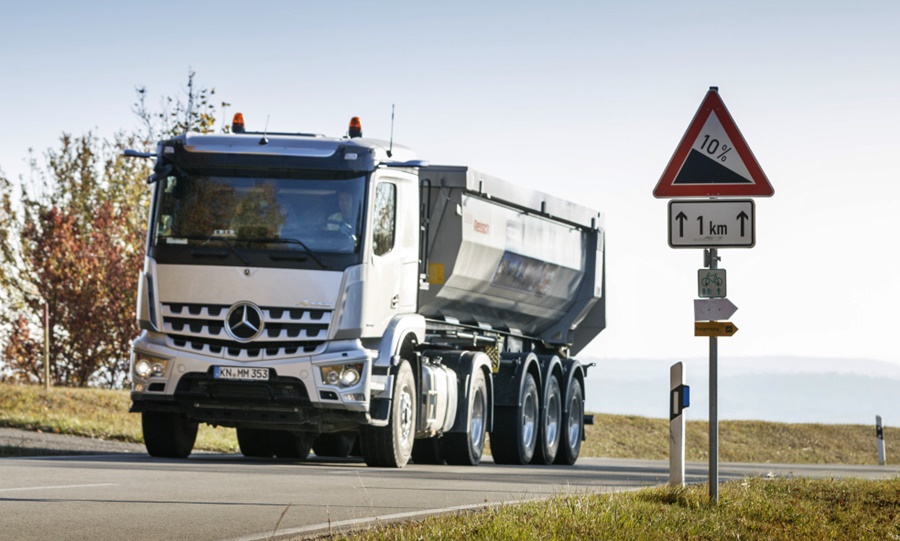 Based on a typical annual mileage of around 130,000 kms in long-distance operations and a fuel-saving of 5%, PPC pays for itself within 8 months, depending on fuel consumption, even low fuel prices.