With concerns about the COVID-19 pandemic and many governments banning gatherings as well as calling for social distancing, launching a new car model in the usual public manner is no longer appropriate. Some companies have taken to using the internet to debut their new models and Lamborghini has revealed its new Huracan EVO Rear-Wheel Drive Spyder virtually as well.
Only for Apple devices
Using Augmented Reality (AR) for the first time on its official website, the company is bringing its latest V10 super sportscar directly to customers and fans worldwide. However, access seems confined only to those with an iPhone or iPad (iOS 11 and A9 processor or later).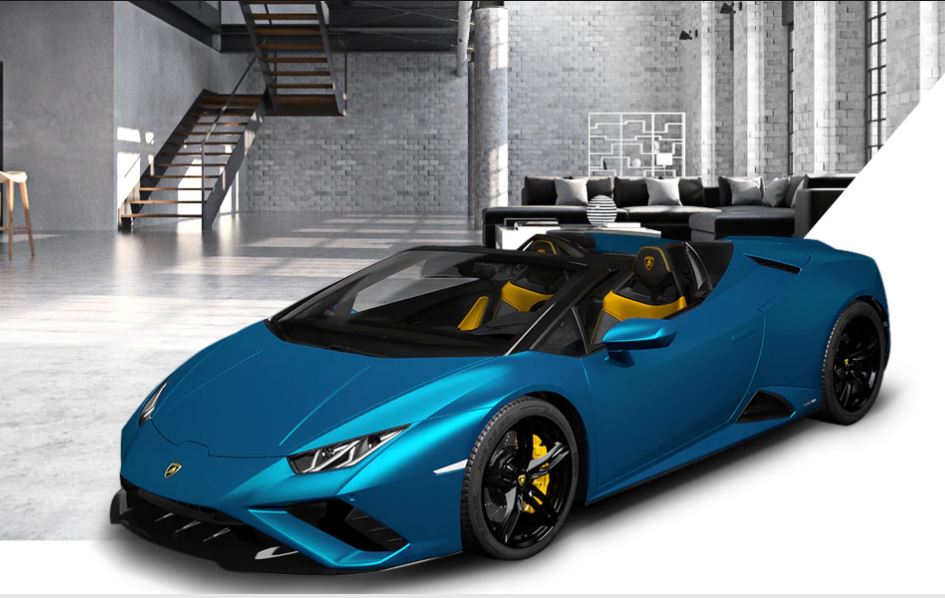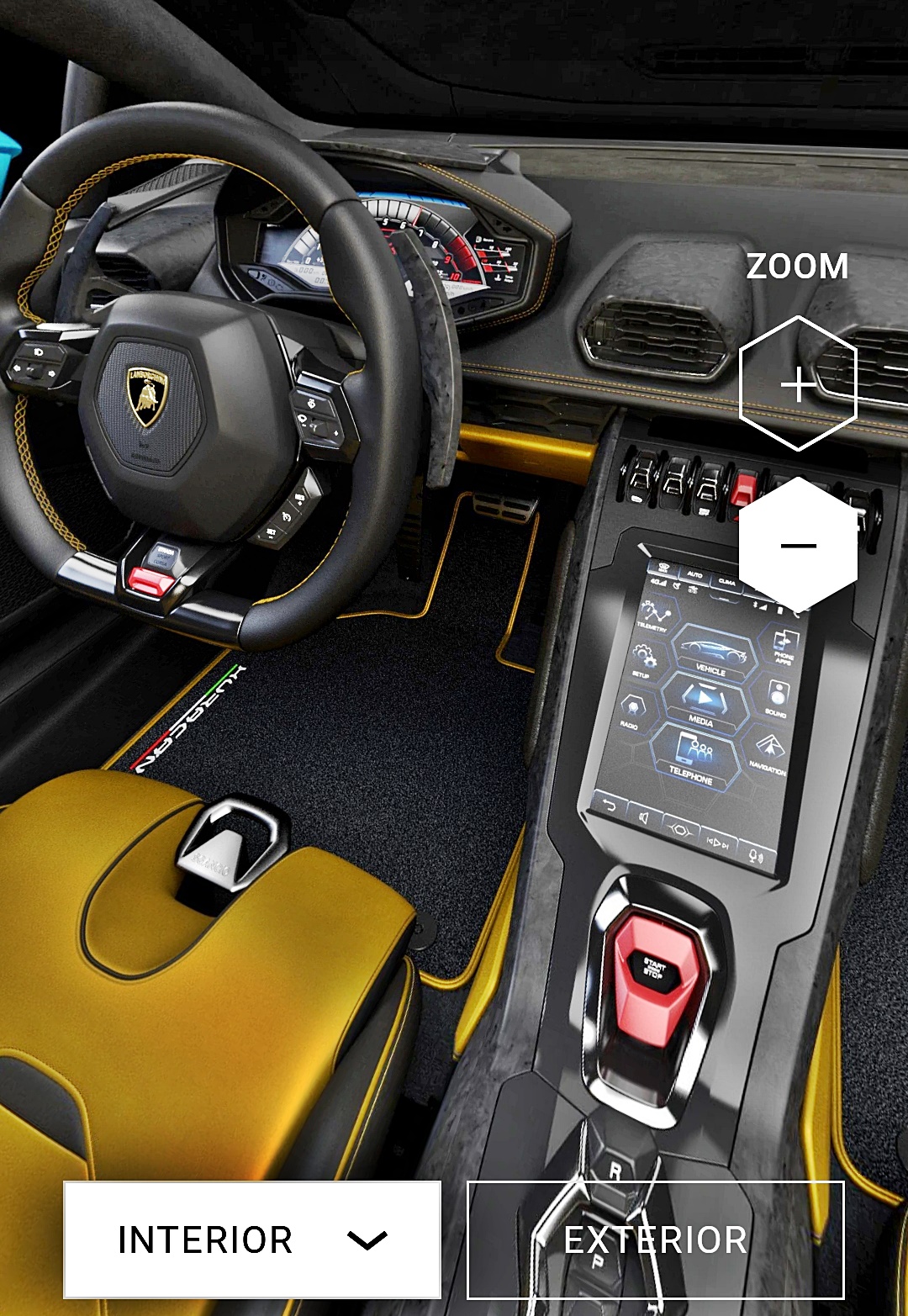 With AR, simply tapping 'See in AR' brings views of the new open-top rear-wheel drive model to people's driveways, gardens or even sitting rooms. The virtual experience enables the viewer to rotate and expand the size of the vehicle, up to a 1:1 scale, allowing close looks at both its exterior and interior details. Images of what is viewed can also be captured with a high level of photorealism.
"At a time of major business challenges, Lamborghini is innovating once again and exploring new methods of communication. New technologies have accelerated fast during this time of global emergency, and Lamborghini is pioneering exciting new possibilities. Lamborghini can now be in everyone's home, thanks to Apple's AR technology, which is available on hundreds of millions of AR-enabled devices around the world," said Stefano Domenicali, Chairman & CEO of Automobili Lamborghini.
0 – 100 in 3.5 seconds
The new Huracan EVO variant provides drivers with open-air driving pleasures, lightweight engineering, rear-wheel drive and a specially tuned Performance Traction Control System (P-TCS). The V10 powerplant delivers the same 610 bhp/560 Nm as the coupe version, giving a claimed 0-100 km/h time of just 3.5 seconds and a top speed of 324 km/h.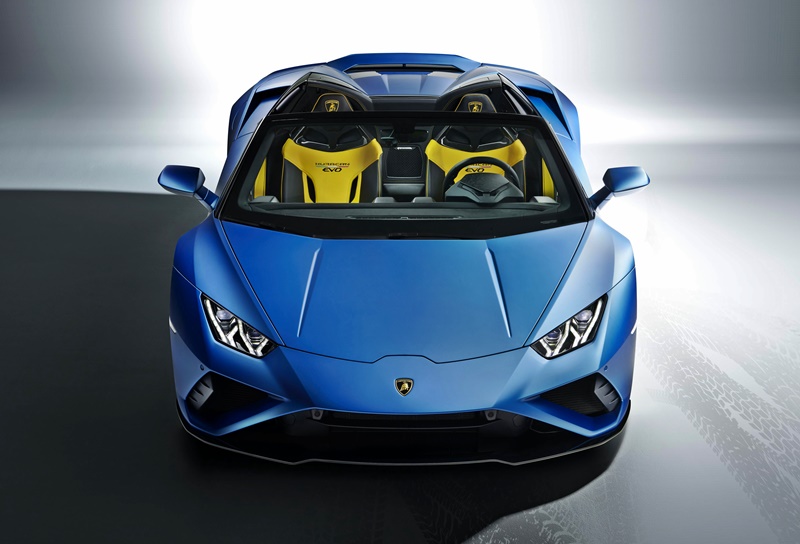 The aluminium and thermoplastic resin body sits on a lightweight hybrid chassis of aluminium and carbonfibre, with a dry weight of 1,509 kgs and a weight-to-power ratio of 2.47 kg/bhp. Front/rear weight distribution of 40:60, with double wishbone suspension and overlapped quadrilaterals and passive shock absorbers provide optimized driver feedback.
Ventilated and cross-drilled steel brakes are fitted to 19-inch rims with specially-developed Pirelli P Zero tyres. Customers can also order their car with optional 20-inch rims and carbon ceramic brakes.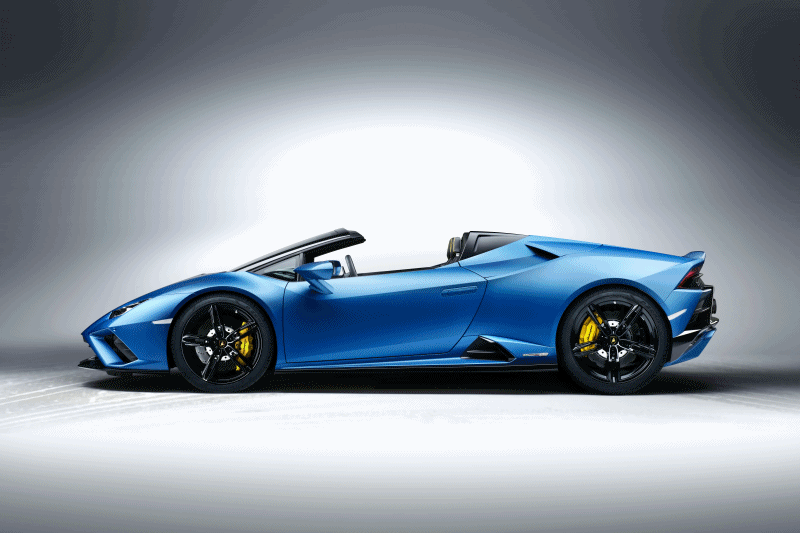 Similar aerodynamic qualities as coupe
Its design optimizes the integration and function of the extremely light soft top. Refined in the wind tunnel, the exterior lines ensure drag reduction and downforce matches that of the coupe without requiring additional aerodynamic features.
The specially tuned P-TCS traction control system is designed to consistently deliver torque and assuring traction in all conditions, even as the Spyder is 'realigning' after sharp cornering or drifting. Electronic intrusion, disliked by purist drivers, is minimized as the Huracan is specially engineered as an instinctive driver's car with unfiltered physical feedback and maximum engagement.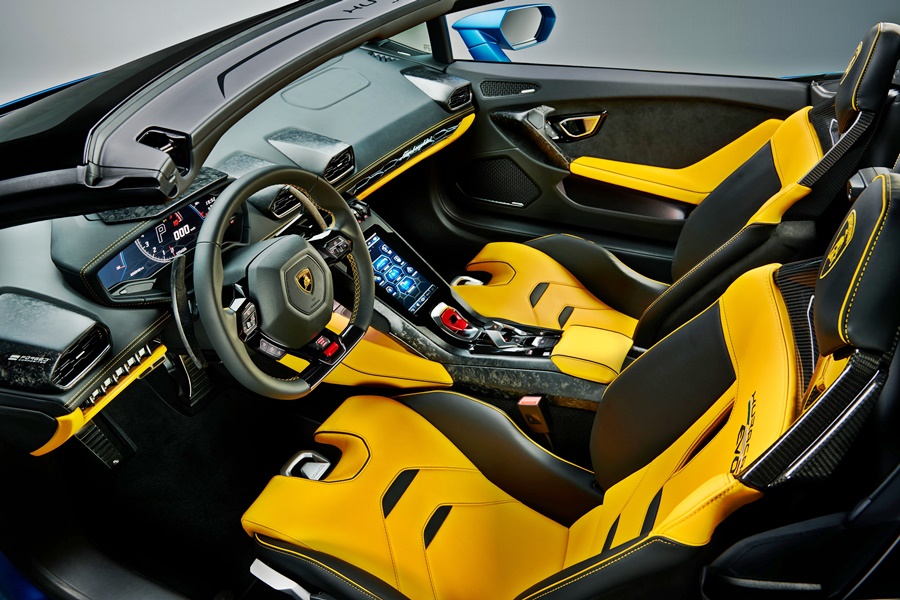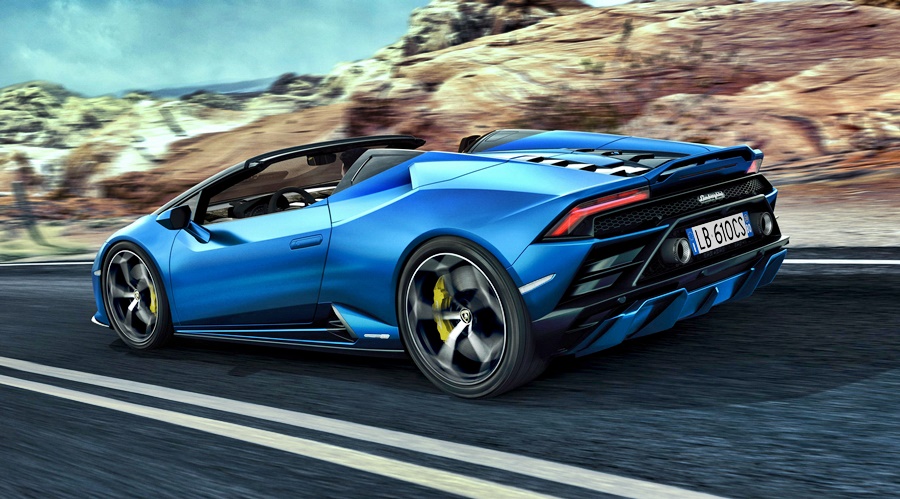 "The Huracán EVO Rear-Wheel Drive Spyder doubles the driving fun, delivering raw driving pleasure with the opportunity to celebrate life outside. The driver is perfectly in touch with Lamborghini's engineering heritage, experiencing the feedback and engagement from the set-up of a rear-wheel drive car where, while enjoying the sense of freedom and spirit of life that only open-top driving provides," said Stefano Domenicali, Chairman & Chief Executive Officer of Automobili Lamborghini.
The first customers will take delivery of the new Huracan EVO RWD Spyder, priced in the UK from £151,100 (about RM810,700). For those who may take some time to save up to buy the car, you can still 'enjoy' it via the AR feature at the Lamborghini website. Other models will also have AR presentations in future.