Aston Martin is well known for its fine and exclusive cars and even offers personalisation services to make them more exclusive. For those who also want the same design excellence for their homes – or just the garage to house their cars – the British carmaker also offers design services.
Service from Q by Aston Martin
The new design service was introduced a year ago and is an additional business of Q by Aston Martin, the division which does personalisation services for the cars. Known as Aston Martin Automotive Galleries and Lairs, it offers the opportunity for clients to work with the Aston Martin Design Team to create a home that has the car as the centrepiece (if desired).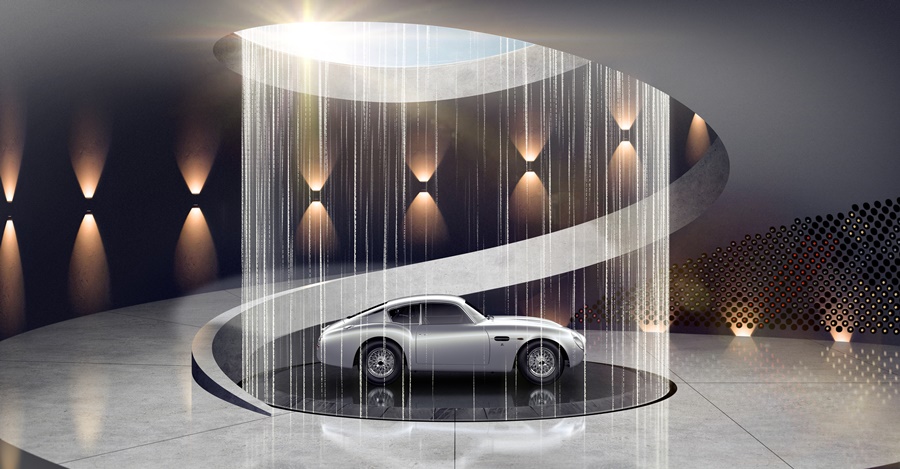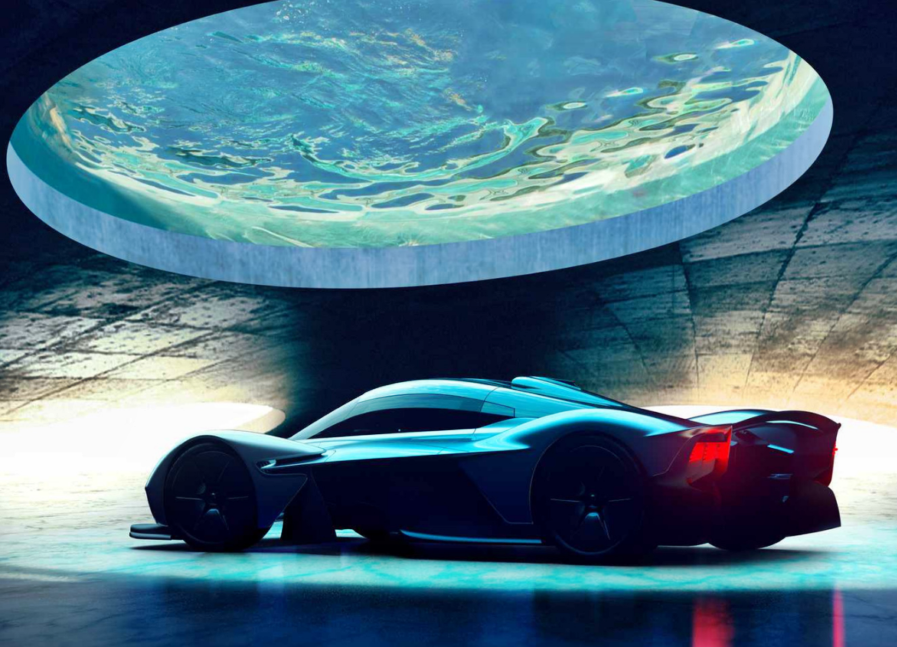 Ultimate space for automotive displays
Understanding that, to the car enthusiast, the garage would be an important area of the house, a special auto gallery can be designed that either focuses on showing off the car or is part of a larger, integrated entertainment space. It would be the ultimate space to showcase automotive works of art.
One design concept shown as an example for an automotive space houses works of art including the Aston Martin Valhalla and the iconic DB5 in a subterranean circular space. The chosen car sits at the centre of this extravagant design that focuses attention on the car, whilst providing entertainment and leisure areas, along with living space for guests.

Automotive Galleries & Lairs can also come up with a design to fit the era if a customer has a heritage car. The spaces can be for a single car as a piece of automotive art or a full collection of cars in a private museum. These spaces provide an opportunity for people to create their own unique world where they can share their passion for cars with their guests.
The team has already produced interior design work for the 66-storey Aston Martin Residences in Miami, Florida, as well as collaborated on the design of Aston Martin's global brand centre in Tokyo. The interiors of numerous Aston Martin dealership centres have seen involvement by the design team.
The first private residential estate designed by the Aston Martin service is Sylvan Rock (shown above), in collaboration with S3 Architecture. Located on 22.3 hectares of land in Rhinebeck, 90 minutes from Manhattan in the US state of New York, Sylvan Rock firmly embraces the natural landscape. It is described as 'a truly visionary example of elegant, post-pandemic design thinking'.
[All images by Aston Martin]