Throughout the history of the automobile, there have been many iconic models with designs that even today remain special. The Jaguar E-Type is one of them and various companies have restored original units for collectors, if not themselves. There are also companies which build reinterpretations of the famous Jaguar sportscar.
Limited production of a legend
Building the Legend Limited in England is one of them and engineer Neville Swales, its owner, has completed the very first example of the V12-powered Jaguar E-type homage. Beginning in the E-type's 60th anniversary year – and 50 years since the V12 Series III E-type was introduced – only 24 of these cars will be built. Working with one of the UK's foremost coachbuilders, each one will be a unique rebody and reinterpretation of Jaguar's Series III V12 E-type in coupe, roadster or 'low drag' racing car form.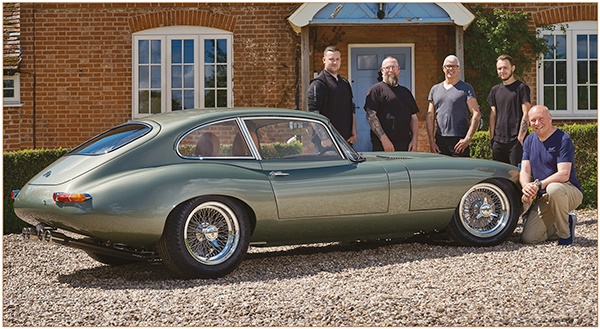 Although the first 4 cars in the series are already booked, a total of 6 cars will be delivered each year over the next 4 years. Each one will be hand-crafted to high production standards with advanced modern technology and bespoke interiors, replicating the purity and elegance of the early E-types which enthusiasts feel was lost as the series evolved over the years.
The Jaguar built for Le Mans but never raced
From small beginnings in his workshops in Coventry, Swales creates meticulously engineered and beautiful sports cars. His first were inspired by Jaguar's 1966 XJ13 prototype – a car originally designed to take on the might of Ford and Ferrari at Le Mans, although the single original example built by Jaguar never got to do that.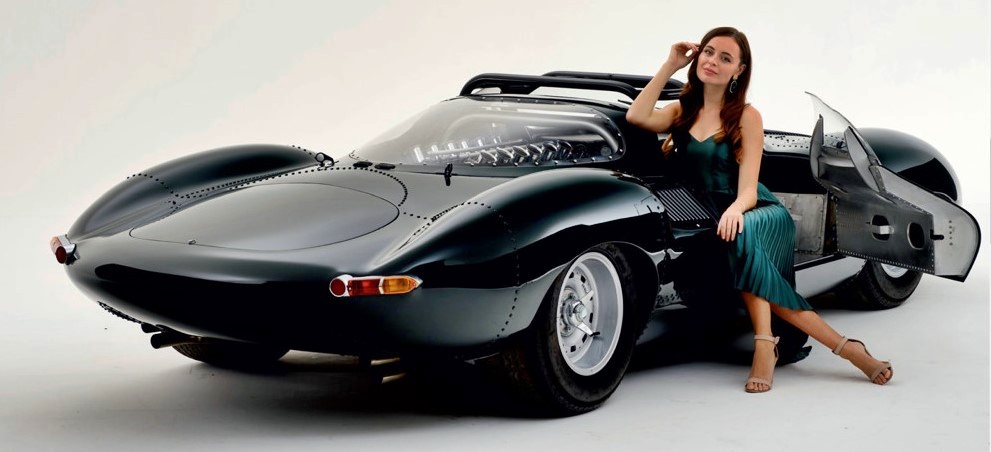 Assisted by surviving members of the original team who created this masterpiece in 1966, Swales' first recreation of the XJ13 was a finalist in the 2016 International Historic Motoring Awards, where it stood fender to fender against icons such as the 1966 Le Mans-winning Ford GT40 and the 1956 Le Mans-winning Jaguar D-type.
It has since been joined by a very limited number of cars for customers built to the same exacting standard and, aiming to push the boundaries of automotive restoration even further, his journey continues with cars powered by his own unique interpretation of Jaguar's legendary quad-cam V12 'XJ13' engine – the tera V12.
Also taking inspiration from period offerings from Ferrari, Matra and Lamborghini, the tera V12 is the type of power unit that could have been heard howling down the Mulsanne Straight at Le Mans in 1966 and beyond. It was an engine that should have powered Jaguar's range of sportscars and saloons – if circumstances had allowed.
'Future-proofed' V12 engine
Capable of running on the new generation of carbon-neutral 'green' fuels, the tera V12 is a beautifully sculptural engine that will be heard for many years into the future, as the world responds to its environmental challenges. Swales' mission with his latest car is to celebrate the purity of the iconic Series 1 E-type design, combined with the tera V12 engine which is available in 6.1-litre  or 6.8-litre form.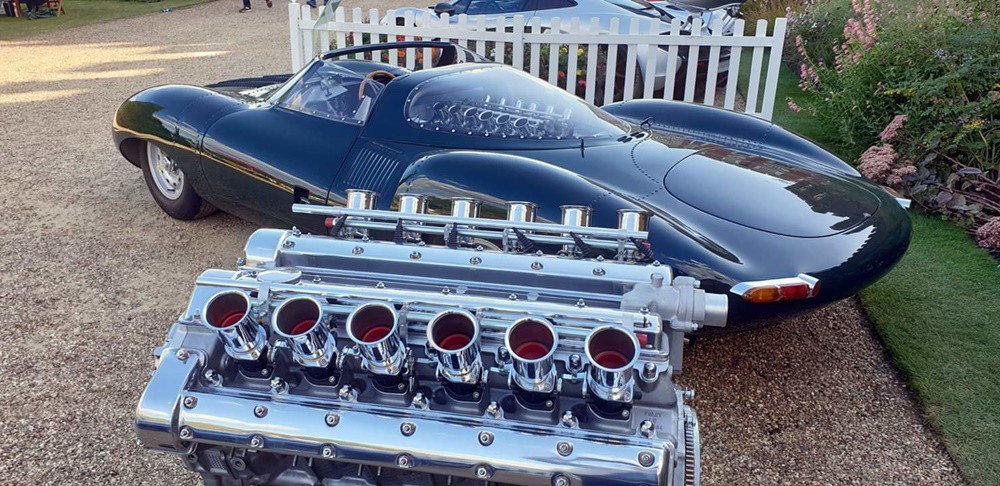 All cars are built to the exact specification requested by the owner. Personalisation of a very high degree is possible with a vast range of options, plus bodystyles and detailed finish limited only by their imagination.
Original Jaguar E-Type toolkit now available from Jaguar Classic