BMW M has been involved in the MotoGP since 1999 as the Official Car supplier, providing Safety Cars specifically. This year marks the first time that the high-performance subsidiary of the carmaker is providing 4 new safety vehicles, of of which is a Safety Motorcycle.
For the FIM Enel MotoE World Cup at the Motorcycle Grand Prix of Austria next week, BMW M will unveil the replacement for the i8 Safety Car which has previously led the field in the electric motorcycle series (a supporting event for the MotoGP). Its successor will be the first fully-electric Safety Car from BMW M – the i4 M50.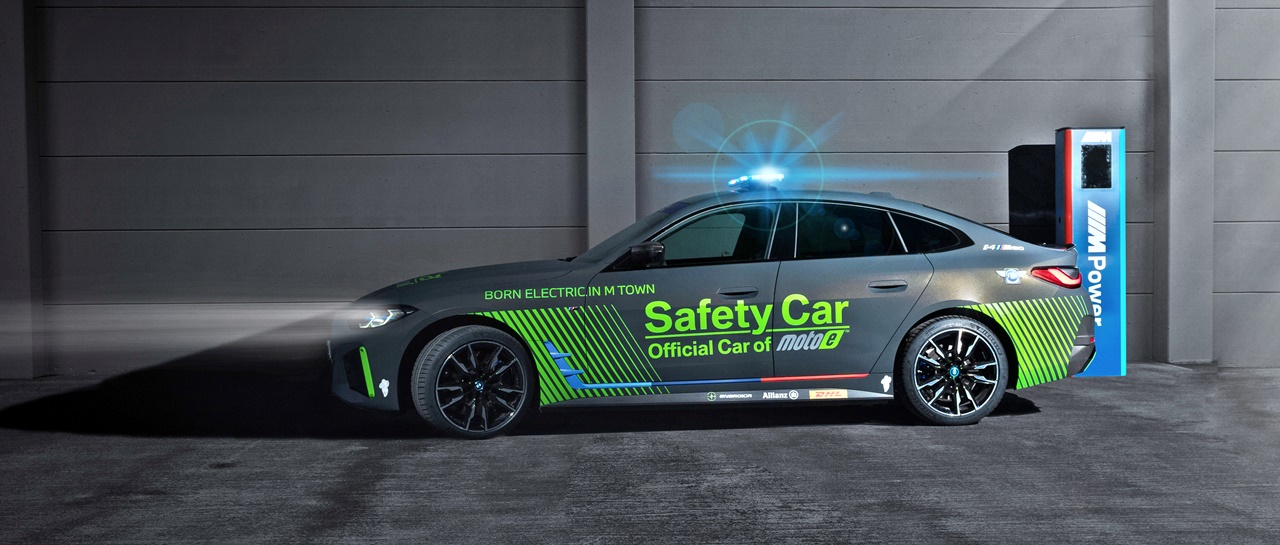 The new Safety Car, to be launched in November 2021, is the first fully-electric performance car from BMW M. It is powered by two electric motors – one on each axle – generating a combined system output of 544 ps. The emotional driving experience is enhanced by the drive sound, which has been developed specifically for electric BMW M cars.
"With the BMW i4 M50, we are entering a new era and presenting our first M with a fully-electric drive train," said Markus Flasch, CEO of BMW M GmbH. "With the first M BEV (Battery Electric Vehicle), we are setting course for a future, in which the combination of extremely sporty, performance vehicles and electrification is an exciting theme. We are showing that everything people have come to value about M – the typical emotional M driving experience with sportiness, power and dynamics – is also possible in a fully-electric vehicle."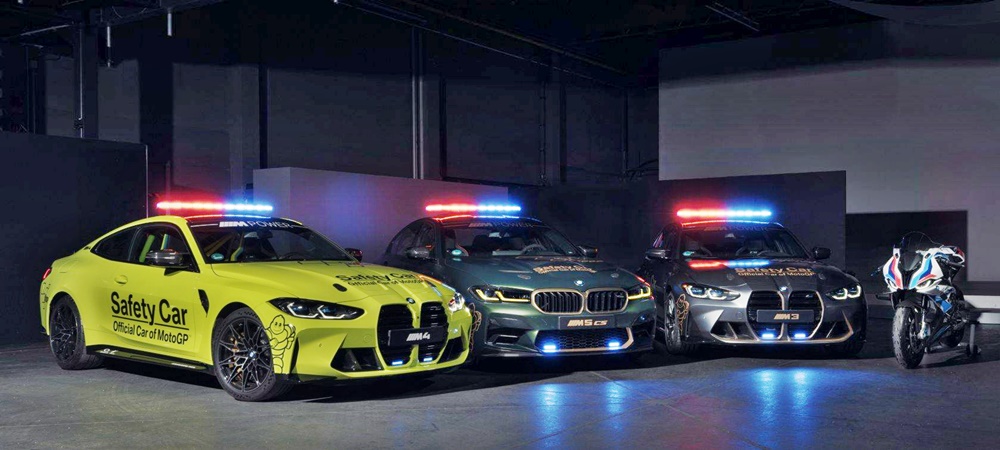 Electrified BMW models will still have sounds that give an 'emotional aural experience' (w/VIDEO)