Malaysians know Edaran Otomobil Nasional Berhad or EON very well. After all, it was the company that was established together with Proton and given the responsibility to distribute and market the National Car. While things have changed over the years, EON (a subsidiary of DRB-HICOM Berhad) is still the largest dealer chain handling Proton products today.
Over the years, EON has continuously evolved as times have changed. Even its logo has undergone refreshing periodically while its retail outlets and service centres have been upgraded.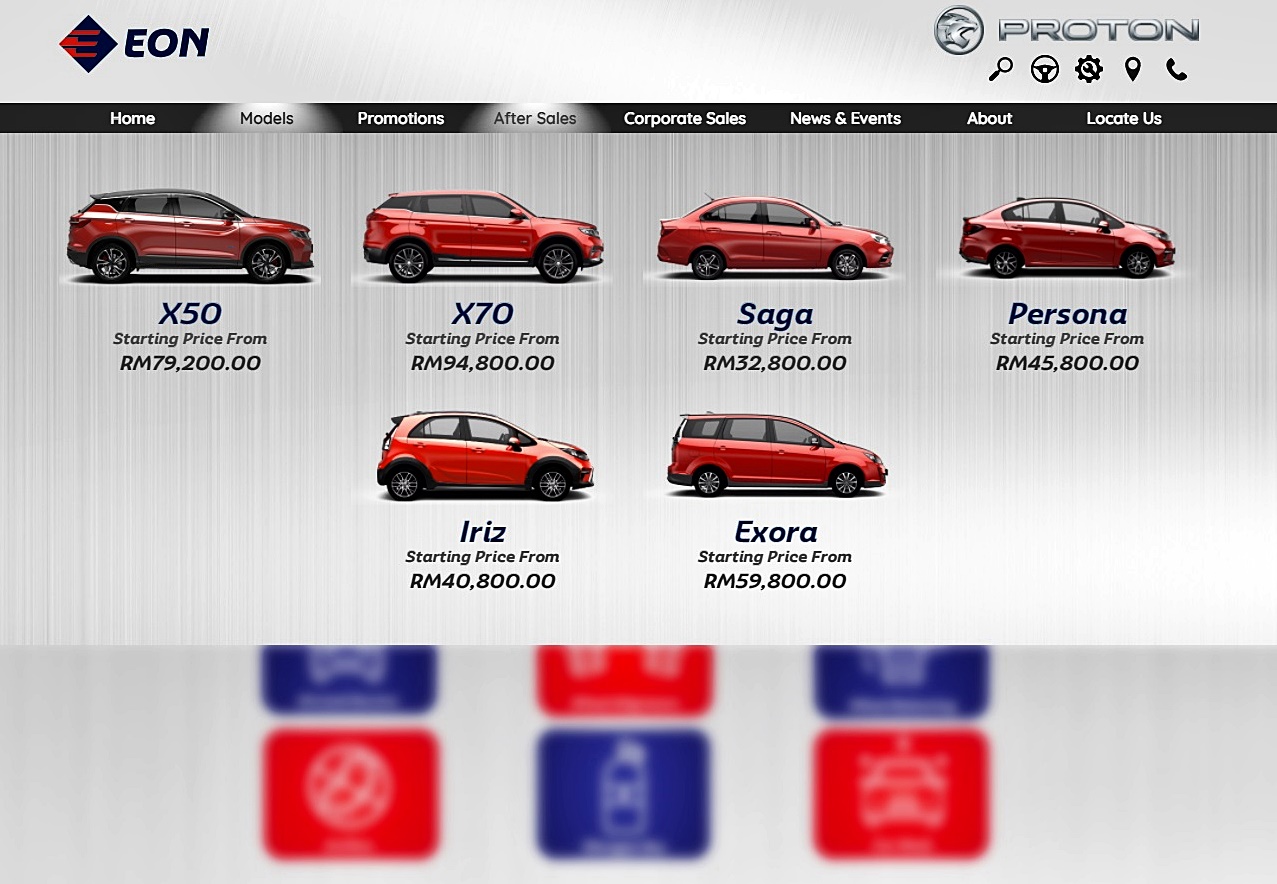 Although EON has been involved in other brands (such as Volkswagen, Audi and Mitsubishi), Proton is still its most important and in view of this, the company now has a dedicated Proton Division website. Created with the user experience in mind, the newly-designed website includes many features to help users quickly and easily navigate and browse for the many Proton models.
Everything to do with Proton
The integrated platform allows customers to find out about the latest promotions, book a test drive, reserve their next service appointment and even calculate monthly instalments for vehicle loans. They can do all this from a smartphone or tablet in the comfort of their home or office, or even a restaurant (when we can dine-in again).
Akkbar Danial, Head of Automotive Distribution of DRB-HICOM and Chief Executive Officer of EON, believes that the possibilities are endless for brands with a strong online presence as a website not only provides massive opportunity for business growth, but is also at the heart of the car buying process today.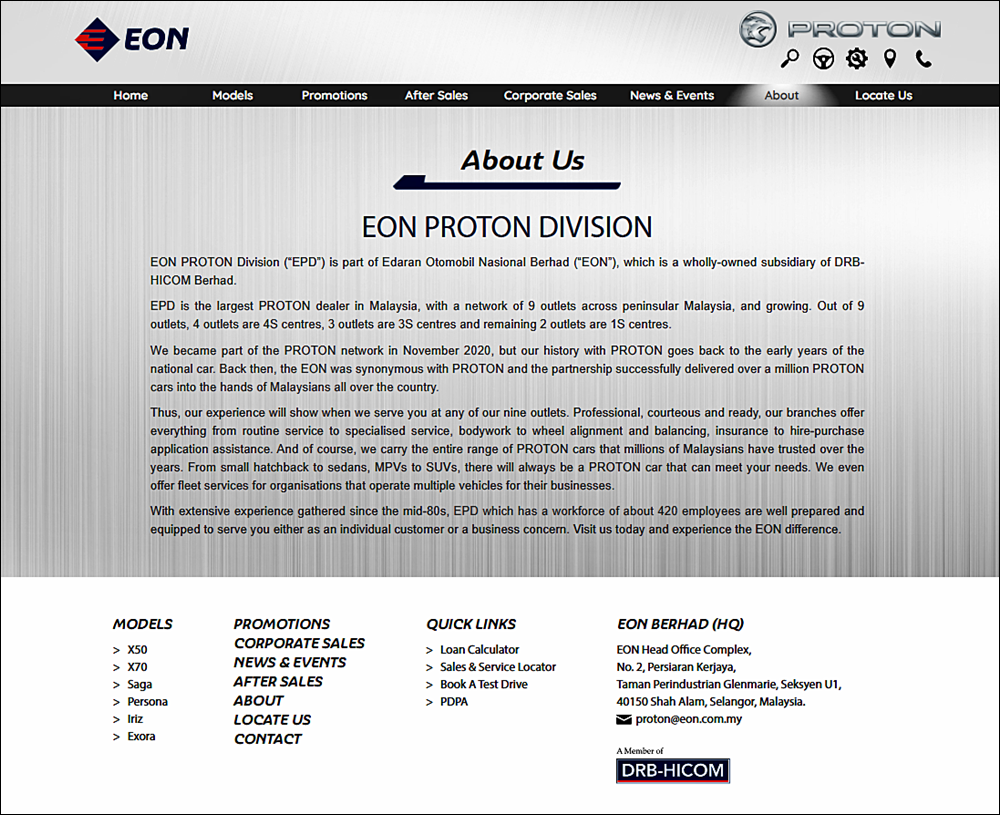 "A new website was overdue. With over 80% of Malaysian car buyers doing their research online before making a purchase, it is only logical to have a website, and a good one that works well on personal computers, smartphones and tablets," he said, adding that there is also a virtual showroom to visit when showrooms are closed for any reason.
"As the single largest Proton dealer in Malaysia, we aim to be the preferred automobile dealer nationwide by positioning ourselves and bringing customers to the forefront of our 'stores'. Through the website, the most accurate, up-to-date information and promotions regarding our products are easily accessible for our current and prospective customers to make informed car-buying decisions," Encik Akkbar added.
Beyond distribution and an extensive after-sales network, EON also provides customised solutions for corporate clients under the Proton Fleet Programme, targeted at fleet operators.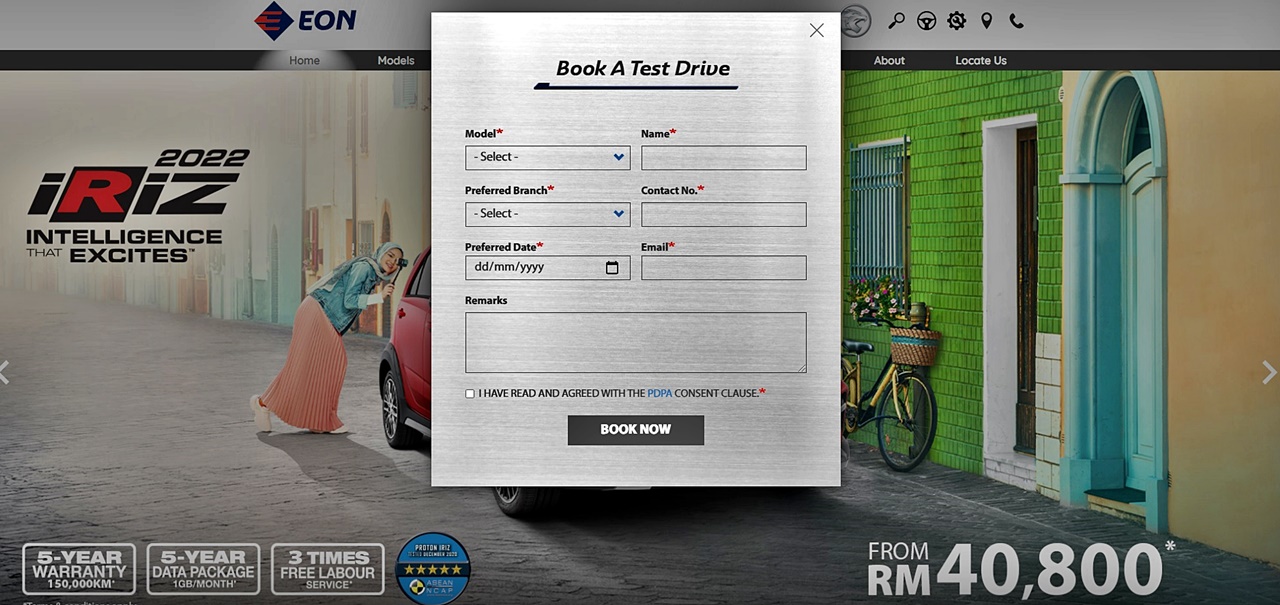 Latest campaign from EON
In conjunction with the launch of the new website, EON is partnering with Shell Malaysia in a campaign that offers Shell Vouchers as a token of appreciation. The campaign is for all customers who place a booking and register their new Proton vehicle with EON outlets from August 1 until October 31, 2021. The vouchers, which can be used nationwide for purchases of fuel as well as items at Shell SELECT Stores (excluding tobacco products, e-Pay reloads and Touch 'N Go top-ups), will be valid until February 28, 2022.
1989 Proton Saga wins Hagerty Festival of the Unexceptional in the UK