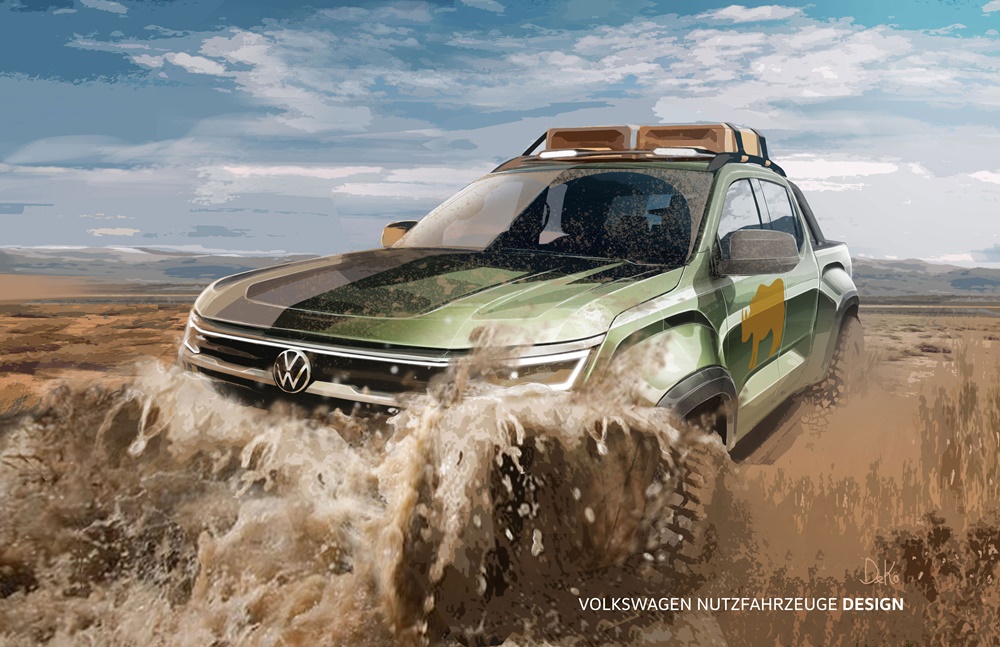 With Ford having revealed their next generation of the Ranger pick-up truck, Volkswagen is also releasing more details and images of its new Amarok. Why, you may wonder, is Volkswagen associated with Ford's model reveal? It's because the two carmakers have been working together on their new pick-up trucks. Ford had previously been collaborating with Mazda for its earlier Rangers, with Mazda's version known as the BT-50. However, the two companies decided to end that collaboration and Mazda has teamed up with Isuzu, while Ford teamed up with Volkswagen.
Like the Ford-Mazda collaboration, a similar arrangement is now with the German carmaker's Commercial Vehicles subsidiary. Just how much each party contributes is not known, just as it was never known with Ford and Mazda which had worked together since the first Ranger in the mid-1990s. However, Ford probably brings much truck expertise to the collaboration since it has been making such vehicles for more than 100 years, and it also makes the bestselling truck on the planet (albeit largely in North America).
Volkswagen has not had a strong presence in the truck market and even back in the 1990s, it was taking the Toyota Hilux and rebadging it to sell as a Volkswagen Taro. It developed its own model, the Amarok, ten years ago but that has not made a big impact in the time it has been in the market (over 800,000 sold globally). Now, with the new model to be adapted from the new Ranger, Volkswagen will have a more capable truck to sell. The carmaker is certainly expecting it to impress with numerous innovations.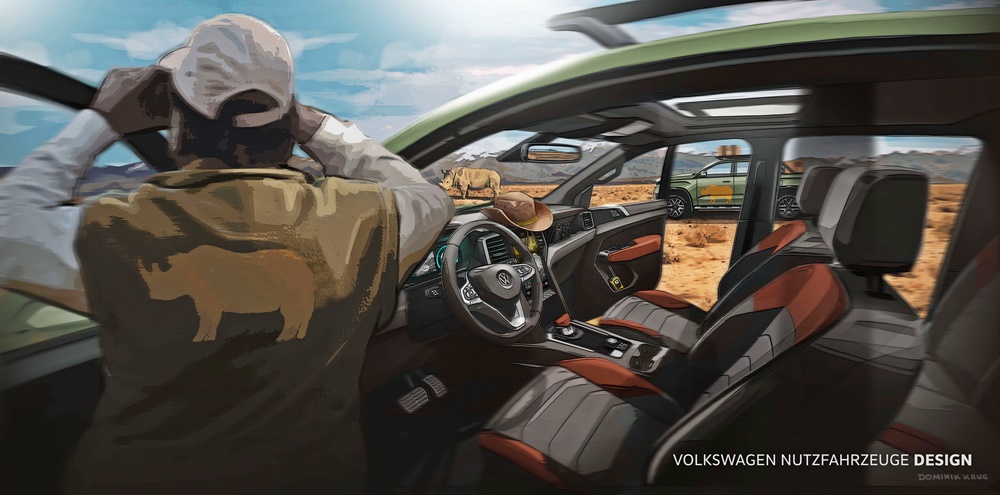 New Amarok to be built at Ford plant
The Ranger was mainly developed in Australia and Volkswagen adds that there were also project teams in Europe. The Ford models will be built at two production hubs – in Thailand and in South Africa – and Volkswagen says its product will be built in South Africa (at Ford's plant) as well in Pacheco, Argentina, where the current generation is built. Volkswagen has plant in South Africa as Uitenhage but it is not set up as a truck plant (it makes only the Polo and Cross Polo). Incidentally, Mazda's new BT-50 is also made at the Isuzu plant in Thailand rather than the original facility which is jointly owned with Ford.
This is considered as the third generation and unless Volkswagen plans on entering more markets with the new Amarok, it will be sold in considerably less than the 180 markets the Ranger is in. It is mainly on sale in South America, Europe, South Africa, Mongolia and  there are plans to sell it in North America.
Premium truck
To go on sale in late 2022, the new Amarok is presented as a premium truck and will have 'clear Volkswagen DNA', the company stresses. This probably refers largely to aesthetics and perhaps some specific equipment or features. The new vehicle has significantly more driver assistance systems and connectivity than before, which the Ranger is already well known for.
As is the case with shared models, the designers can only individualise areas like the lights and grille, and perhaps some of the bodywork as many of the structural 'hard points' are fixed. To alter them means additional engineering work and cost, defeating the benefit of joint development.
'X design' and Volkswagen DNA
In the case of the Amarok, Volkswagen is giving it a striking front end with defining 'X design', according to Albert-Johann Kirzinger, Head of Design at Volkswagen Commercial Vehicles. "We've given the strength and power of the new Amarok an unambiguous expression – with clear Volkswagen DNA, inside and out."
"The Amarok makes possible what in many places appears impossible at first sight: it makes things easier for its users by assisting them in their work and everyday lives," said Dr. Lars Krause, Brand Board of Management Member for Sales and Marketing at Volkswagen Commercial Vehicles. "That's because the Amarok provides solutions that enable our customers to achieve their goals – especially when things get difficult."
To know more about Volkswagen models available in Malaysia, visit www.volkswagen.com.my.
Volkswagen Group opens bigger Regional Parts Distribution Centre in Johor