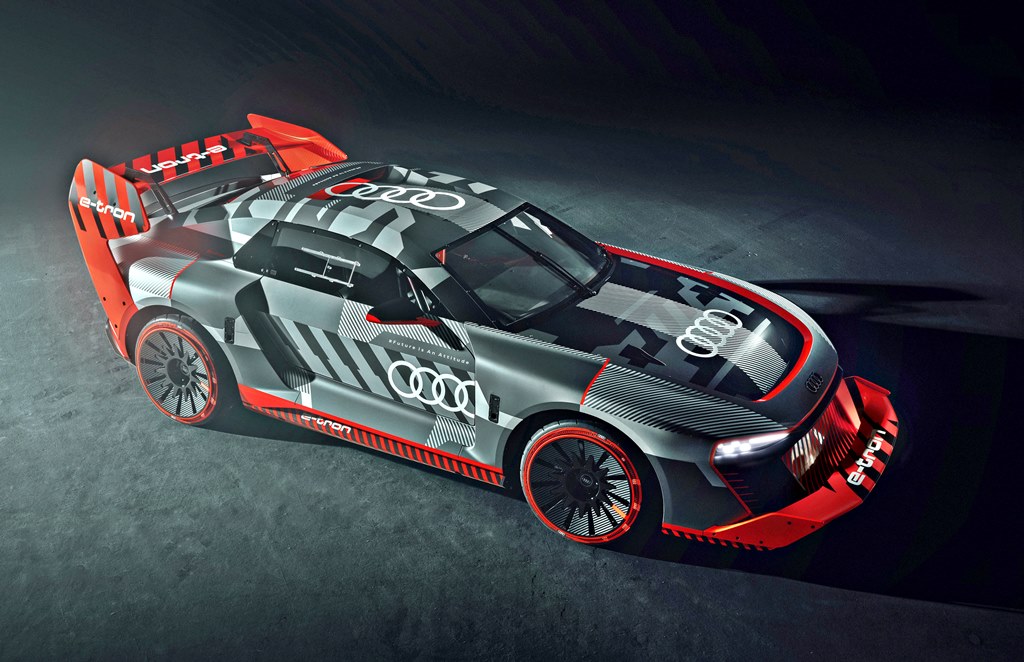 Ken Block is well known for his thrilling, heart-stopping gymkhana series of videos where he has pushed Fords and then Subarus to extreme limits to entertain viewers. Earlier this year, he parted company with Ford and teamed up with a new carmaker – Audi. So he can now say he's worked with American, Japanese and now German carmakers… maybe one day with Chinese or Korean too?
A new Hoonitron
His move to Audi is going to see him drive not just another specially prepared car with a powerful engine. In fact, it will be a major change for him as he will be doing his driving sideways using electric power. Audi has developed a special S1 e-tron quattro 'Hoonitron' for the American drift specialist and with this car, a new video (the working title is 'Elektrikana')will be produced which we will see sometime in the first quarter of 2022.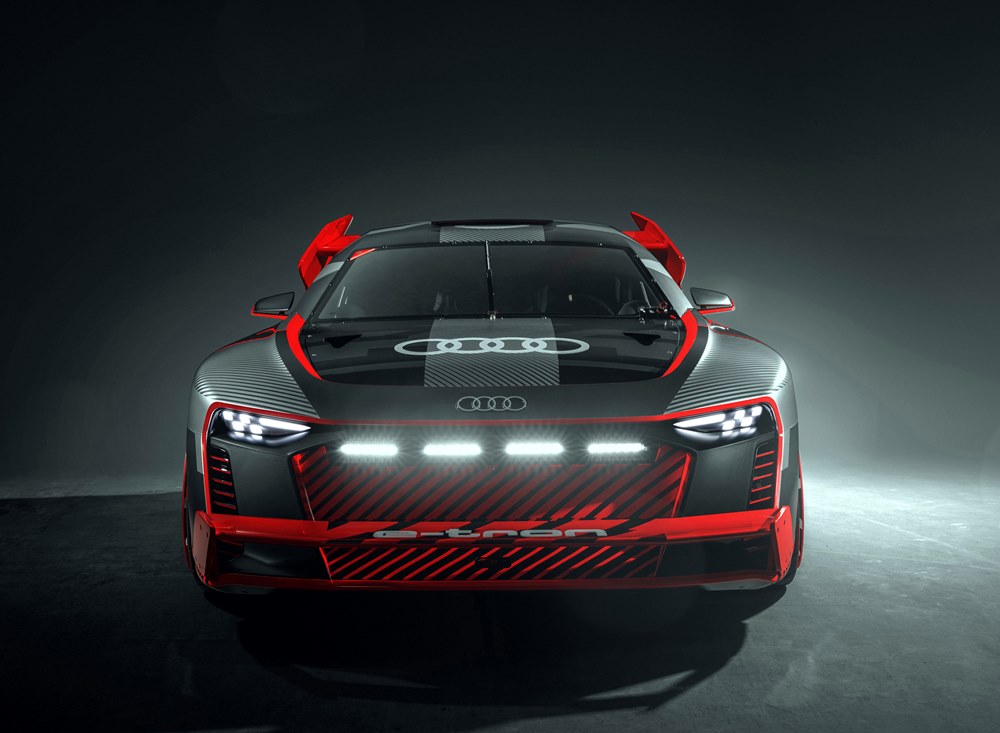 New interpretation of Pikes Peak car
The entire development, including the technology, of the S1 Hoonitron was conducted by Audi Sport at its own facility. Audi Design was responsible for the styling, which has been anything but a run-of-the-mill job for the design team. The challenges were tremendous as they aimed to create a modern, all-electric interpretation of the legendary quattro S1 Pikes Peak car. This car, evolved from the successful World Rally Championship-dominating cars, raced to the summit in the famous Pikes Peak Hill Climb in America, boosting the level of performance in the event much higher.
The S1 Hoonitron has two powerful electric motors and all-wheel drive, a carbonfibre chassis, and the full safety standards as prescribed by the FIA. How Audi Sport has boosted output from the motors to give Block the kind of power he will need for his tyre-smoking stunts remains a secret.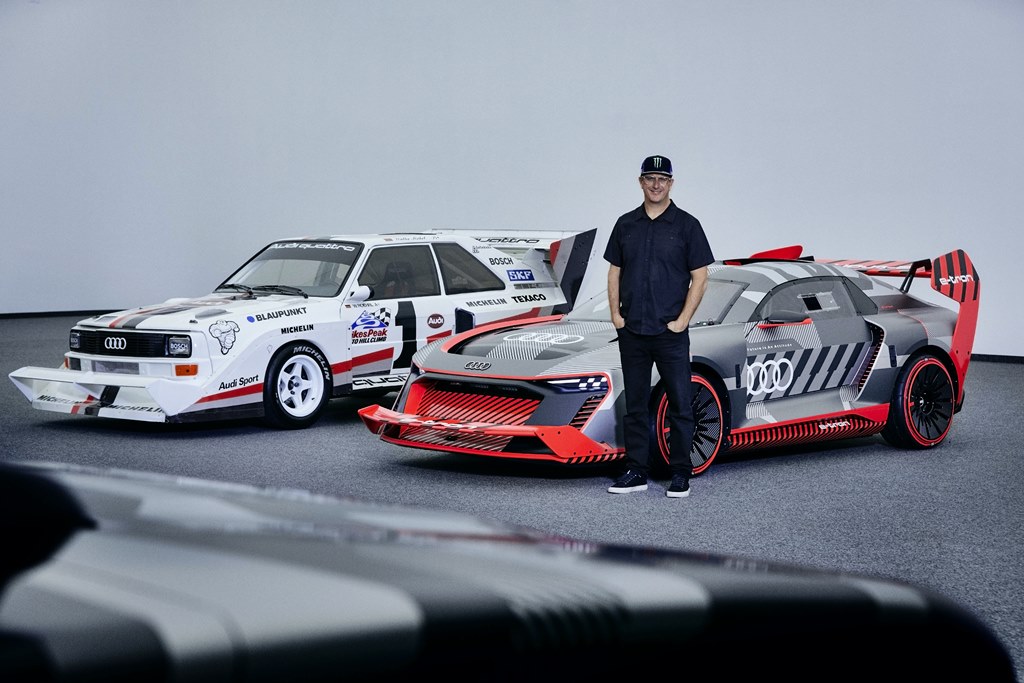 A new experience going electric
Last month, he got to know the car for the first time. "Audi gave me the opportunity to test it for a few days in Germany," he revealed. "I'm familiar with a wide variety of cars using internal combustion engines and transmissions, but there were a lot of new things for me to learn here. Spinning into a donut at 150 km/h directly from standstill – just using my right foot – is an all-new experience for me! Our work was focused on getting the car and I used to each other. My thanks go to the whole Audi Sport squad for their outstanding teamwork."
"The S1 Hoonitron combines a lot of what Audi was already famous for in the 1980s," added Block. "For instance, the car's spectacular aerodynamics have now been translated into a totally modern form. I think it's cool that the Audi designers have been inspired by their own past and uniquely transferred the car's technologies and appearance into the present."
"The collaboration with Audi is a very special partnership for me. The brand and its passion for motorsport motivated me to get into rallying," Block revealed. "That Audi has now developed this car for me and my team, and has joined us in our next project, has made a dream come true for me. The Hoonitron is writing the next chapter in our history and taking our Gymkhana story into the future."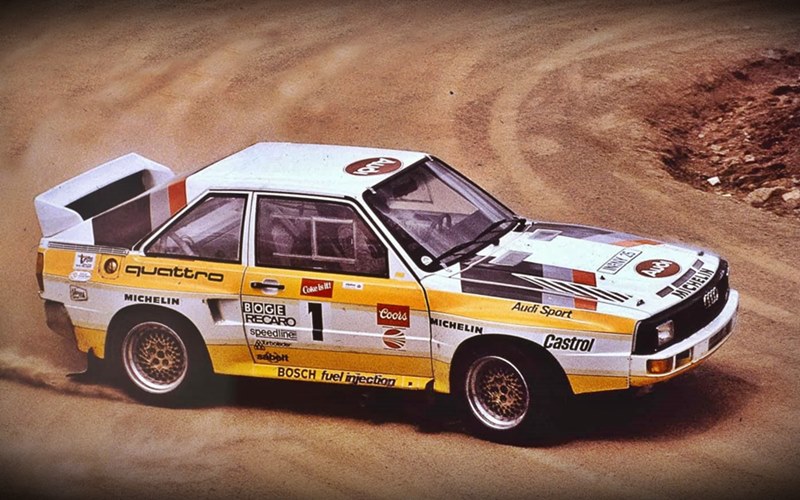 We're certainly looking forward to seeing the new video and wonder if Audi will be able to convince the German authorities to allow him to do his spectacular driving in the carmaker's home city of Ingolstadt. With his Fords, he's burnt rubber on the streets of cities like London and Detroit, right in front of the police (who blocked off roads just for him).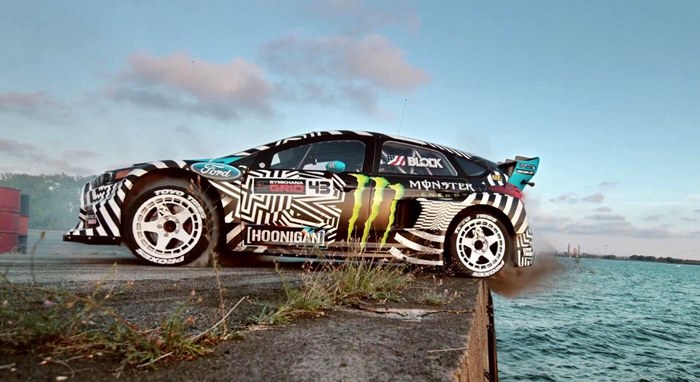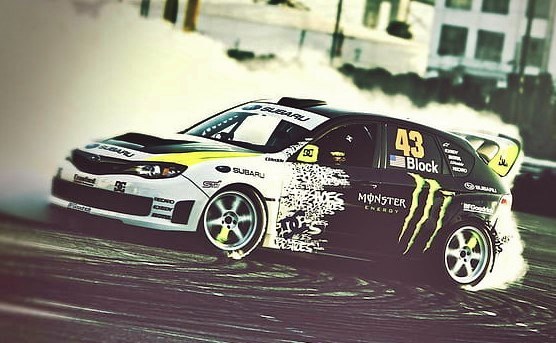 Audi aims to be first carmaker to win Dakar Rally with fully electric rallycar