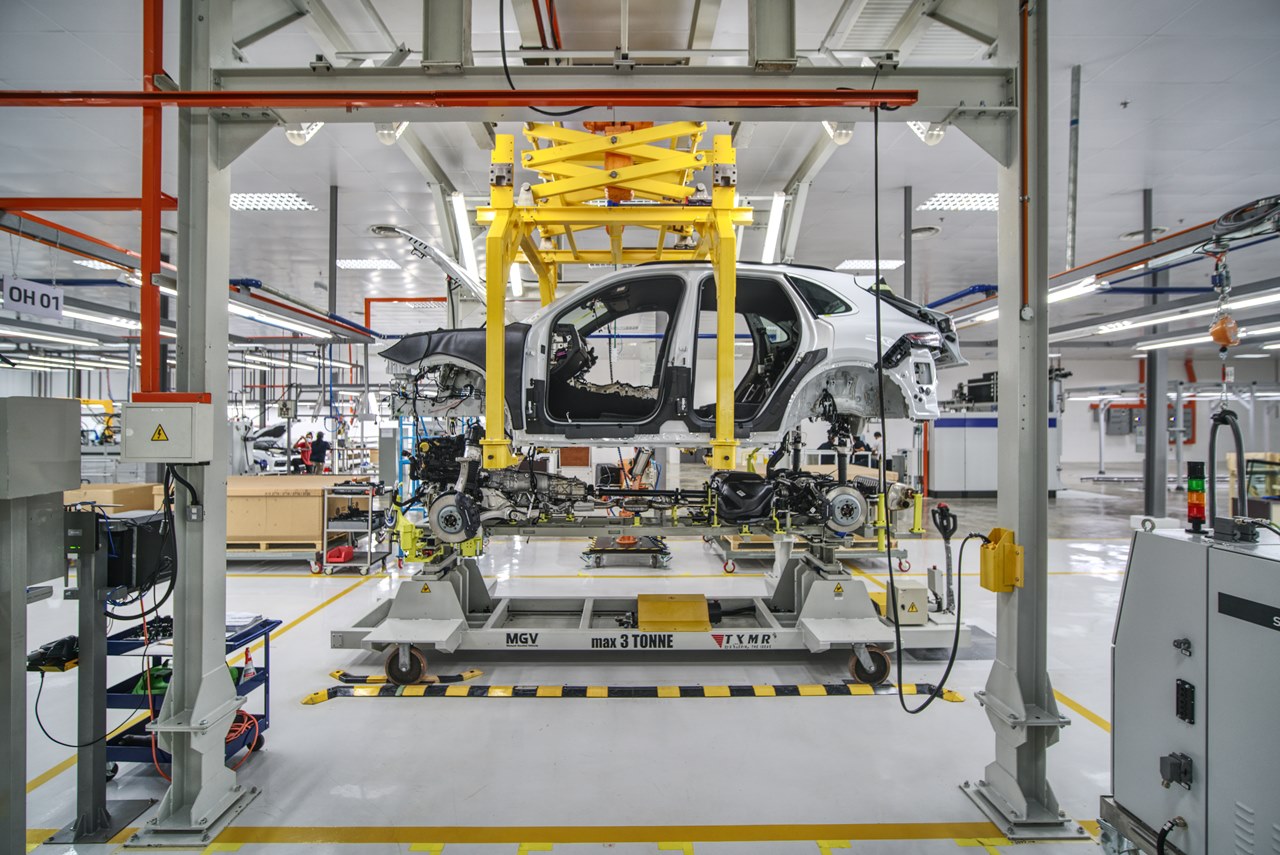 As reported in August last year, Porsche will assemble its vehicles in Malaysia, the first time that the sportscar maker is carrying out such activity outside Germany. It has not built a new factory in Malaysia but is using the existing Inokom Corporation complex for its facility.
The official launch of the facility, which took place today, is an event of great significance and is the result of close collaboration with Sime Darby, which represents Porsche with its Sime Darby Auto Performance unit. It also owns the Inokom factory, located on a 200-acre site in Kulim, Kedah which began operations in 1997. The factory first assembled Renault and Hyundai vehicles and under Sime Darby ownership, products from BMW, MINI, Hyundai and Mazda are also assembled at the complex today.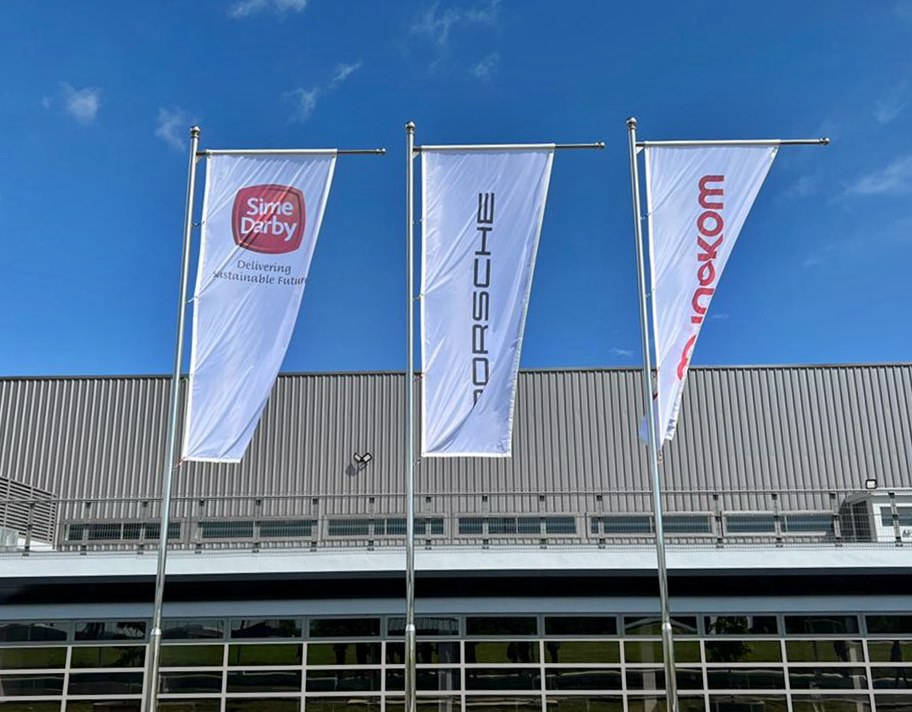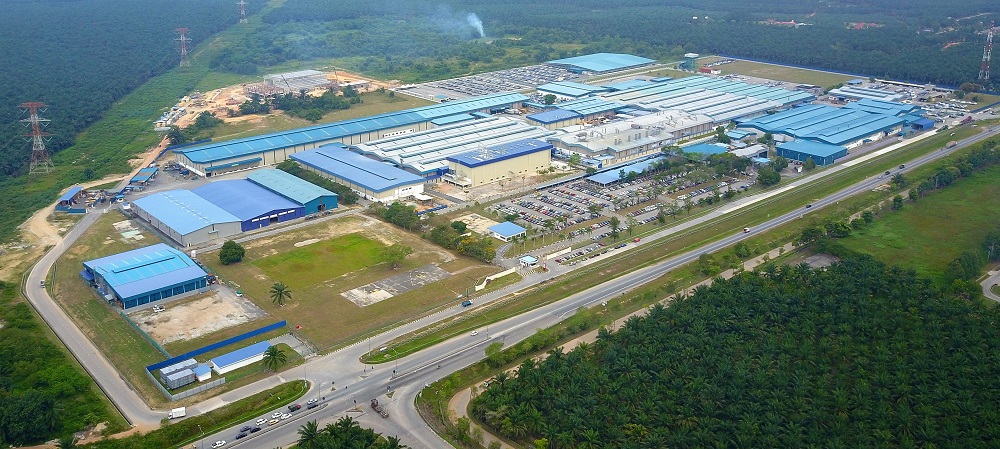 "We are very honoured by Porsche's continued trust in Sime Darby, as we deliver a product consistent with Porsche's highest standards for quality, performance and driving experience. The facility, which is 100% staffed by highly skilled Malaysians, not only supports the growth of our businesses across the automotive value chain in Malaysia; but also creates a pipeline of jobs to empower the local community," said Sime Darby Berhad Group CEO, Dato' Jeffri Salim Davidson.
"The new assembly site in Malaysia meets specific market needs and operates alongside Porsche's established network of production sites in Europe. In particular, it meets comprehensive quality standards set forth by Porsche when assembling Porsche sportscars," said Albrecht Reimold, Member of the Executive Board for Production and Logistics at Porsche. "Additionally, the facility was built alongside our production philosophy: smart, lean and green."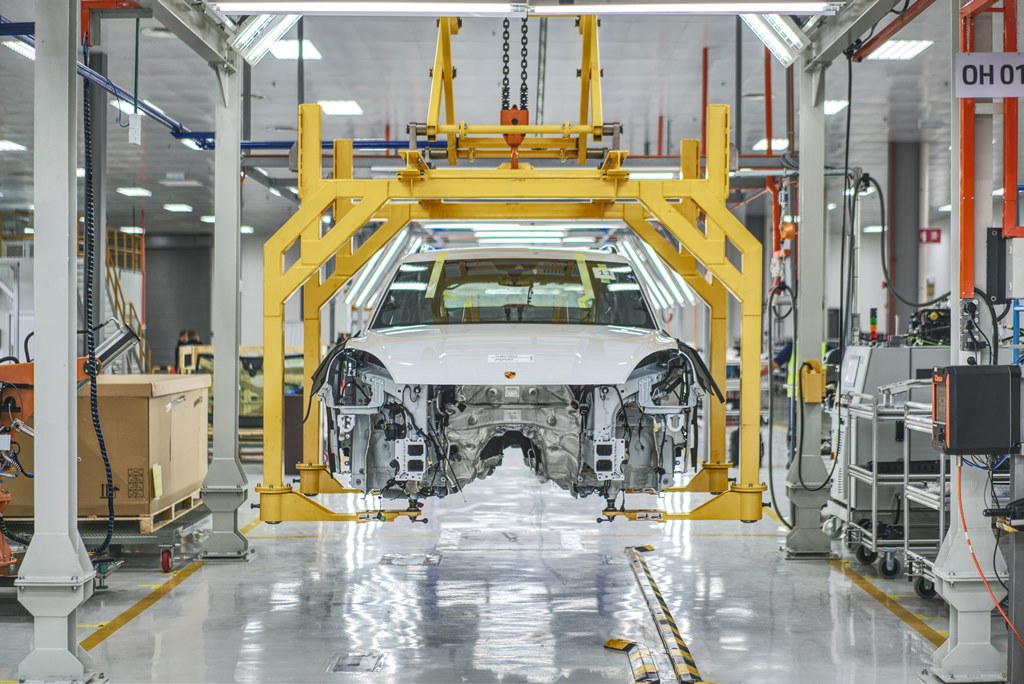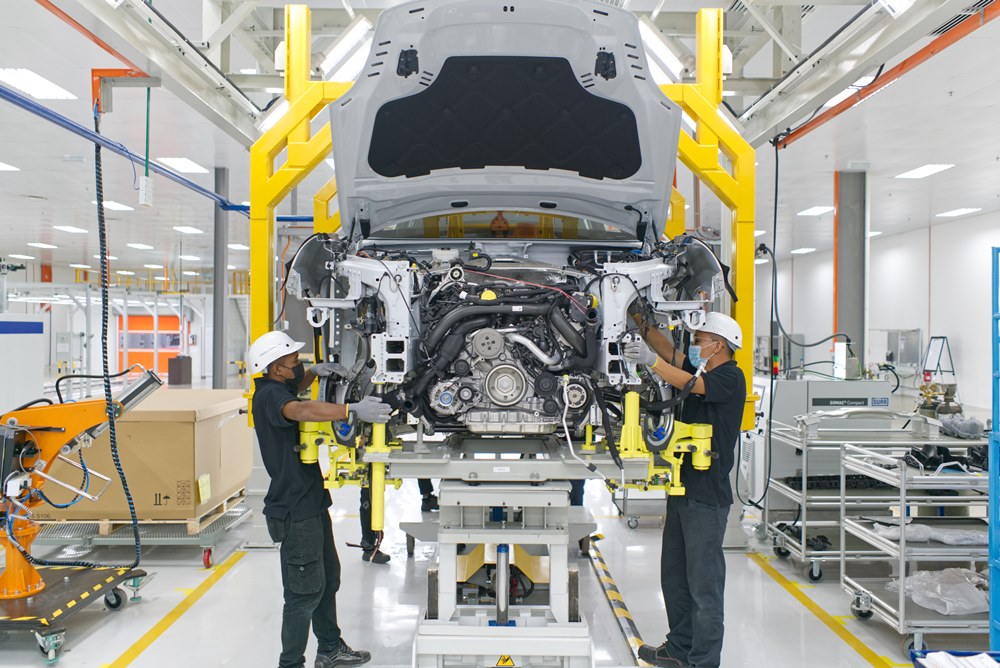 With this in mind, Porsche has designed its local assembly facility to meet high sustainability standards: on the roof, solar panels provide all the power needed for operations, while rainwater harvesting technologies ensure wastewater is kept to a minimum.
The Sime Darby local assembly facility has a team of highly skilled and 100% Malaysian talent, all of whom have received comprehensive training from Porsche. The assembly is further supported by a network of local suppliers and service providers in the area, empowering the future of the local community with job opportunities, upskilling prospects, and potential for further expansion.
Porsche will start with the Cayenne, a popular SUV model which is now in its third generation. The units assembled at Inokom will be for sale only in Malaysia although it is likely that the carmaker will be looking at exports later on. After all, with AFTA (the ASEAN Free Trade Agreement) allowing duty-free exchange of vehicles within ASEAN countries, it will be advantageous as prices can be more attractive and competitive. However, to qualify for this benefit, at least 40% of the vehicle's content must be sourced from within ASEAN so that may require a bit more time to reach.
While it may seem that local assembly is simply a matter of picking a model and putting it into a box in disassembled form for assembly in another country, the process is actually more extensive. It has to be engineered for local assembly, taking into account the level of automation at the facility and capabilities of the workforce. In as far as being suitable for local conditions, that would already be done as Porsche has been selling the Cayenne locally since it was first introduced in the early 2000s.
For Porsche too, this is something new and the company probably has to create some new departments to handle the processes for assembly in Malaysia. Preparation of the completely knocked down (CKD) packs with all the parts is a specialised activity and something Porsche has never had to do before. Of course, it will probably be able to draw on the knowledge and experience from other members in the Volkswagen Group which have been assembling in other countries for decades.
The locally assembled model comes with an elevated and enhanced standard equipment range specified exclusively for the Malaysian market, with a specially curated Porsche Exclusive Manufaktur option package and a special Porsche Design timepiece available for further personalisation.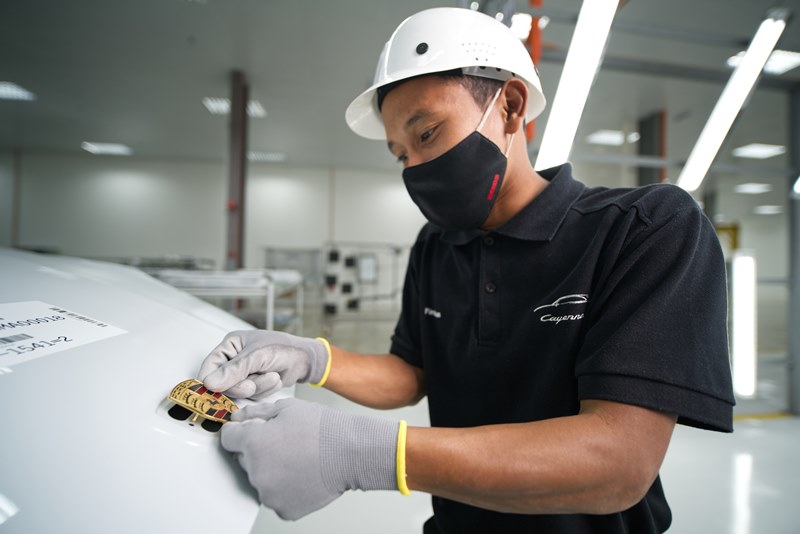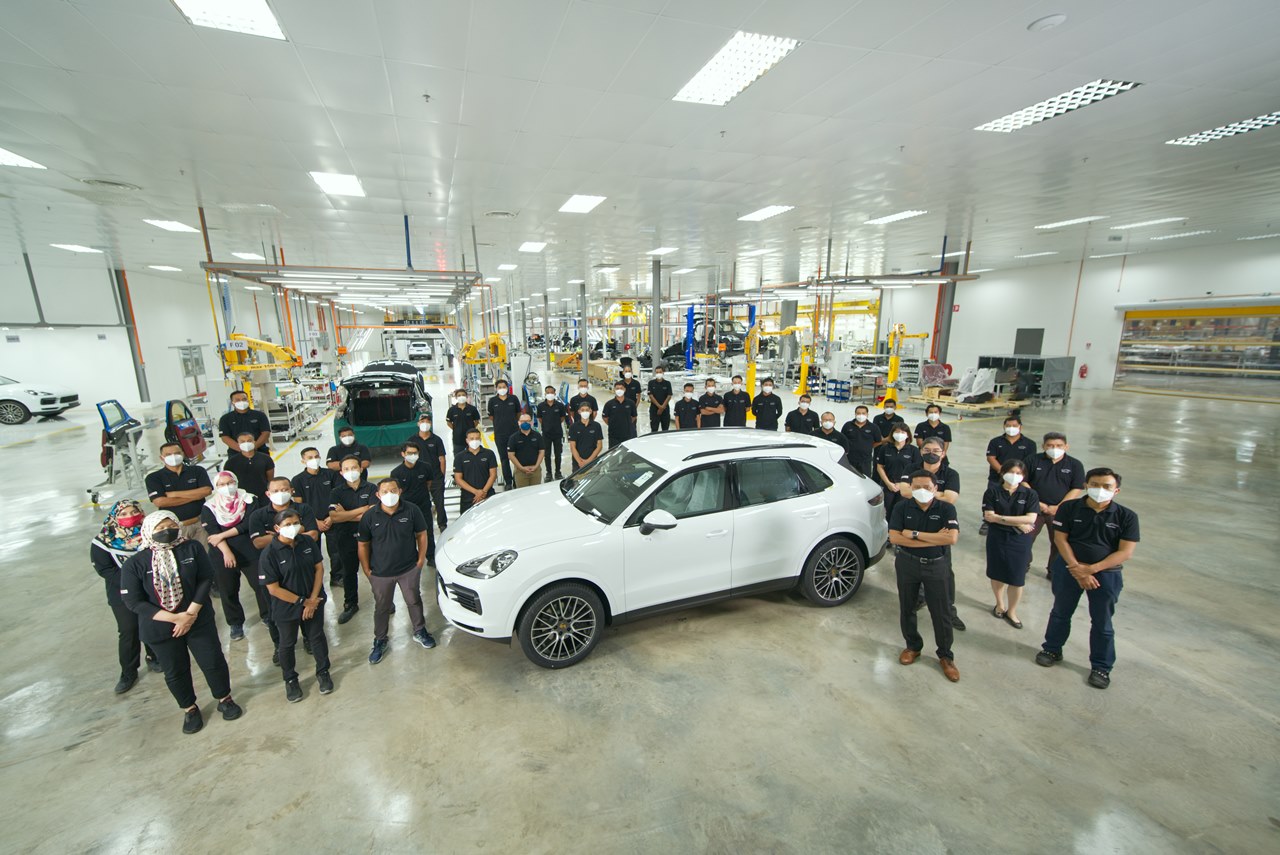 Another initiative by Porsche in Malaysia is helping to establish a recharging network for electric vehicles. Porsche Asia Pacific and Shell have collaborated to set up high-performance charging (HPC) stations along the North-South Expressway. This is a first in Southeast Asia and Shell's first cross-country EV infrastructure in the region, enabling EV owners to drive from Singapore up the west coast of Peninsular Malaysia to Penang and on to Thailand. Additionally, HPCs are already in place at authorized Porsche dealerships in the country.
For more information on Porsche products and services in Malaysia, visit www.porsche.com.my.
First High-Performance Charging Station of Shell and Porsche Asia Pacific collaboration opens in Johor