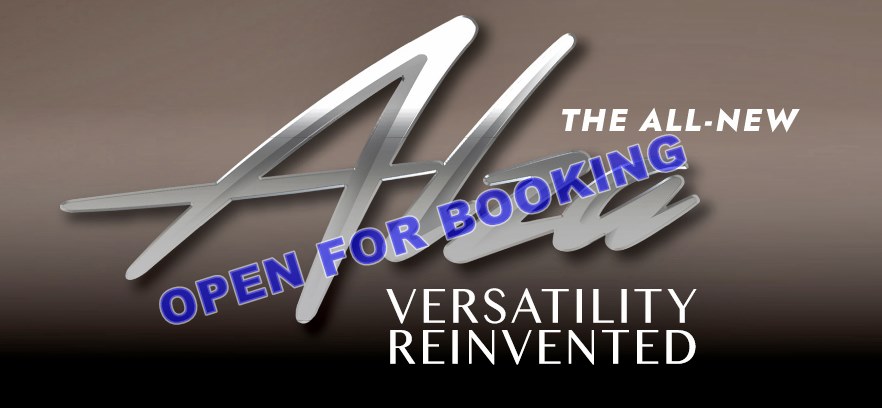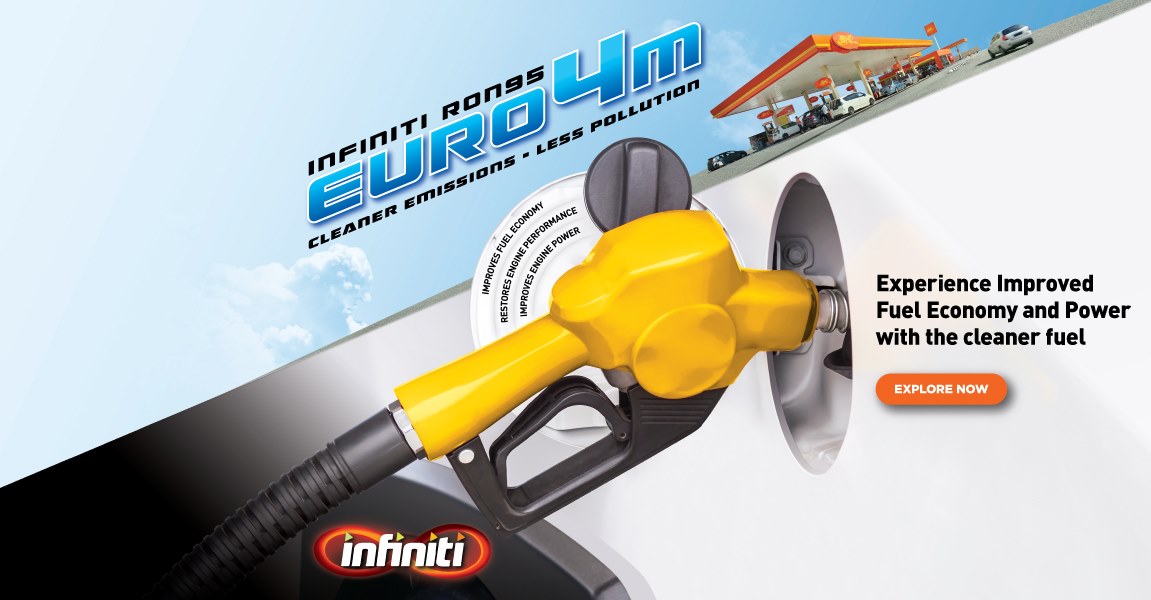 With the sales tax exemption not going to be extended after June 30, 2022, car companies are expecting that there will be a slowdown in orders in the coming few months as prices are go up. However, Perodua is unlikely to experience this as it has a brand new model on the way – the all-new Alza MPV. The model line, which has a history going back to 2009, can now be booked and going by past practice, it is likely to be launched within a month.
The new Alza (known as D27A internally) has estimated pricing of between RM62,000 and RM75,000 (West Malaysia price without insurance and without sales tax), and will be available in 3 variants – X, H and AV – with 5 colour choices.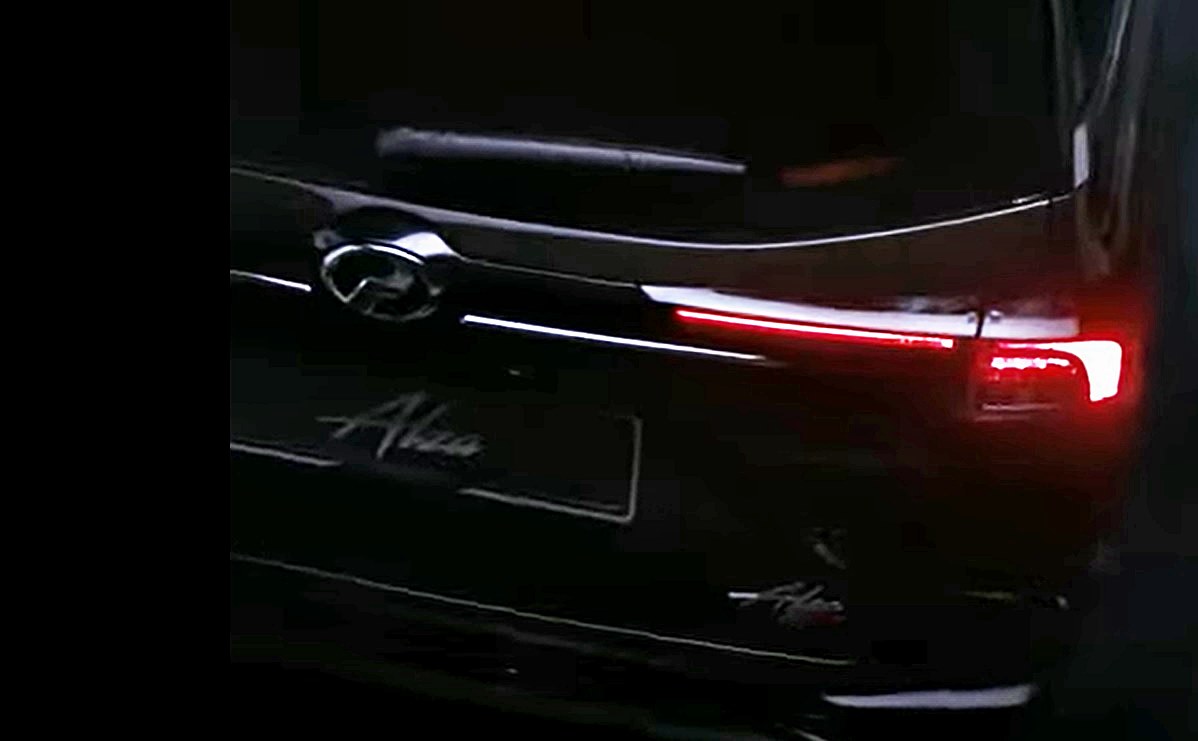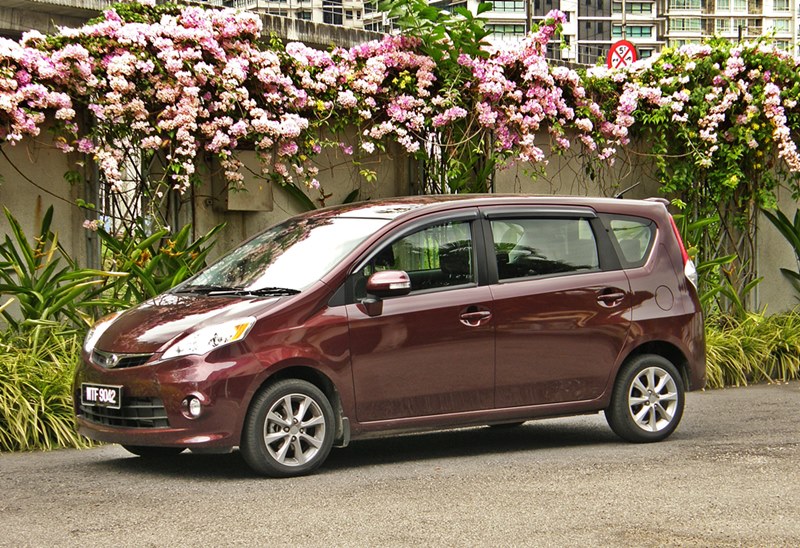 With its predecessor having been in the market for quite some time, it would be expected that the new one will come with significant improvements in terms of driving comfort and versatility. In the time that has passed, many new technologies have been developed and the cost of some have also come down, making it possible to offer them in models like the Alza at the lower end of the market.
"We took our time in designing this full model change as we truly wanted to understand what improvements our customers wanted, and the New Perodua Alza aims to fulfil these requests," said Perodua President & CEO, Dato' Zainal Abidin Ahmad.
He revealed that feedback from owners indicated that they wanted a better driving experience, which the engineers have addressed by lowering the ground clearance to 160 mm. "In our assessment, is the best height for a pleasant Malaysian drive, for an MPV," he said.

Dato' Zainal said that the new Alza has bigger space compared with its predecessor, especially in the third row as well as a rear air-conditioning unit. "Above and beyond that, the New Perodua Alza's fuel efficiency has also been improved with up to potentially 22 kms per litre, which is among the best in its MPV class," he added.
The engine will continue to have a displacement of 1.5 litres with Dual VVT-i (intelligent variable valve timing on intake and exhaust ports) for enhanced breathing efficiency, and the proven D-CVT for delivering power to the front wheels. Three selectable modes will give drivers a choice between stronger acceleration or extra kms for each litre of fuel, or a balance of performance. An ECO Idle system will also help to reduce waste of fuel during periods of long idling.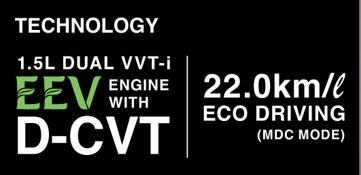 Though MPVs are largely bought as people-carriers, the Alza can also take a lot of cargo, especially when the seats are folded down. For the new model, the capacity is 137 litres when all seats are in use but this volume can expand 3.6 times to 498 litres if the third row backrests are folded.
Perodua has constantly been increasing safety levels in its models and apart from having up to 6 airbags (in the Alza AV), there is also the Perodua Smart Drive Assist (PSDA) suite. This is made up of Advance Safety Assist (ASA), Driver Assist, Parking Assist and Headlamp Assist. PSDA will help drivers be aware of dangerous situations and in some cases, act to prevent accidents.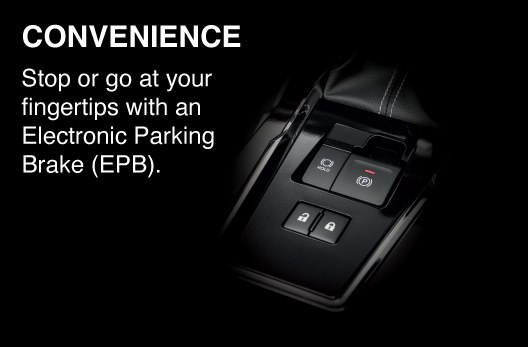 All variants will also include Lane Departure Warning and Lane Departure Prevention systems, both of which will help when the driver may be drowsy. As extra bonuses, there is also Leaving Home Headlamp Assist and Hill-start Assist functions.
The latest features for a Perodua model include a 360⁰ Panoramic View monitor, Electronic Parking Brake with Auto Brake Hold, and rear disc brake. Standard safety features include ABS with EBD, vehicle stability control (VSC) with Brake Assist and rear sensors to assist with parking.
"This full model change represents our best effort so far in terms of product offering as the features included are the best within its price category," Dato' Zainal said.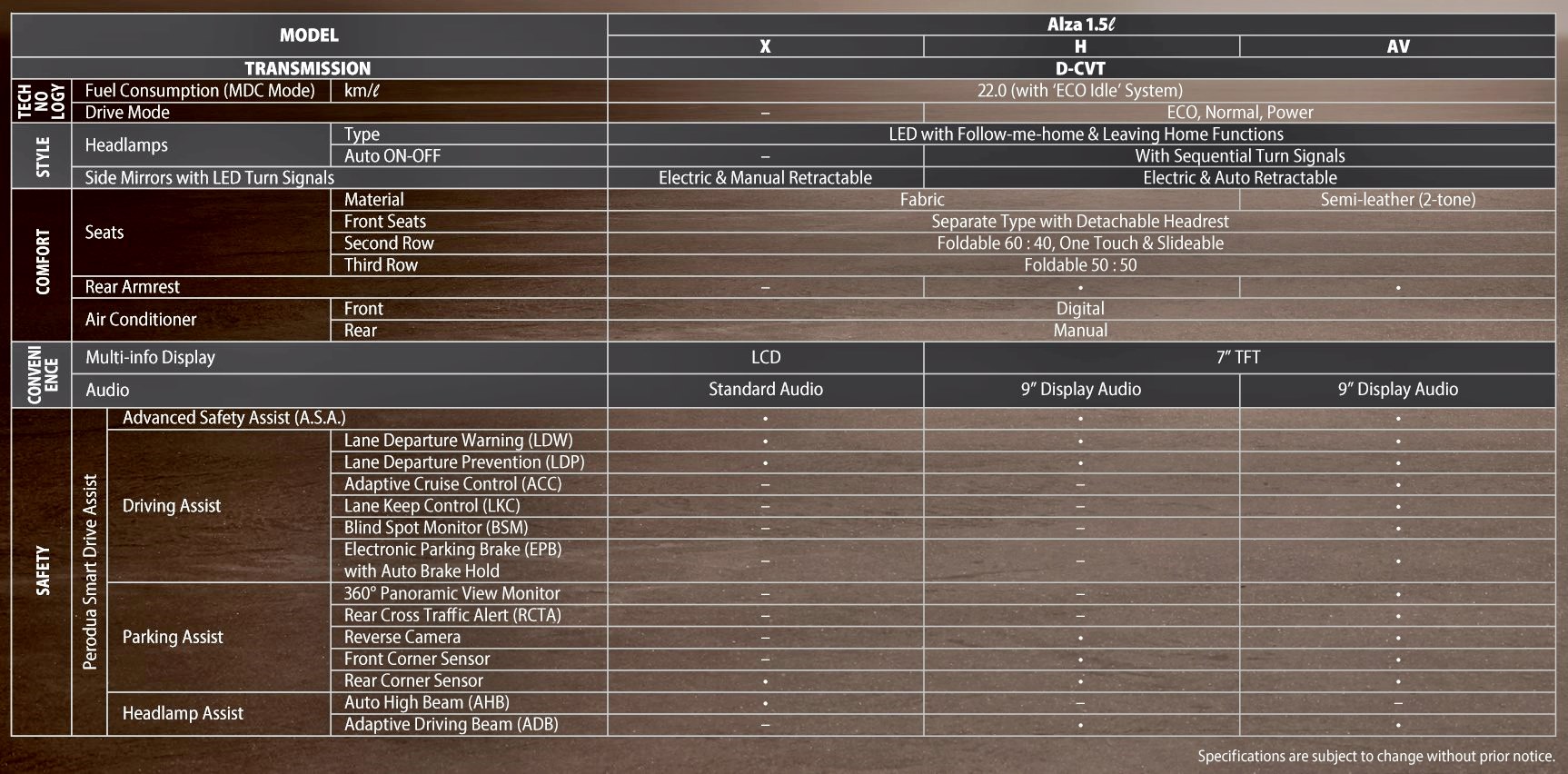 Bookings can be made at all authorised Perodua 118 showrooms nationwide or online via the Perodua website at www.perodua.com.my. With just 7 days left for the sales tax exemption, Perodua is likely to get a flood of orders by many who want to save money while they can. The Finance Minister has said that those who book their new vehicles before the deadline cam remain entitled to the exemption even if their vehicle comes after June 30. But they must have it registered not later than March 31, 2023.