A new generation of the Ford Ranger will be launched in Malaysia soon, and given what we know about the new model from the global debut, it's destined to continue the success story of its predecessors. But it's not just the Ranger that is a successful truck model for Ford; in fact, Ford trucks have been dominant in the company's sales for decades – and the bestselling vehicle in the USA.
Over 100 years of truck experience
Ford knows how to build great trucks because it has a history of making them for more than 100 years. Throughout its history, Ford has continuously improved its trucks with new innovations that improve their ability to get the job done. The cumulative experience means that today's trucks like the Ranger have superior performance and are more durable and reliable than ever.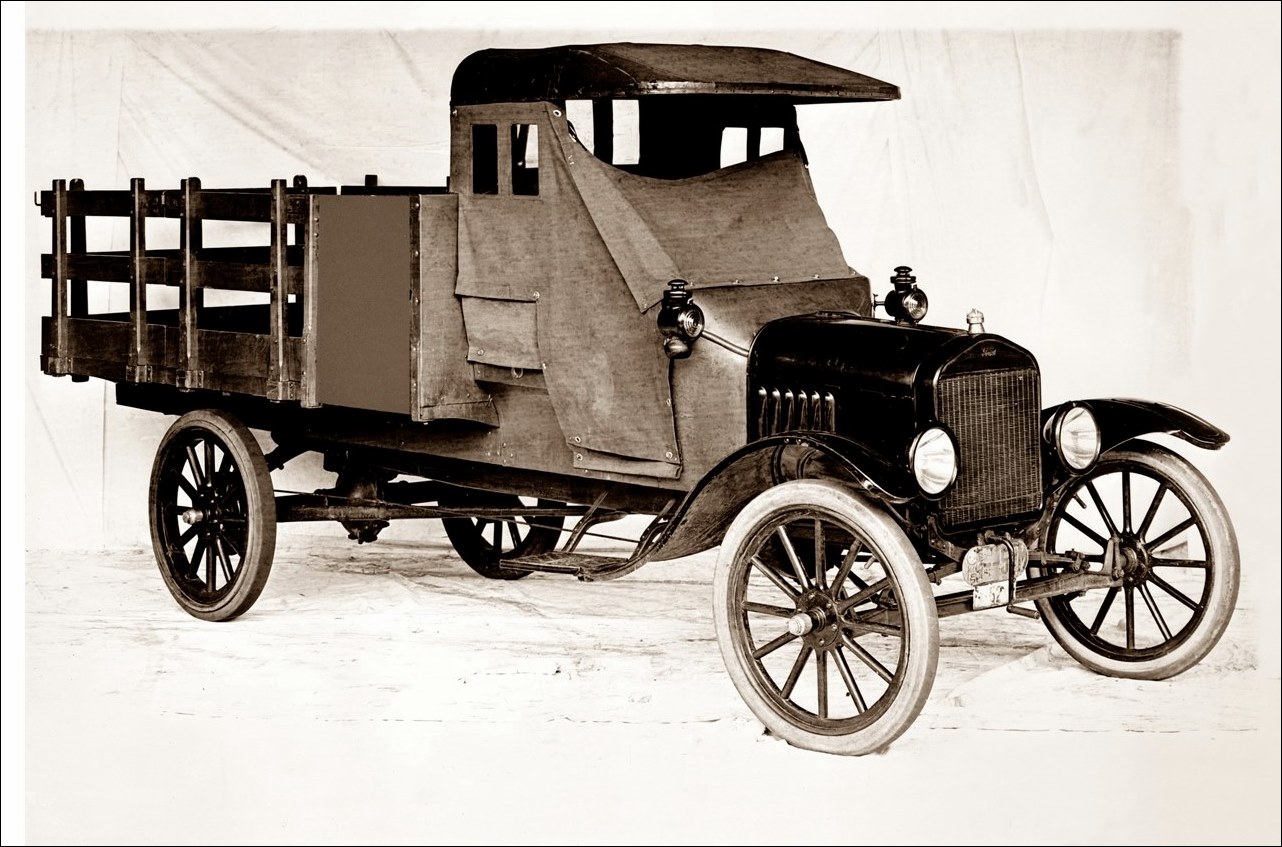 The first Ford truck was created just 9 years after the first Model T began putting the world on wheels. Henry Ford received requests from customers asking for a vehicle that could carry heavier loads and provide greater utility for the work and deliveries which had been done by horse-carriages.
On July 27, 1917, Ford introduced the Model TT and it was able to bring out this new model so fast because it retained the Model T cab and engine. It was an approach that would be used till today where platforms, including powertrains, are shared among models, with the bodywork being different. The Model TT came with a heavier-duty frame capable of carrying one ton of payload.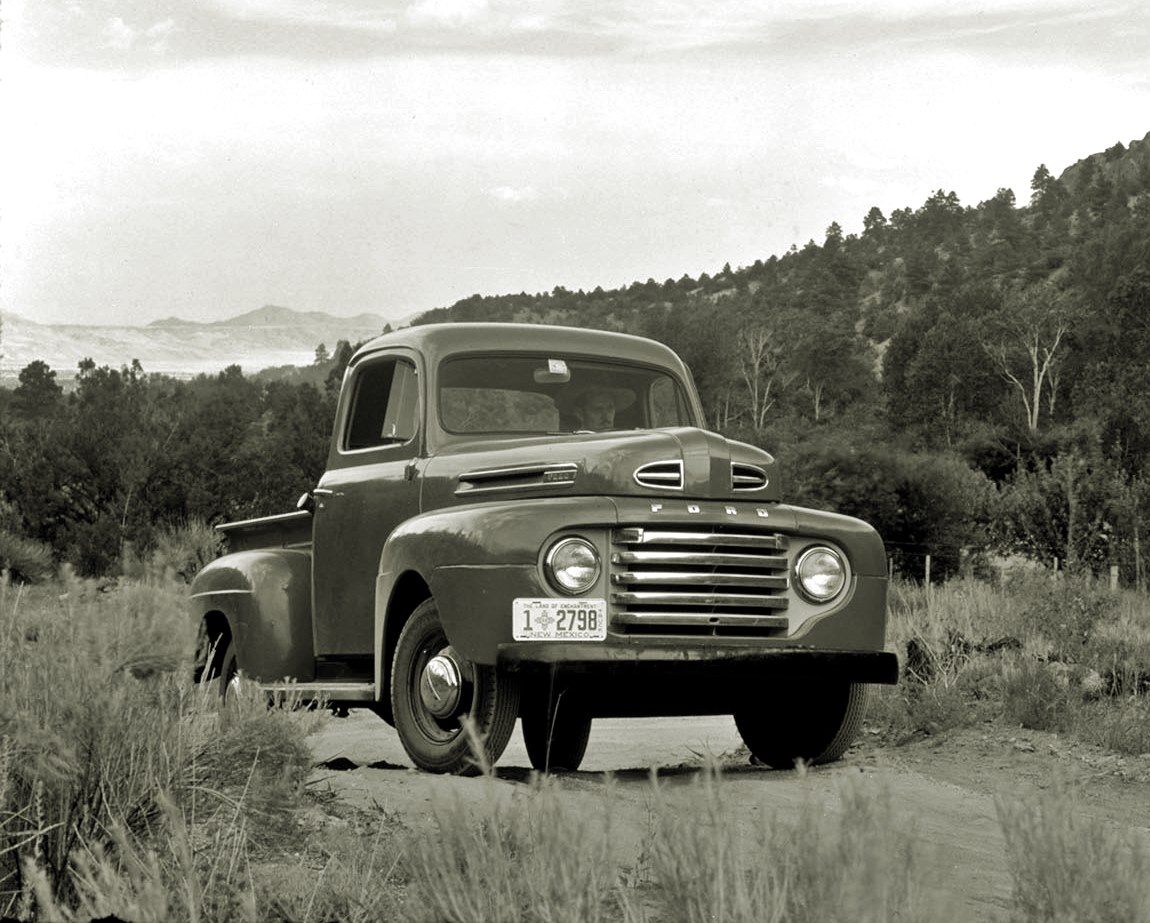 The formula for success
Similar to the Fordson tractor introduced in the same year, Ford envisioned a chassis that could accommodate beds and cargo areas that were made by other parties (like today's commercial vehicle body-builders). By enabling such flexibility to customise the basic design, there would be increased functionality to get work done.
It was a formula for success. By 1928, Ford had sold 1.3 million Model TTs before replacing the truck with the more capable Model AA with a 1.5-ton chassis. Ford marketed its early trucks largely in rural areas, according to Bob Kreipke, a Ford historian. "Model AA trucks in particular had a certain class to them," he said. "Customers could use them on the farm, yet still take them to church on Sunday."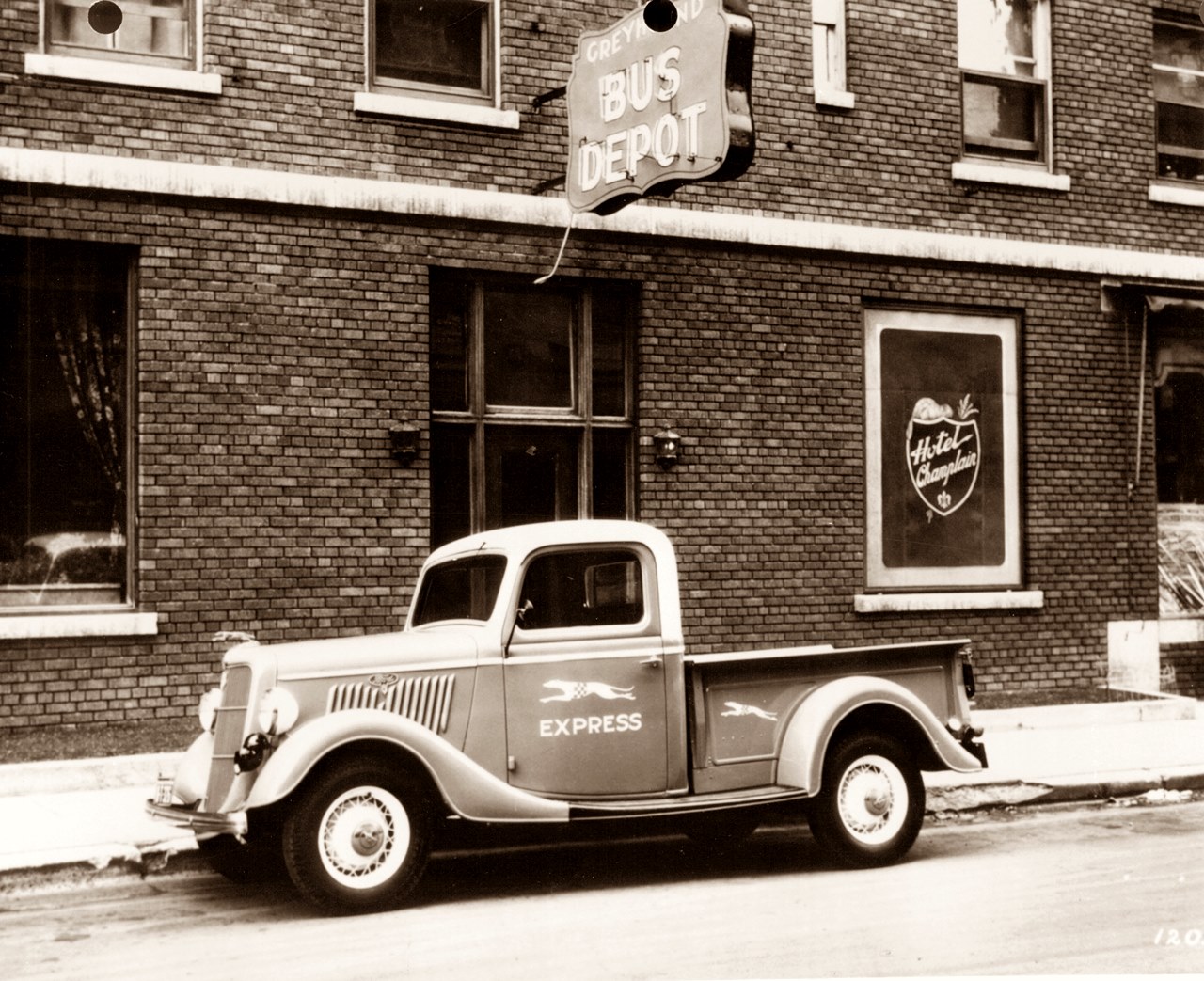 Like the Model TT, the Model AA was available exclusively as a chassis cab offered in two lengths, with new powertrain and axle options for greater capacity. To stay ahead in what had become a hotly competitive business, Ford replaced the Model AA with the even more capable Model BB in 1933. Many were outfitted as mail and freight vehicles, as well as ambulances and other types of commercial vehicles. Two years later, Ford introduced the 1935 Model 50 pick-up truck , powered exclusively by its famous Ford Flathead V8 engine.
Making trucks more innovative
By 1941, Ford had sold more than 4 million trucks. Changing over to war production resulted in the loss of consumer sales but a gain in experience building heavy-duty military truck chassis and 4-wheel-drive personnel carriers. A year after consumer production resumed in 1947, Ford drew on that knowledge to provide even more innovations for its customers.
"After the war, a lot of rural Americans moved to urban and suburban centres looking for work, and many took their Ford pick-ups with them," said Kreipke. "Ford saw this as an opportunity, and began work on the next generation of trucks for 1948 – which came to be known as F-Series Bonus Built trucks."
After a successful run with the first generation F-Series, the second generation arrived in 1953 with  increased engine power and capacity. The model line was also rebranded, with the F-1 becoming the F-100, while F-2 and F-3 trucks were integrated into the new F-250 line. Meanwhile, the F-4 became F-350 and the larger Class 8 trucks were spun off into a new C-Series commercial truck unit.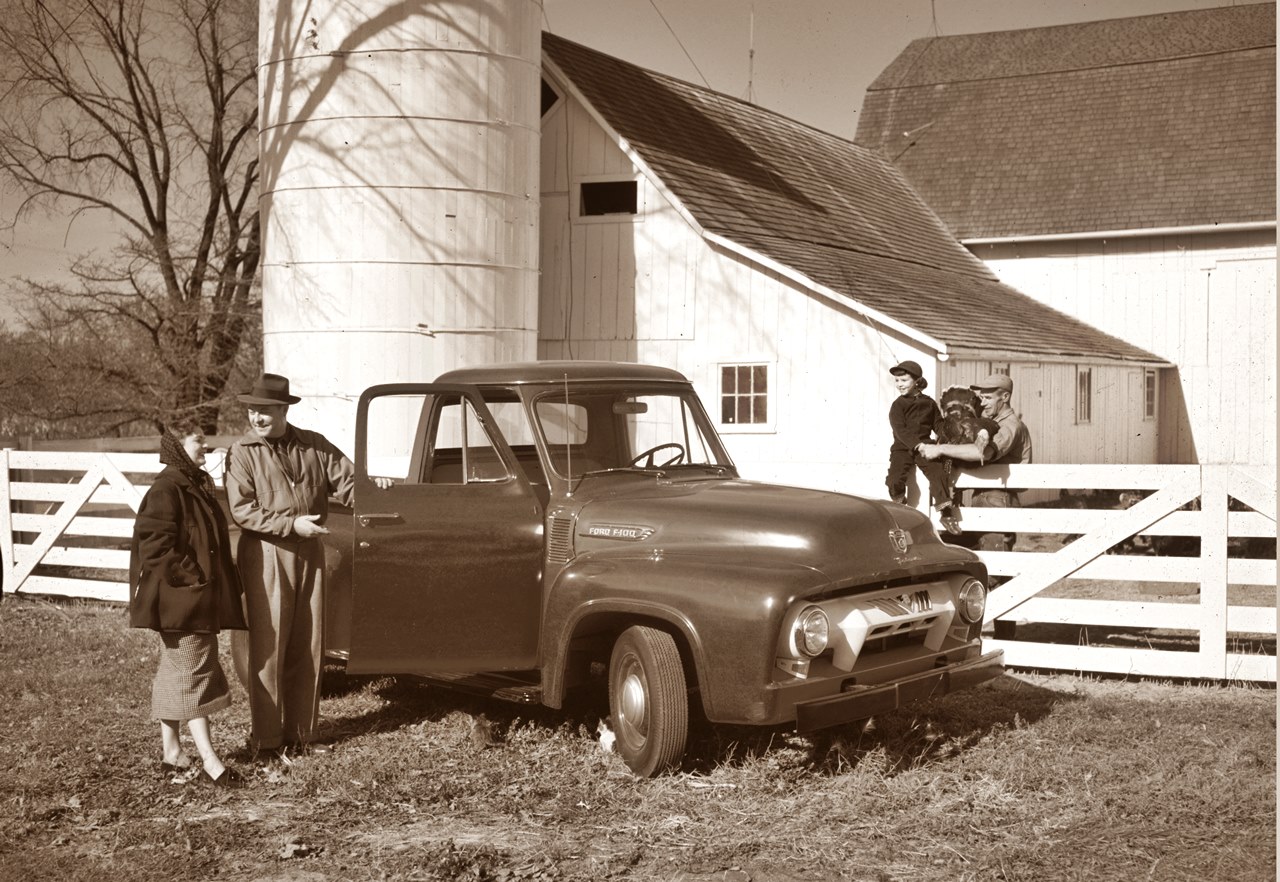 Changing the truck role
Throughout this period, Ford trucks started looking less utilitarian, sporting features like 2-tone paint, automatic transmissions, and improved heater and radio offerings. New standard features debuted with the 1953 F-100, including armrests, dome lights and sun visors. Lower and with a wider cab, the new truck featured integrated front fenders and a more aerodynamic design.
45 years later, in the ASEAN region, the same thing would happen as Ford introduced the Ranger as its idea of the 'Asian Car'. It came with a stylish look that was rugged, and had the features and convenience of a passenger car. In Malaysia, the timing was just right as local regulations had changed to permit use of trucks as private vehicles rather than only for commercial use.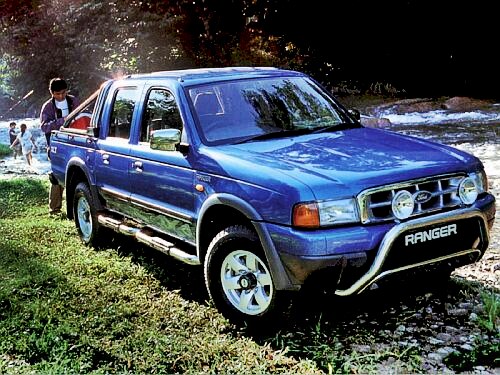 Built Ford Tough
In 1961 – 44 years after the Model TT – Ford introduced its fourth-generation F-Series. It continued to have innovations that kept it a market leader, eg the revolutionary twin I-beam front suspension which debuted in 1965. An upscale Ranger package appeared in 1967 and advertisements emphasized improved comfort, value and durability, as Ford trucks now offered power steering and brakes, and a lower chassis profile.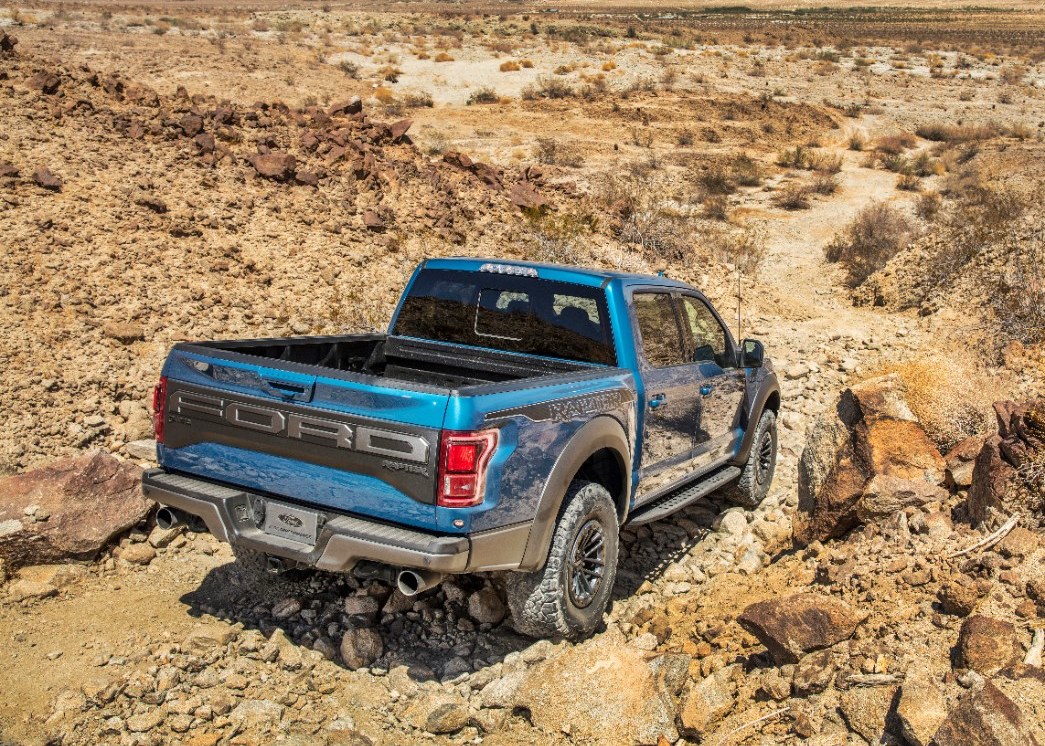 By 1977, the F-Series trucks were clear market leaders and sometime that year, a copywriter for a Ford truck magazine is said to have written three simple words that would come to define the brand:  Built Ford Tough. It is more than a slogan – it's a brand promise to owners and the mantra for Ford's entire truck team.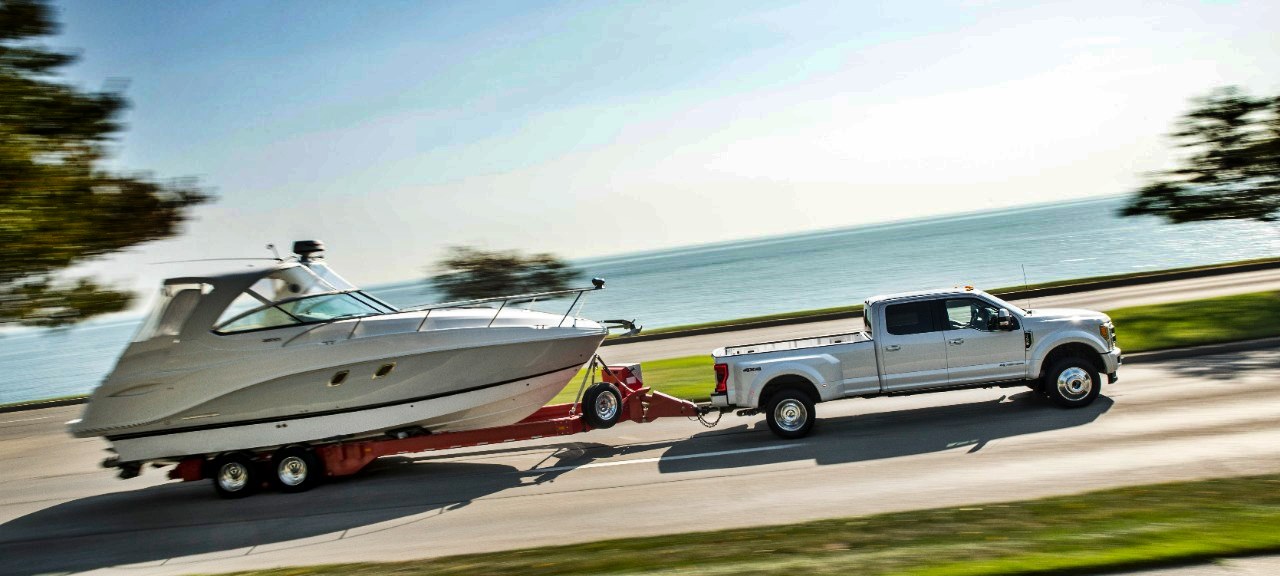 Developing truck culture
In the years that followed, truck culture became very much part of American life. Trucks had become universal family vehicles; in addition to being only work trucks during the week, people also used them for weekend getaways. Ford trucks thus made American lifestyle more active and in 2022, the same thing is happening in Malaysia with Sime Darby Auto ConneXion's 'Ford Ranger Getaways'.
While the F-Series has been dominant in North America, Ford has also used its truck expertise with the Ranger in other parts of the world. Versatile and efficient, the Ranger has built a reputation for being tough and capable, leading it to thrive in diverse markets around the world.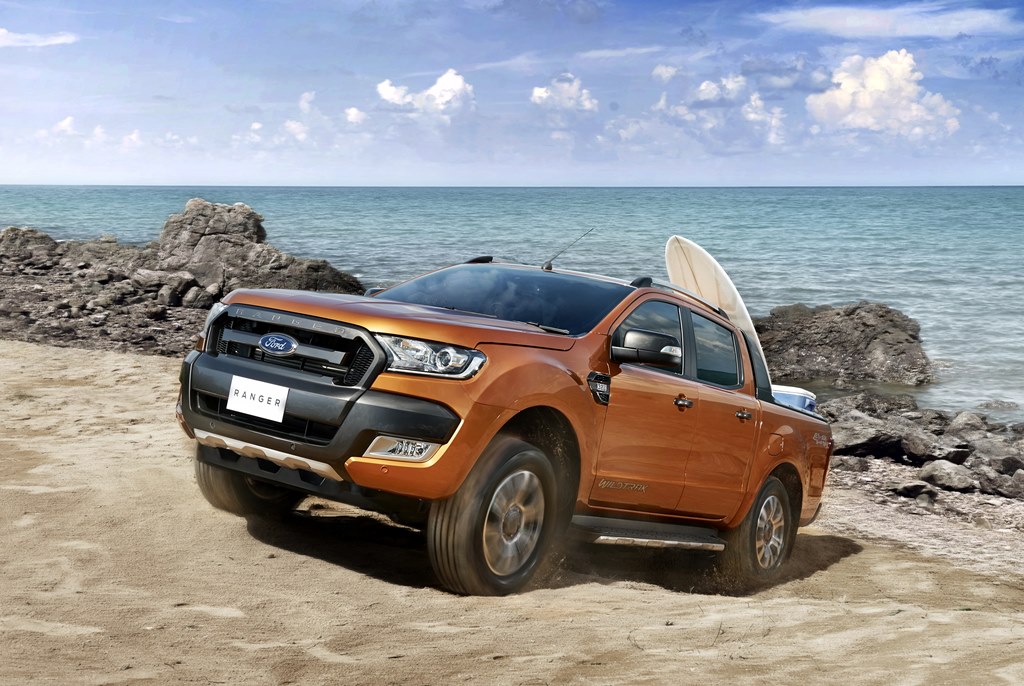 Raptor – the performance truck
And while performance for a truck usually refers to the loads it can carry, Ford also added a new dimension to truck performance in the way that enthusiasts understand it. With the assistance of Ford Performance, the company's high-performance division, the Raptor was created to enter the specialty truck segment. Inspired by desert racing and designed specifically to meet the needs of off-road truck enthusiasts, the Raptor was the first off-road trophy truck from a major manufacturer.
Developed by Ford Performance, the F-150 Raptor set the bar high for off-road performance. The same formula was applied to the Ranger to also create a Raptor variant that has become the ultimate truck, with no rivals.
To know more about Ford trucks available in Malaysia, especially the next-generation Ranger coming soon, visit www.sdacford.com.my. If you sign up here, you can get an exclusive invitation to a debut event at a city near you as well as receive regular updates to keep you informed.
Next Generation Ranger Set To Debut At The End of This Month!