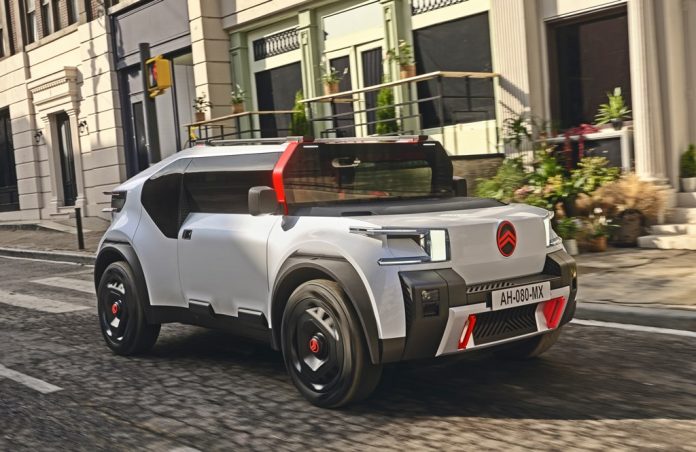 French concept cars have often been taken to extremes in trying to be avant garde, generating controversy but also spurring discussion. The latest one presented by Citroen yesterday certainly is as radical as they come, with polarizing views on whether it is an intelligent design or something outrageous as usual.
The Citroen oli concept is a vehicle intended to have multiple roles in mobility, with a major effort to make it affordable and simple. The carmaker feels that the industry is stuck with offering heavier, more complex and expensive zero emission vehicles and wants to buck that trend.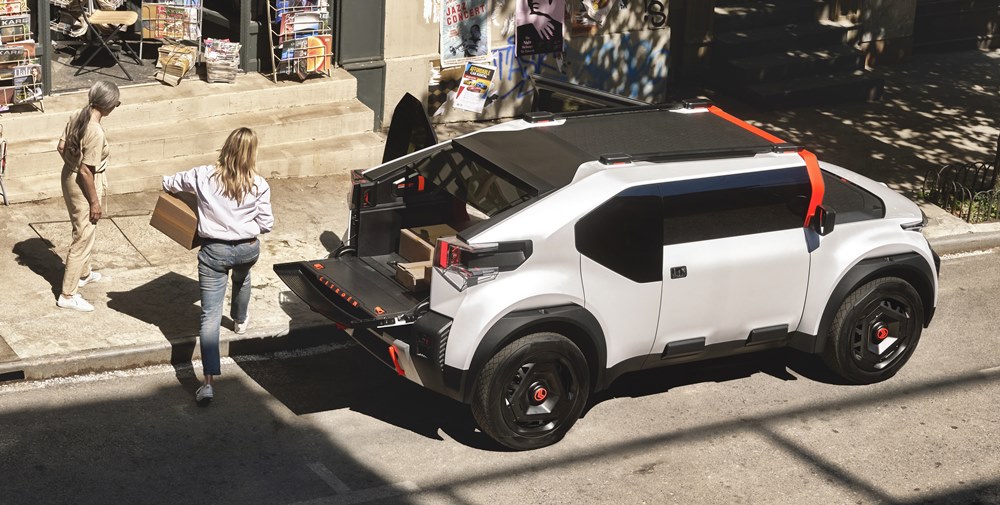 "Citroen believes electrification should not mean 'extortion' and being eco-conscious should not be punitive by restricting our mobility or making vehicles less rewarding to live with," said Citroen CEO, Vincent Cobee. "We need to reverse the trends by making them lighter and less expensive and find inventive ways to maximize usage and refurbish for subsequent owners. Otherwise, families won't be able to afford the freedom of mobility when all-electric vehicles become the only option available to them. oli is a powerful demonstration of how Citroen is confronting these conflicts head-on and with optimism.
The quirky and uncomplicated Ami was a significant move in that direction, and is therefore the basis for the oli – which is not intended to become a production model.
It has a footprint similar to a compact SUV at 4.20 metres long and 1.90 metres wide. On this goes a body design with variable functionality – – family limousine, urban explorer, adventure vehicle, workmate. It can be an extension to the family home as it is a mobile power generator as well.
The flat bonnet, roof and rear 'pick-up bed' panels were chosen to meet the objectives for low weight, high strength and maximum durability. Made from recycled corrugated cardboard formed into a honeycomb sandwich structure between fiberglass reinforcing panels, they have been co-created with partner BASF.
They are coated in Elastoflex Polyurethane resin covered in a protective layer of tough, textured Elastocoat (often used on parking decks or loading ramps), and covered with innovative, waterborne BASF R-M Agilis paint.
The panels are very rigid, light and strong – so strong that an adult can stand on them – and at 6 kgs, weight is reduced by 50% when compared to an equivalent steel roof construction. Thus they can function in many different ways -from using the roof as a ladder to a platform to mount a tent, usefulness comes without added weight or cost of exotic materials.

Horizontal and vertical design elements
"All of the key design elements on oli are perfectly horizontal or vertical, which is something we want to explore," said Citroen's Head of Design, Pierre Leclercq. "The usual approach would be to go for dynamic lines and other vehicle makers wouldn't dare to do what we have done – but we are looking for honesty and efficiency in the form language."
The windscreen is vertical because it's the shortest distance between top and bottom and uses the smallest amount of glass. As well as reducing weight and complexity, the smaller screen is less expensive to produce or replace and lessens the exposure of occupants to the effects of the sun.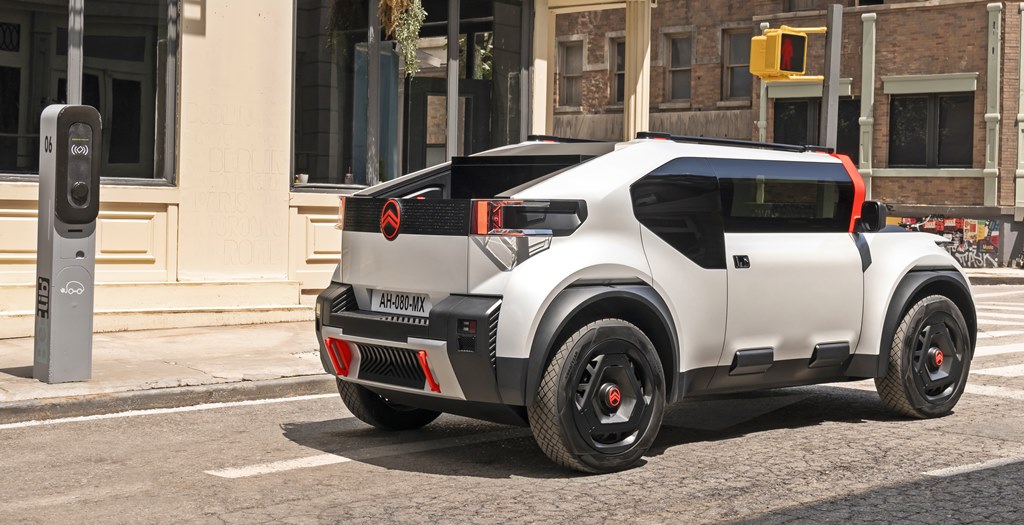 "You could argue a vertical screen is less aerodynamic, but we don't expect people to drive this kind of vehicle at 200 km/h! We see it being most useful in urban and suburban areas where people reduce speed and are aware of the environmental and safety aspects of everyday mobility. That is why we have limited oli's top speed to a maximum of 110 km/h," he added.
The contrast between horizontal and vertical is evident in the rationally thought-through side panels and glass. The front doors follow the example set by Ami and are identical on each side, though mounted differently. They are lighter, yet still strong, and much easier to make and assemble.
Reducing complexity and simplifying construction saves 20% in weight per door compared to a typical family hatchback. Half the number of components is required, and around 7 kgs per door is saved by the removal of the loudspeaker, soundproofing material and electrical wiring.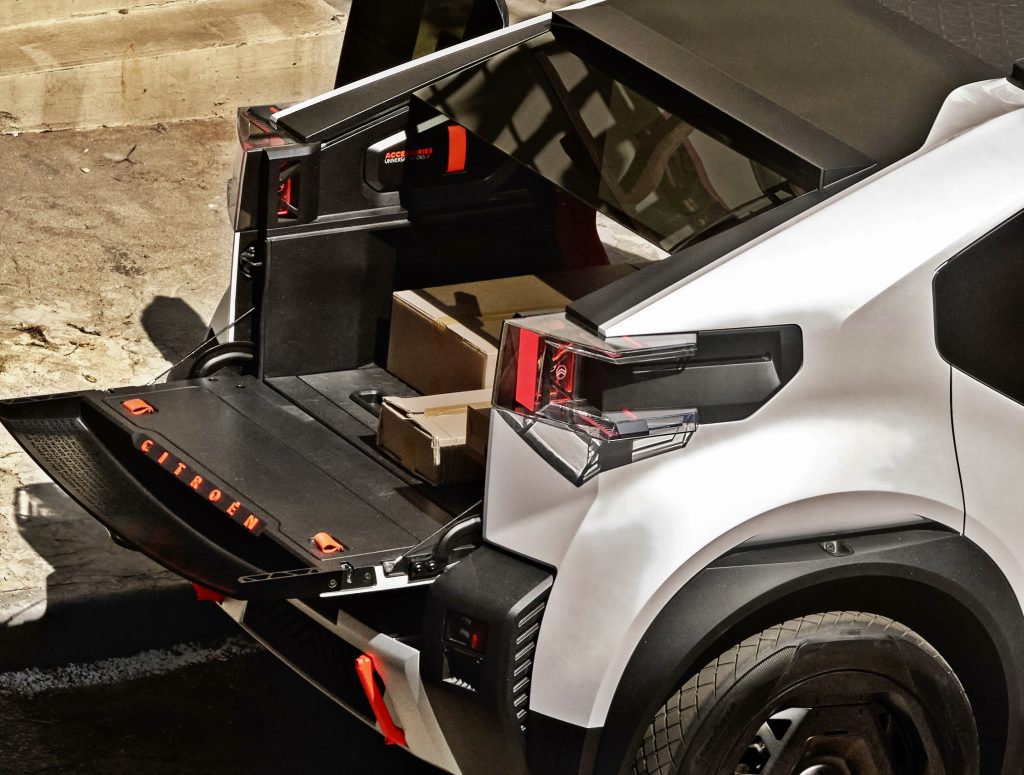 Large, horizontal windows are tilted slightly towards the ground to help to reduce the effects of the sun, and manual, easy-to-operate 'flip up' pantograph opening sections, provide fresh air ventilation. It's a simple idea which old cars used but which was lost in the era of air-conditioning.
The narrower rear doors are hinged at the rear of the vehicle and use vertical glass to give rear passengers more light and visibility. The change in form between the front and rear doors also gave an opportunity to add a passive air intake providing ventilation for rear seat passengers.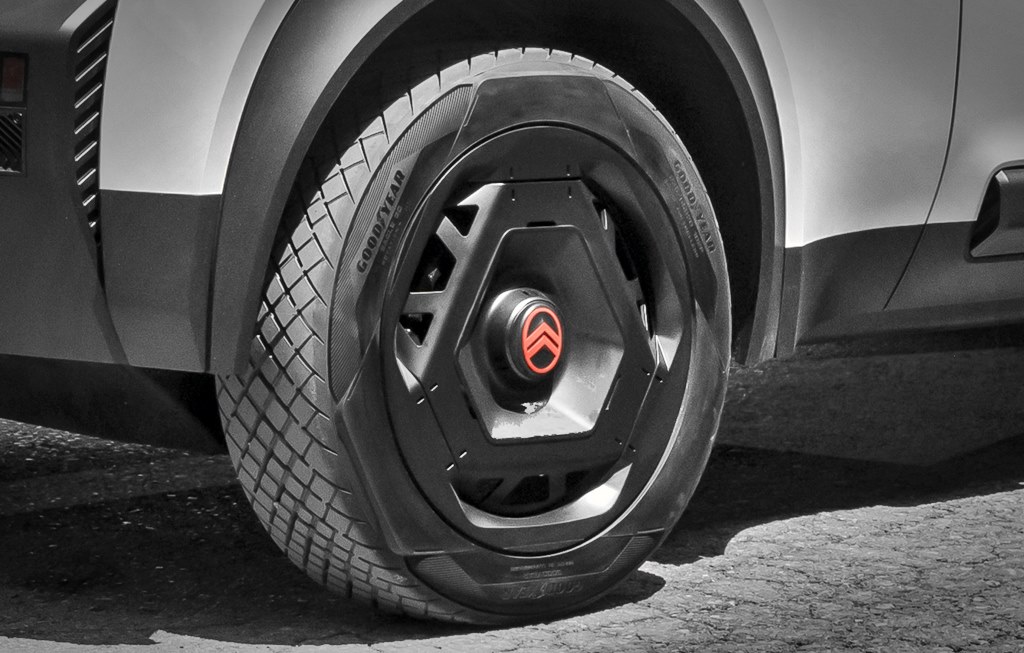 Light but still tough
Weight-saving is not done with sacrifice to protection for the occupants. The oli has toughness with partner Plastic Omnium's 'mono material' approach to facilitate easy recycling with strong but light side protection. Each wheel arch is capped with an identical, strong recycled plastic protector with a horizontal top, echoing the contrast theme used for the windows and lighting modules.
Vehicle designers may package an interior intelligently for maximum space efficiency. But with bigger screens, taller armrests, swooping panels, plusher seats and so on, materials, weight, and cost also increase.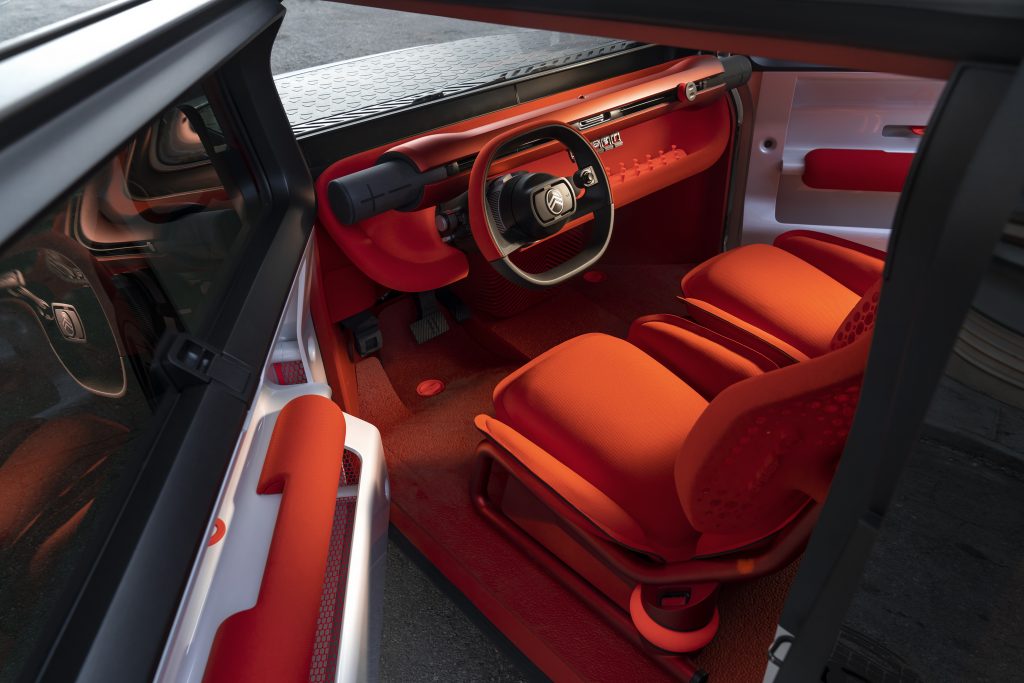 Maximum space and light within
"We decided to create as much space and light as we could inside oli with as little infrastructure as possible, and to maximize the use of sustainable materials," said Leclercq. "It's not as easy as you think because you need to make a cabin comfortable, safe and strong, and there are certain pieces of technology customers expect. We took inspiration from other forms of space efficient product design, where minimal is better – like a smartphone or hi-fi system. After all, how many buttons, dials, and screens do you really need?"
Instead of a full dashboard with multiple screens and hidden computers, the oli features a single symmetrical beam running across the width of the vehicle from which hangs the steering column and wheel on one side, a smart phone dock, and five clearly identified toggle switches for the air conditioning system in the centre.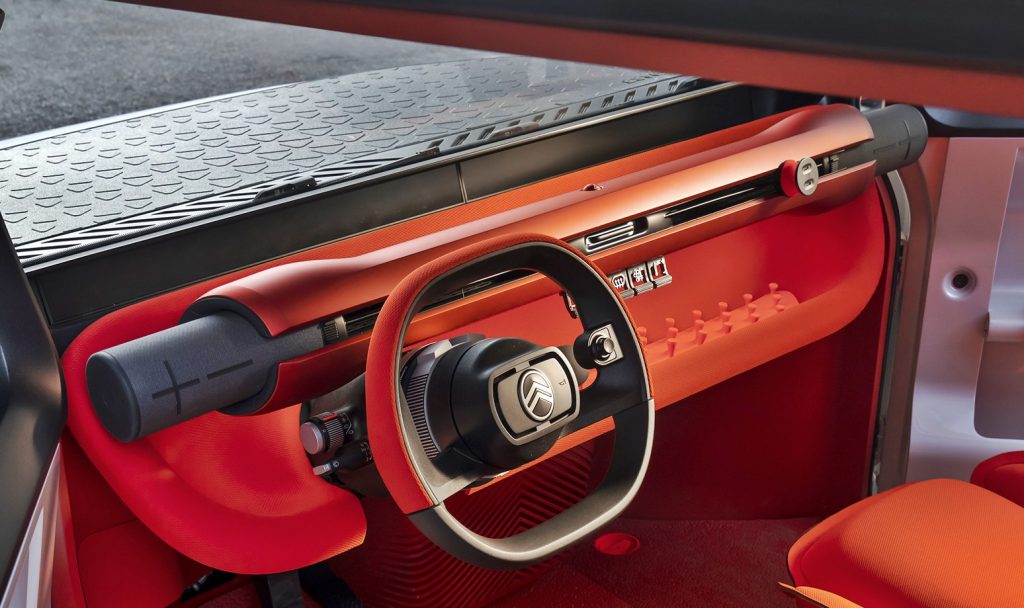 And instead of bulky automotive armchairs to block out the light and fill the cabin, the oli's space-efficient front seats use 80% less parts than the seats in an equivalent SUV. The bright orange front seats are made up of strong tubular frames onto which are mounted a comfortable base cushion covered in textile made from 100% recycled polyester which is 100% recyclable.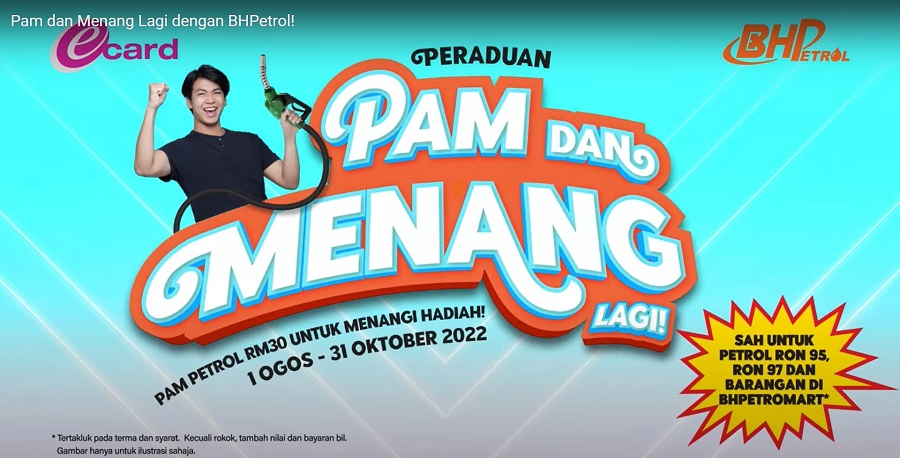 Basic powertrain package
Unlike the usual vehicle descriptions that highlight powertrain technology as well, Citroen doesn't talk much about the powertrain. It is presumably a basic one that is low-cost. The battery pack has 40 kWh energy capacity and can provide about 400 kms of range.
That's probably all an EV buyer would really want to know, especially if the vehicle is intended for urban use. Things like motor output and maximum speed would be irrelevant to the purchase decision. And as far as acceleration is concerned, electric motors already give a lot of zip with maximum torque available from standstill.
The oli can also be a mobile power source, providing electricity on camping trips or in areas where power has been cut. It has a power socket output of 3.6 kW (the equivalent of a 230V/16A domestic socket), which can theoretically provide power to a 3000W electric device for around 12 hours.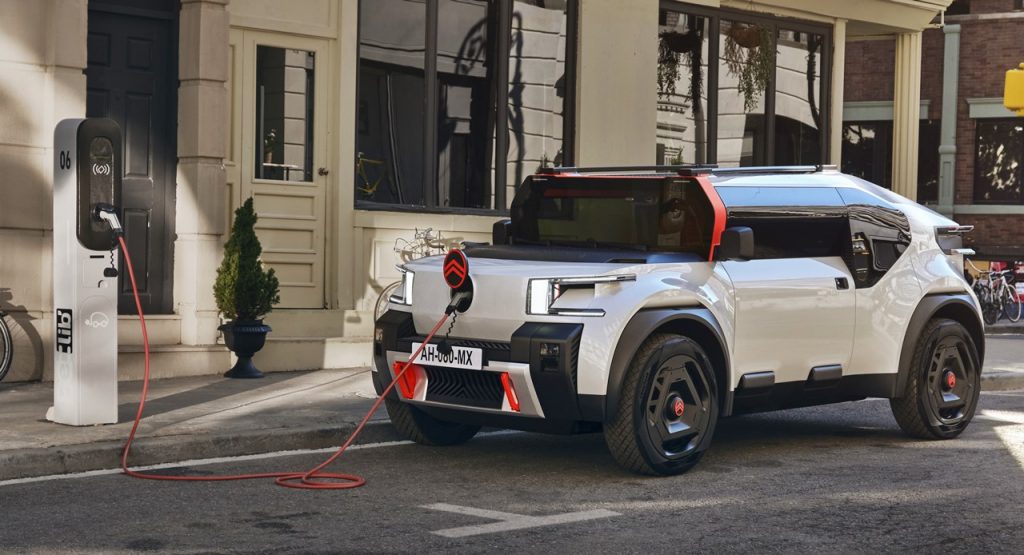 "The automotive industry is not immune from the revolutions challenging every other industry as we face up to the issues created by our abundance of consumption, and Citroen is walking the talk to prove there are unconventional ways of changing that aren't boring or punitive. Ami is a great example of that, and we're proud of its success as a non-conformist mobility reality for today," noted the company's CEO.
"With its clever thinking and messages of purity and doing the right thing, Citroen oli – our 'lab on wheels'- shows how we can inspire future families. oli is striking and unconventional – but we're Citroen, and we understand you don't get noticed for making a bland statement," he said.