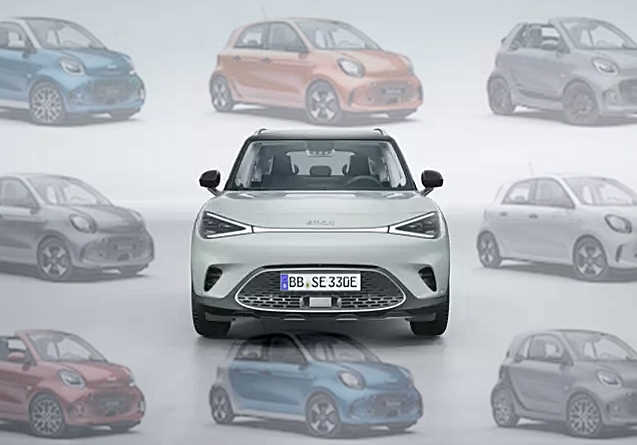 The smart brand is among the younger automotive brands in the world, with its original concept of a compact city car having been conceived in the early 1990s. And it wasn't just a basic car with compact dimensions; the brainchild of Nicolas Hayek, the man who created the Swatch watch, it was to be cheap, trendy and practical for almost anyone – like the watches.
Hayek believed there was a market for such a car, especially with the congestion in cities. But he also realised that he knew a lot about making watches… but little about making cars. So he knocked on the doors of Renault and VW, but they were not interested. Little did he know then that Mercedes-Benz had noticed his idea in 1993 and it matched their idea of a city car which they had been exploring for many years.
The German automaker established Micro Compact Car AG in Switzerland in April 1994 to make the car, and Hayek was invited to participate with a 49% stake. Though the media initially called it the 'Swatch car', a decision was made to create a new brand called smart (small 's'), the name being created by combining Swatch, Mercedes and art.
Things moved very quickly because in that same year, plans were already being made for the production of the car. A site in France was selected (and later nicknamed 'smartville') and further development of the model saw a concept study being displayed at the 1995 Frankfurt Motor Show.
Positive start in 1998
Production started in July 1998 and the first smart cars were delivered to customers in October. During the last quarter of 1998, 20,000 units were sold, an impressive start for the young company. By then, Daimler-Benz AG also decided to have full ownership of the company, and in 2002, the company's name was changed to smart gmbh to be more readily identifiable with the brand.
With the new name, the model range expanded quickly to offer more variety for the youthful target market. Even the approach to selling smart cars was different from traditional retail concepts used by the rest of the car industry (certainly far different from selling a Mercedes-Benz!). smart was the first car company to open a dealership on the internet and its showroom concept (called smart Centres) – with cars stacked on top of each other in glass towers – was designed by an Italian specialist.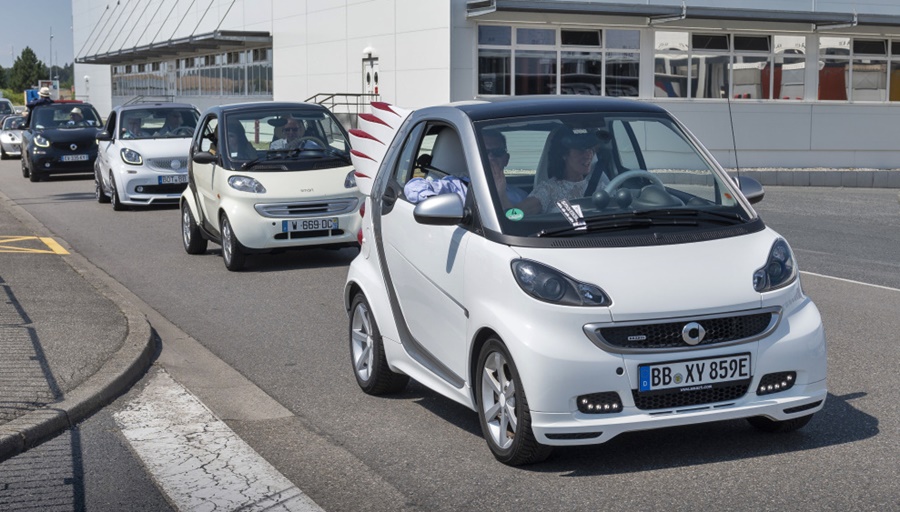 During the early years of its existence in the European and American markets, demand was high. In the US especially, high fuel prices back then made the economical smart car a practical choice. But as SUVs became the popular choice, smart began to see decline. Furthermore, though the car was small, it was not cheap to make and profit margins were also small. That's one of the reasons why Henry Ford II disliked small cars: he said he would have to sell millions to make the same sort of money that he did with Ford's traditional large models.
Geely partners Mercedes-Benz
Even for a large manufacturer like Mercedes-Benz, supporting smart was seen as being costly and so a new business direction was adopted. This saw a switch to offering only electric vehicles (EVs) in 2019 and at the same time, Daimler AG (then the parent company of Mercedes-Benz) formed a new joint venture with the Zhejiang Geely Holding Group to operate the smart brand.
Geely was already making much progress in EVs with its own R&D capabilities and having the smart brand, with its association with Mercedes-Benz, would be an asset. For the German carmaker, it also allowed an easier way to sell smart cars in China, which is the world's largest car market.
And so the smart brand gained a 'second wind' which would see a new generation of smart cars built in China. The new generation would be designed by Mercedes-Benz with engineering from Geely's global resources. As before when it pioneered innovation in urban mobility, the new smart company became the world's first carmaker to switch its entire model range to electric power only.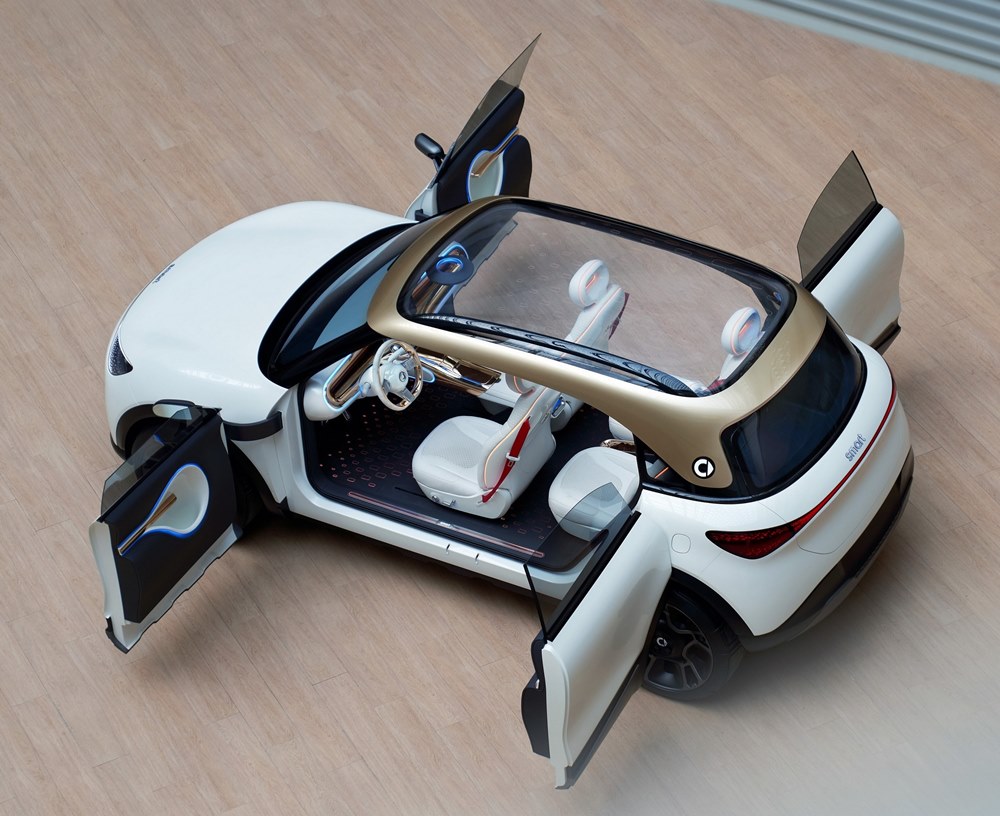 Concept #1
Despite the global pandemic which impacted business around the world, there was rapid progress at smart. By September 2021, the Concept #1 ('hashtag 1') was presented at the IAA MOBILITY 2021 event in Munich, Germany. It was a SUV, a starting model that will eventually expand to include other types in the range.
The Concept #1, painted glossy white, had a design language that would evolve for the new generation of New Energy Vehicles (NEVs). "The new sporty Concept #1 is a redefinition of the smart brand in a very cool grown-up way," said Gorden Wagener, Chief Design Officer Daimler Group. "We have created a completely new design DNA that has the potential to establish smart as the leading design brand."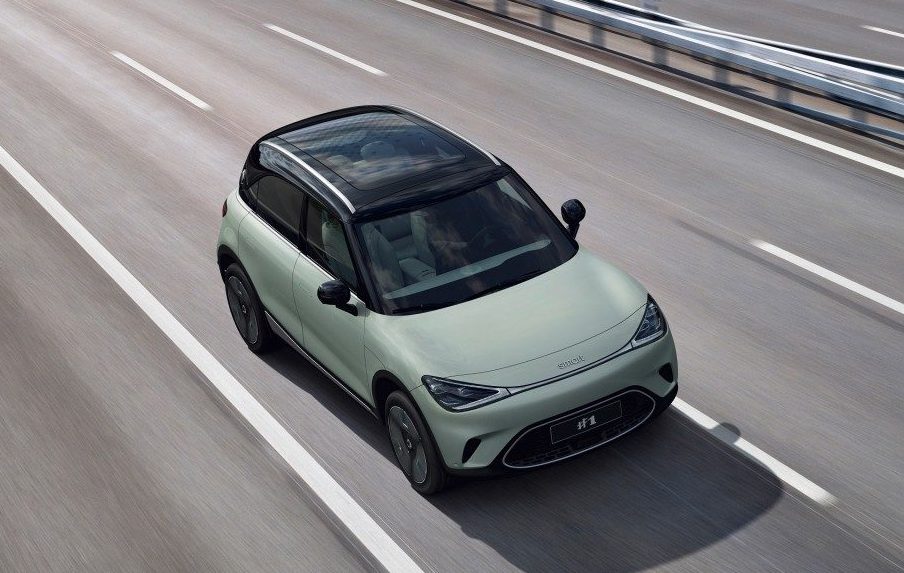 The Concept #1 was pretty much what the production model (pictured above), known simply as smart #1, would look like. Its world premiere took place in April 2022 in Berlin, with bookings being accepted in China right away. In the first 24 hours of opening for bookings, 10,000 people signed up for a smart #1, an impressive response.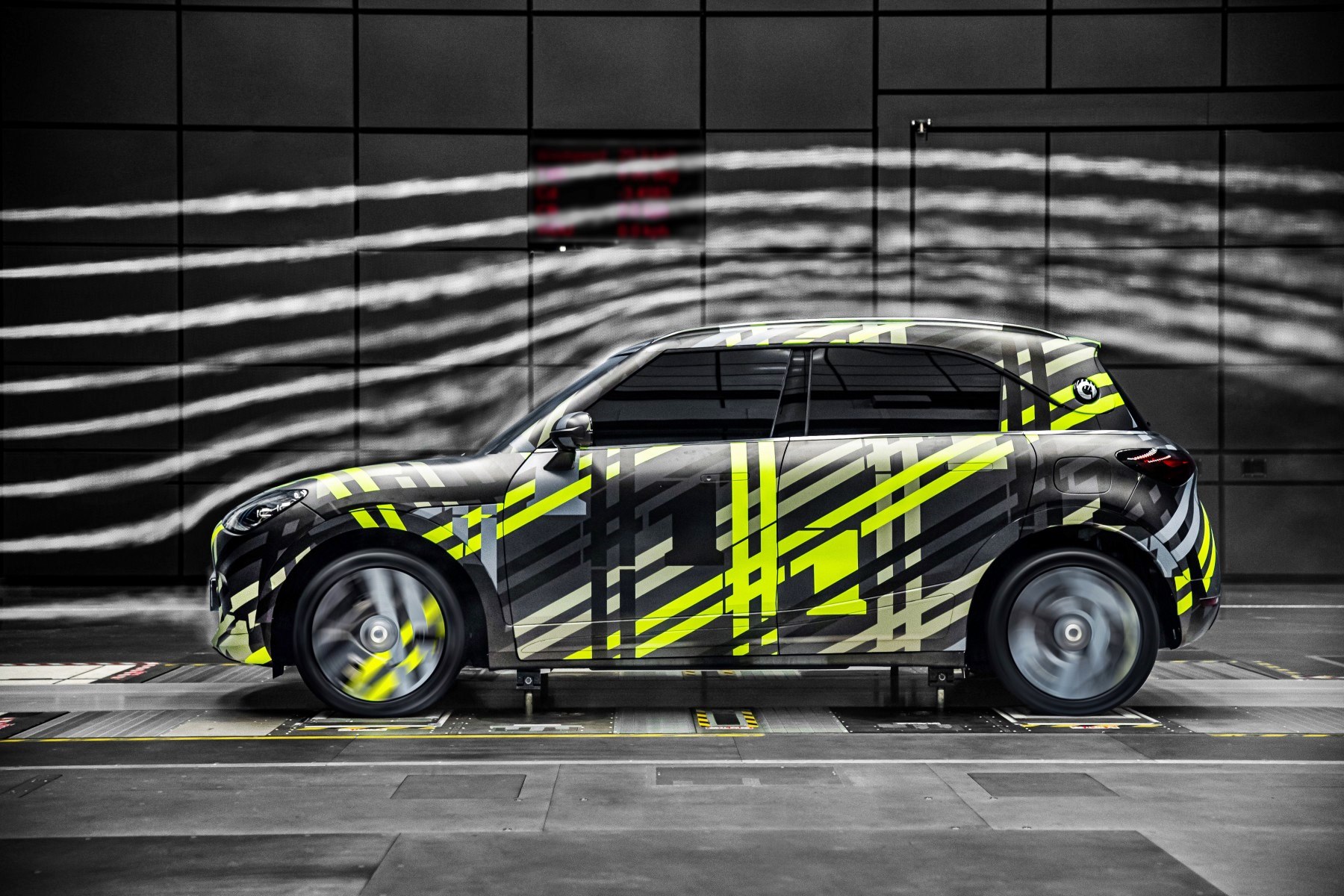 In the months that followed, all regulatory approvals were obtained and of importance to consumers, the EuroNCAP rating was a full 5 stars. In all categories of the assessment (which included crash tests, the smart #1 scored top marks. In fact, the scores for Adult Protection and Child Protection were as high as 96% and 89%, respectively – far exceeding the industry average.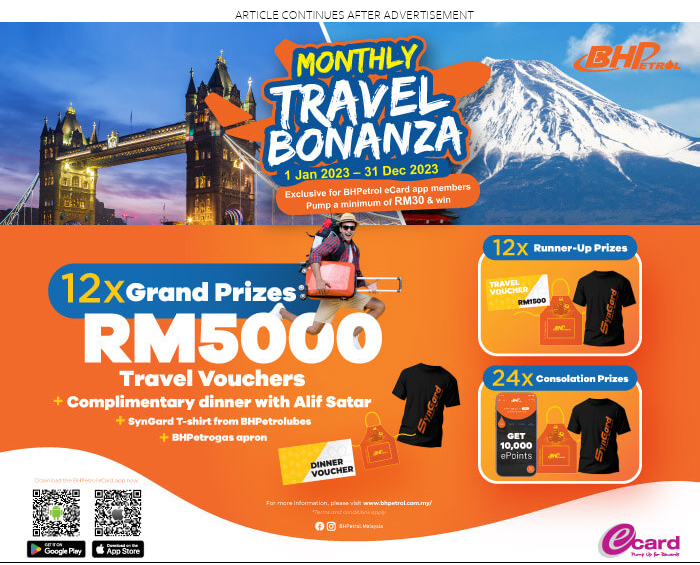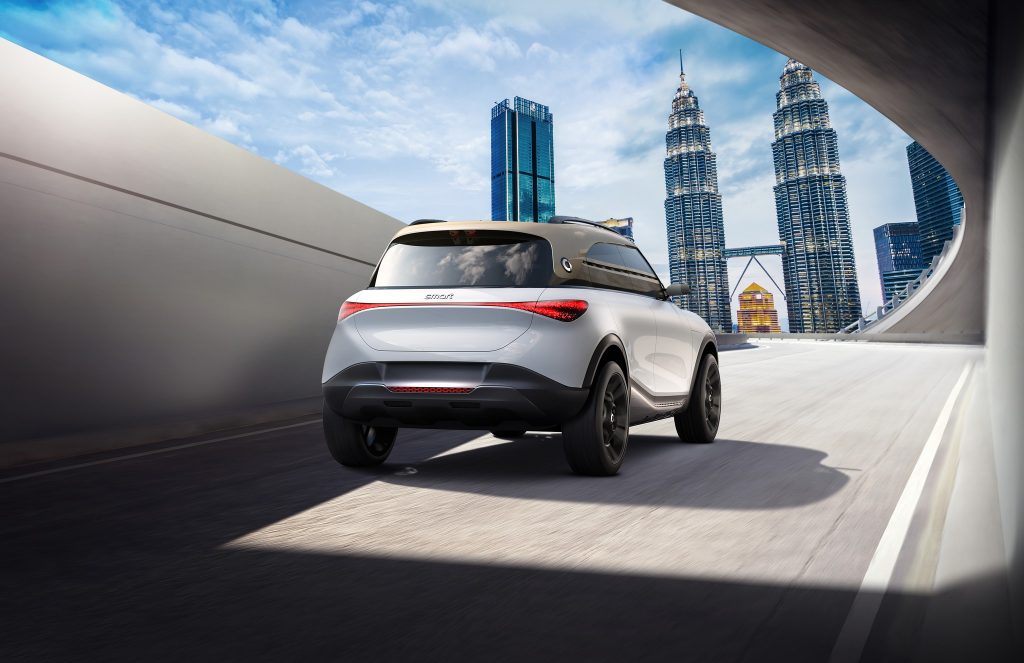 Coming to Malaysia
Malaysia will also be one of the markets where the smart #1 will be sold, with its launch to take place this year. Planning has already been underway since Proton signed a distributorship agreement with smart last year. However, while Proton is developing its own EV models, the smart business will be handled by its NEV subsidiary, PRO-NET. This will allow complete focus on all aspects of the smart business and we're told that even the approach being taken will be different, with a separate network for sales and aftersales.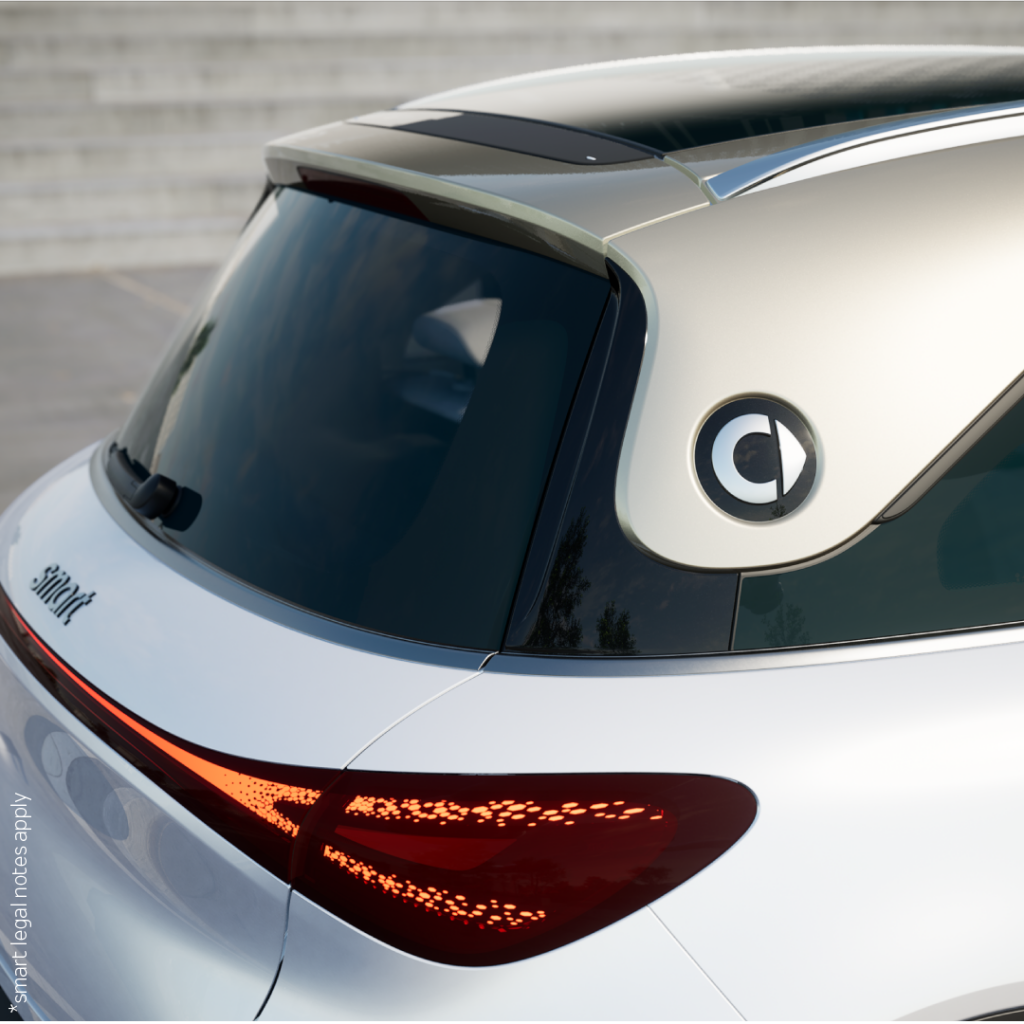 In this context, the PRO-NET team has been hard at work to prepare for marketing activities as well as the vital aftersales support. This includes contributing to the charging infrastructure and PRO-NET is collaborating with Gentari to set up 20 DC fast-charging points this year. It understands that in order to give people confidence to own an EV, availability of charging points is a crucial factor as it relates to range. The company will also offer home-charging solutions to customers as well as other connected services related to charging such as the smart App.