Goodyear Malaysia has introduced its newest exciting promotion delivering up to RM200 Touch 'n Go eWallet credit with the purchase of four units of Assurance ComfortTred tyres. In addition to thanking consumers for prioritising a safe driving experience without sacrificing performance, this promotion is a part of the company's efforts to offer Malaysians top-quality, cosy, and quiet tyres.
Customers can purchase Goodyear Assurance ComfortTred tyres from any participating Goodyear retailers or from the official Lazada and Shopee stores for Goodyear Malaysia. The promotion is valid from now through June 30, 2023.
The managing director of Goodyear Malaysia, Alex Ng, stated, "At Goodyear, we are dedicated to giving our clients the greatest tyre products. We recognise the value of having a safe, peaceful, and comfortable driving experience, and we want to make it simpler for Malaysians to get their hands on our high-quality goods that feature cutting-edge tyre technology. This campaign is how we give back to our clients and guarantee their on-the-road security."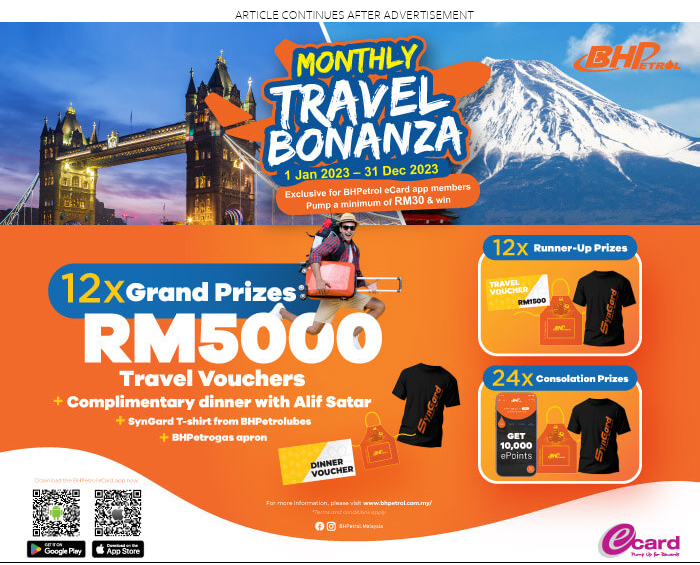 The Goodyear Assurance ComfortTred tyres, which will be on sale in November 2022, are intended to offer a smooth, quiet ride made possible by its AANX™ Technology, as well as maximum safety and performance. Customers now have access to even more benefits from their transactions thanks to the additional Touch 'n Go eWallet credit reward.
Additionally, customers can sign up for the Worry Free Assurance (WFA) Warranty when they buy tyres. This warranty provides a five-year warranty for any manufacturing defects of the purchased tyres as well as a one-year road hazard warranty to protect customers from damage caused by road hazards.
Customers can follow these simple steps to participate in the limited-time promotion: