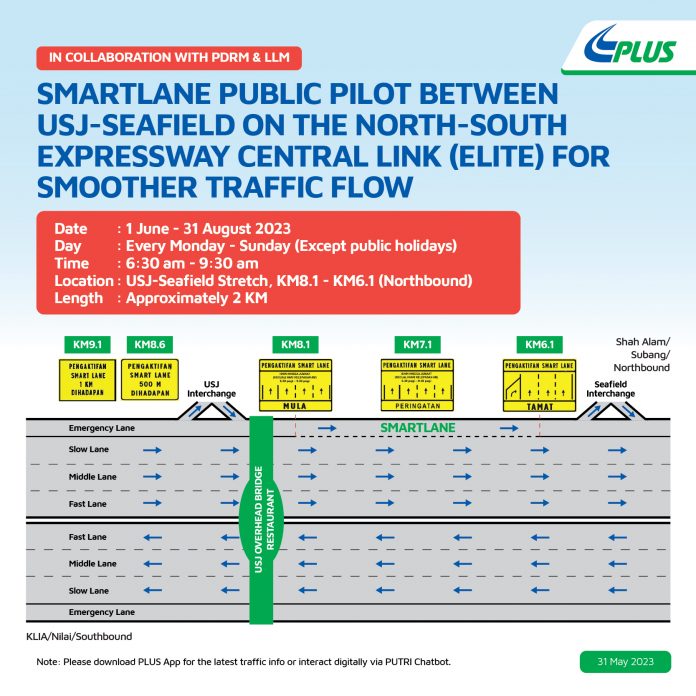 To smoothen the movement of traffic on the USJ-Seafield route, especially during peak hours on the Central Link North-South Expressway(ELITE), PLUS Malaysia Berhad (PLUS) will hold a public pilot test of 'SmartLane' on the route involved starting tomorrow – June 1, 2023.
The test will be carried out in collaboration with the Malaysian Highway Authority (LLM), the Royal Malaysian Police (PDRM) and the Road Transport Department (JPJ).
It aims to optimize the use of all routes and increase lane capacity to reduce traffic congestion on critical highway routes.
The public pilot test of this 'SmartLane' route will be carried out on the USJ to Seafield route between KM8.1 to KM6.1 (Northbound) on the ELITE highway from 6:30 am to 9:30 am every Monday to Sunday (except public holidays) from June 1 until August 31, 2023.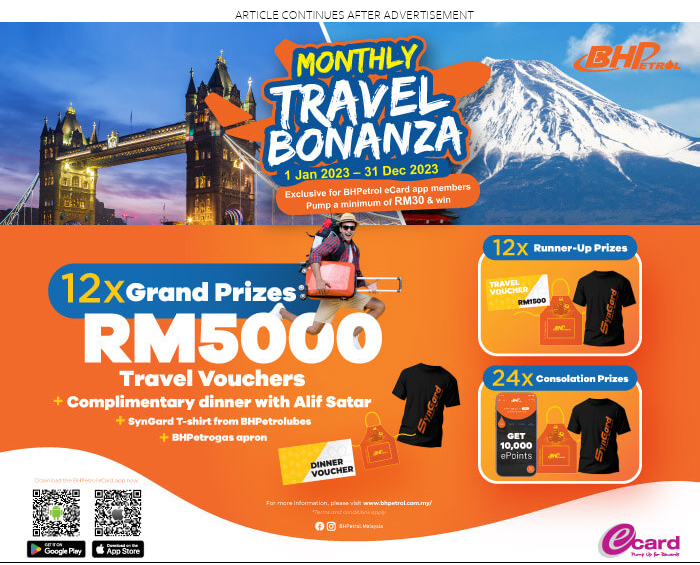 During that period, the far left-most lane will be opened as an additional lane to increase the capacity of the existing lanes and help smooth traffic during the morning rush hour.
Based on PLUS studies and records, traffic collisions and slightly uphill road conditions cause increased traffic and a slight slowdown on the route. Therefore, the proactive measure of PLUS is to carry out a public pilot test of the 'SmartLane' route in the area involved that will reduce the traffic congestion faced by the public during peak hours every morning on the ELITE Expressway.
PLUS has also made various preparations to implement this initiative with monitoring by members of the Police, JPJ and the PLUSRonda team as well as installing traffic signs and providing additional tow trucks at the location in the event of an emergency.
In the meantime, highway users can identify the use of this 'SmartLane' route through the 'SmartLane' route signs and traffic controllers stationed at the location involved or refer to the PLUS social media pages on PLUSTrafik's Facebook and Twitter.
Additionally, when travelling through the designated area, highway users are urged to abide by all traffic signs and directions provided by PLUS from time to time.