A new GT2 variation aims to achieve the same for the racing community that the mid-engined MC20 did for supercar enthusiasts. The MC20-based vehicle, simply known as the Maserati GT2, is intended to compete head-to-head with other GT2 racing vehicles from brands like Porsche, Audi, and Lamborghini.
Prior to a full assault on the championship the next season, the GT2 will compete in the last rounds of the 2023 Fanatec GT2 European Series.
The GT2 has some significant mechanical upgrades to make it competitive on the track, including a new six-speed sequential gearbox that replaces the eight-speed twin-clutch unit used in the street version of the MC20. As you may have guessed, this means that the GT2 is not legal for use on public roads.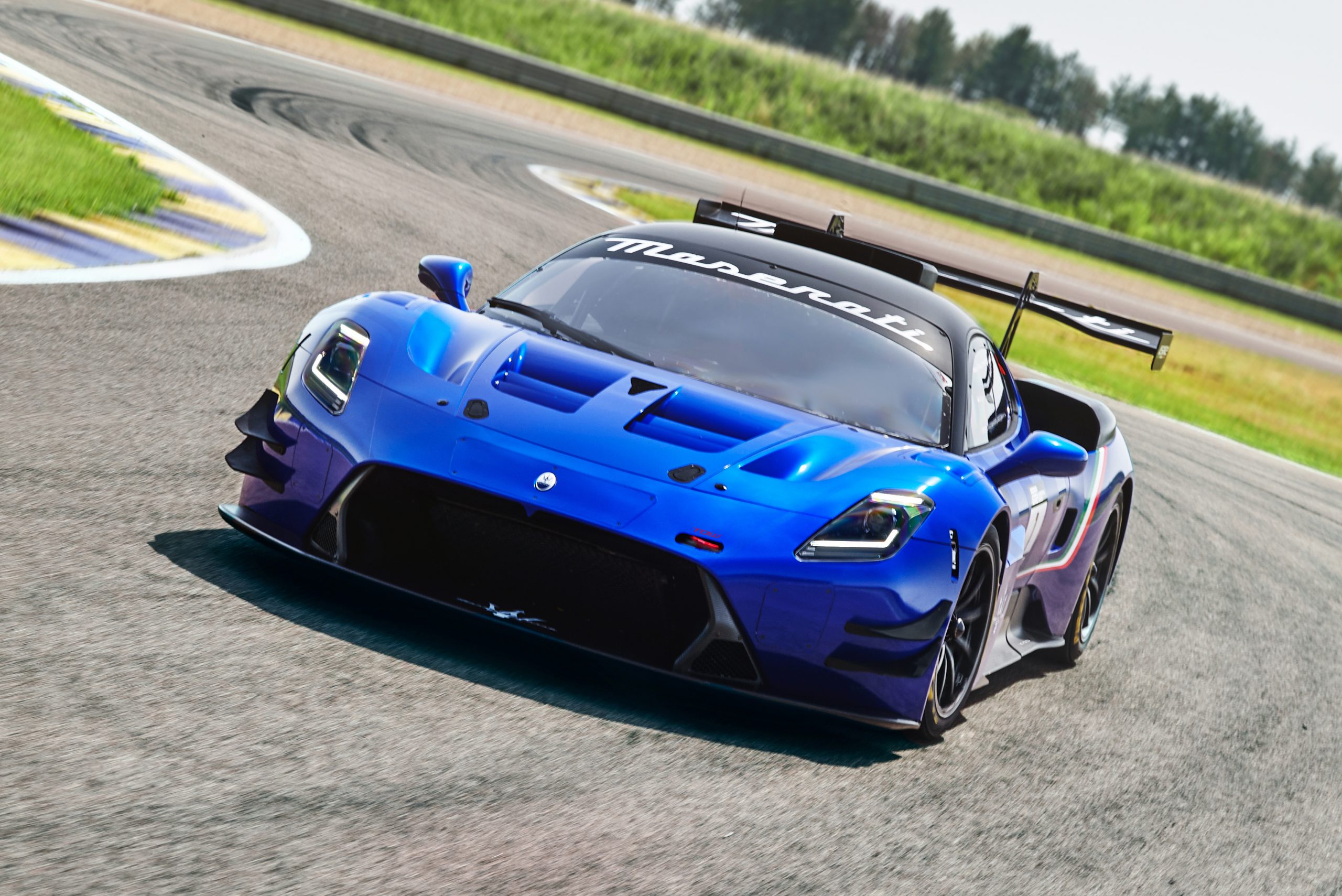 A race-spec limited-slip diff, forged 18-inch centre-lock wheels, slick (or wet) tyres, and manually adjustable two-way dampers are among more mechanical upgrades.
Additionally, there is also a new exhaust for Maserati's 3.0-litre V6. The twin-turbo Nettuno motor is rated at the same 621hp as it is in road tune, but there's a good chance it could be forced to run with less power depending on the judgements of the people in charge of the enigmatic balance-of-performance regulations that handicap cars deemed to be too quick in order to create closer races.
However, regardless of how much downforce the donor road vehicle produces, no GT2 car will be able to compete at the front of the field without a significant amount of aero support. Therefore, the GT2 receives canards, a splitter, saw-tooth front fender cuts, a massive rear wing and diffuser, as well as a completely flat underbody. A huge roof snorkel and wider rear fender air intakes were both added with the goal of improving cooling at sustained racing speeds. The also cabin receives air conditioning.
Thanks to the Enzo-based MC12, Maserati was the brand to beat in the middle of the previous century and the early years of this one.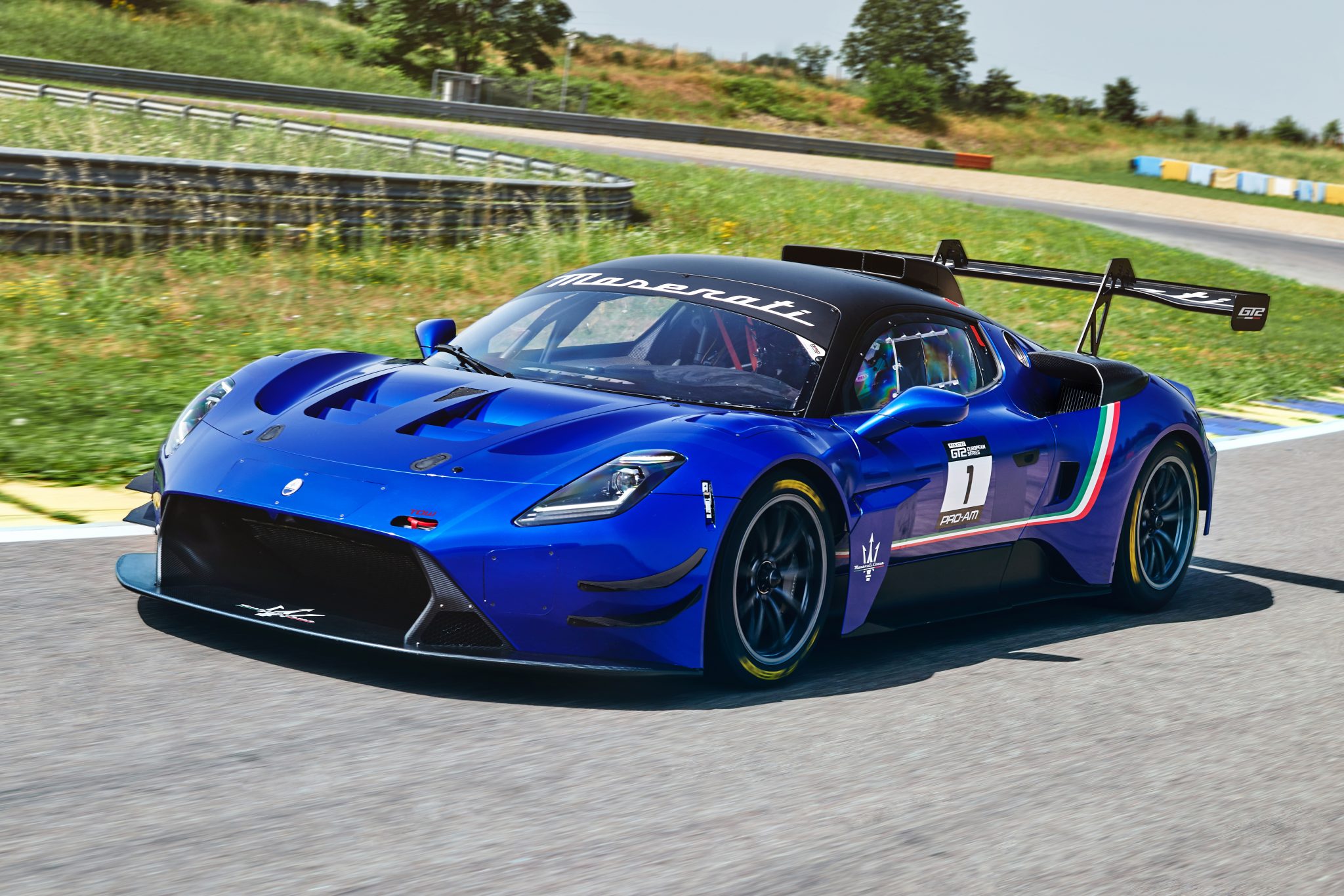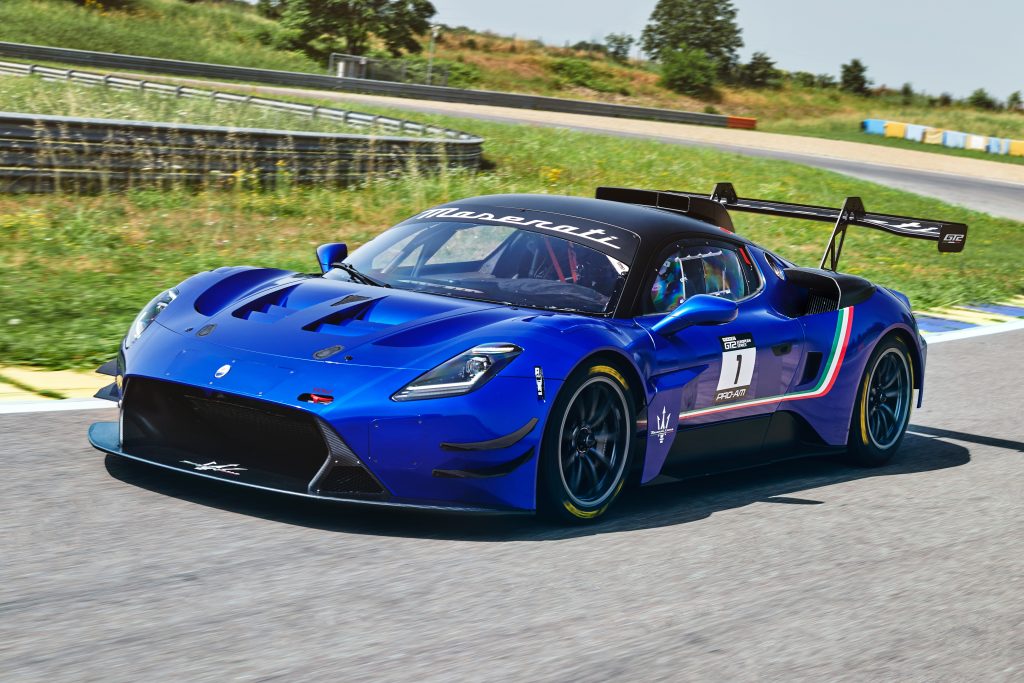 The Trident thus returns to the world of exciting GT competitions with this GT2, the result of a creative and design partnership between the Maserati Innovation Lab, the Centro Stile Maserati and the technological excellence of the Maserati dynamic simulator in hopes of regaining that title.