To spearhead its salvo at the ASEAN market, Chery has selected Malaysia as its regional hub for Right-Hand Drive (RHD) vehicles. This is a significant turning point for Malaysia's automotive industry, where a known Chinese OEM has a longstanding presence.
For its growth plans in Malaysia, the Chinese automaker has agreed to invest an initial capital of RM170 million.
According to Tengku Zafrul, it is anticipated that the ASEAN EV market would expand by approximately 33% annually, reaching US$2.7 billion (RM12.6 billion) by 2027. From the standpoint of the manufacturing sector, mass electrification in the automotive industry fits in well with our national ESG and net zero strategy. To that end, Malaysia's attempts to decarbonize its economy will be aided by the release of Chery's new electric vehicle (EV) models, which will also help expand the country's EV market.
Chery's pledge to invest an initial capital of RM170 million for their expansion here is also welcomed by MITI and its agencies. This would result in 4,000 high-paying, highly skilled positions for Malaysians over the course of the next five years.
For more than 20 years, Chery has consistently carried out its unique foreign market strategy as the first Chinese automaker to export whole vehicles, CKD kits, engines, as well as manufacturing technologies and equipment. With a research and development staff of over 7,000 individuals, including technical professionals who have previously worked for well-known automotive businesses, Chery has currently created five significant global R&D centres.
Chery has also constructed 1,500 global service locations and 10 significant plants abroad. Nearly 2.4 million of its clients are from overseas, contributing to global sales of nearly 11.3 million vehicles. Chery's numerous models have retained dominant positions in their respective niches, particularly in markets like Chile and Brazil, while it has become one of the fastest growing companies in the Middle East and Mexico.
With annual sales exceeding 450,000 vehicles, Chery had a gain of 68% in foreign markets in 2022 compared to the previous year. This not only broke a record but also highlighted Chery's 20th year in a row leading China's exports of passenger cars. Chery will continue to quicken the pace of its internationalisation in 2023, and OMODA 5 alone is expected to increase its footprint by more than 30 nations.
The introduction of the Tiggo 8 Pro and Omoda 5 models marks not only Chery's thorough entry into the Malaysian market but also an acceleration of Chery's international strategy.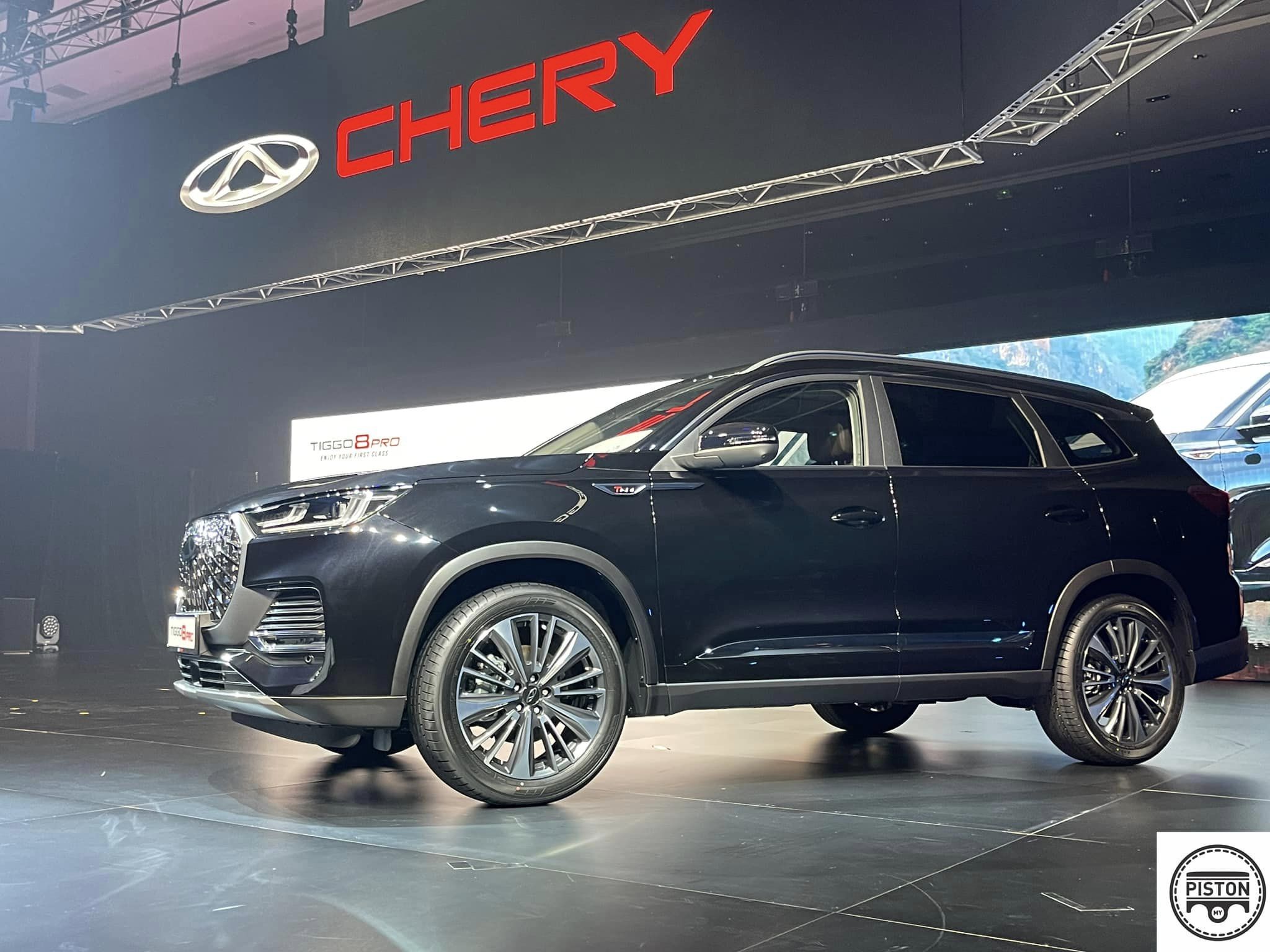 Malaysia is a strategic market that Chery regards highly due to its good geographic location and favourable economic environment. Chery will keep supplying Malaysian customers with additional flagship models and a larger selection of engine choices in the future. In 2024, the business intends to introduce products such the Omoda 5 EV and Tiggo 7 Pro in order to meet the varied needs of the local community and to propel the Malaysian automotive sector into a new stage of growth.
Omoda 5 (C) and Omoda 5 (H) prices were released by Chery Malaysia at RM108,800.00 and RM118,800.00, respectively. Also introduced was the Tiggo 8Pro and will be available at the price of RM159,800.
Additionally, Chery Malaysia presented its warranty plan, which covers the vehicle for seven years or 150,000 kilometres in addition to five years of free service (with alternate years of free labour). The engine has a 10-year or 1-million-kilometer warranty. However, this is only available to the first 3,000 customers. After that, it returns to seven years/150,000 km. However, add RM2,000 for an extended warranty plan if you really want the 10y/1m bundle.