Following the recent introduction of the new Mercedes GLC and GLC Coupe, the German carmaker today unveiled the AMG versions of those two SUVs. The 2024 Mercedes-AMG GLC43 and the 2025 GLC63 S E Performance are two of the GLC's most powerful variants to date.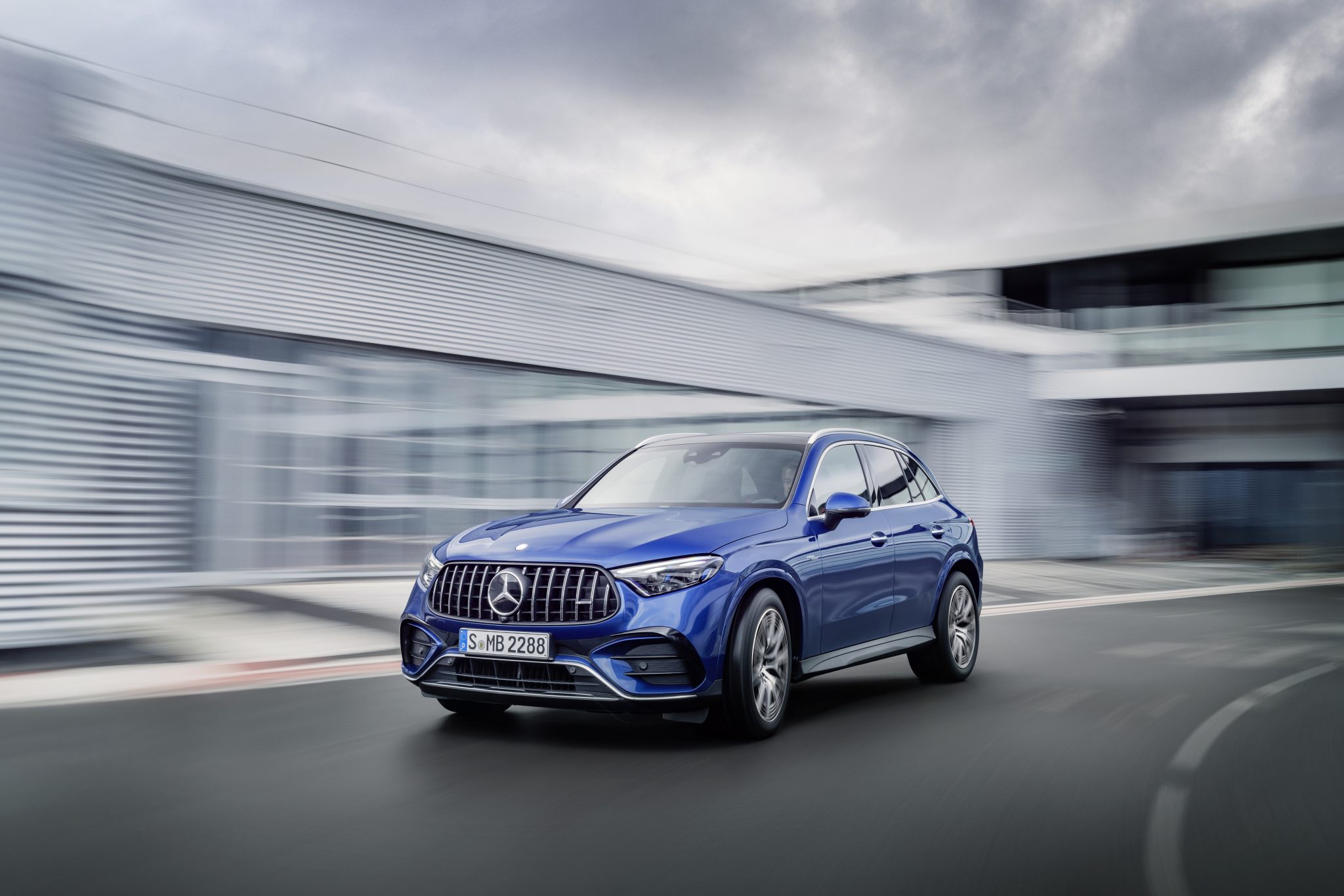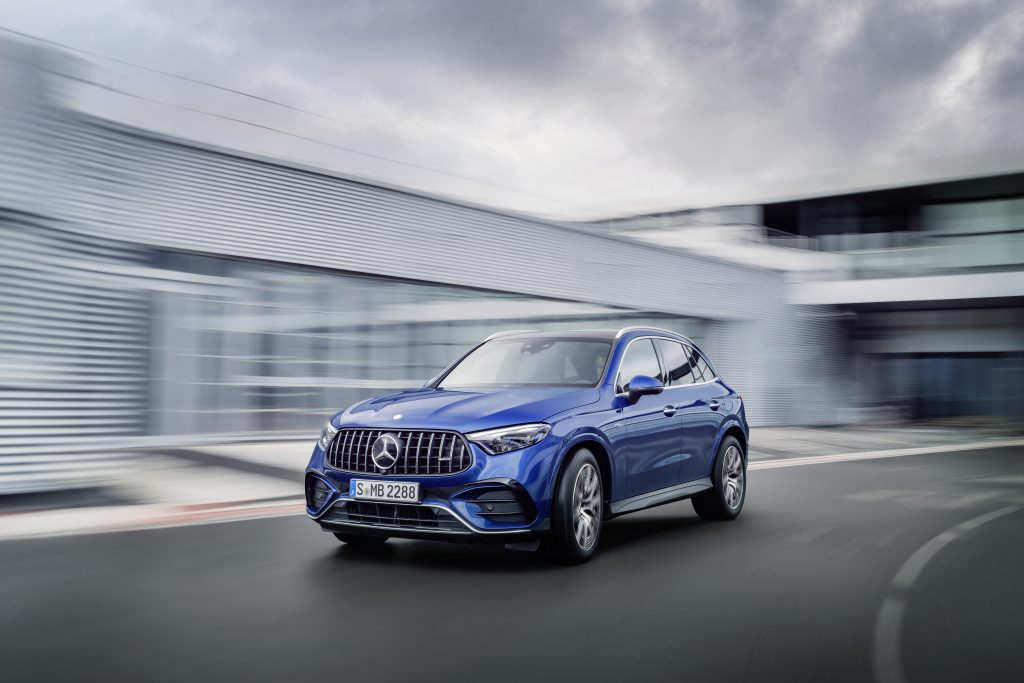 The GLC43, which combines a turbocharged 2.0-litre engine with an integrated starter generator to create 416 horsepower, continues to be the "base" AMG of the group. The starting generator offers an extra 13 horsepower while operating at lower speeds.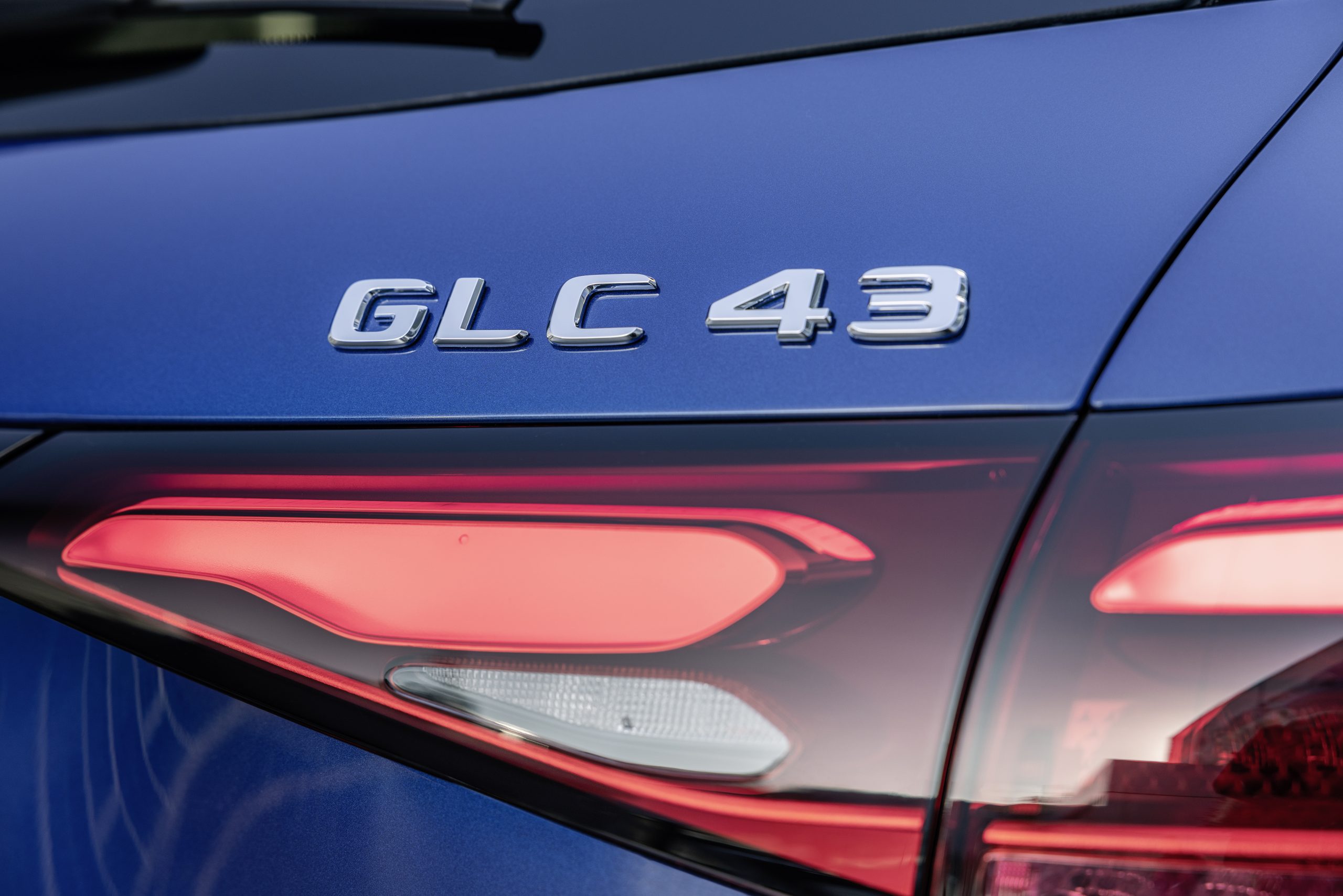 A nine-speed multi-clutch gearbox and 4Matic all-wheel drive system are mated to this mild hybrid powerplant. The Speedshift MCT gearbox, as on previous AMG cars like the E63, uses a wet start-off clutch in place of a torque converter to deliver smoother low-speed function and greater full-throttle responsiveness. Additionally, as part of the AMG Ride Control system, the GLC 43 receives rear-axle steering and standard air suspension with variable damping.
The GLC63 S E Performance doesn't come with a V8. Instead, a 2.0-litre four-cylinder turbocharged engine that produces 671 horsepower and 1019Nm of torque pairs with a rear-mounted electric motor. Its 469hp alone makes the turbocharged engine the most potent four-cylinder in the whole world. The electric motor has an additional 201 horsepower.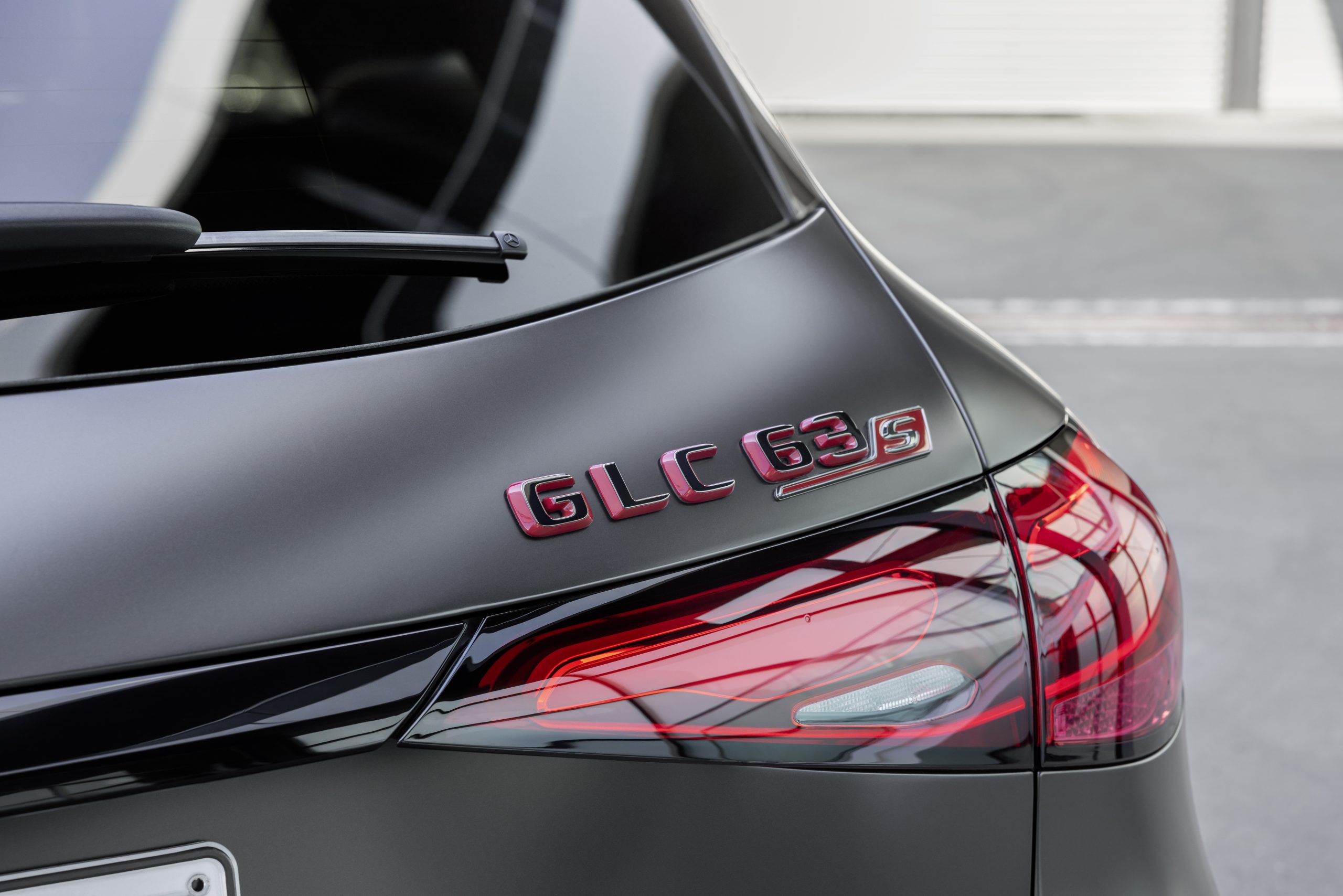 The GLC63 S E Performance accelerates from 0-100KM/H in under 3.4 seconds. Electronic limits set a top speed of 275km/h. The GLC43's nine-speed multi-clutch gearbox and standard 4Matic all-wheel drive are also shared by the 63. The 4Matic+ system on the 63, however, is completely variable, which means it may deliver up to 100% of the available power to the rear wheels.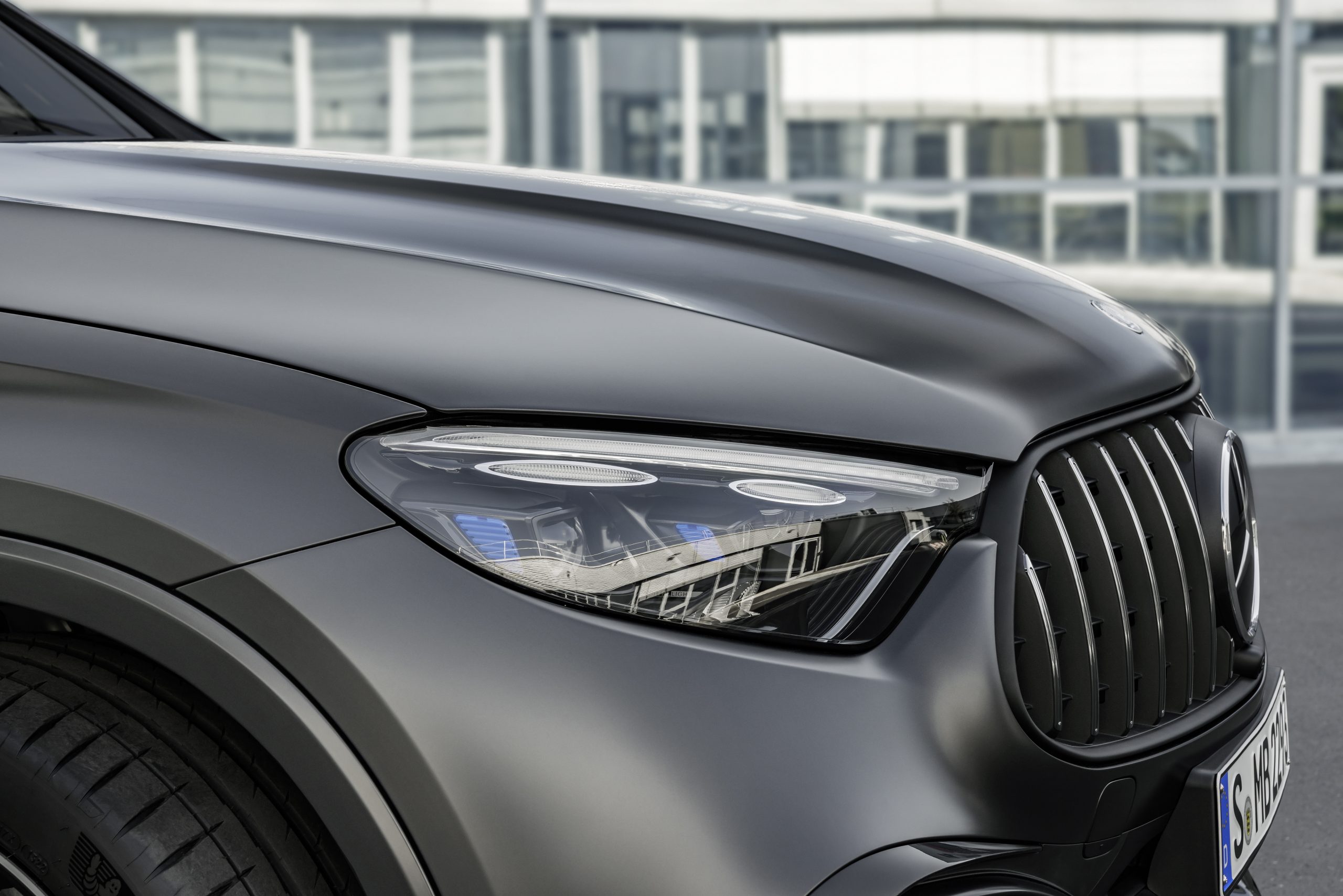 These two AMG SUVs differ significantly from their normal Mercedes equivalents in terms of appearance. The front ends of each of these cars are adorned with additional chrome elements and wider air intakes, but the distinctive grille with vertical slats is what really sets them apart.
At the back, the GLC 63 chooses trapezoidal-shaped exhaust pipes, whereas the GLC 43 has dual tailpipes that are rounded.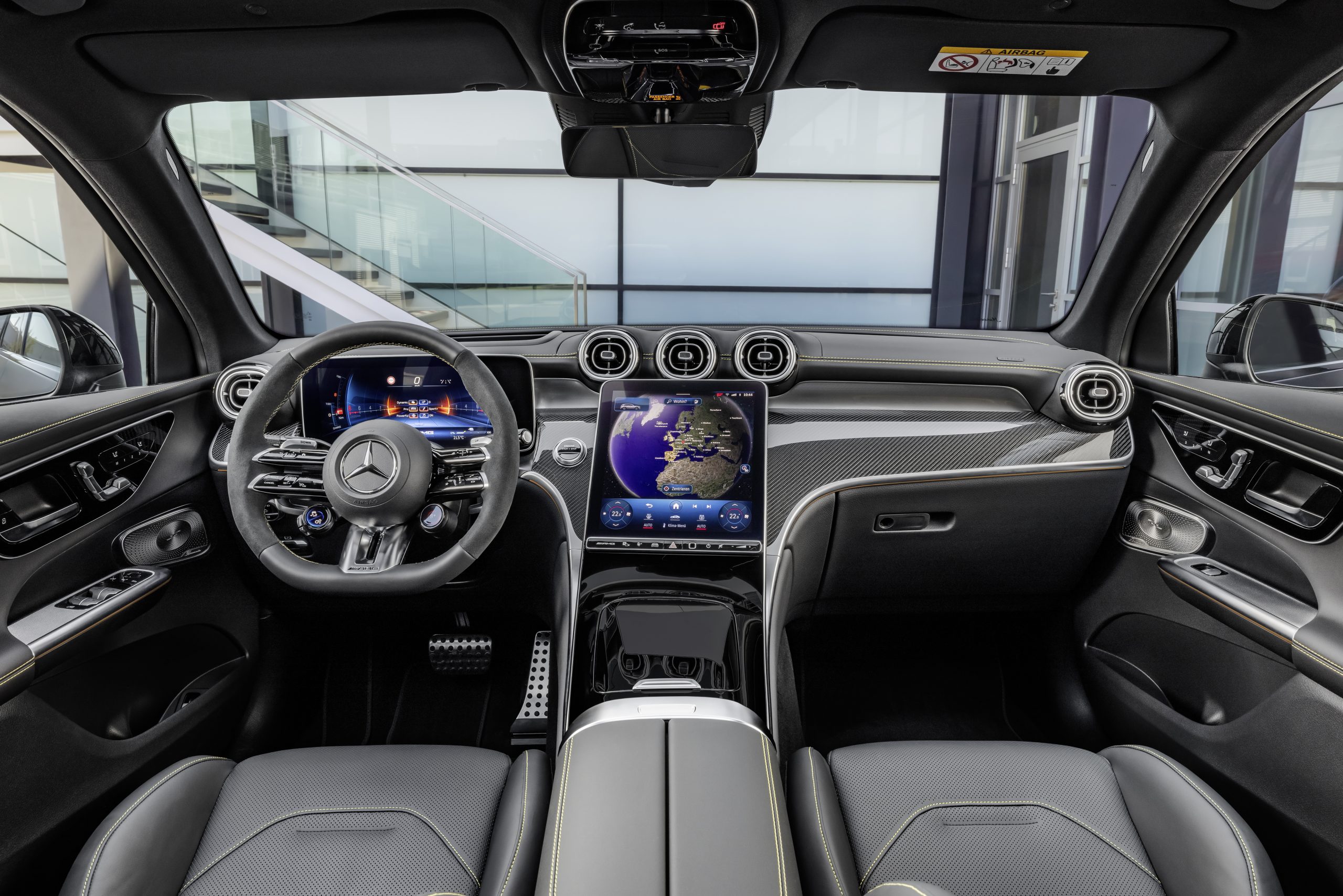 A complete Nappa leather cabin with an engraved AMG emblem on the front headrests is an option in addition to the standard MB-tex and microfiber upholstery, which is a considerable improvement. Customers who want even more sportiness may choose the Performance seats.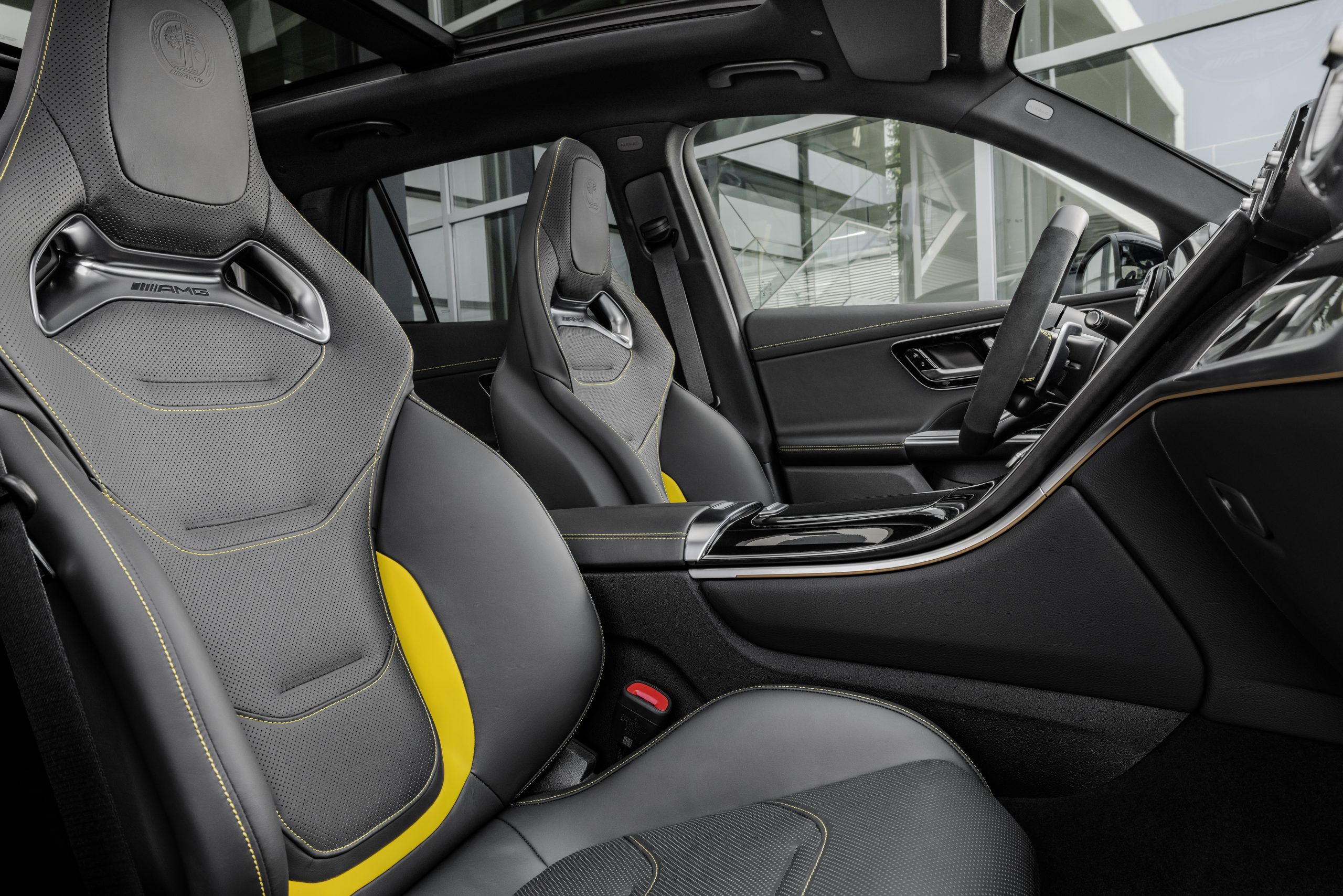 The AMG versions use the same MBUX system as the standard GLC, but with AMG-specific features. The infotainment system has an AMG Track Pace incorporated for data logging if you decide to take any of these SUVs to the track. The instrument cluster, central display, and optional head-up display all have distinctive AMG graphics.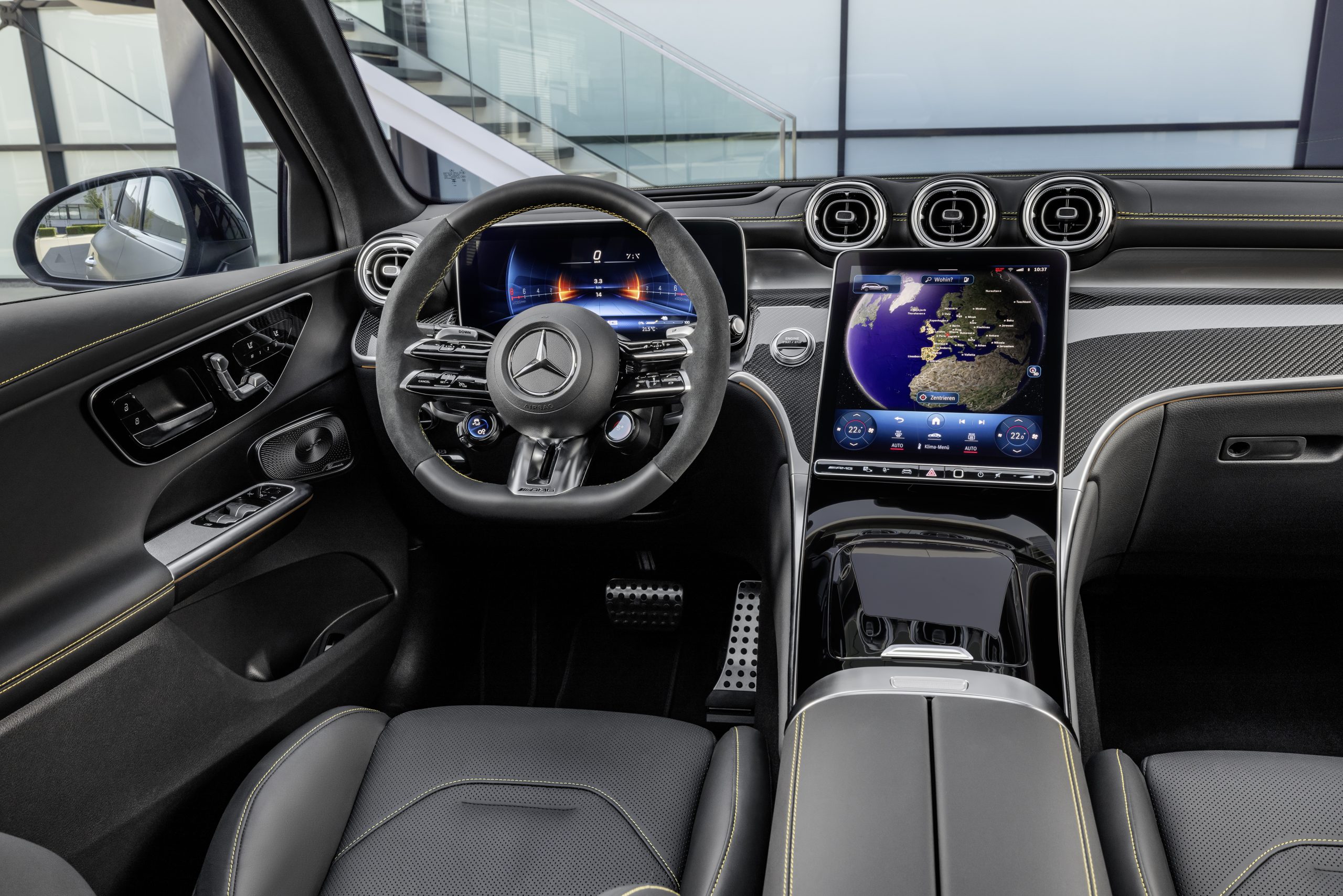 The Mercedes-AMG GLC 63 S E Performance SUV, which will be available as a 2025 model, will go on sale after the 2024 Mercedes-AMG GLC 43 SUV. There is no word on the pricing for both models.