Porsche has developed a contemporary take of the 356 No. 1 open-top Roadster to commemorate the 75th anniversary of the company's first vehicle.
The new Vision 357 Speedster is a roofless evolution of the Vision 357 Concept shown at the start of the year.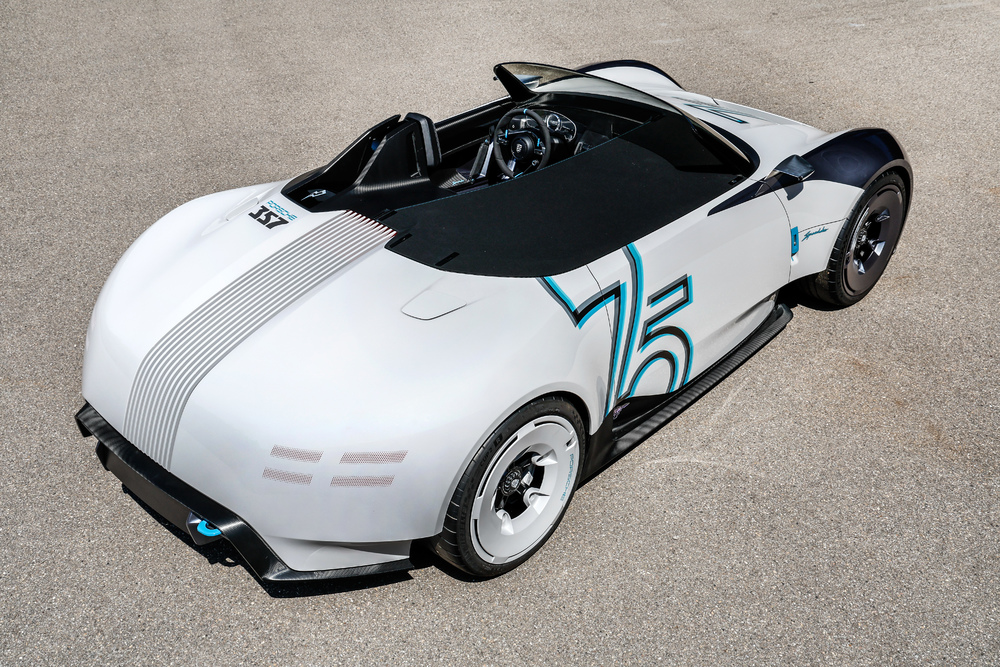 The coupe was based on the 718 Cayman GT4 RS, while the speedster was inspired by the 718 GT4 e-Performance. It borrows the 718 GT4 Clubsport's chassis and blends it with the Mission R concept's electric motors and battery technology. The one-off boldly displays "75" badges as a homage to the original 356 and has a one-sided tonneau cover.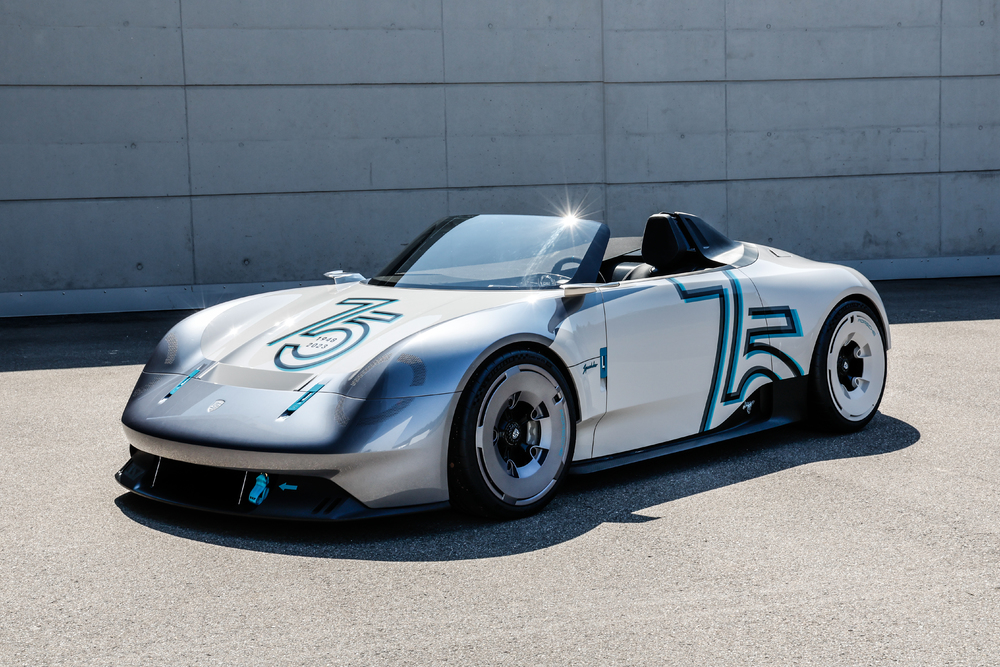 The Vision 357 Speedster rides on 20-inch magnesium centre-lock wheels with carbon fibre hubcaps and lacks side mirrors in favour of a wraparound front hood and fender-mounted cameras.
While the third brake light is fitted into the vertical rear vents, the headlights and taillights are perfectly merged into holes of the body. In addition to the Miami Blue highlights scattered around the exterior, Porsche decided on a two-tone finish using Marble Grey and Grivelo Grey Metallic, which were also used for the wheels.
In the cabin, you will find a low-mounted seat with a carbon fibre-reinforced plastic shell that is integrated into the monocoque and has a six-point racing harness. The minimalist interior uses cloth straps instead of traditional door handles to reduce weight, and the dashboard is made of carbon fibre with a glass instrument panel. The few individual controls in the cockpit as well as the steering wheel continue to feature the Miami Blue highlights we see on the outside.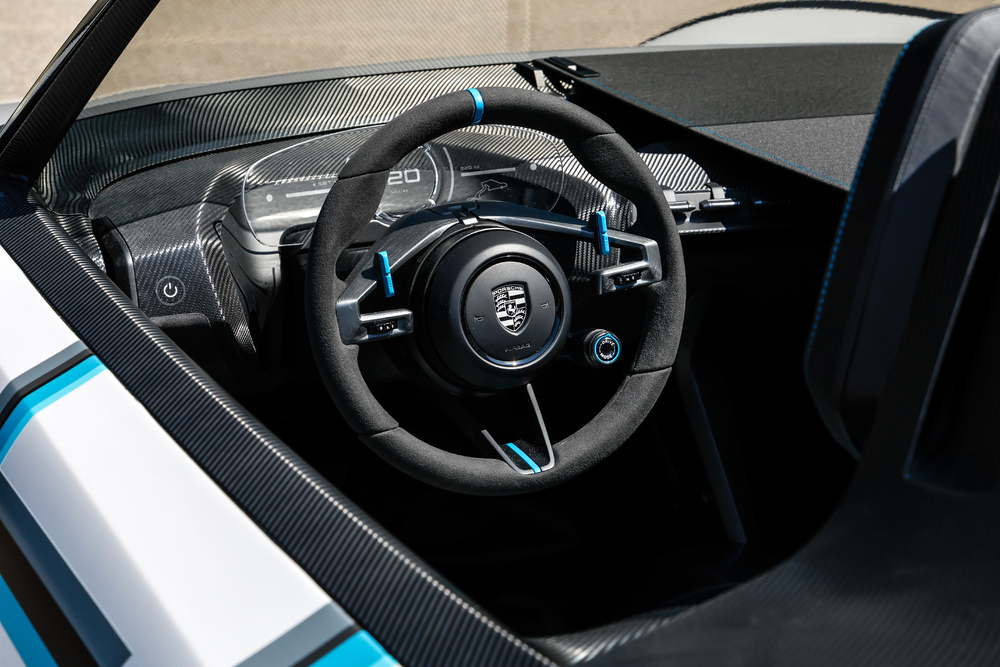 Following its public debut at the Goodwood Festival of Speed, the Vision 357 Speedster will also be on display at the Rennsport Reunion in the United States in Laguna Seca at the end of September.