Supercar makers love one-off builds and unique models, whether it be Bugatti, Ferrari or Porsche, there are plenty of these "art pieces" around. Lamborghini too has released quite a number of unique builds and the Italian powerhouse recently presented the "Opera Unica" Huracán Sterrato; influenced by the vivid blues of Sardinia's seas and skies. A unique crystal-effect paint was used to create this one-off work of art.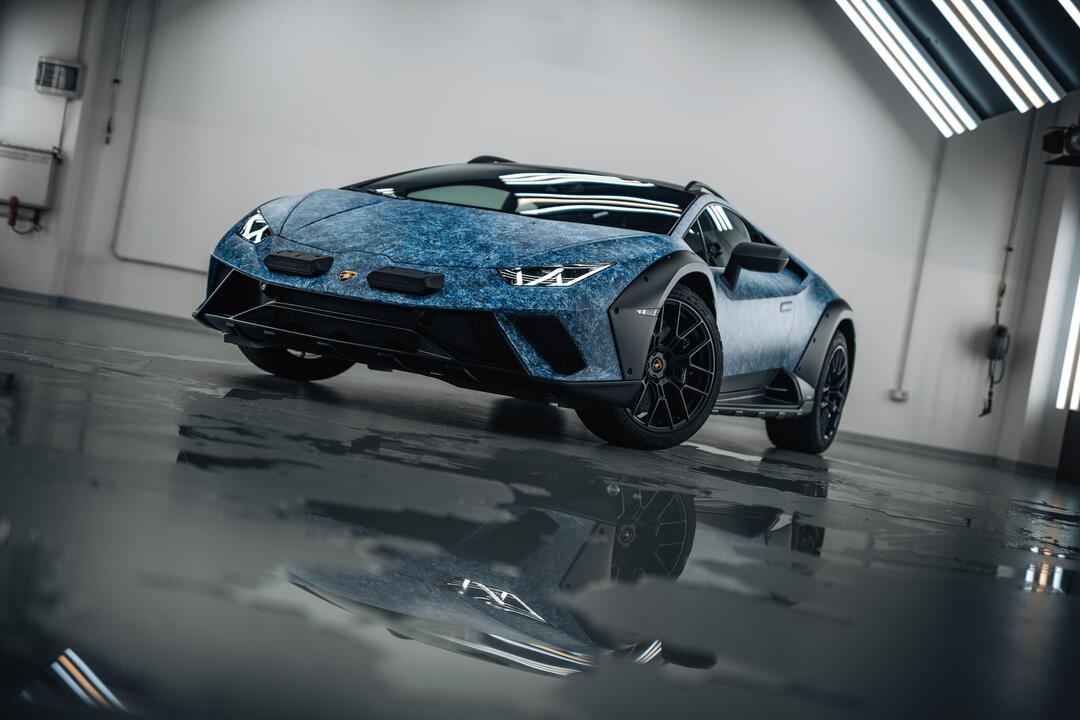 In addition to commemorating Lamborghini's 60th anniversary, the one-of-a-kind Huracán Sterrato also highlights the company's extraordinary skill in developing distinctive colours and paint techniques over decades.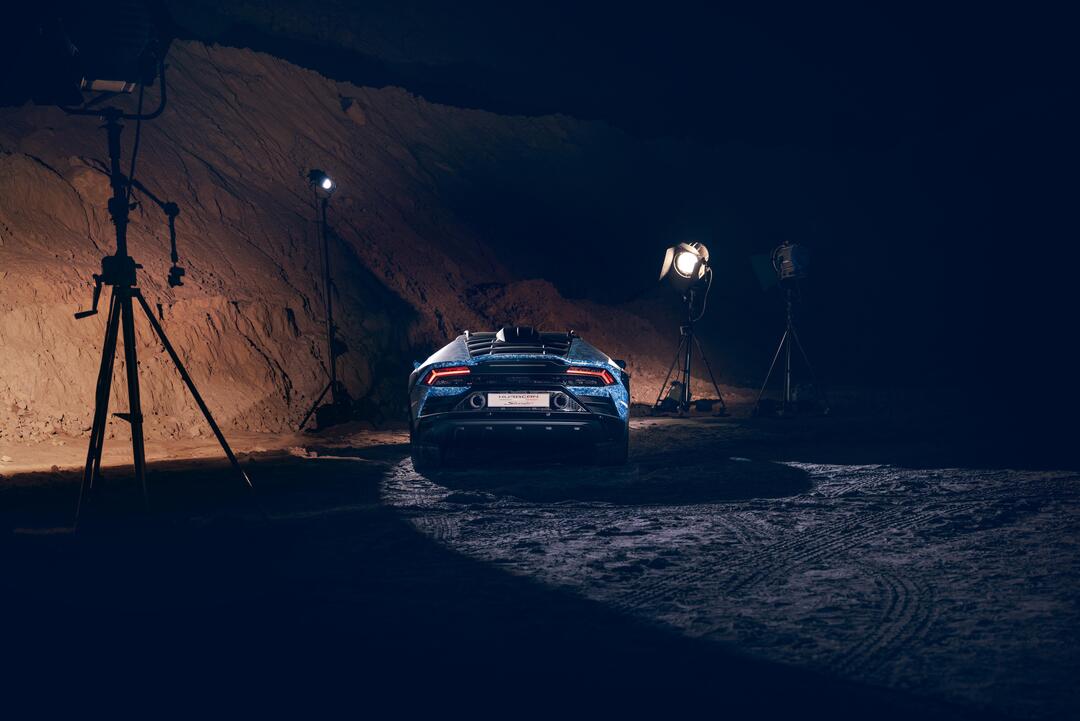 The crystal effect of frozen liquid is created using a three-colour hand-painted method that takes over 370 hours to complete. Blu Amnis is utilised as the initial solid paint colour, followed by Blu Grifo and Blu Fedra, which are etched by hand into the surface.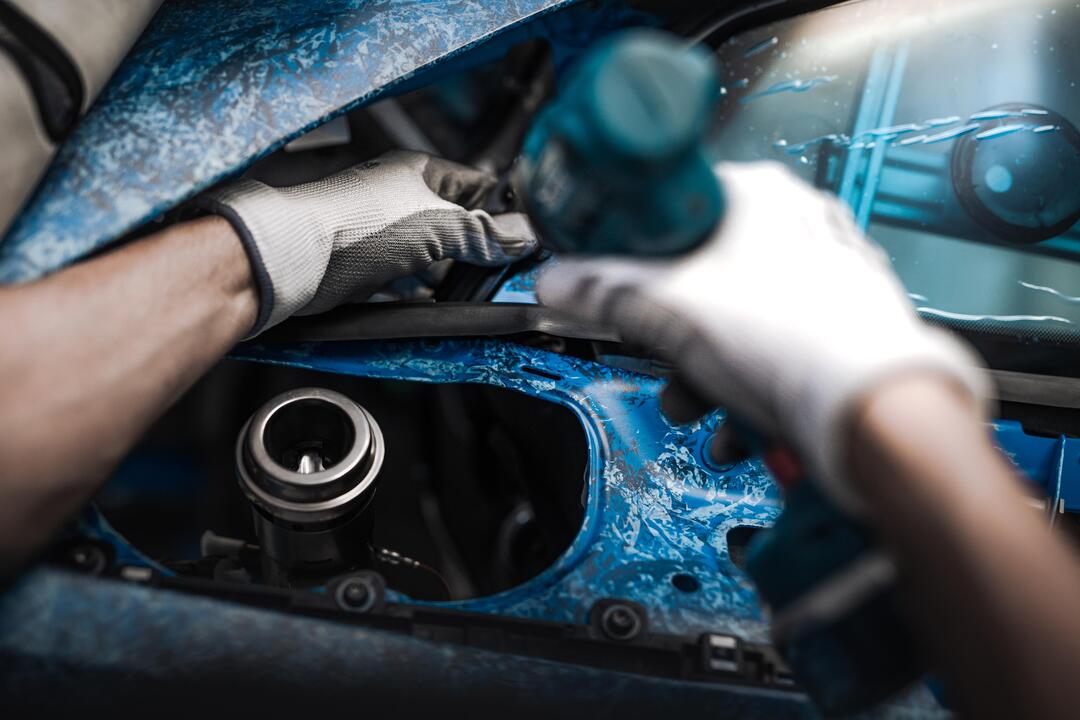 The roof, the sills, front-light housings, front and rear splitters, and fenders of the "Opera Unica" are all painted matte black. In addition to that, its updated wheel-arch protection contrasts with Morus 19″ matte black rims.
The inside is just as noteworthy as the exterior, with exposed carbon fibre, Blu Delphinus leather on the sports seats, door panels, and console, and specially dyed Alcantara on the dashboard and steering wheel.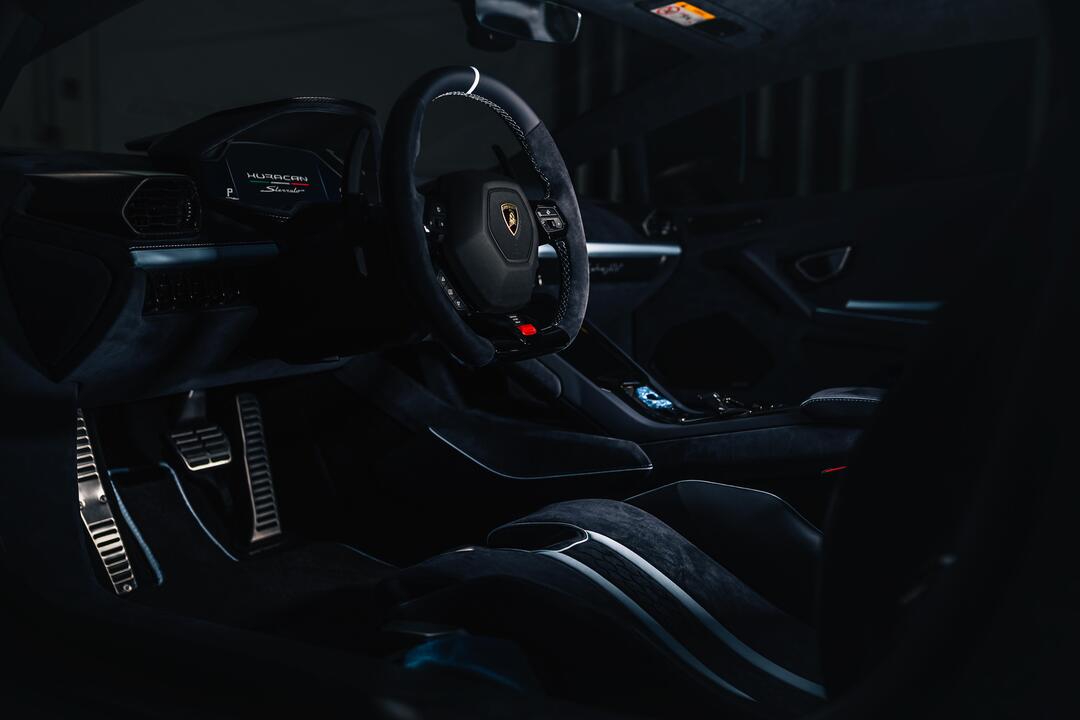 The Lamborghini emblem is embroidered in the lighter shade of Celeste Phoebe leather, which echoes the exterior's blue and the feel of a marine lifestyle. Complementary panels, piping, and embroidery also employ this leather colour. Even the cover for the start-stop button on the centre console is completed in the outside paint's crystal look, with a seat-panel design laser-etched in silver.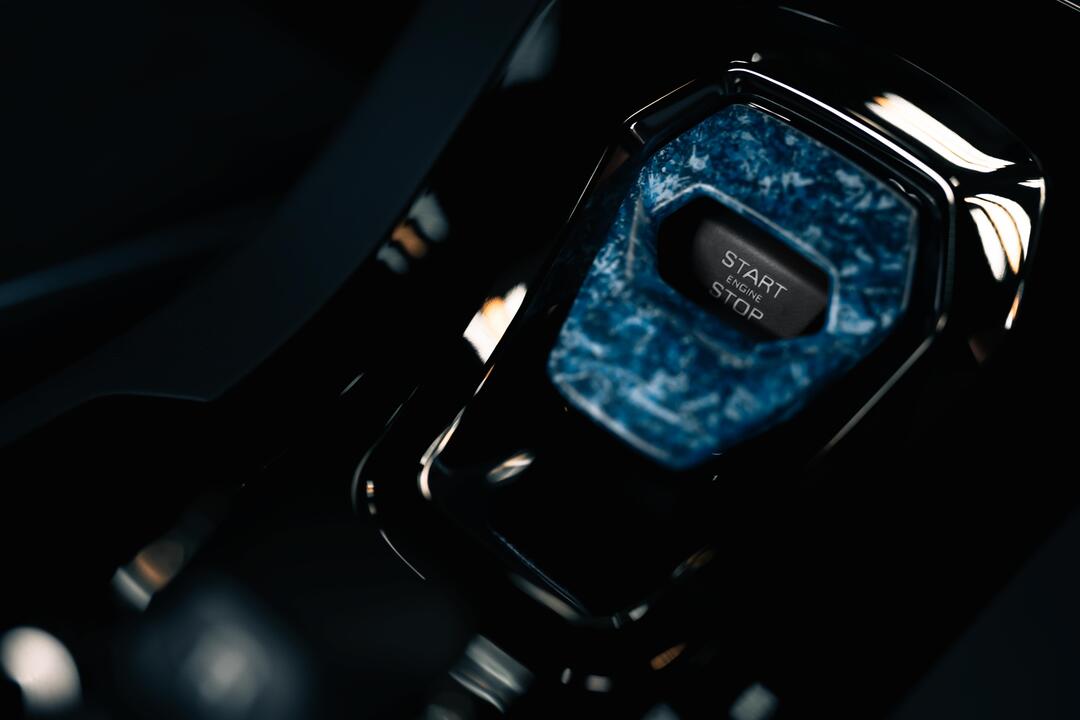 Like all Huracán Sterrato cars, the inside is marked with unique plates commemorating Lamborghini's 60th anniversary and Opera Unica Porto Cervo 2023. These plates also identify the Huracán Sterrato as one of only 1499 in a limited run.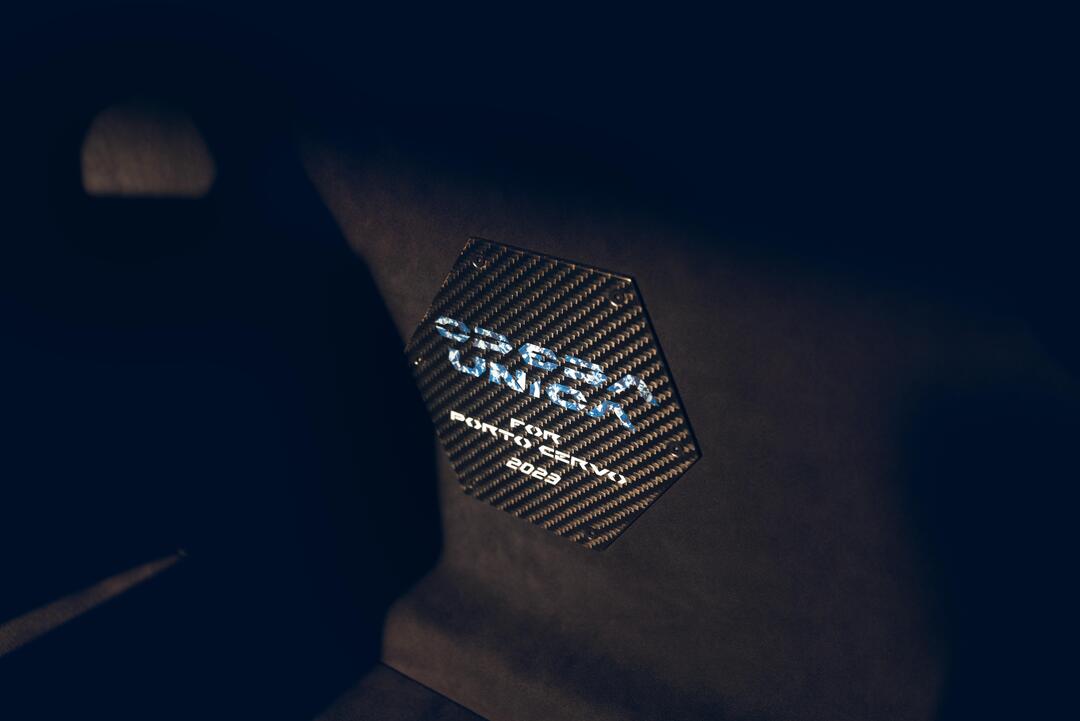 Following its premiere, the Huracán Sterrato Opera Unica will be displayed at the Lamborghini Lounge in Porto Cervo, Italy.