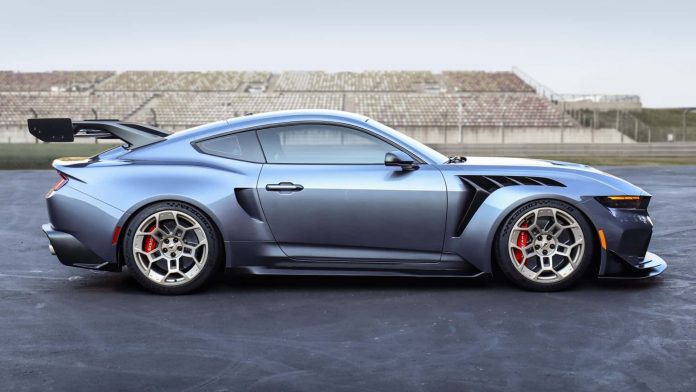 Revving up the excitement for automotive enthusiasts, Ford has unleashed a jaw-dropping marvel: the 2025 Ford Mustang GTD. Blurring the lines between the racetrack and the road, this limited-run masterpiece takes cues from its GT3 race car counterpart, elevating the driving experience to a new echelon. Let's dive into the exhilarating world of the 2025 Ford Mustang GTD, where cutting-edge technology meets untamed power.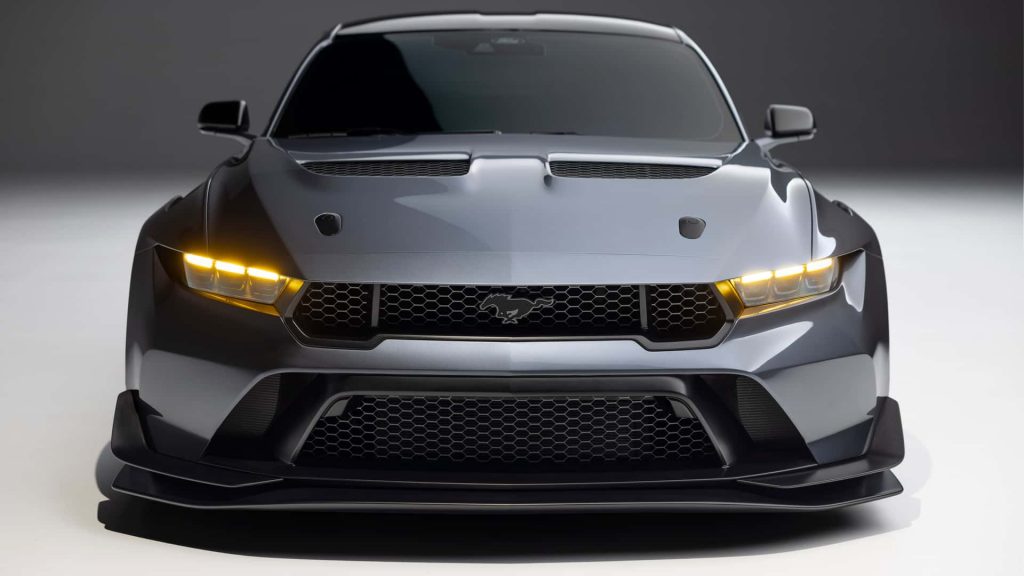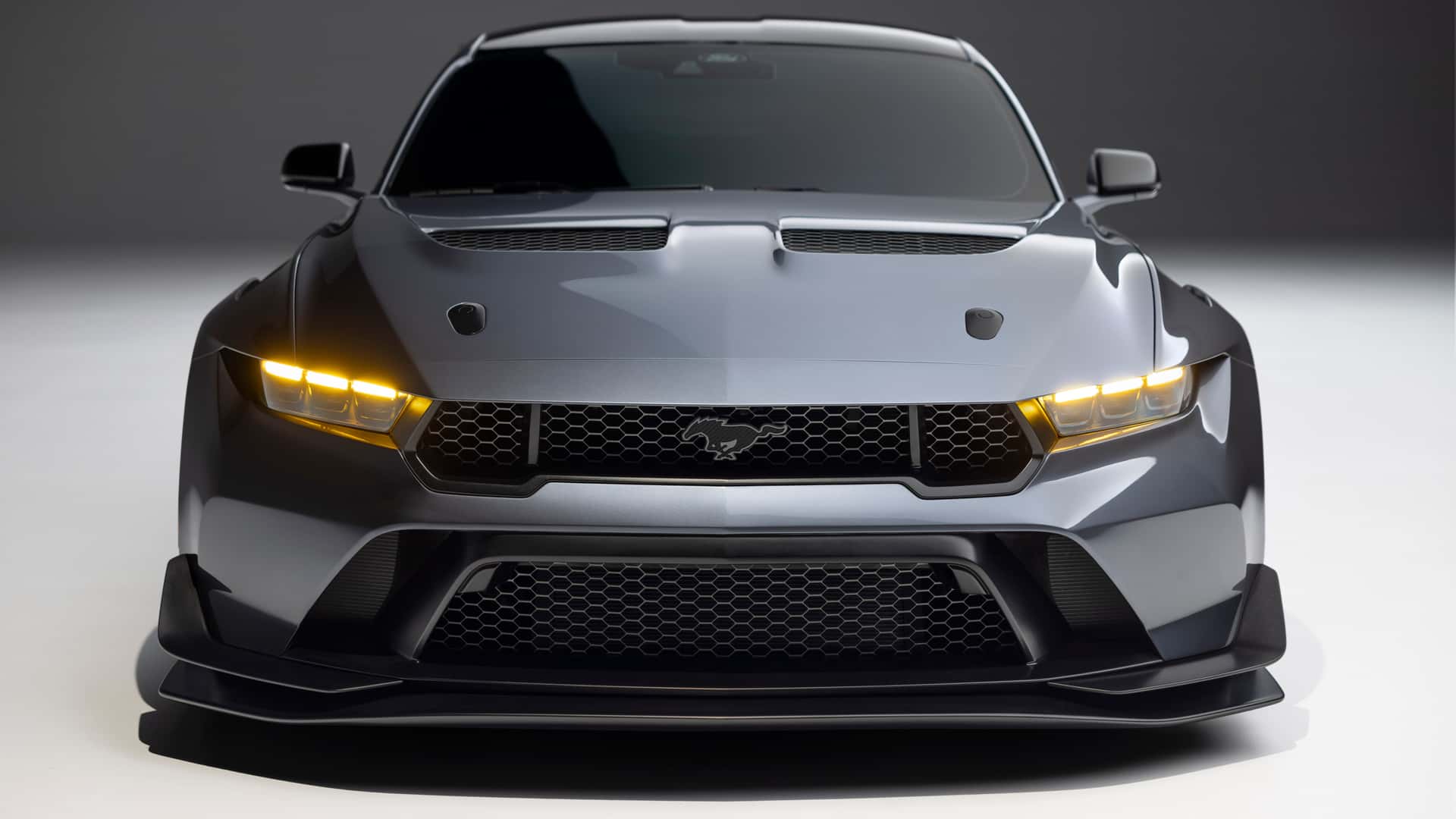 The Mustang GTD derives its name from the IMSA GTD racing class, in which its GT3 variant competes in the United States. Contrary to rumours, the Mustang GTD retains its traditional front-engine layout, housing a supercharged 5.2-litre V8 in the front. While exact output figures are pending, Ford's target exceeds 800hp, marking the automaker's most powerful Mustang to date. The engine boasts a redline surpassing 7,500 rpm and incorporates a titanium exhaust with an active valve system.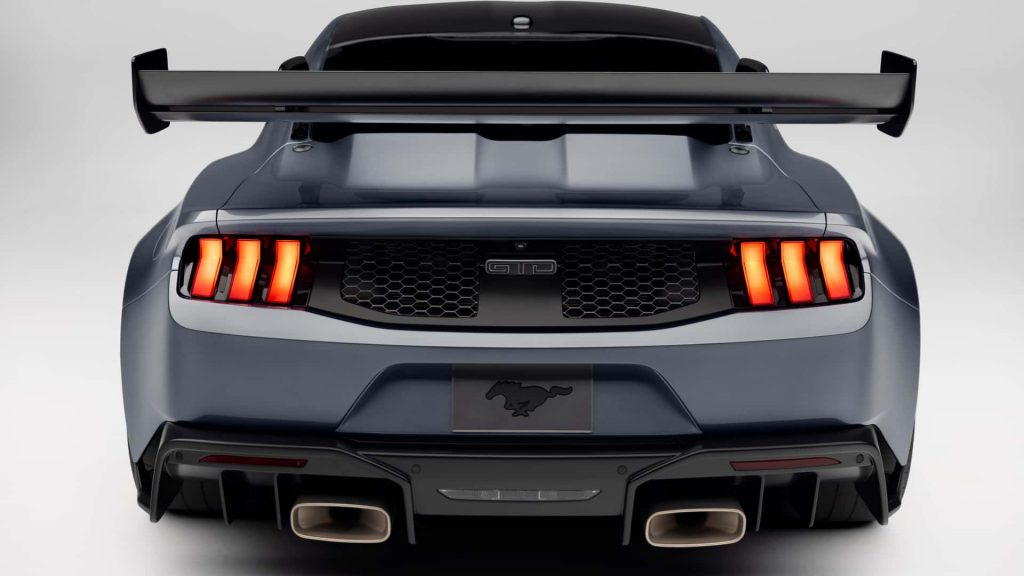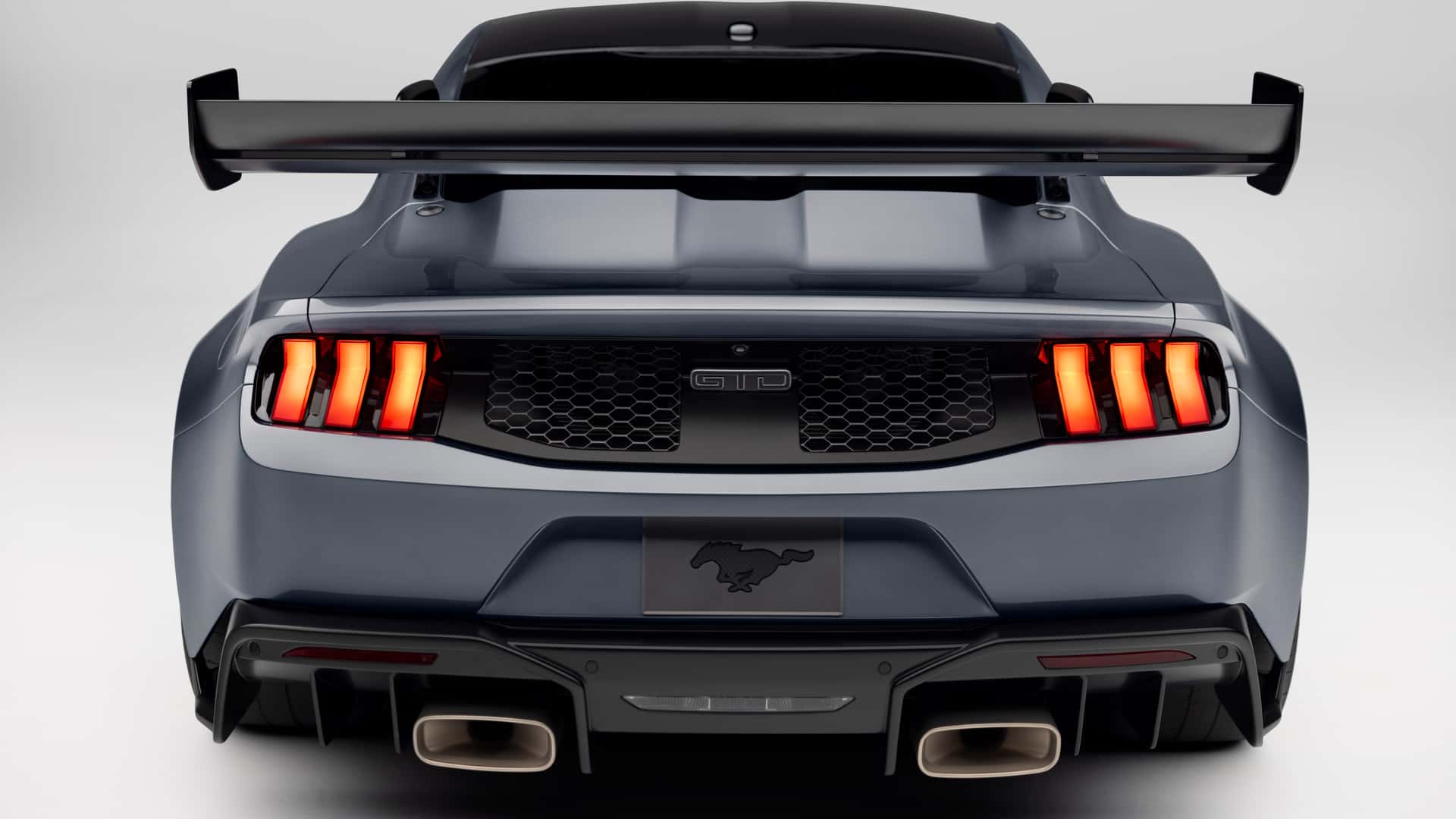 Positioned ahead of the driver, the transaxle gearbox of the Mustang GTD contributes to a nearly balanced 50-50 weight distribution. Operating as an eight-speed dual-clutch unit, a carbon fibre driveshaft channels power from the engine to the transaxle. The Track Mode incorporates a Variable Traction Control system, enabling adjustments to engine output and traction control intrusiveness to suit individual driving preferences on the track.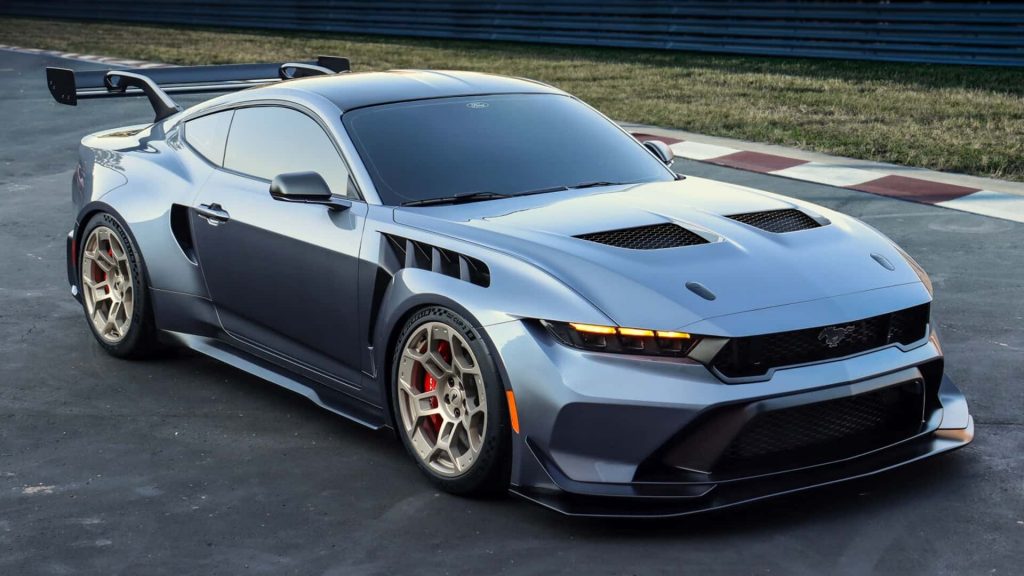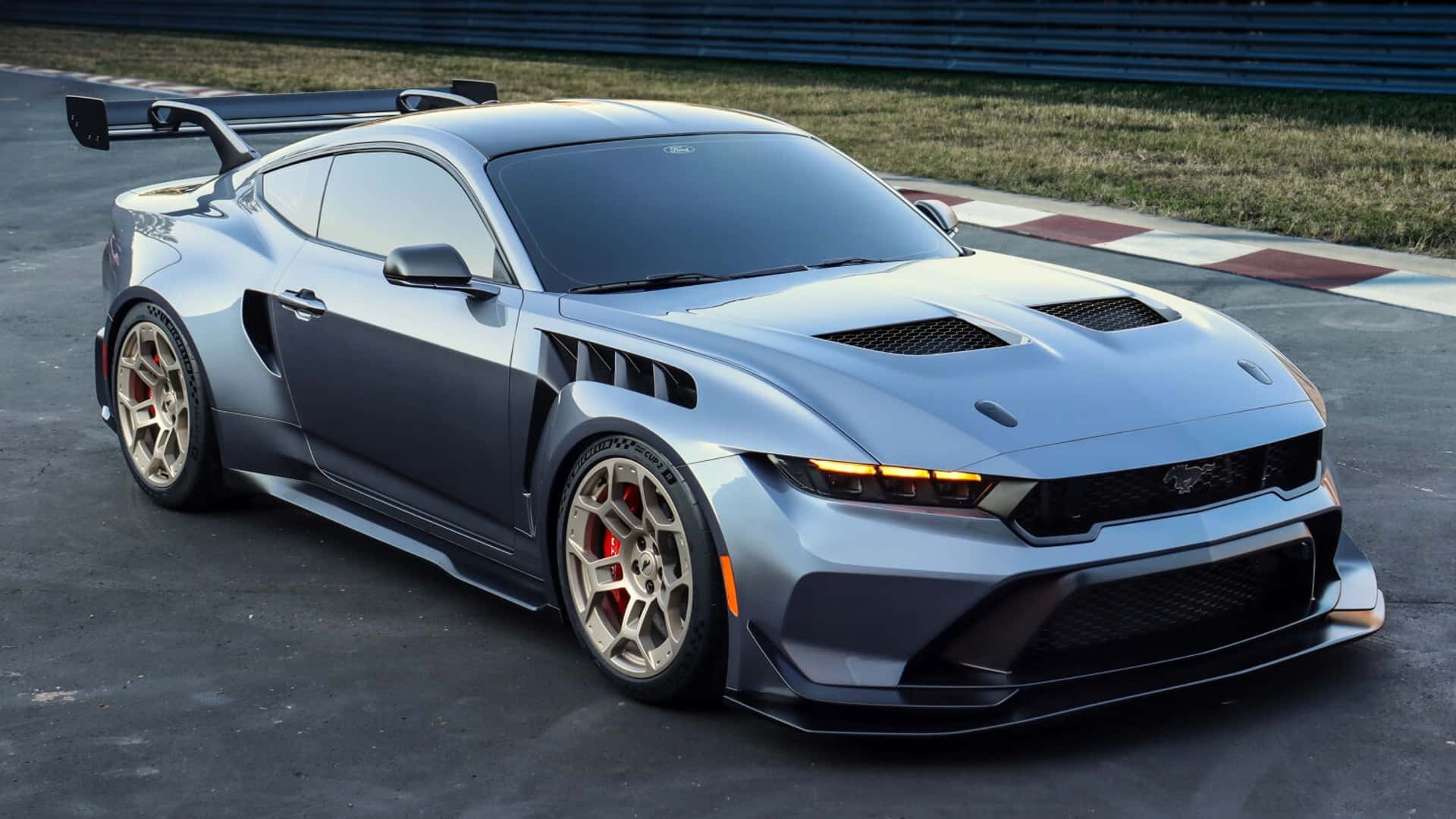 The GTD's suspension employs a semi-active design, allowing adaptive adjustments to spring rates and ride height through adaptive spool valve dampers. When switched to Track Mode, the car's height drops by 40mm. The front setup features a short-long arm layout. The boot space is affected by the presence of the pushrod and rocker arm architecture, hydraulic control system, and transaxle cooling system located in the rear. Airflow management involves air scoops directing air off the rear glass for cooling purposes.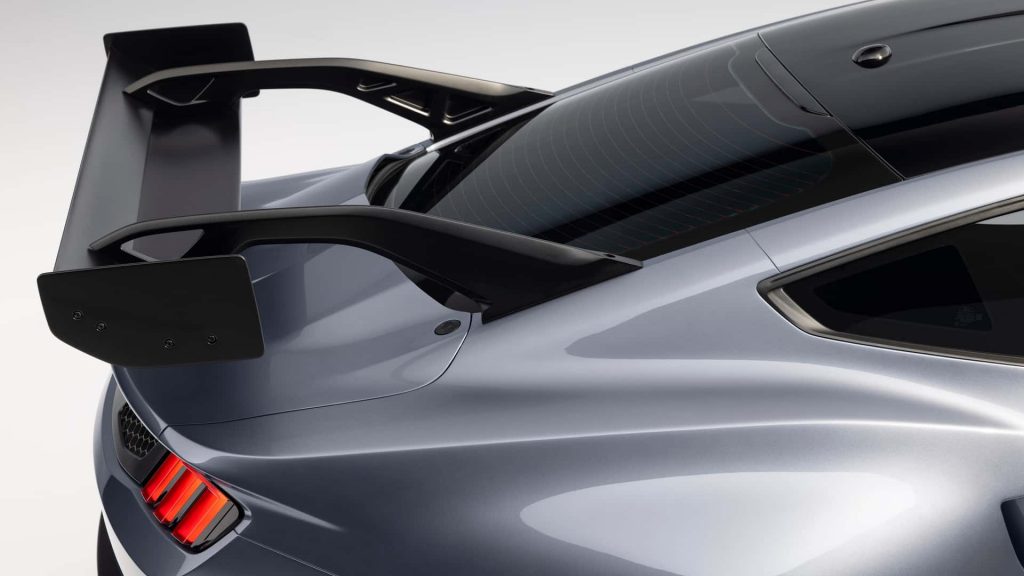 The car rides on 325mm wide front tyres and 34mm tyres at the rear. Standard wheels comprise 20-inch forged aluminium units, while an optional set of forged magnesium wheels features Y-shaped spokes resembling the GT3 race car. Standard Brembo carbon-ceramic brakes provide ample stopping power. It is equipped with 345/30ZR-20 Michelin Pilot Sport Cup 2 R rear tyres. Up front, Ford equips it with 325/30ZR-20 tyres.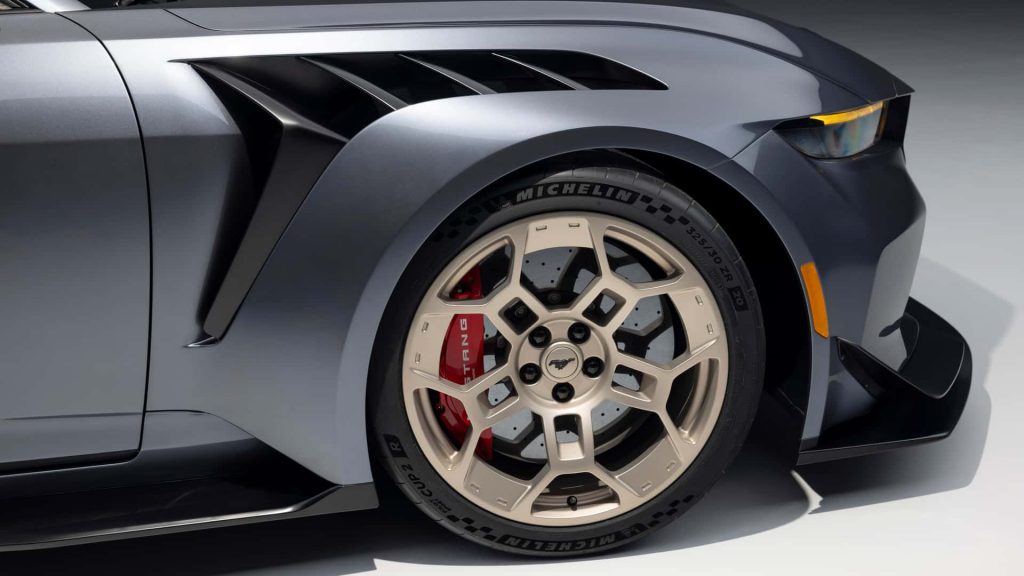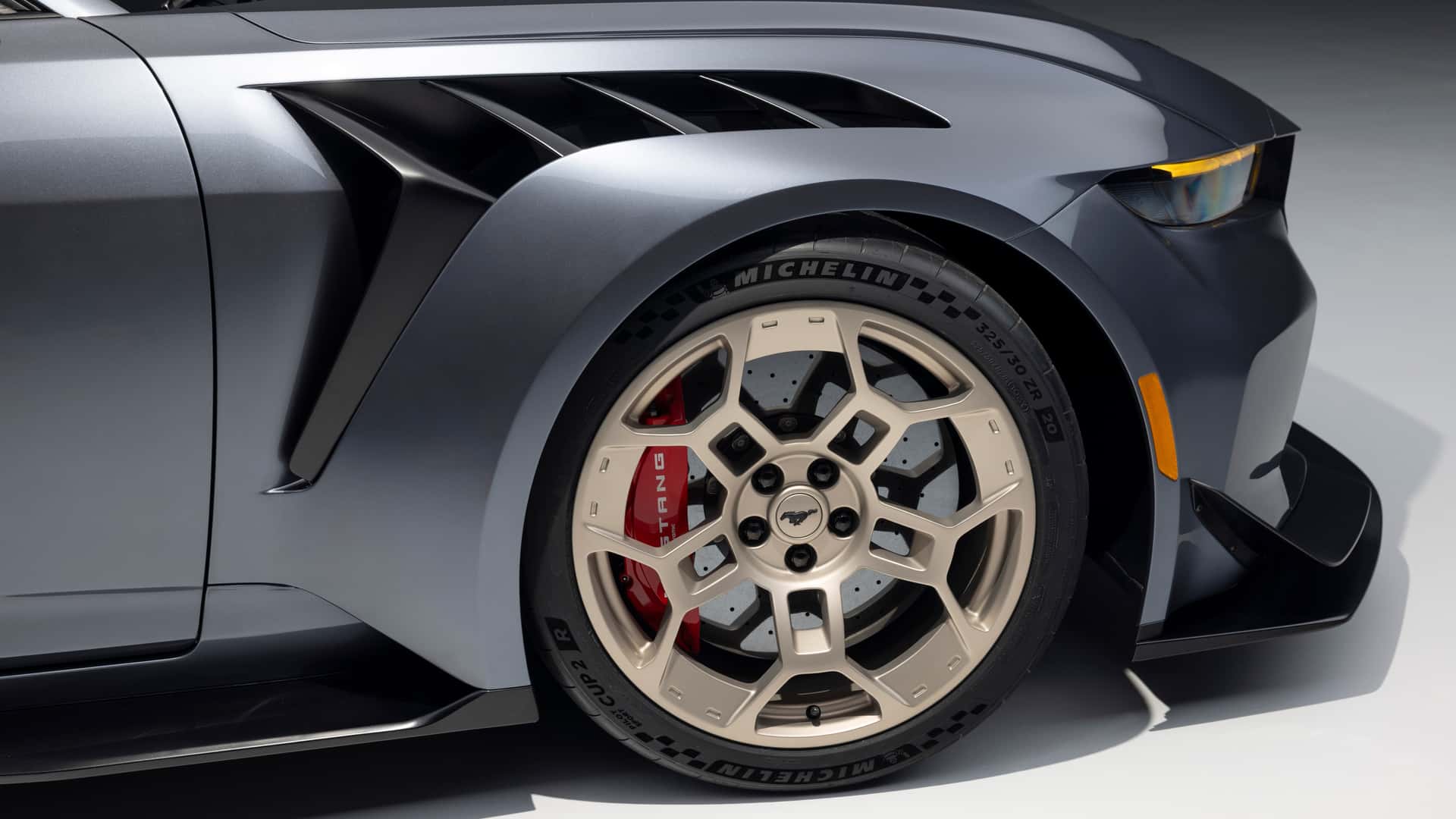 Carbon fibre plays a pivotal role in reducing weight across the GTD's body, forming components such as the front splitter, bonnet, wings, door sills, roof, boot lid, and rear diffuser. Optional carbon pieces for the bumpers enhance aerodynamics, with the available package introducing hydraulically controlled front flaps, a carbon-fibre underbody tray, and an active rear wing. Custom colour options are available to GTD buyers, allowing for personalised choices.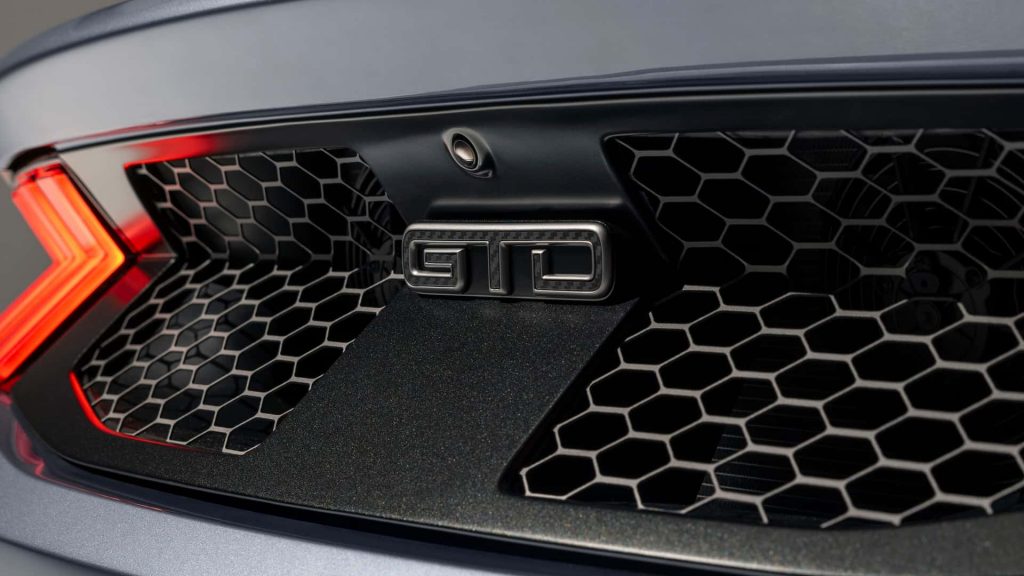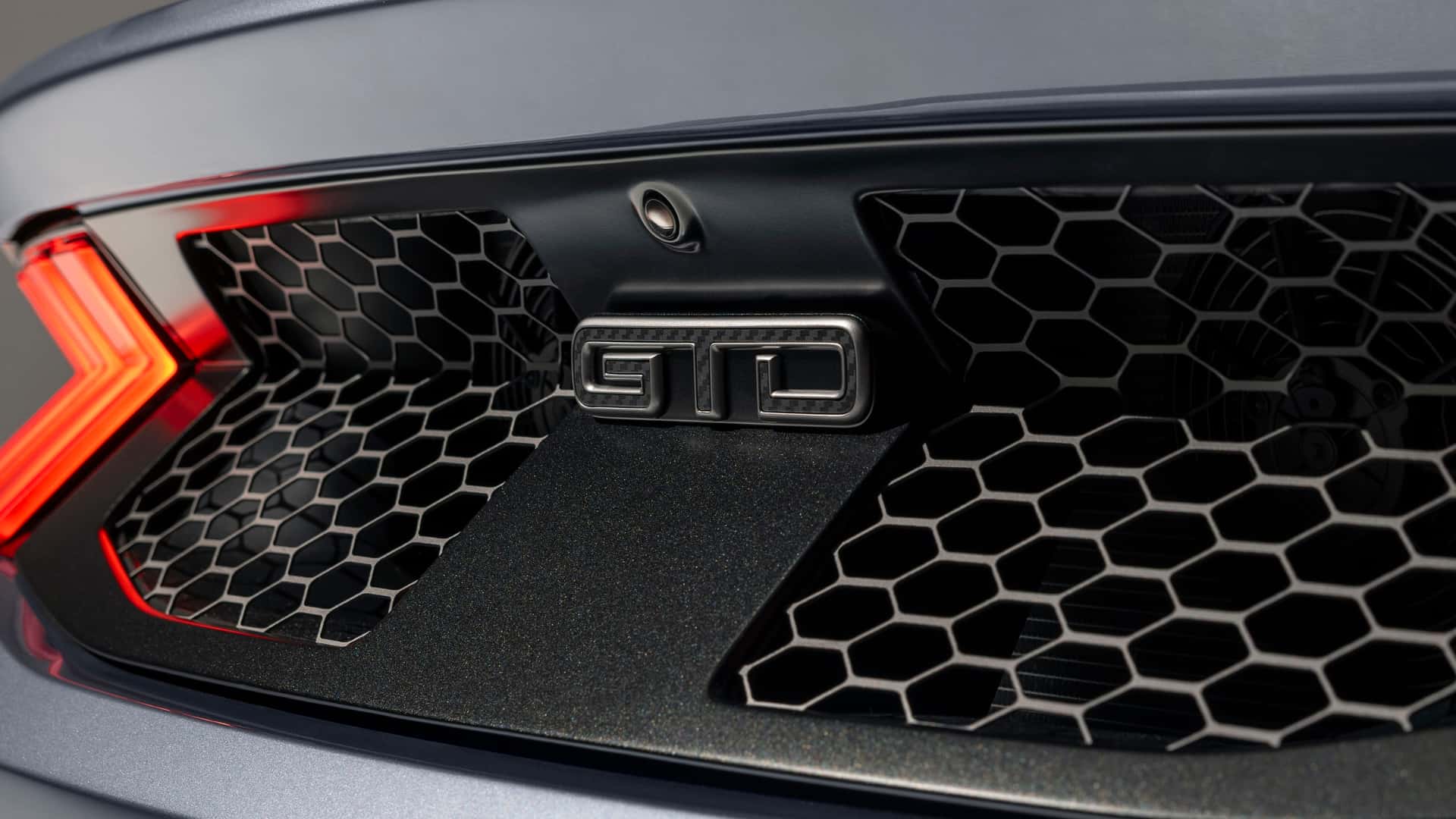 By simply pressing a button, the GTD's body undergoes a reduction of about 1.6 inches, optimising its aerodynamic configuration. The substantial wing positioned on the C-pillar is an available add-on, expected to feature a hydraulically operated active drag-reduction system (DRS), which enhances downforce as needed.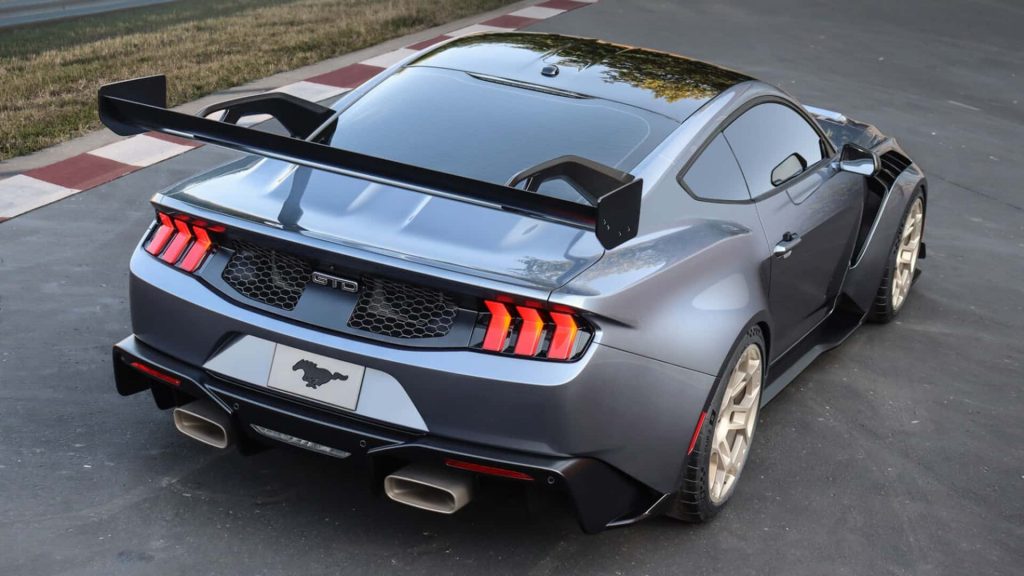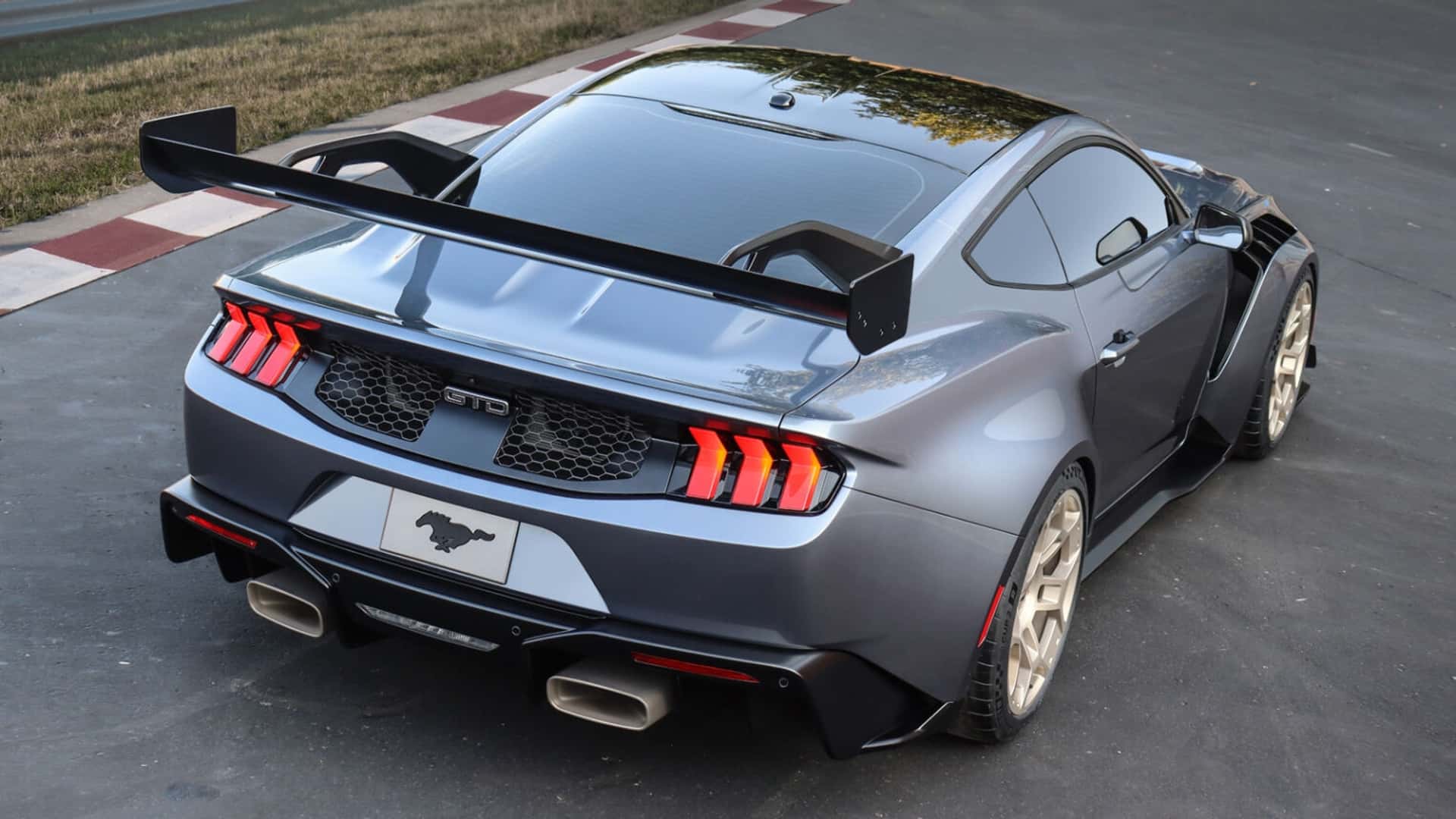 Within the GTD's cabin, a blend of Miko suede, leather, and carbon fibre create a luxurious atmosphere. Recaro seats accommodate occupants, while the rear bench has been omitted. An optional package offers 3D-printed titanium components, such as paddle shifters, rotary dial shifter, and a serial number plate, utilising retired Lockheed Martin F-22 titanium parts as a base material for 3D printing.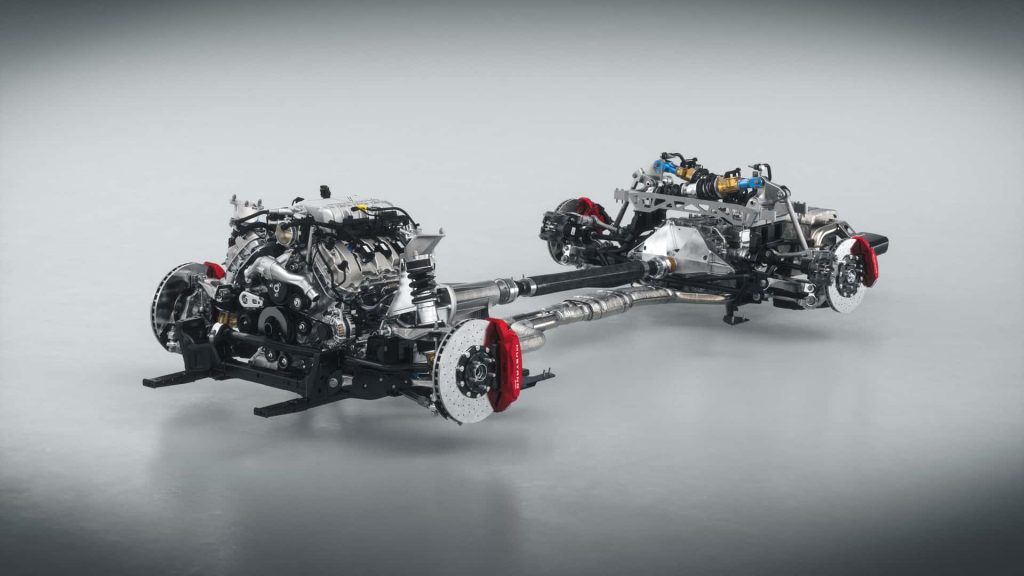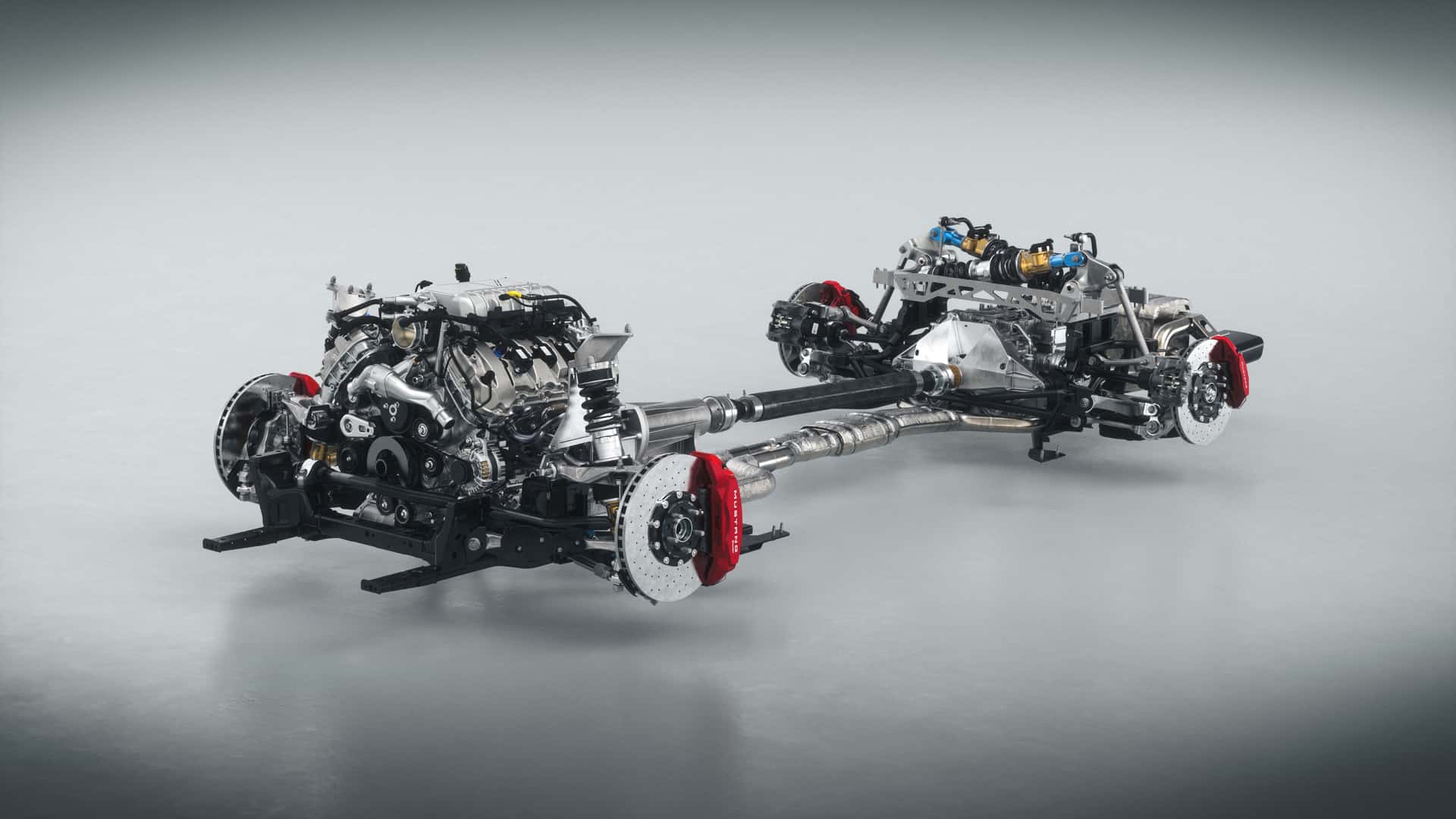 With the aim of achieving a sub-7-minute Nürburgring lap time, Ford Chief Programme Engineer Greg Goodall expressed the project's objective to push the boundaries of speed. The assembly process involves Multimatic's expertise, sourcing bodies from Ford's Flat Rock Assembly Plant and supercharged V8 engines from the Dearborn Engine Plant. This endeavour results in the fastest roadworthy Mustang ever produced by Ford.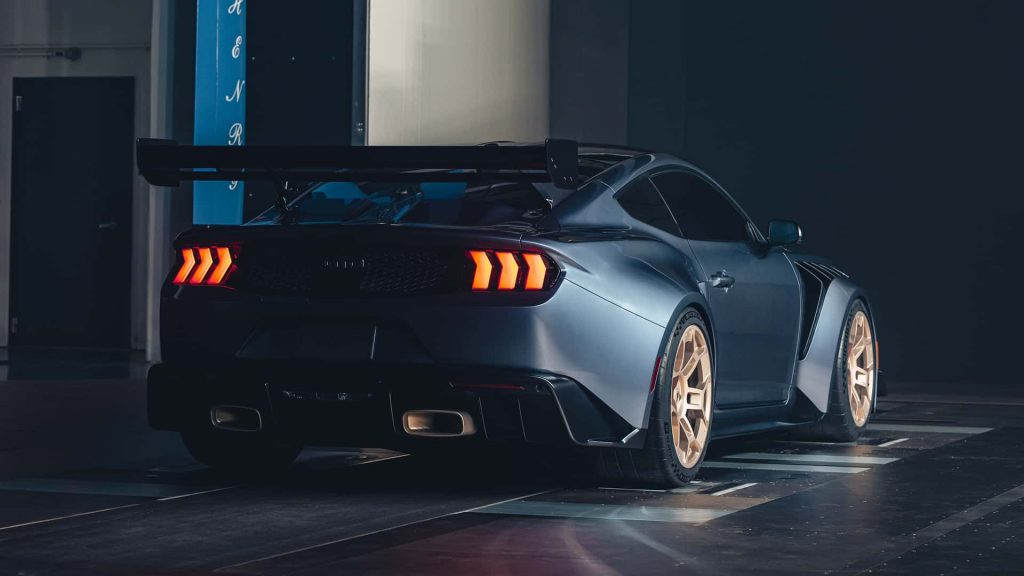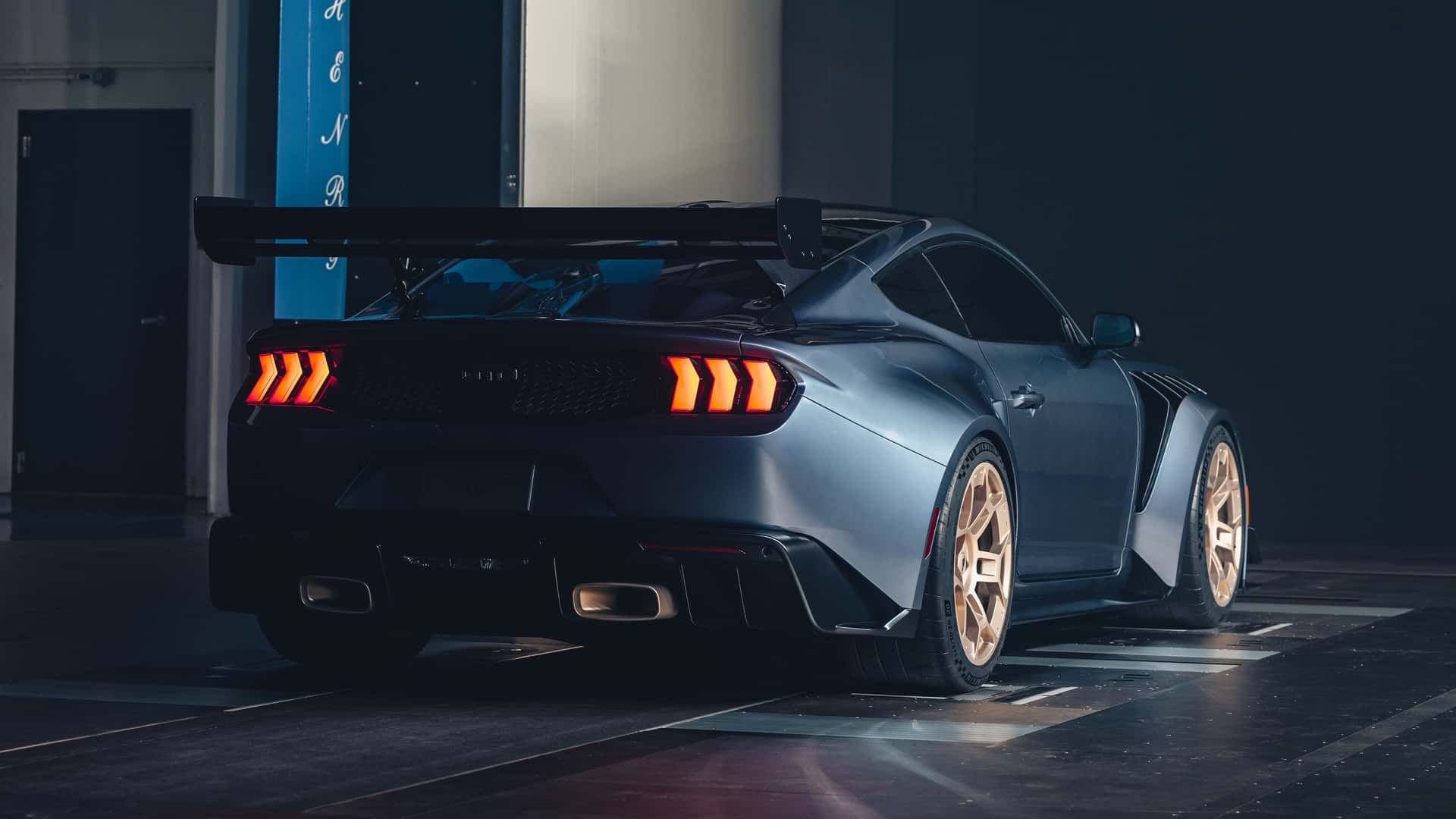 Anticipated for a late 2024 or early 2025 release, the Mustang GTD will enter the market with an initial price point of approximately $300,000 (RM1.3 million). Prospective buyers will be required to apply for purchase, following a procedure akin to the sales approach adopted for the Ford GT. Ford intends to manufacture a limited production run of this GTD, with estimates ranging from 1000 to 2000 units.