In a bid to wrap up the year on a high note, Honda Malaysia has rolled out an enticing year-end sale for its popular Honda City. Adding an extra layer of exclusivity, the company is offering a special promotion exclusively for government servants, providing an excellent opportunity for public sector employees to drive home their dream car at a remarkable price.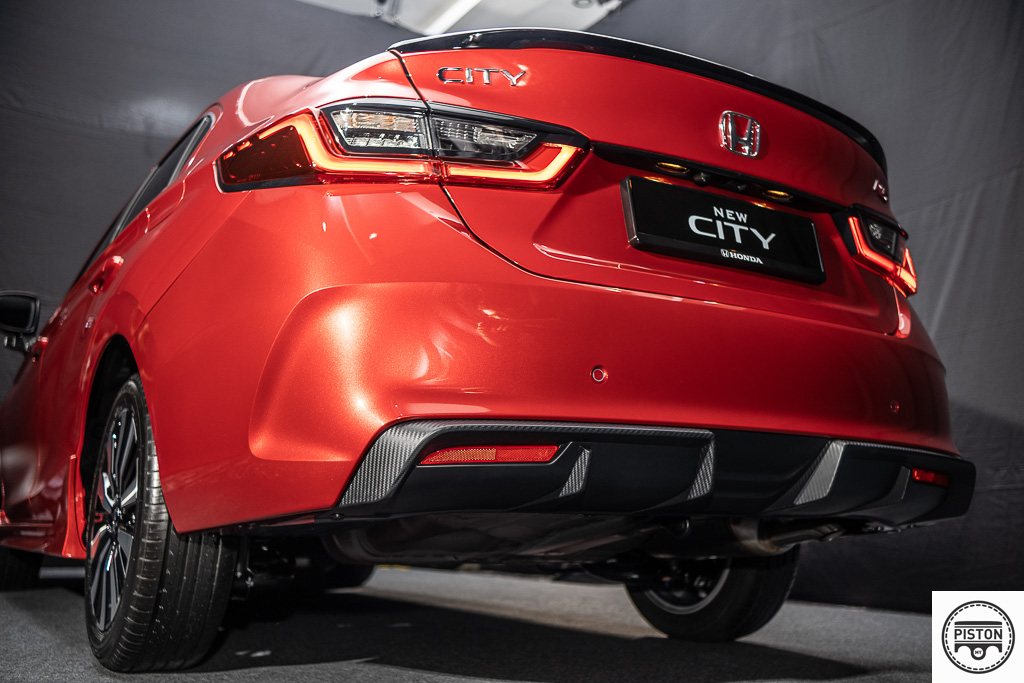 The focus of this exclusive promotion is on the City E and V variants, which are now available with an additional RM1,800 discount. While this may seem modest at first glance, the real value becomes apparent when you factor in the ongoing November 2023 promotion. For both the City E and V variants, customers can enjoy a discount of RM4,000, coupled with a complimentary Ecotint window film valued at RM2,200. This combination results in a substantial total discount and added feature value of RM8,000.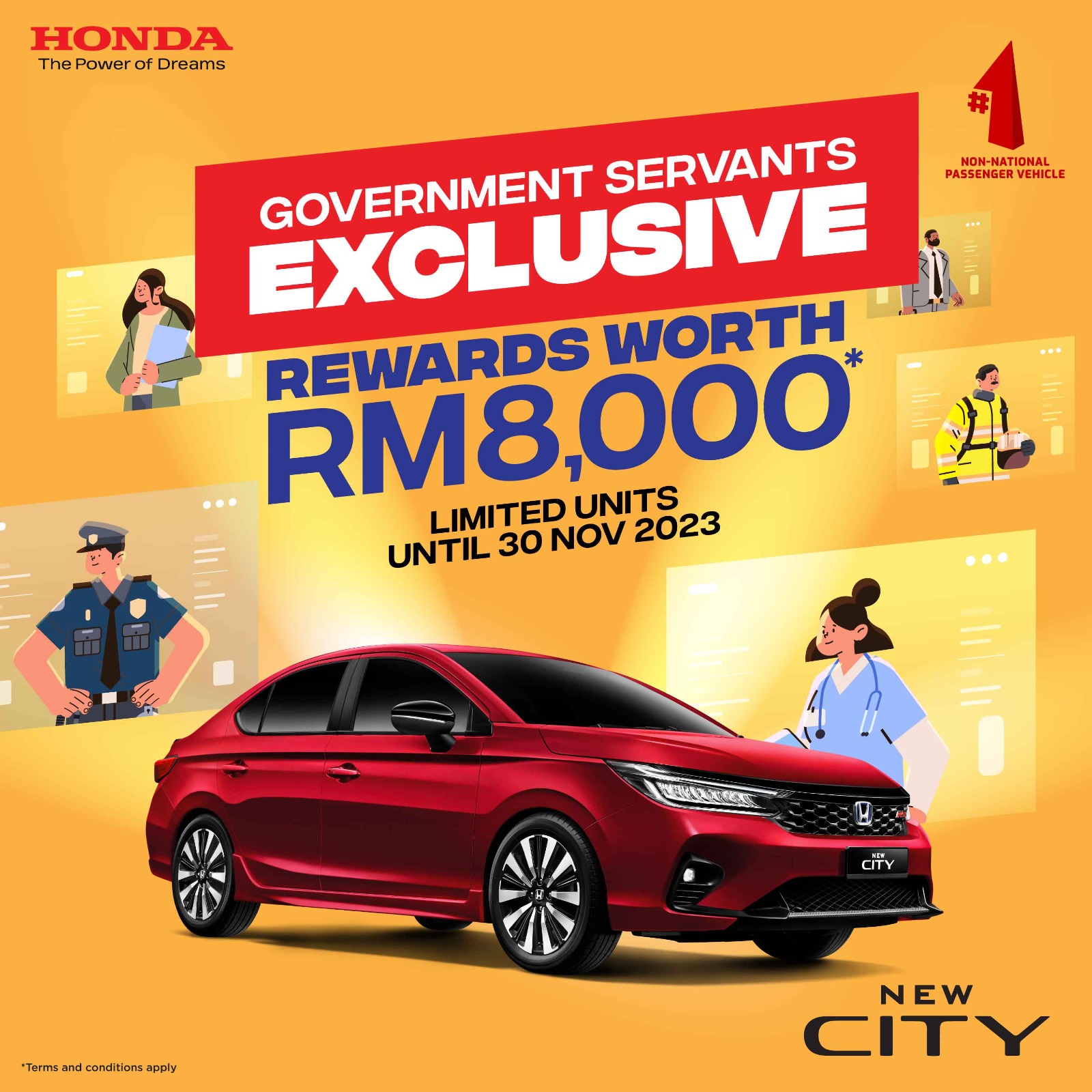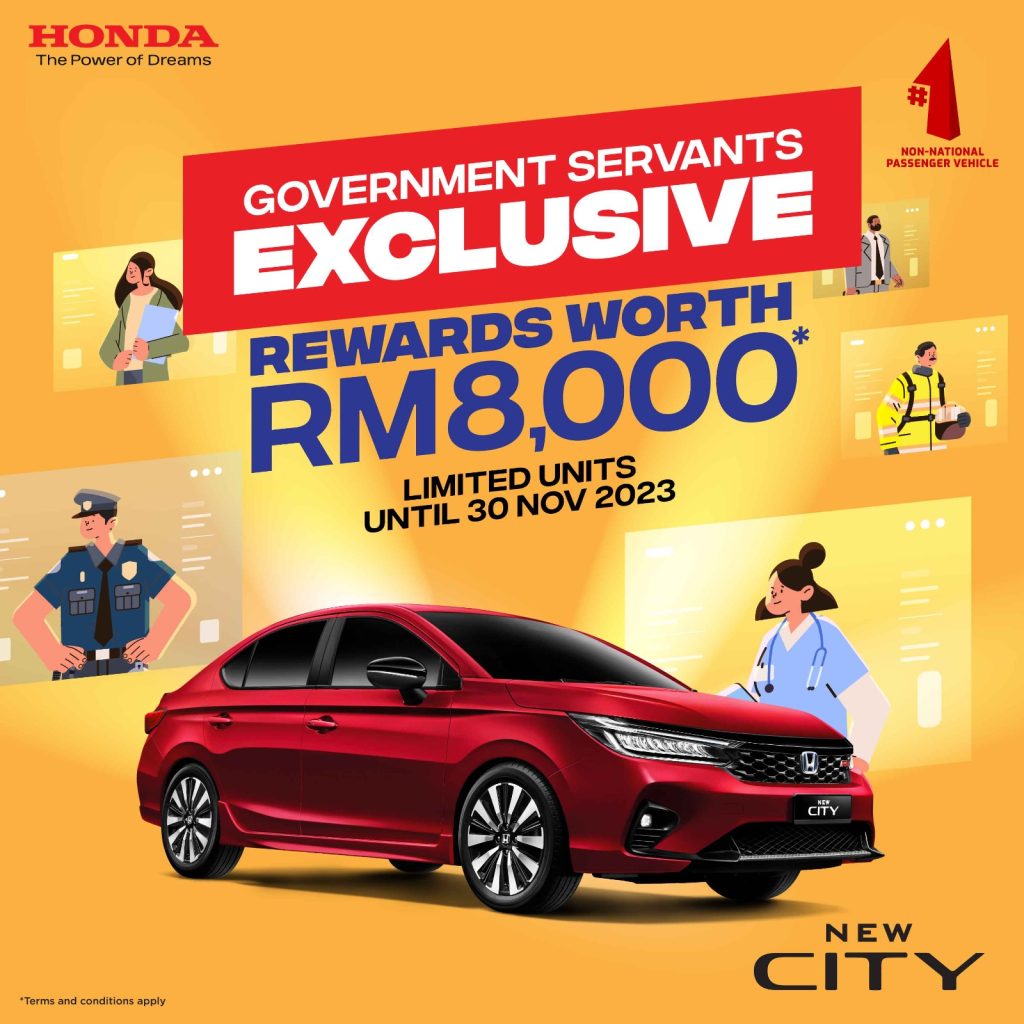 This promotion represents a significant opportunity for those eyeing a B-segment car, particularly the Honda City. Such comprehensive incentives, including substantial discounts and extra perks like the Ecotint window film, are rarely seen in the automotive market. Prospective buyers looking to make the most of this offer should act swiftly, as the government servants exclusive promotion, along with the November 2023 "Last Hoo-Ray Bonanza" deals, is set to conclude on November 30.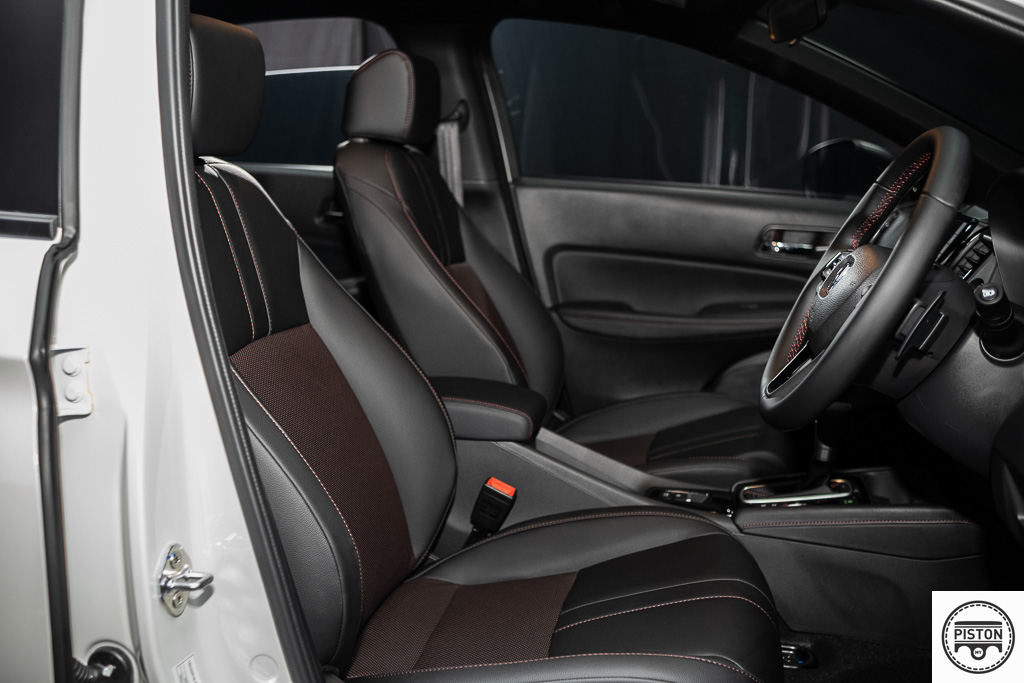 Honda Malaysia's exclusive year-end promotion, particularly tailored for government servants, presents an exceptional chance to own a Honda City with unprecedented discounts and added benefits. With the clock ticking and the promotion concluding on November 30, now is the perfect time for eligible customers to make their move and drive home in style with a brand-new Honda City.