Infiniti, Nissan's luxury arm, has finally unveiled its pet project, the retro sports car that was touted for being a modern interpretation of vintage racer. Called Prototype 9, the car is said to be a celebration of Nissan and Infiniti's ingenuity, artistry and craftsmanship.
It's basically a 1940s racer, reimagined through the eyes of Infinit's current designers and engineers. It began as an 'after-hours' project where the automaker's employees would devote a considerable amount of their leisure time into making this car a reality.
Sporting the same basic dimensions of the racing cars of 1940s, Prototype 9 has a rather squarish tubular design at the front that morphs into more of a rounded one towards the rear. Also a nice a touch, is the massive finned front grille design that is reminiscent of custom American hot rods.
But what's unique about it is the metallic trim panel that stretches across the entire grille and meets the bodywork of the front axles. In terms of looks, Infiniti broke convention with the car's paint scheme. Unlike most concepts, this one has a matte silver finish that is similar to what the Silver Arrows racers used to have back in the day.
In total, the car is 4,330mm long, 1,820mm wide and 910mm high with a ground clearance of 65mm. It's a pretty big vehicle but its overall weight, including the powertrain, weighs about 890kg, which should make it an agile vehicle around corners.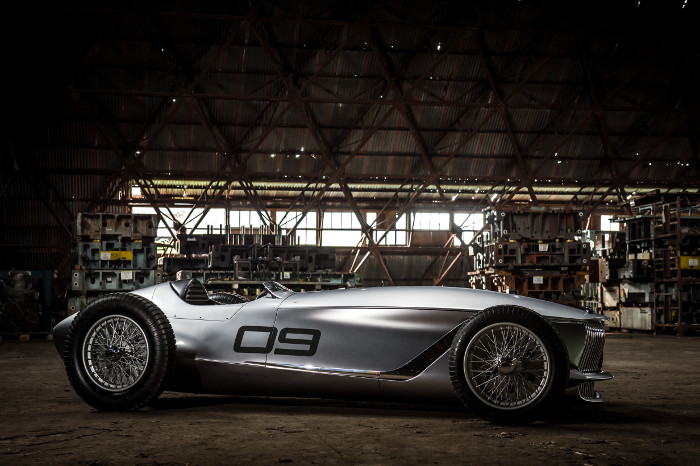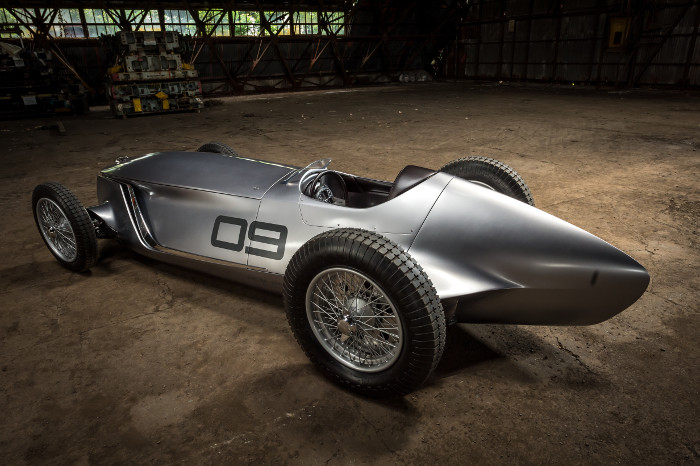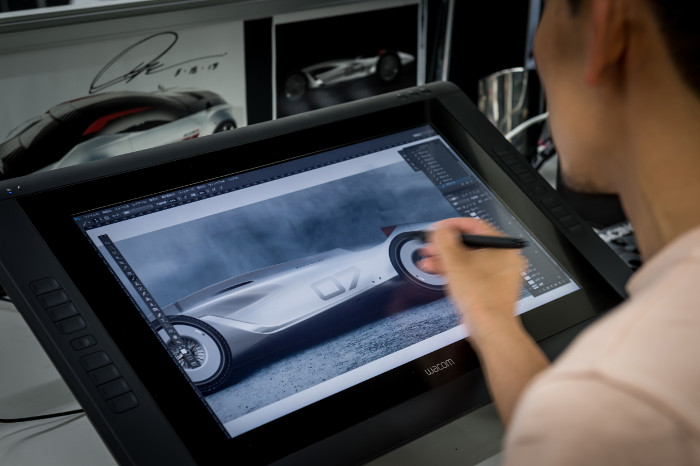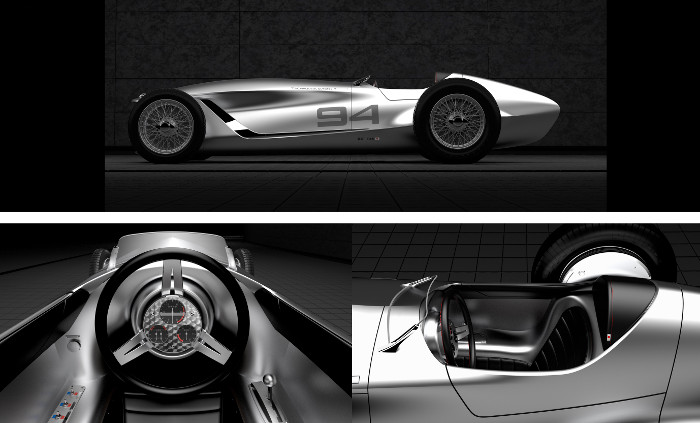 The car has a leading-arm rigid axle with transverse leaf spring front suspension and a De Dion axle with transverse leaf spring for the rear. And despite it being an electric car, it does not have power steering.
Regarding Prototype 9, Alfonso Albaisa, Senior Vice President, Global Design, said, "Prototype 9 celebrates the tradition of ingenuity, craftsmanship and passion of our forebears at Nissan, on whose shoulders we stand today. It started as a discussion – what if INFINITI had created a race car in the 1940s?"
He then added, "If one were to imagine an open-wheeled INFINITI racer on the famous circuits of the era, such as Japan's Tamagawa Speedway, what would that look like? The sketches were stunning and the idea so compelling that we had to produce a prototype. As other departments became aware of this, they volunteered their time to create a working vehicle."
Under the rather suave handmade exterior sits a steel ladder frame that should be period correct for the 1940s but be more rigid thanks to modern construction methods and the use of tougher materials.
The car is powered by a single speed powertrain that delivers 148bhp and 320Nm of torque to the rear wheels. Juice is supplied to the motor via a Lithium-ion battery pack and as such, the car is capable of sprinting from 0-100km/h in 5.5 seconds and reaching a top speed of 170km/h.
Infiniti will probably use this car as a design study or a show piece of the talents and capabilities of its design and engineering teams. We doubt that Prototype 9 will be of any use to Nissan's road-going vehicles in any point in its lifetime.