Porsche is starting to take the virtual world more seriously as its marketing tool. The sportscar maker has signed a six year deal with Microsoft at the New York International Motorshow, which will see both companies collaborating in projects that cover racing games and electronic gaming competitions. As such, in future games from Microsoft's Forza franchise, Porsche vehicles will receive more prominence than if ever did before. This will especially be evident in the gaming series Forza Motorsport and Forza Horizon.
This partnership will allow Porsche to delve deeper into the eSports arena, which are competitions designed for gamers to compete against each other in their preferred gaming genre. This is especially true with Forza Racing Championship (ForzaRC), which is the leading eSport racing series backed by the world's largest racing community.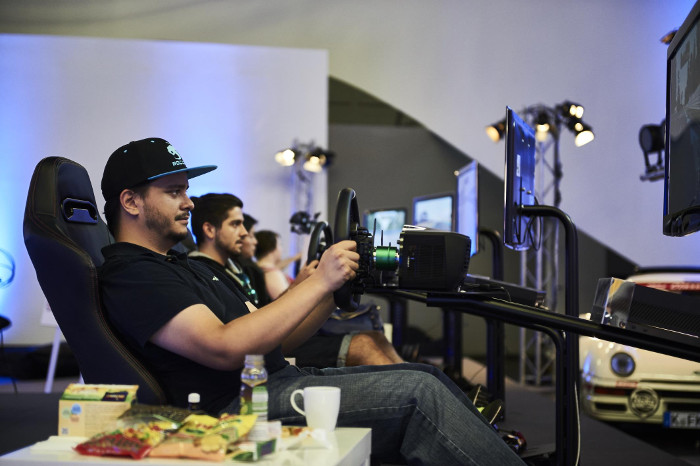 ForzaRC, Porsche's prime focus for now, is based on the current Xbox racing game Forza Motorsport 6 which already includes more than 20 Porsche vehicles since 2016. For 2017, ForzaRC will feature a motorsport championship too, where gamers from around the world can compete on the world stage. If you are interested, registration opened on 12th April 2017 at http://www.forzarc.gfinity.net/ and qualification will take place online beginning May 1st.
"By having Microsoft as our partner, we have the opportunity to take the pleasure of driving a Porsche and making it an experience in the virtual world", says Detlev von Platen, Member of the Executive Board responsible for Sales and Marketing at Porsche AG. "Racing games and eSports connect the real and virtual worlds and enable us to gain further access to the young target group. It means that they can develop a passion for Porsche even before buying their first sports car."
As icing on the cake for the newly signed partnership, a new Porsche package can now be downloaded for Forza Horizon 3. It contains a total of seven current and historical Porsche vehicles,that are the 550A Spyder, 718 RS 60 Spyder from 1960, 911 Carrera RS 2.7 from 1973, 911 GT2 (type 993), Cayman GT4 and the 911 GT3 RS as well as the new Panamera Turbo.
So, if you own an Xbox, are into the Forza franchise and a die hard Porsche fan, you should be very happy with this partnership. You can expect to see a number of interesting projects from both companies in the near future.