Every car company wants to grow its sales volume, a measure of business success. However, selling more and more vehicles means that population increases and demand for aftersales support by owners also increases. Honda Malaysia, for example, has had an average increase of 30% from 2014 to 2018. Forward-thinking companies will plan for such growth and ensure that aftersales facilities are progressively increased to match the rise in vehicle numbers.
Besides establishing new 3S (sales, service and parts) dealerships around the country, Honda Malaysia also makes sure that many of them have Body & Paint (B&P) Centres. This year, the company opened six new B&P Centres, bringing the total number of such facilities to 28 nationwide. The expansion of B&P Centres is in line with the company's direction to provide convenience to its customers by fulfilling their various needs in just one service centre.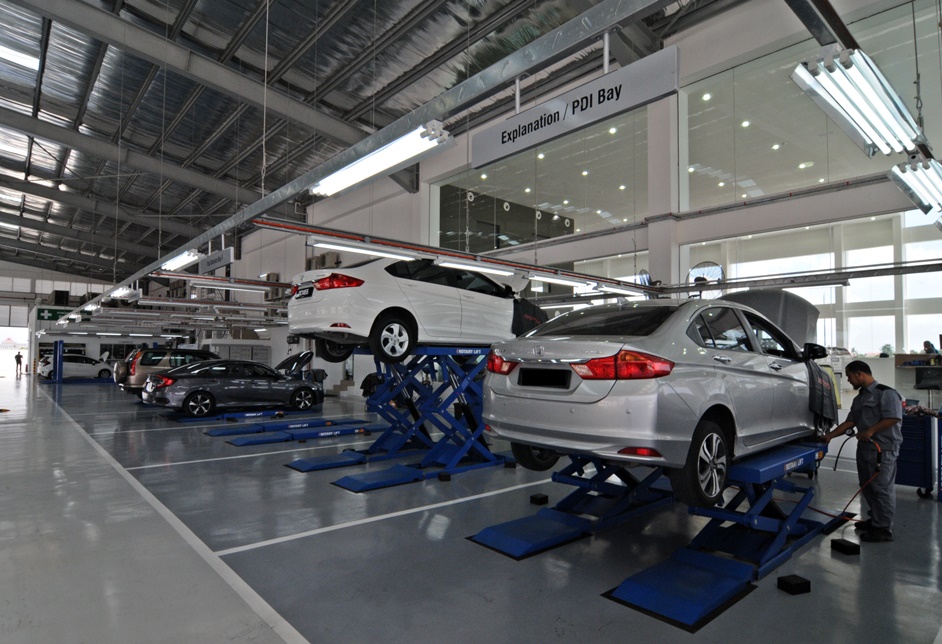 Increasing intakes at B&P centres
As of October 2019, authorised Honda dealerships around Malaysia recorded a combined total of over 36,000 B&P service intakes, a 40% increase from the BP service intakes in the same period last year. The rising number is attributed to customers understanding the need for professional and qualified restoration of bodywork, genuine parts as well as high quality paintwork for their vehicles to ensure continued long-term durability.
Honda Malaysia's Managing Director and CEO, Toichi Ishiyama, that the company is striving to provide more aftersales convenience to customers by extending the B&P Centre footprint. "To date, we have 28 B&P Centres in operation. We believe the expansion of B&P Centres will help Honda Malaysia meet the increasing demand as well as offer high quality aftersales service and benefits to our customers such as skilled technicians and conducive environment. All our dealerships are also equipped with advance facilities and equipment to ensure that our customers' vehicles are well taken care of," he said.
Only genuine, quality products used
Honda Malaysia ensures that quality products and materials are used at the B&P Centres. This includes waterborne paint which is more environment-friendly, as well as genuine Honda parts that are certified by Honda Motor.
Additionally, all Honda B&P centres act as one-stop centres by providing comprehensive assistance to owners in terms of vehicle inspection, accident vehicle repairs, painting, quality checks after repair and many more service. More importantly, they provide assistance for making insurance claims which can be very welcome at a time when the owner may be distressed or unfamiliar with the procedures.
For more information on Honda Malaysia's B&P Centres, visit www.honda.com.my.