For those who have been frustrated by the one-person-per-vehicle ruling under the Movement Control Order (MCO), there's good news. The ruling has now been amended to permit two persons to be in a vehicle – but there are also conditions. The two persons should be from the same household and family, so it would be husband and wife, or mother and child, etc.
And as before, travel (maximum of 10 kms) is only permitted for the purpose of buying essential groceries, food, medical supplies or to seek medical treatment. And the range from home is 10 kms, unless there is a special reason to go further, ie for specialized medical treatment at a specific hospital or clinic (documents must be shown).
This allowance should be appreciated so don't use it as an opportunity to go dating because that would get you arrested. Those who abuse this allowance will only cause problems for other law-abiding citizens who follow the rules because the authorities may decide to withdraw it since there is disobedience.
As the situation improves with regards to the COVID-19 pandemic in Malaysia, the government is slowly adjusting the regulations but stresses the need to observe social distancing. This must be kept in mind now that more people can go out so supermarkets and other places will see more customers.
Many service centres are also operating but customers are asked to make appointments before going. This is to enable the personnel to adhere to the conditions of their permit to operate. The companies must practice social distancing in their premises for the protection of the public as well as their staff. Therefore making an appointment will enable them to prepare for the arrival of a customer and minimize interaction.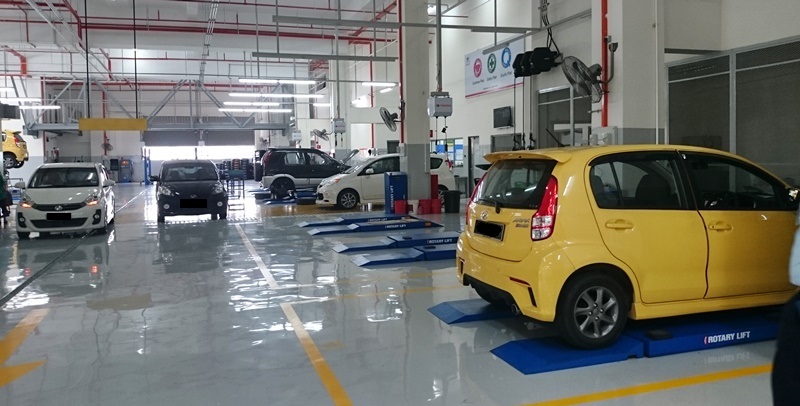 Note also that the 10-km range limit applies so choose the service centre closest to you. To determine how far away it is, you can use Waze or Google Maps to check the distance.
Last day to apply for interstate travel
Today is also the last day to apply for interstate travel. This is only for those who have been trapped in another place and want to return to their home in the city. To date, the police have received over 250,000 applications via the Gerak Malaysia mobile application. After reviewing the applications, the police will provide the National Security Council with the data for discussion on the schedule to allow travel to take place.
The plan is for the schedule to be from May 1, 2 and 3, depending on the volume of traffic and the origins/destinations of the travellers. Applicants who receive approval will be issued a QR code which they must show at roadblocks to pass through without problems.
Download Gerak Malaysia app from the Apple AppStore, Google PlayStore or Huawei App Gallery
---