As expected, with the whole country virtually shut down during the month of April, new vehicle sales did not take place at all. The latest summary of April data from the Malaysia Automotive Association (MAA) shows that only 141 vehicles were delivered, of which 131 were passenger vehicles. We're not sure how these were delivered with the Movement Control Order (MCO) active but they would have been units already registered earlier since the JPJ was closed.
This is the lowest ever volume in the history of the industry; even in the first year of local assembly in 1967, the Total Industry Volume (TIV) was 16,615 units. The only time there would have been such a massive fall would probably have been during World War II!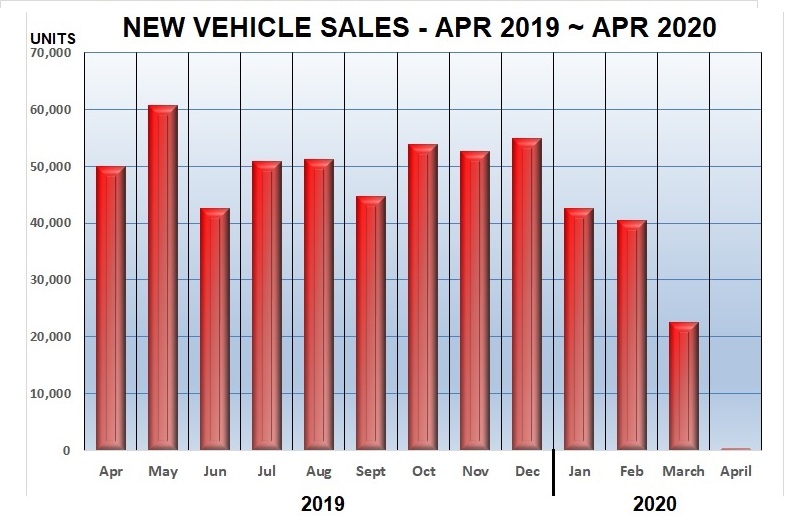 The MCO was activated on March 18 so there were at least some two weeks for sales and deliveries, and the TIV for that month was 22,478 units, about half the number sold in February. There's obviously no point comparing the TIV of April 2020 to that of 2019 but if you want to know, for the same month last year, the TIV was 49,935 units.
Production likewise fell since factories were ordered to shut down although at a later stage of the MCO, limited production was permitted – but only for vehicles to be exported and not for the domestic market. Only 275 vehicles were produced, of which 240 were passenger vehicles.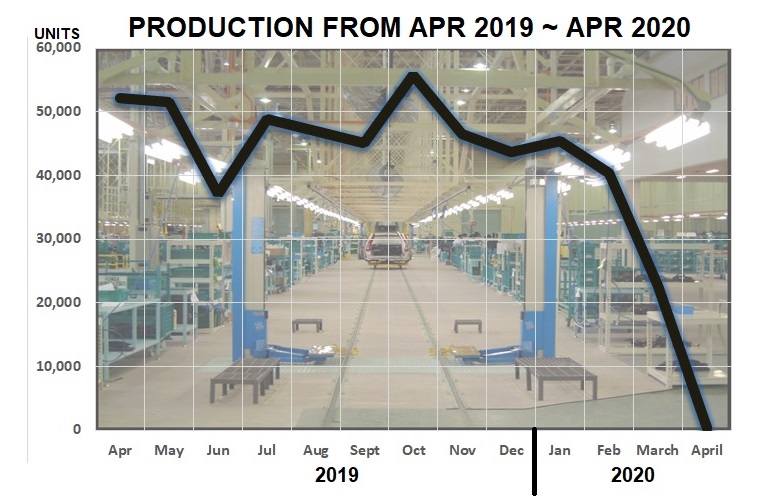 Of course, there was no point assembling for the domestic market anyway since the showrooms were closed and dealerships could not operate so they would not have needed new stocks. Production for the domestic market has only resumed recently and only for the high-volume brands would there be a need to meet outstanding orders made prior to the MCO starting.
At the beginning of this year, the MAA forecast the 2020 TIV as 600,000 units but in view of the massive contraction, it has revised the number by 33% to 400,000 units. That's a TIV level almost similar to what was achieved 19 years ago in 2001. Analysts in some companies do not think it will be that bad and forecast a range of between 8% and 16.5%. However, the MAA normally makes it forecasts based on input from its members, the car companies, who would have a better sense of the market.
With only 141 units in April, the TIV can't really go any lower so May should see a higher number. But with the impact of the pandemic on the country and the financial strains on consumers, there may be reluctance to buy new vehicles in the immediate future. Many will have reduced incomes if they have not lost their jobs altogether, and there is still much uncertainty about the future.
Over 50% drop in sales as MCO brings car industry to a standstill