Most people would never have heard of Lucid Motors but that's how the auto industry is these days, with many new players joining it. Lucid, originally known as Atieva and based in California, is one of those start-ups which has focussed on electric vehicles during the 13 years since its founding.
From making EV hardware (batteries and powertrains) for other companies, Lucid has developed its own technology and has embarked on developing and producing its own electric cars. Its first model will be the Lucid Air with up to 4 versions at prices expected to start from US$80,000 (about RM332,000).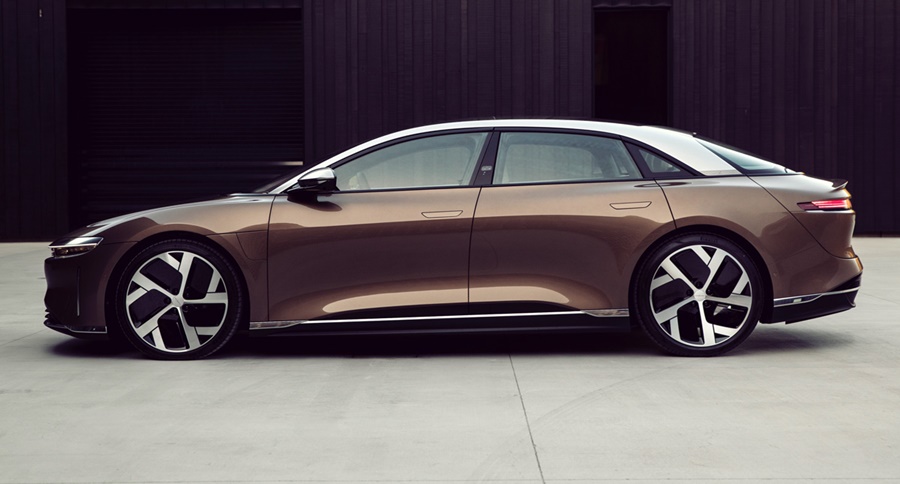 "Lucid Motors is driven to make the electric car better, and by doing so, help move the entire industry forward towards accelerated adoption of sustainable mobility. The goal of this relentless approach to developing the world's most advanced electric vehicle is to benefit all mankind with sustainable, zero emission transportation, and to also attract new customers to the world of EVs," said Peter Rawlinson, CEO and CTO of Lucid Motors.
Using space to create the Air
The Lucid Air is said to be the result of a revolutionary approach to automotive packaging called the Lucid Space Concept. It capitalizes upon the miniaturization of Lucid's in-house developed EV drivetrain to optimize interior cabin space.
The concept is central to the architecture of the Lucid Electric Advanced Platform (LEAP) upon which the Lucid Air, and forthcoming Lucid vehicles, will be built. It's a holistic, clean-sheet approach to advanced EV construction, without using existing 'off the shelf' solutions so often seen in EVs from legacy automakers.
By simultaneously making smaller yet more powerful electric motors and improving the packaging of the entire electric powertrain, Lucid is able to reclaim that space for passengers and their comfort. This extends the philosophy of hyper-efficiency embedded in the car, from energy to spatial efficiency, to achieve longer range, practicality, higher performance, and luxury.
The Space Concept
The Space Concept also contributes to the subtly different and modern proportions for the Lucid Air, without relying on any traditional automotive design cues, instead delivering a  car that can look distinctive on the road.
Lucid designers have also made the Air the world's most aero-efficient luxury car. Tests  in an advanced rolling-road wind tunnel have returned results of a Cd of 0.21. This aspect is particularly important for EVs as wind resistance must be kept to a minimum so as to enable motor output to be used to propel the car.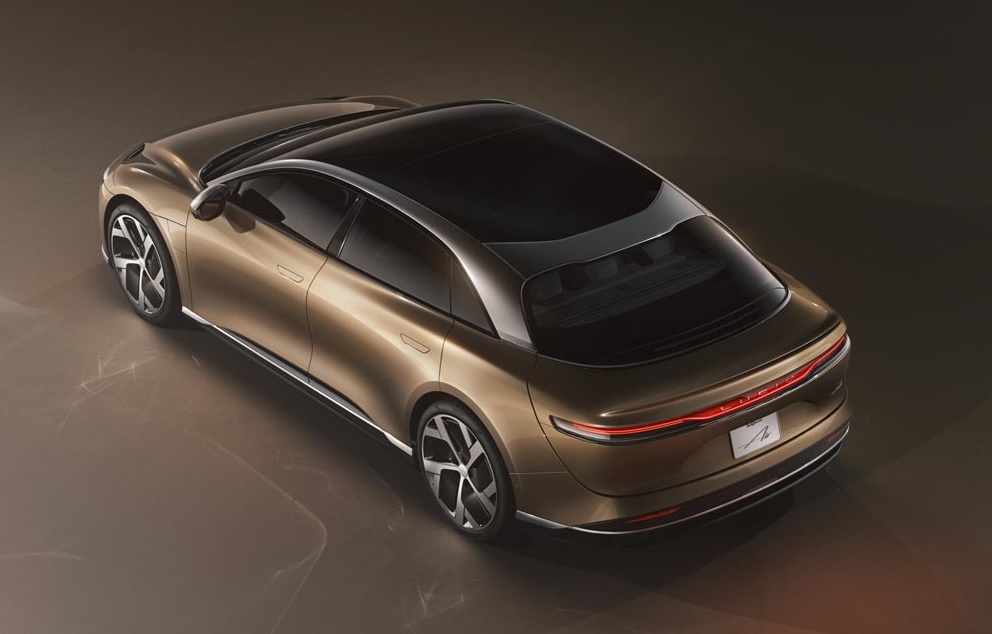 Advanced lighting
The car's headlamps employ advanced technology with the revolutionary Micro Lens Array system. This has literally thousands of 'light channels' to provide the brightest, most precise and advanced lighting. Digital 'steering' of light direction is possible by digitally switching light channels in different directions to give the best spread and coverage.
Lucid will also create special retail and digital experiences for the brand which will be different. These are summed up in the brand tagline of 'Dream Ahead', which is also the company's vision for rejecting the status quo and always pushing the boundaries in EV technology.
Record-breaking performance and range
Initial specifications claimed for the Lucid Air show output of up to 1,080 hp available in a dual-motor, all-wheel-drive architecture. It is claimed to be able to do the quarter-mile (about 400 metres) as quick as 9.9 seconds on a consistent, repeatable basis. To date, no other electric sedan has been able to do a time under 10 seconds, according to the company.
High performance can usually mean less range; at least that is how it has been with internal combustion engines. But for electric cars, advanced technologies are continuously extending the range and up to 832 kms is the claim for the Lucid Air with a full-charged battery pack. The compact 113 kWh extended-range battery pack is developed in-house.
World's fastest charging EV
When it arrives in the market in 2021, the Lucid Air will be the fastest charging electric vehicle ever offered, with the capability to charge at rates of up to 32 kms per minute when connected to a DC Fast Charging network. For owners charging their car in real-world conditions on the road, that can translate into 480 kms of range within just 20 minutes of charging.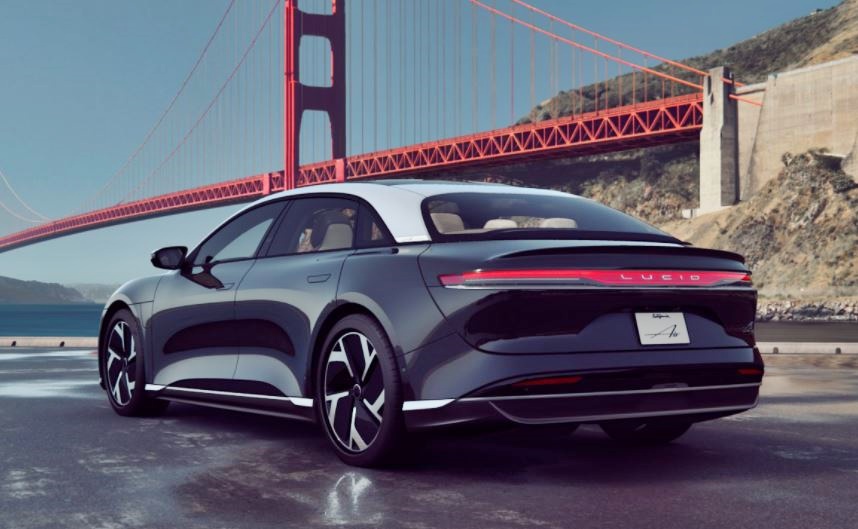 To enter the market sometime next year, the cars will be offered in North America, and some countries in Europe and the Middle East.