If you're still saving for a Ford Raptor, here's another way to get one into your home – for a lot less money. This October, LEGO Technic will release a Ford F-150 Raptor for just US$99.99 (about RM415) but you will have to put it together at your own assembly plant (no AP nor manufacturing licence required)
The LEGO model joins the brand's Technic range that includes many other high-performance models such as the Ford Mustang, Ferrari 488 GTE, Lamborghini Sian, McLaren Senna GTR and Bugatti Chiron.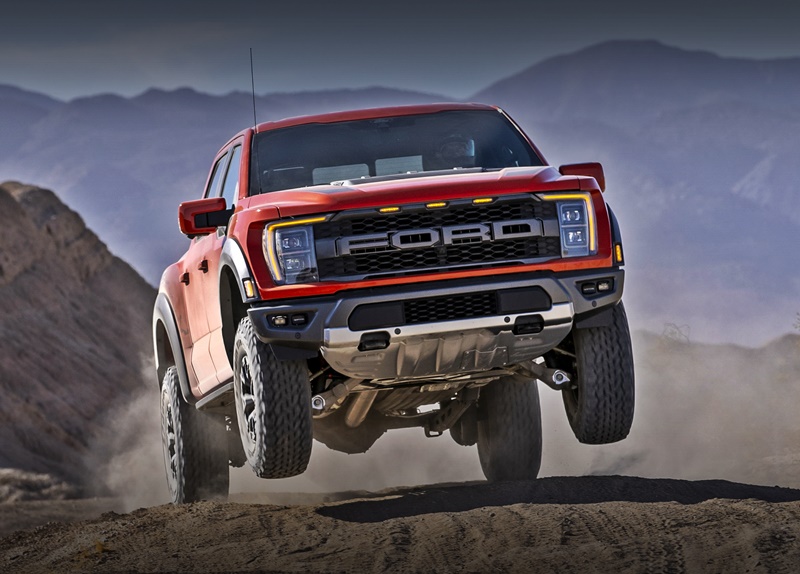 Based on the bestselling truck in the world
However, this Raptor is not the same one as that imported to Malaysia by Sime Darby Auto ConneXion as it is a high-performance version of the F-150, the bestselling truck in the world for many years. The one sold in Malaysia is a high-performance version of the popular Ranger which was developed by Ford Racing.
The LEGO Technic Raptor measures 42 cm in length, 18 cm in width, and 15 cm high. It is made up of 1,379 parts, with the bodywork in a distinctive orange colour. The Technic models are for older children but even adults will have fun building them.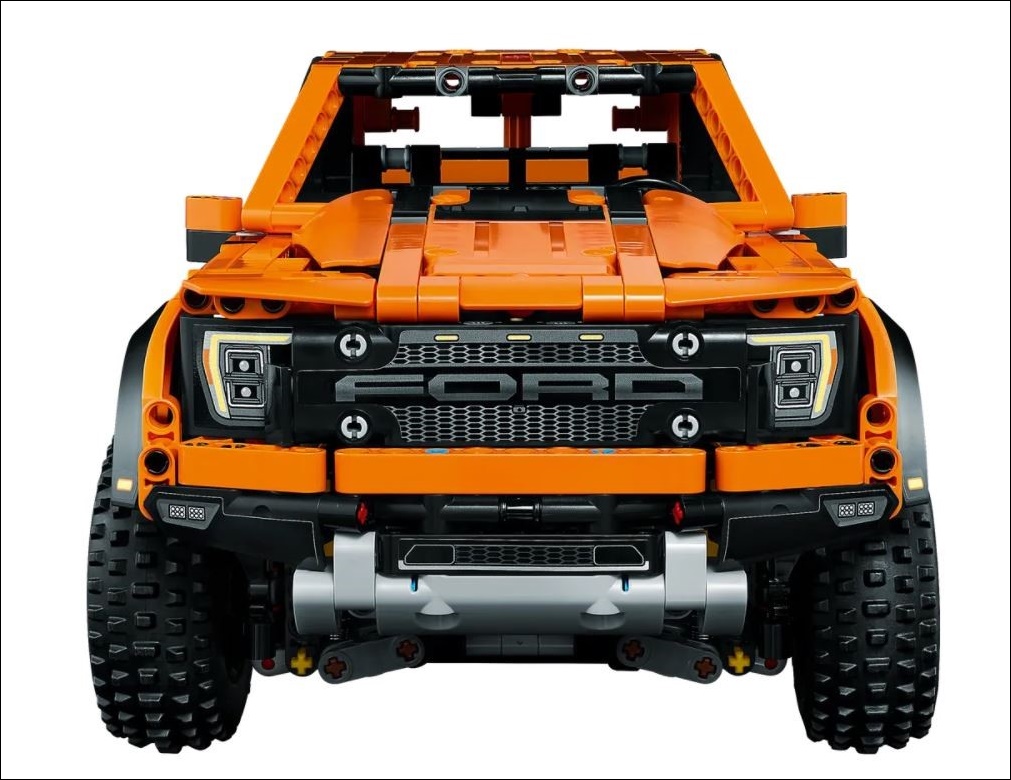 Great degree of authenticity
As with the other models, LEGO has made sure there is a great degree of authenticity in the details, even though little bricks cannot fully replicate the curves of sheet metal. The detail is still impressive and even the 3.5-litre V6 engine (which in the real truck produces 450 bhp) has moving pistons.
There's the massive skidplate below the front end and under the rear are the dual tailpipes. The working suspension and wheels are accurately designed in a smaller scale.
Registered in Michigan too
Inside the model, the cabin is also realistically created. All four doors can be opened, along with the bonnet and there's a detailed truck bed as well at the back. LEGO has also included a registration plate from Ford's home state of Michigan with the number HZR211.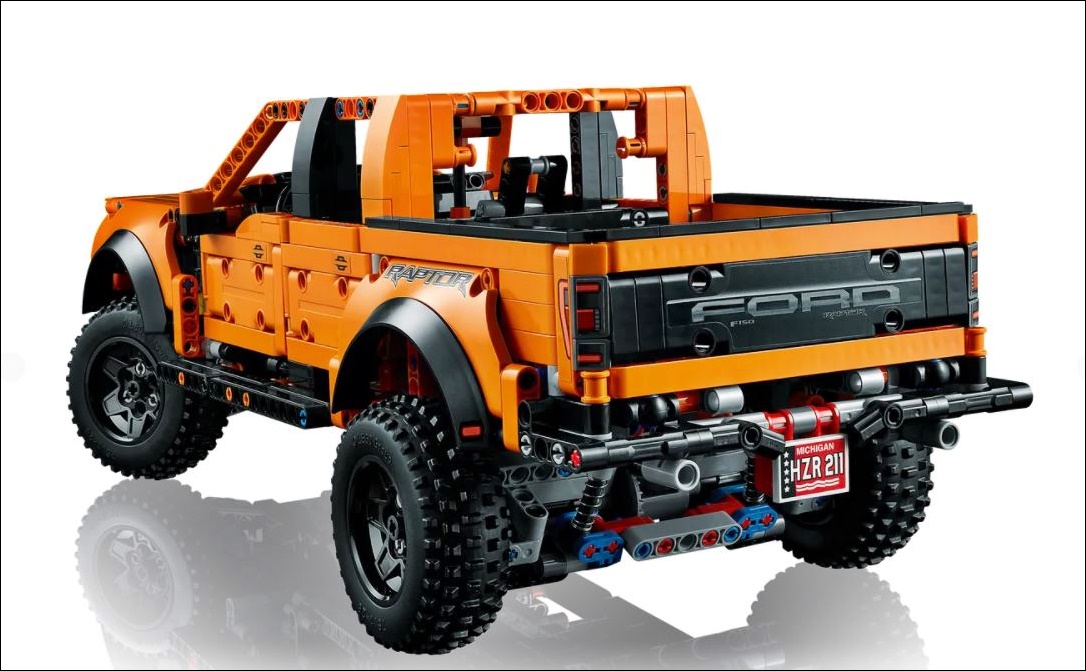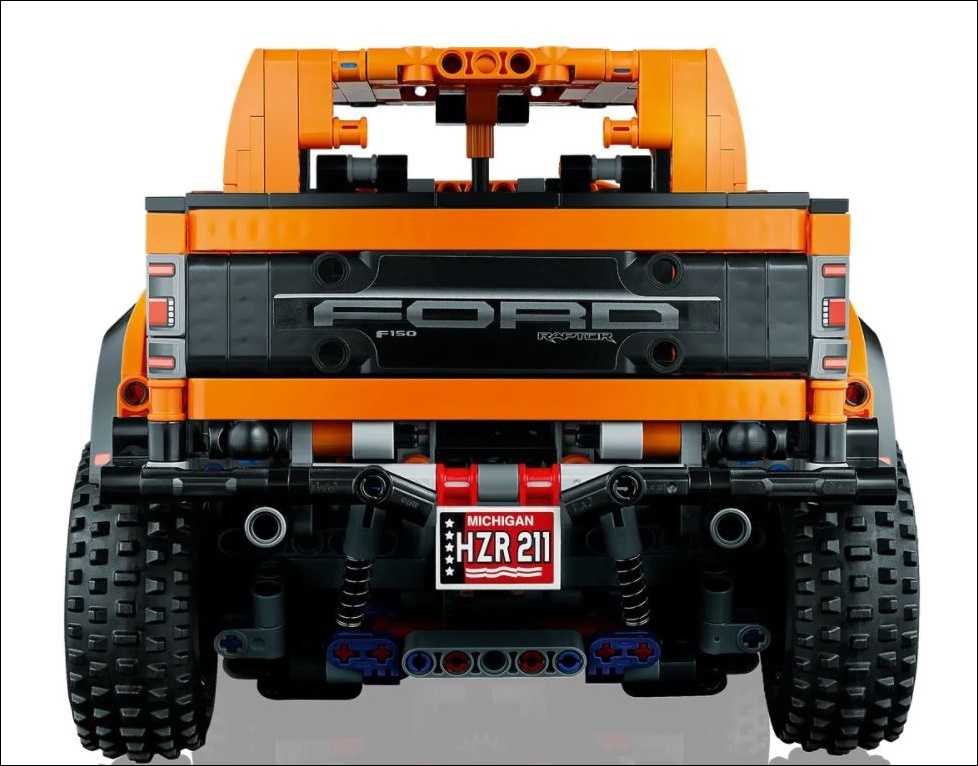 If you're also interested in the Ranger Raptor (pictured below), visit www.sdacford.com.my for more information.