During the drivers' briefing, Aston Martin's Sebastian Vettel walked out of the room and officials deemed that he had 'left without permission' and therefore committed an offence under the regulations. As a result, he was handed a suspended fine of 25,000 euros which will be held for the rest of the 2022 season. Vettel's action was prompted by frustration as drivers sought explanations for inconsistent decision-making by race officials.
Mercedes-AMG's Lewis Hamilton also had a worrying moment 15 minutes before the start of the 71-lap race as there seemed to be a problem that brought mechanics running to his car as it was parked on the starting grid. But they managed to get it fixed (believed to be the brakes) in time.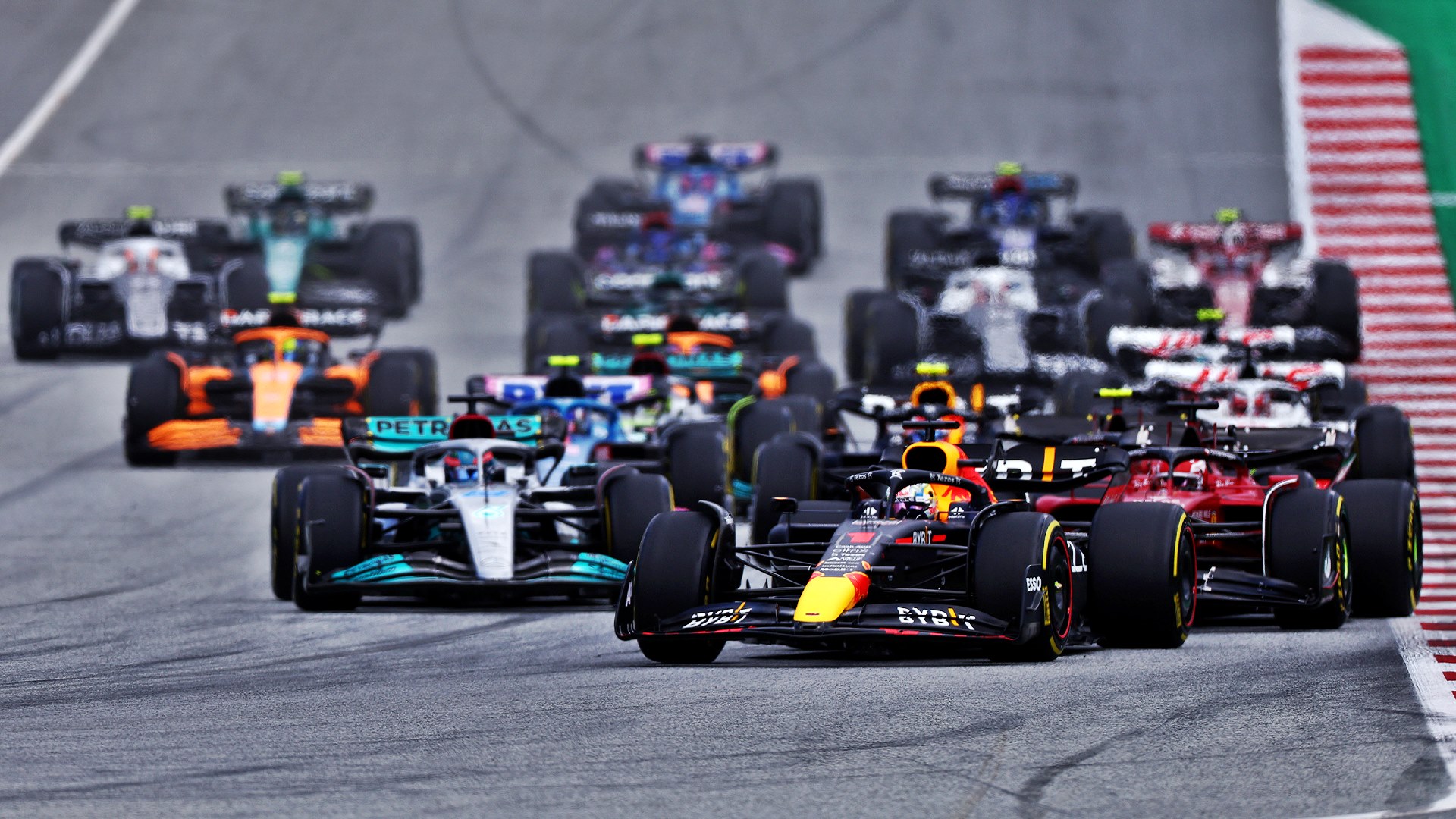 The starting positions for the race were determined by the finishing order of the Sprint Race yesterday and of the 19 cars that took part (Alpine's Fernando Alonso retired before the race started), the top four finished in the same order as the Qualifying session.This put two Ferraris behind poleman and championship leader Max Verstappen of Red Bull Racing. It was going to be interesting seeing if the Ferrari team had decided to continue letting their two drivers fight each other if the situation arose (as it did during the Sprint race).
Verstappen got a clean and smooth start but Carlos Sainz (Ferrari) left the track at Turn 3 and that allowed Mercedes-AMG's George Russell to slip ahead. But at Turn 4, the British driver came inb contact with Red Bull Racing's Sergio Perez and the Mexican's car slid into the gravel although he was able to keep going but dropped to the end of the field. The incident had the attention of the Stewards who would review it and later give Russell a 5-second time penalty.
The contact caused damage to Russell's car and he was having understeer. Vettel too reported damage on his car. Haas F1's Mick Schumacher again tangled with Hamilton and took his seventh place – which might mean the world champion would go through the same frustrations he had in the Sprint race. Meanwhile, at the front, Ferrari's Charles Leclerc was right on Verstappen's tail and looking to displace the Dutchman from the lead.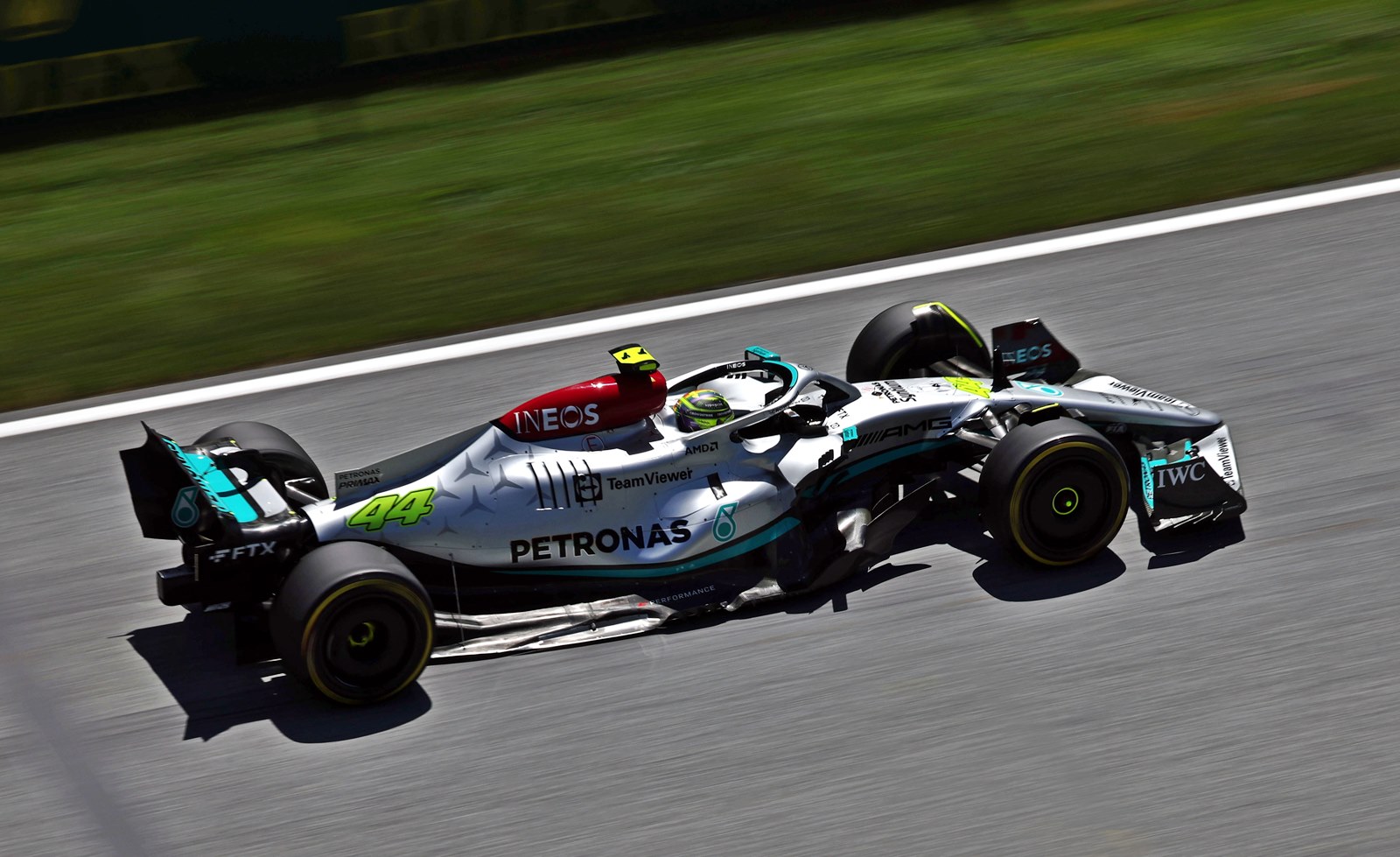 Leclerc had DRS but the Red Bull Racing car was superior in straight line speed. But without Perez nearby, Verstappen would have to stay focussed against two Ferraris right behind him as Sainz had also closed in.
Russell came in on lap 12 to serve his 5-second penalty and during that time, he also got a new rear wing. But it costs him many places and he was down to 19th when he rejoined the race.
On lap 13, Verstappen came in to switch to hards and Leclerc took over the lead. When the Red Bull driver rejoined, he was down in fifth, behind Hamilton and about 20 seconds behind Leclerc. But as drivers ahead began to also come in, Verstappen was able to move upwards quickly and was in fourth (still behind Hamilton) by lap 17. The gap to the front was still a double-digit time.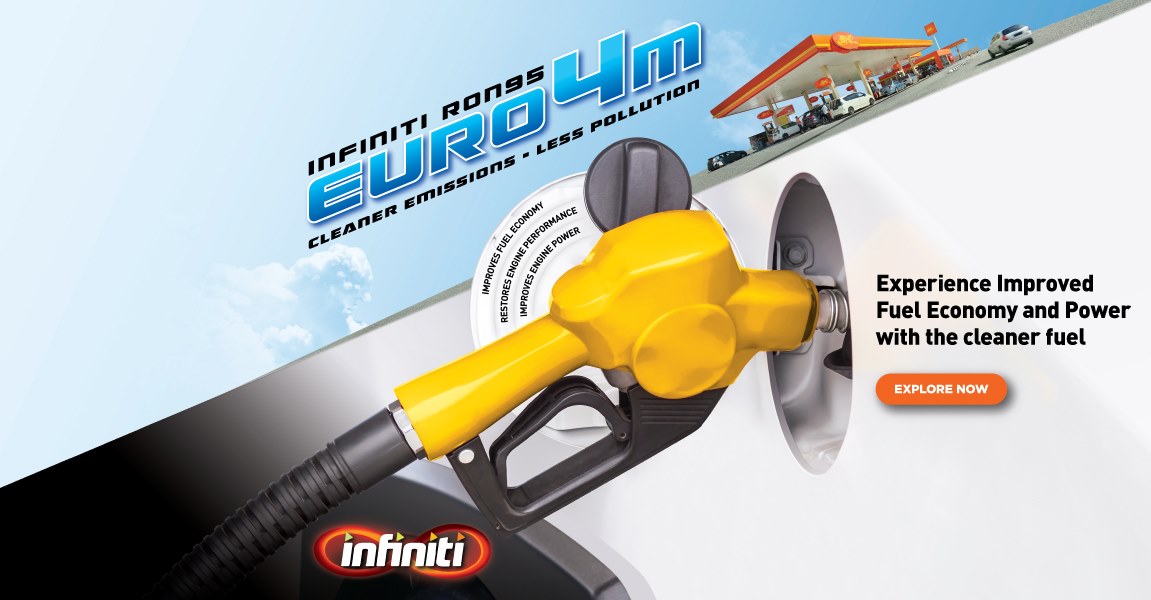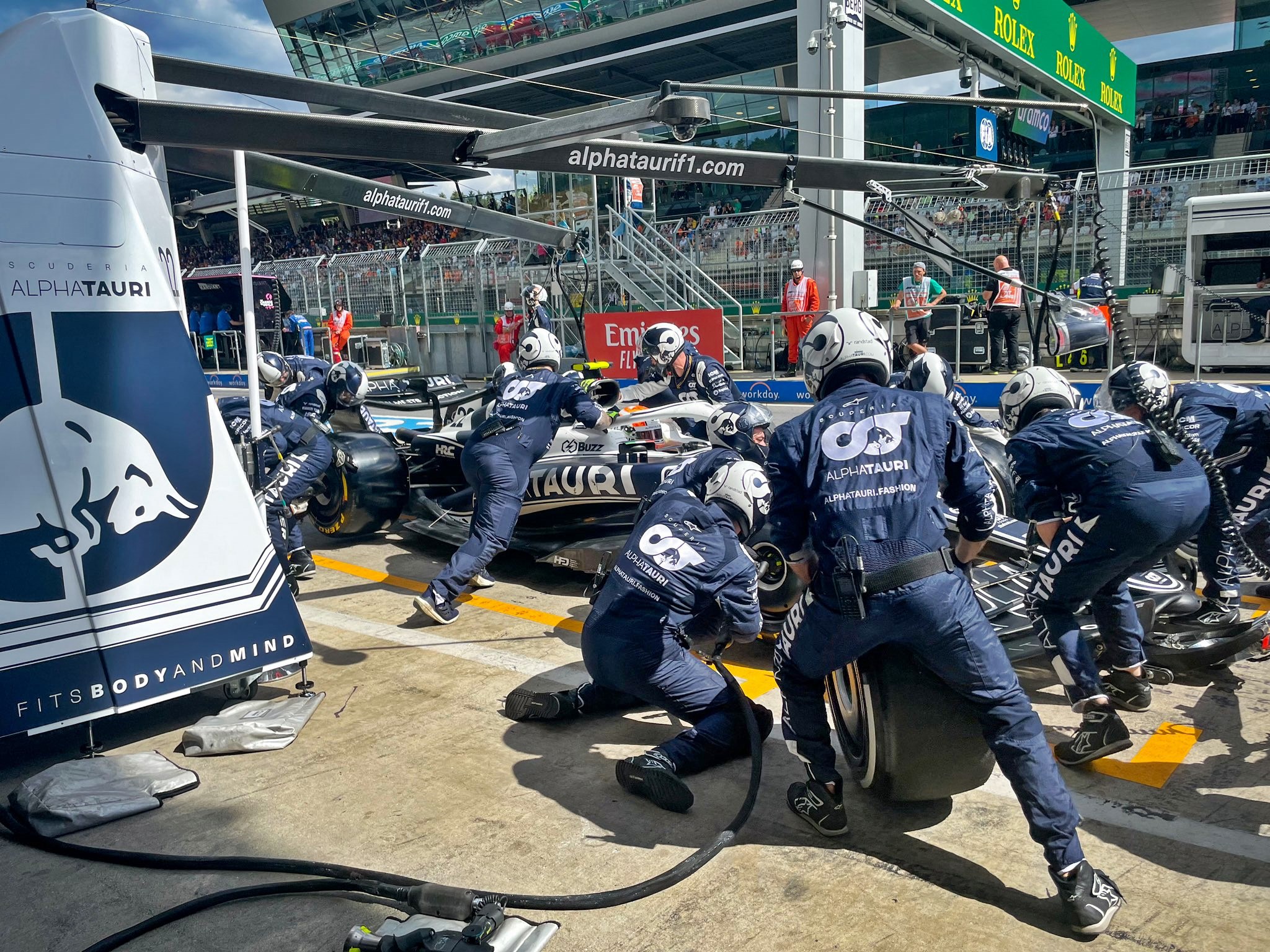 By lap 20, Verstappen was able to get past Hamilton easily into third place, though still 19 seconds behind Sainz who, in turn, was 4 second behind his team mate. Further down, there was a battle for sixth place between Yuki Tsunoda (Scuderia Alphatauri), Zhou GuanYu (Alfa Romeo) and Alonso as well as his Alpine team mate, Esteban Ocon.
On lap 25, Leclerc left the track to enter the pits, along with Perez whose sidepod damage forced retirement at that point, Sainz was in the lead when Leclerc rejoined just ahead of Hamilton. Then Sainz came in and it was Verstappen in the lead again but Leclerc was closing in fast too.
When Hamilton finally came in, he was delayed by a problem with the wheel, and when he rejoined, he was behind Aston Martin's Lance Stroll and Ocon. He had to work hard again to get back his original position but that's what he's paid such a huge salary for anyway. Meanwhile, team mate Russel was duelling with McLaren's Daniel Ricciardo for ninth place.
Lap 33 saw Leclerc finally getting past Verstappen who (from radio exchanges) seemed to be having some issues with inconsistent tyre grip. And the Dutchman had also to watch out for Sainz who was coming up from behind as well. Not taking chances, Verstappen quickly headed to the pits on lap 36 to change tyres and managed to get back into the race in third place, with a 25-second gap from Hamilton.
Lap 40 saw yellow flags coming out as Vettel went off into the gravel after a collision with Scuderia Alphatauri's Pierre Gasly (for which Gasly would get a 5-second penalty). But the Aston Martin was able to get out although Vettel was down to 17th.
The Stewards were obviously keeping a close eye on the cars in the corners and many drivers receive warnings and penalties for going over the track limits. At the front, Leclerc was clearly the faster of the two Ferrari drivers, with Sainz about 5 seconds behind and then a gap of 17 seconds to Verstappen. 24 laps remained.
Both Leclerc and Sainz gave up the front positions as they came into the pits, allowing Verstappen to lead the race. But it was not going to be easy to stay there because Leclerc had been quick to get back out and was right on the back of Verstappen within half a lap – and one lap later, he recaptured the lead.
Hamilton was fourth and came in on lap 52 for medium tyres, retaining his position as the next car with Ocon in it was some distance back. With 17 laps to go, what was the strategy for Sainz? It was uncertain if he would pit again so the Ferrari man stayed within striking distance.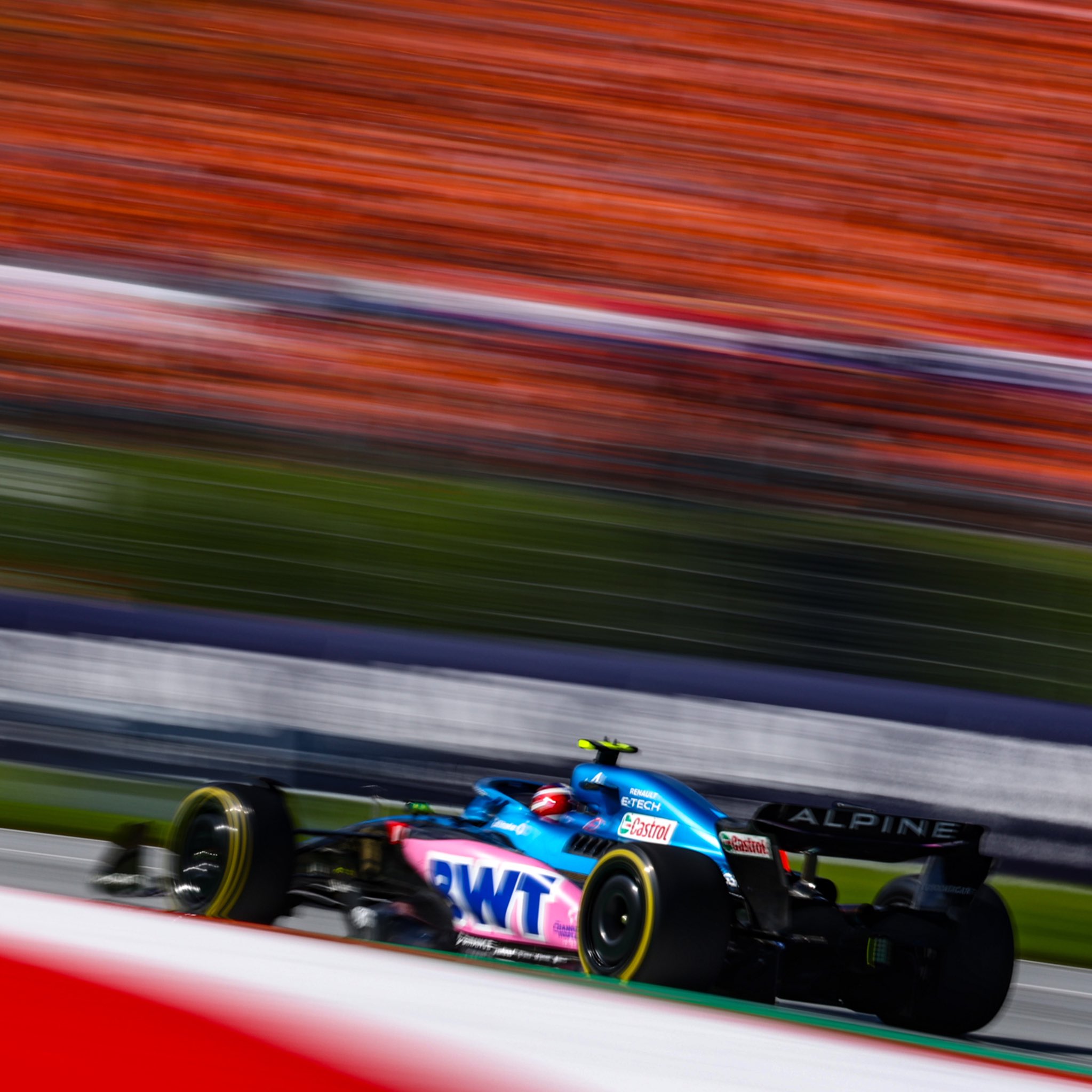 Sainz was pushing hard to catch Verstappen when, on lap 55, his car was on fire and he had to quickly come to a stop. The Virtual Safety Car (VSC) was activated as he managed to park in a safe spot, and many cars quickly shot into the pits. Lap 60 was coming up and Hamilton was able to move up another position and look forward to standing on the podium. Behind him was Russell so the team could get another chunk of points today. The VSC was turned off with 11 laps remaining.
Leclerc was in the lead when the VSC was turned off with 11 laps remaining. However, one lap later, he was on the radio reporting that the throttle felt like it was sticky and the engineers quickly looked at the data. They assured him that all was well; his engine was fresher than the one in Sainz' car so he did not have to be so worried though he had to watch his foot pressure.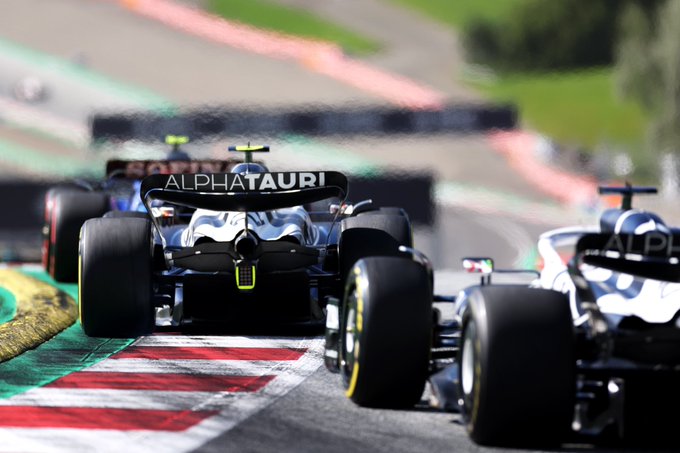 With 6 laps remaining, Alfa Romeo's Valtteri Bottas put in a stronger effort to get into the top ten for points and managed to grab it from Williams Racing's Alex Albon. The Thai driver then dropped another place as Alonso also swept past him in Turn 5.
The final few laps must have been very tense for Leclerc as his throttle was not working properly and then he found that downshifts were not being executed. Could the power unit hold on just a little bit more, even as Verstappen was pressuring him? Verstappen got within 2 seconds just as the finish line came into sight and it was Leclerc who took the chequered flag to win the Austrian GP this year.