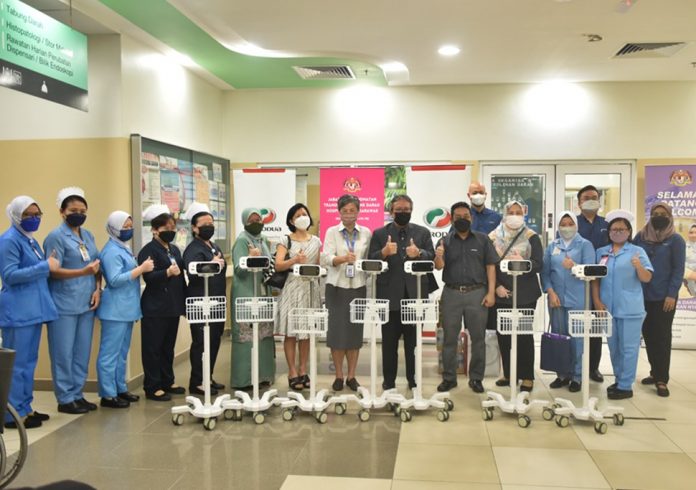 Perodua continues its support to public hospitals with the recent by contribution of medical diagnostic equipment to the Sarawak General Hospital. The initiative is to support the government's mission in improving the quality of health services in the country and, at the same time, thank the dedicated frontliners.
The Malaysian carmaker contributed seven Vital Sign Monitors (for monitoring body temperature, pulse and respiration rate as well as blood pressure) worth a total of RM84,450. At the same time, hampers were presented to patients and staff in the paediatric ward of the hospital.
The handover ceremony was attended by Perodua President & CEO, Dato' Zainal Abidin Ahmad; Perodua Sales Sdn Bhd Chief Operating Officer, JH Rozman Jaafar; Sarawak General Hospital Director, Dr. Ngian Hie Ung; and Deputy Director (Medical), Dr. Norinawaty Abg. Daud.
"We thank the staff of the Sarawak General Hospital for their service to the community, we hope our contribution will further benefit the people of Kuching and Sarawak," Dato' Zainal said.
"As part of our Corporate Responsibility initiative, we are always looking for opportunities to provide the best assistance to strengthen the country's health system. As such, we are in constant communication with Ministry of Health and other relevant parties to continue our initiatives," he added.
"This is one of our ways to thank the government and Malaysian, especially our customers who have given us their trust and support over the years," he said.
To date, Perodua has donated medical and health equipment to public hospitals including Hospital Sungai Buloh, Hospital Selayang, Sabah Women and Children's Hospital in Likas, Hospital Shah Alam, Hospital Kuala Kubu Bharu, Hospital Canselor Tuanku Muhriz, Hospital Ampang, Hospital Putrajaya and several community clinics within Hulu Selangor.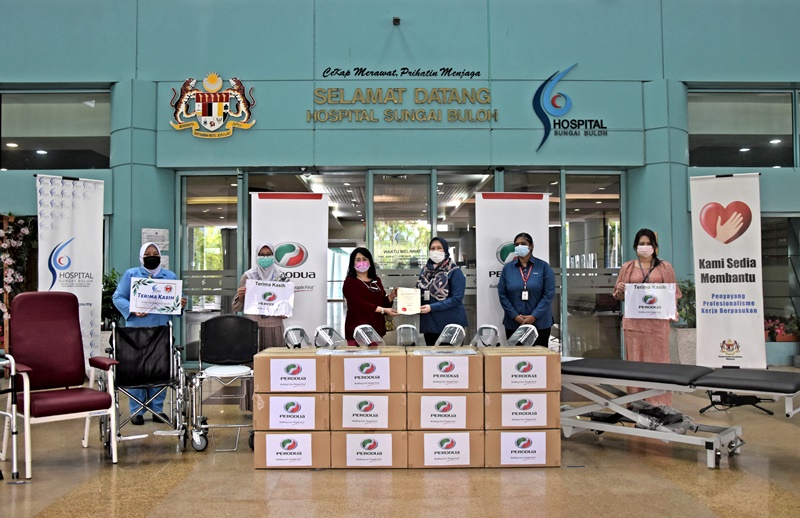 During the early months of the COVID-19 pandemic in 2020, Perodua was quick to use its resources in the war against the coronavirus. Besides health facilities, the carmaker also provided face shields to schools for the use of academic and support staff. The face shields were made by an associate of Perodua.
To know more about Perodua's other Corporate Social Responsibility initiatives, visit www.perodua.com.my.