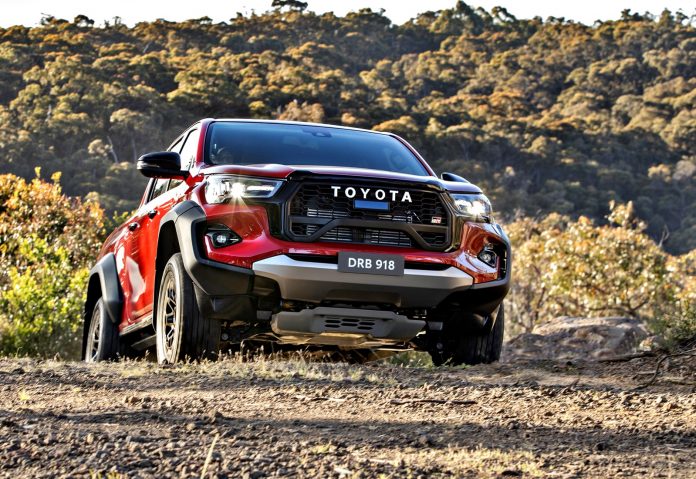 With the popularity of the Ford Ranger Raptor showing that there are people who want a truck that's not only built tough but also includes high performance in its list of capabilities, the folks at Toyota Australia decided they too would also come out with a high-performance version of the Hilux. Although Toyota doesn't make vehicles in Australia any longer, it has an engineering facility which does a lot of development work on Toyota's 4×4 models so it was the best place for such a project.
The high-performance Hilux is designated the GR Sport, associating it with Toyota's GR range of performance models. The hardcore off-roader is the most powerful diesel Hilux ever offered by Toyota with power and torque from the 2.8-litre engine boosted by 10% to 165 kW/224 ps and 550 Nm. The boost in output has been achieved through revised turbo-supercharging and fuel-injection control.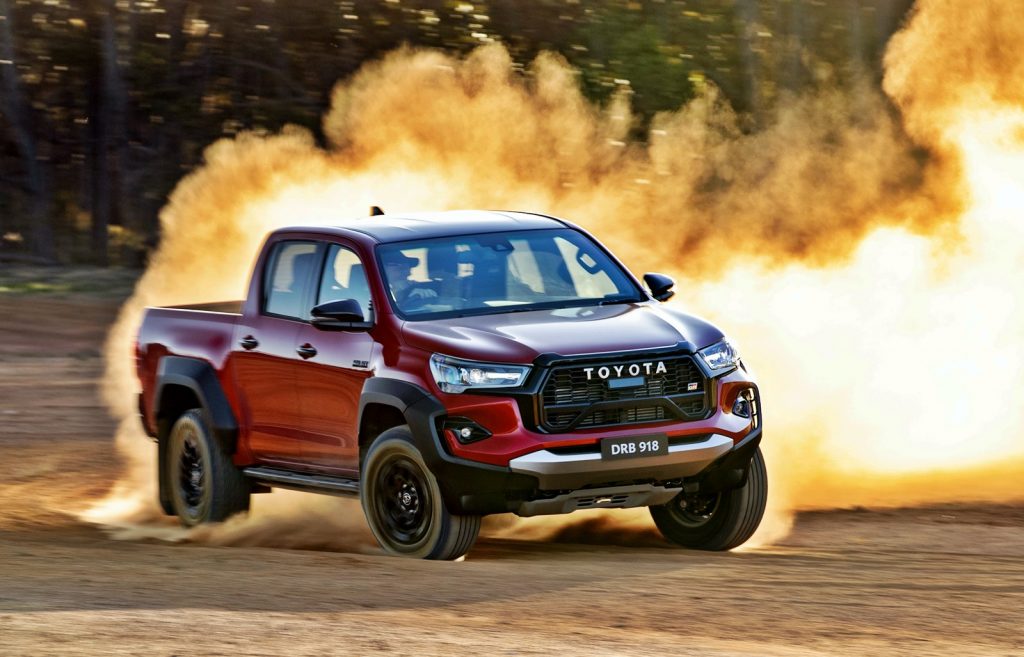 Dakar Rally-inspired
The styling has been inspired by the Dakar Rally (which the TOYOTA GAZOO Racing Team is taking part in this week) and have significant increases in approach angle and ground clearance. A strong upright grille, designed to allow maximum intake of air for cooling, adopts the signature GR grille mesh and TOYOTA lettering. Prominent satin-black over-fenders that seamlessly integrate into the bumper.
Though the shape of a truck does not lend itself well to aerodynamic efficiency, the exterior body parts of the Hilux GR Sport were shaped in the wind tunnel to try to reduce wind resistance. After all, the truck will be able to travel at very high speeds on or off the road and better aerodynamics will help in stability.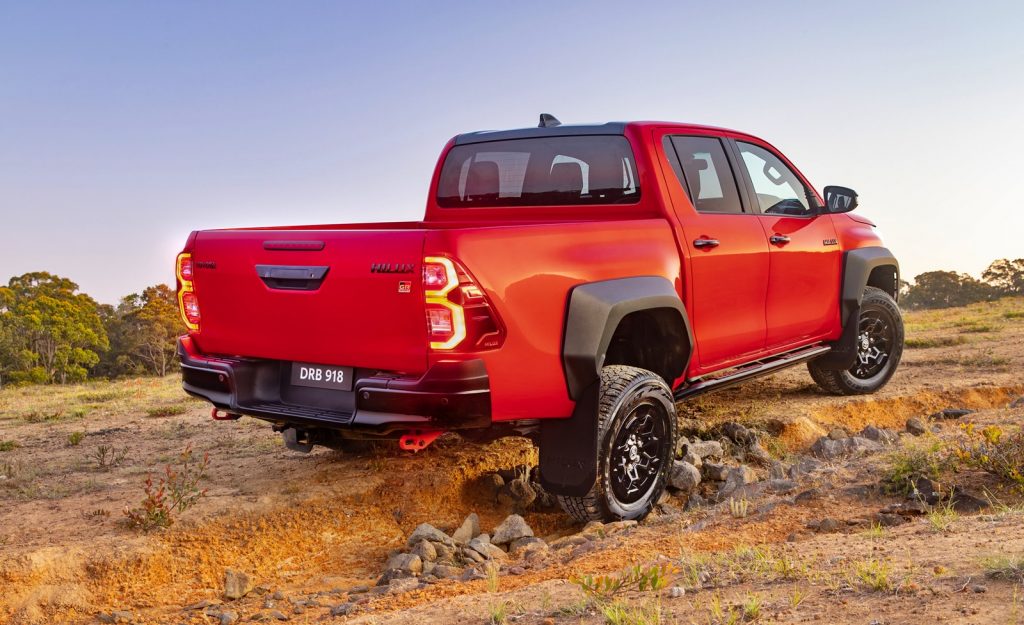 Tougher suspension
The platform also has wider tracks – extended 140 mm in front and 155 mm at the rear – with redesigned wishbones and a reinforced rear axle to handle the roughest terrain conditions. Dedicated monotube shock absorbers with higher damping force and heat-dissipation capacity, stiffer coil springs and an optimal front-rear suspension balance enhance handling, increasing stability through reduced roll angle and giving precise steering response. The set-up is said to still ride comfort for everyday use.
The truck rides on 17-inch alloy wheels with all-terrain tyres, while its off-road credentials are further reinforced by the addition of a skidplate, rock rails and red rear recovery points.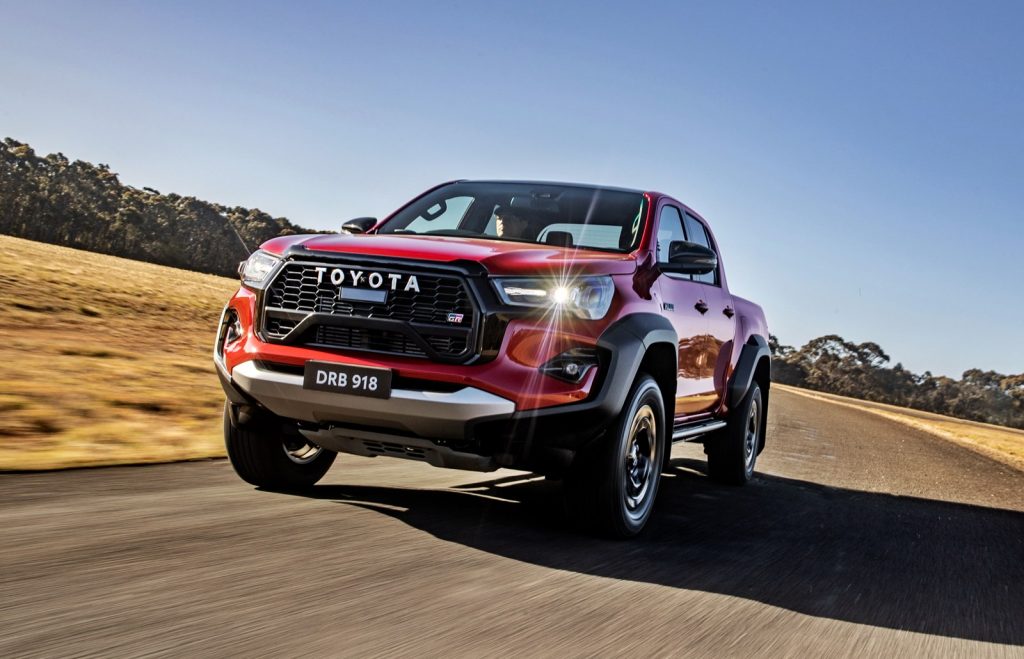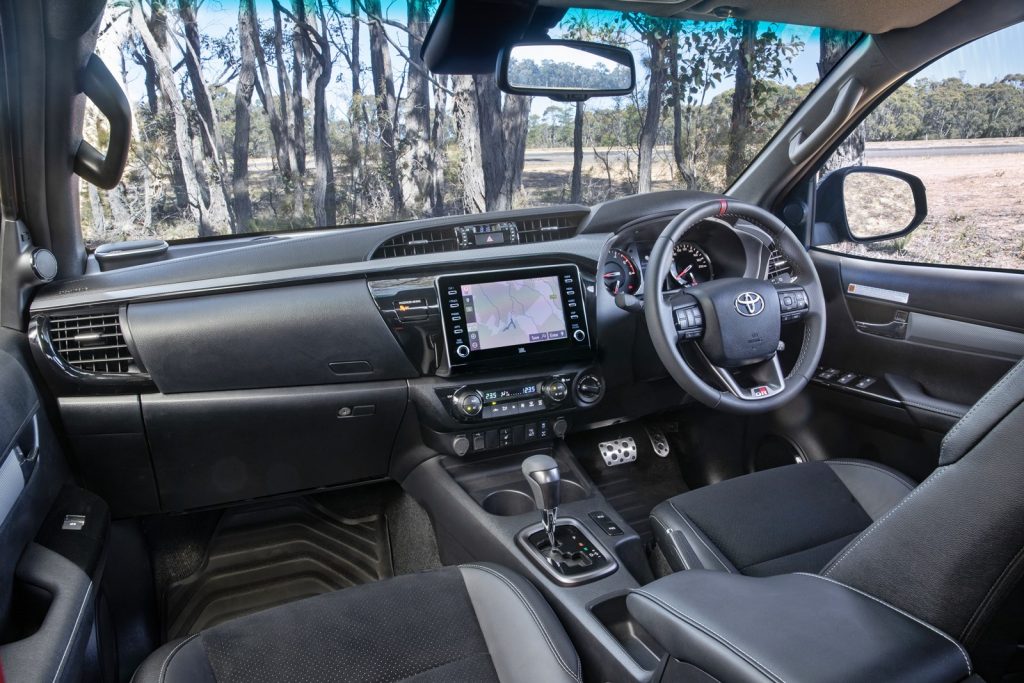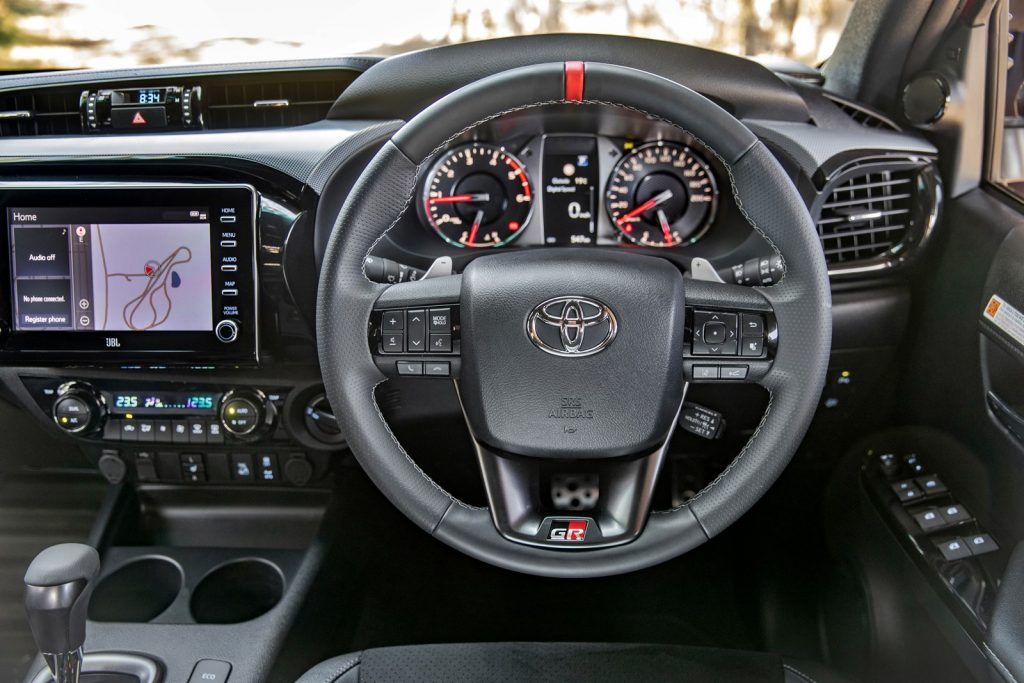 Inside, the monochromatic black theme is set off with bright sports pedals and red seatbelts. GR branding is featured inside and out, including on the steering wheel (with paddle shifters), headrests, red brake callipers, exterior badges – and even embossed into the tub-liner.
Only for Australia
The Hilux GR Sport will go on sale in the second half of 2023. Though it is built in Thailand, the GR Sport parts are installed when the vehicle arrives in Australia. For now, it seems the Aussies are keeping it for their own market, just as the Vios GR Sport is still exclusive only to the Malaysian market. But if other markets start to show interest, perhaps Toyota will offer it outside Australia.