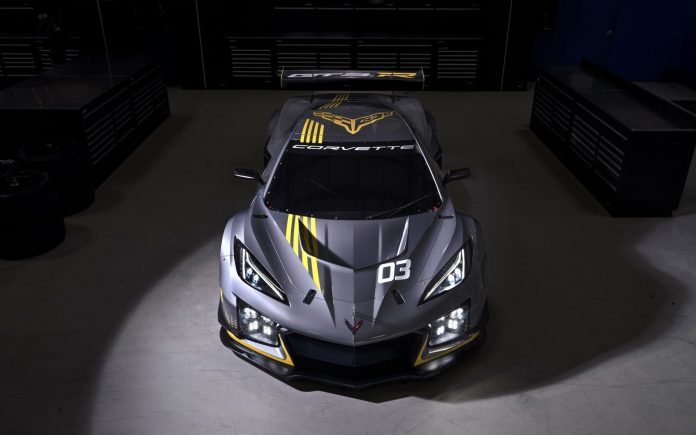 Chevrolet and Corvette Racing have a brand new GT3 racing car for customer teams to run in 2024. Although its competition debut is a year away, Chevrolet recently displayed the new Corvette Z06 GT3.R, its first racing car that fully meets FIA GT3 technical regulations.
Designed and developed as a collaborative effort between GM's Competition Motorsports Engineering division and Pratt Miller Engineering, the Z06 GT3.R is a therefore a landmark racing car for Chevrolet. It takes the level of technology transfer between racing and production to a new level with more shared components and features than ever before.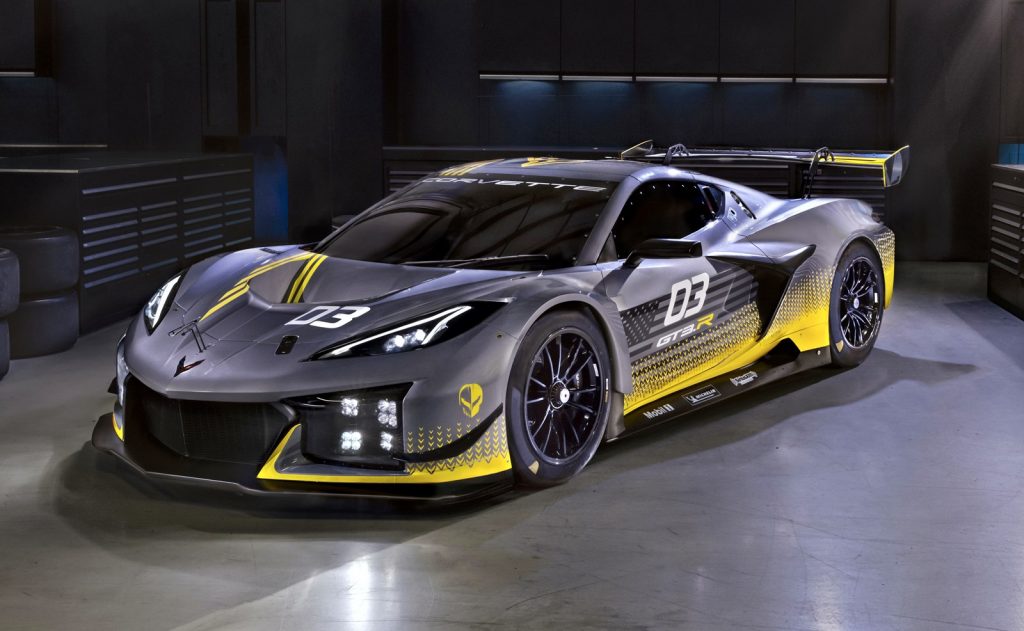 "Corvette Racing has been an important influence on the design of Corvette production cars for 25 years," said Tadge Juechter, Executive Chief Engineer, Corvette. "Corvette production and racing teams worked together closely in development to maximize the benefits of a mid-engine design, sharing lessons learned that set both programs up for all-out performance on the track."
The Z06 GT3.R begins its life as an aluminium chassis frame from Chevrolet's Assembly plant in the state of Kentucky, which Pratt Miller then welds a purpose-built steel roll-cage onto. The double-wishbone suspension at the front and rear – similar to that on the Z06 production model – has a higher level of adjustability and allows fitment of racing-specific tyre sizes.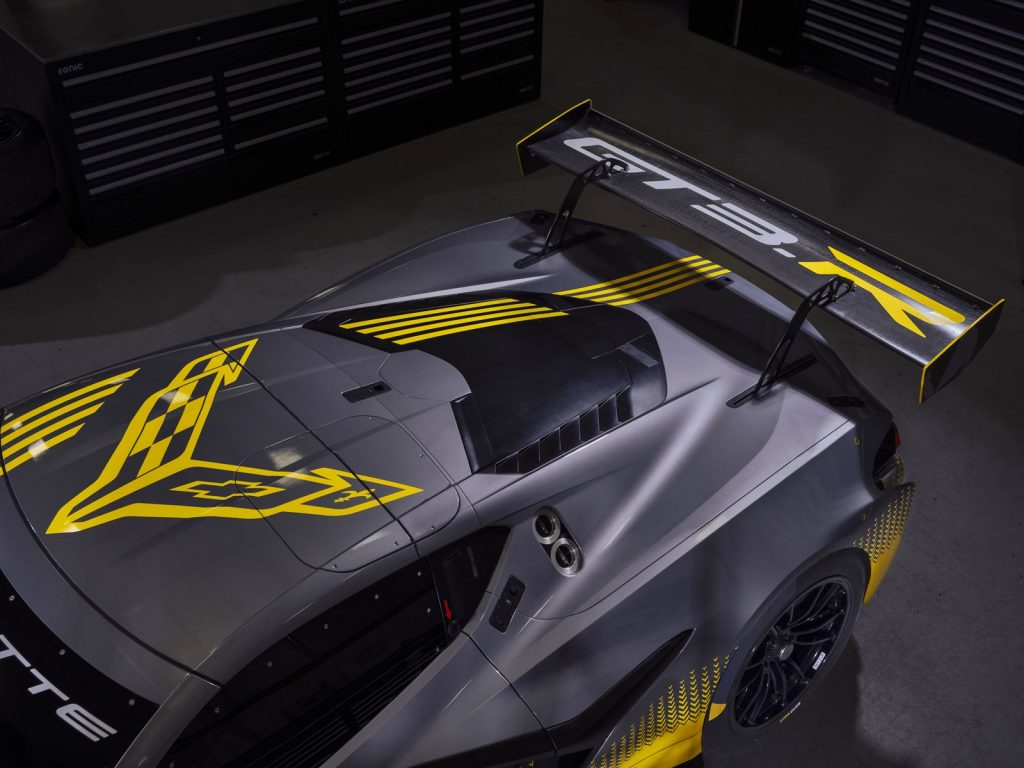 Advanced aerodynamic strategies also link the road-going Corvette and its GT3 counterpart. Motorsports engineers worked with the GM Design Studio to develop an aero package specific to the Z06 GT3.R to optimize levels of downforce, stability, drag reduction and cooling.
The goal was to design a GT3-spec Corvette that is suitable across different tyre specifications, balance-of-performance settings and other customer preferences while not sacrificing performance or drivability on a variety of tracks and racing surfaces.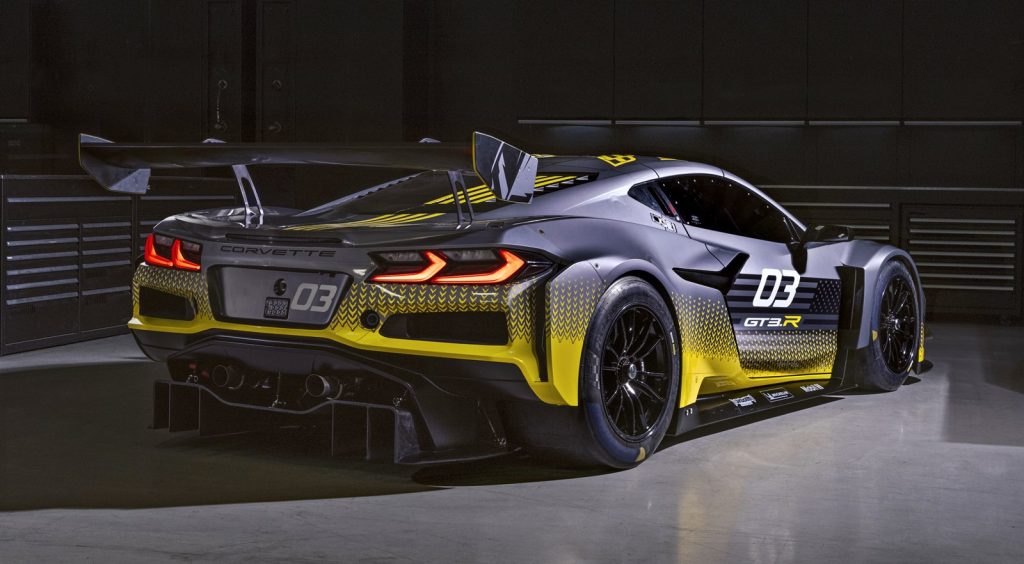 In order to enhance performance of the Z06 and Z06 GT3.R, each uses similar carbonfibre splitters which provide optimal downforce at the front of the vehicles. On the underside of the Z06 GT3.R, a new and purpose-designed carbonfibre diffuser routes air from the front of the car toward the rear in order to create an optimal level of overall stability.
Aggressive and efficient ducting moves air to cool internal components. Intakes at the front of the Z06 GT3.R draw in air to cool the front brakes. A single, large opening on the bonnet — a new design philosophy from the C8.R — extracts out air after it moves over the radiator.

The Corvette Z06 GT3.R will use a 5.5-litre, flat-plane crankshaft DOHC V-8 engine, also derived from the production Z06. This engine began on-track development in 2019 with the initial testing of the C8.R, ahead of its use in the production Z06.
Built on the same line as all production Corvette Z06 engines, the powerplant shares more than 70% of its parts with the production Z06 engine, including the crankshaft, connecting rods, cylinder heads, fuel injectors, coils, gaskets and a variety of other sensors.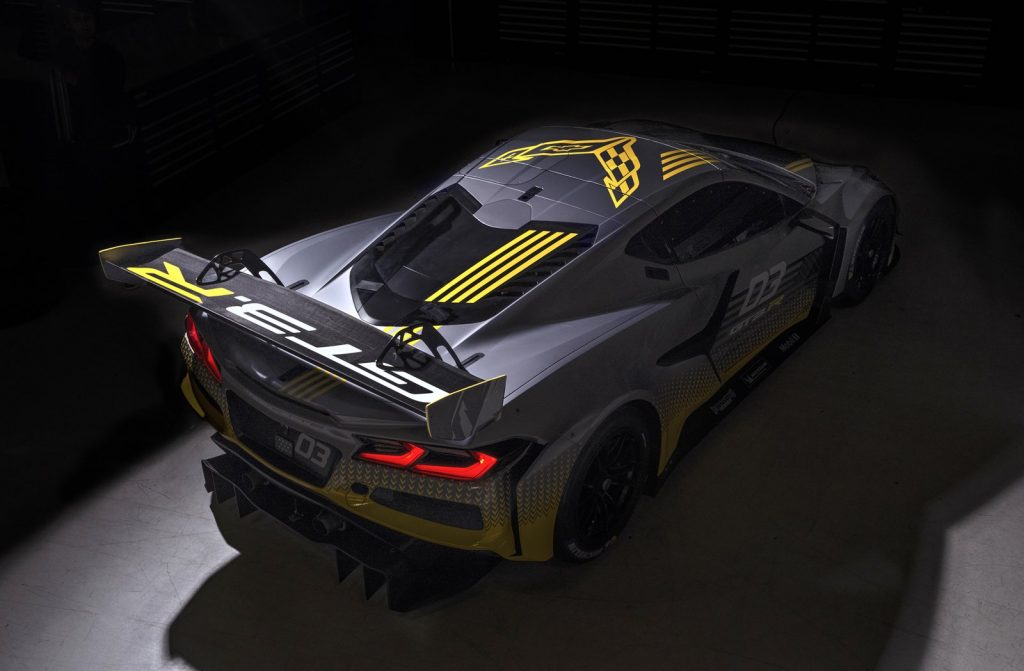 Safer structural features
Safety has also been given a lot of attention, and the engineers worked have incorporated a number of safety features into the GT3.R. The integrated steel roll-cage is slightly modified from the current racing Corvette to provide easier ingress and egress.
Building on safety construction from the C8.R. For instance, the side-impact crash structure between the driver's side door and roll cage has an outer casing of carbonfibre and Kevlar, and is filled with an aluminium honeycomb construction.
Full year of track testing
To date, the Z06 GT3.R has had a two-year testing program, starting with virtual simulation through Chevrolet's Driver in the Loop simulator in early 2021. Track testing took place in September 2022, which means the Z06 GT3.R will have a full year of on-track development when it deliveries to customers start in the third quarter of 2023.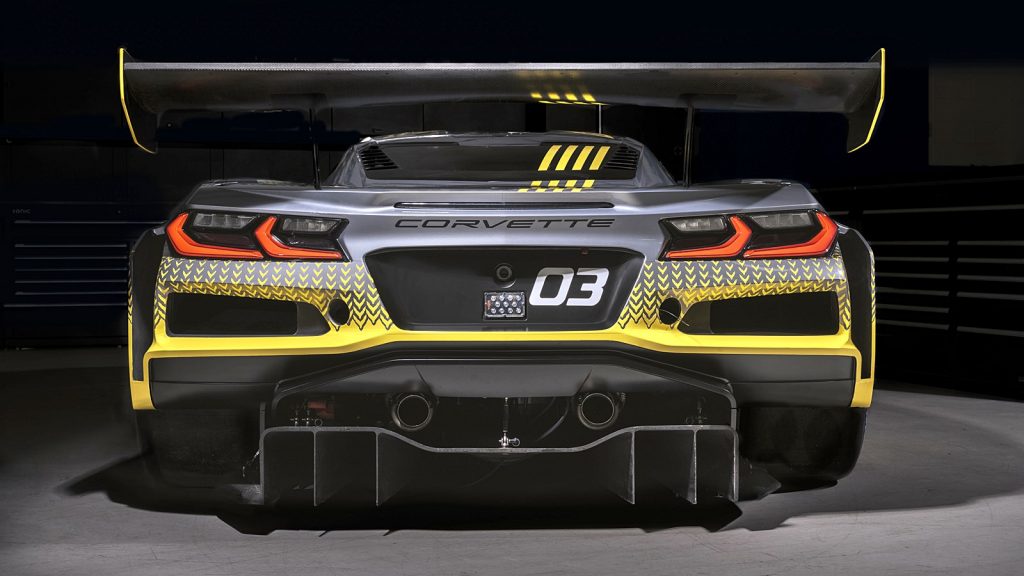 Chevrolet and Corvette Racing is establishing a complete customer support program that will be available to teams running the Z06 GT3.R in North America and elsewhere around the world. Besides having full spares packages of bodywork and internal components for its customer teams in supported championships, engineers will assist teams while full engineering, race strategy and other items also are incremental support options.