In celebration of the 100th running of the 24 Hours of Le Mans, Porsche France unveiled a unique edition of the current 911. The model borrows aesthetic cues from Le Mans and is based on the 911 Carrera GTS.
The vintage 356 SL, which won a class at Le Mans in 1951, and the exotic 911 GT1, which won the race overall with two French drivers at the wheel in 1998, both inspired the design of the Porsche 911 Carrera GTS Le Mans Centenaire Edition.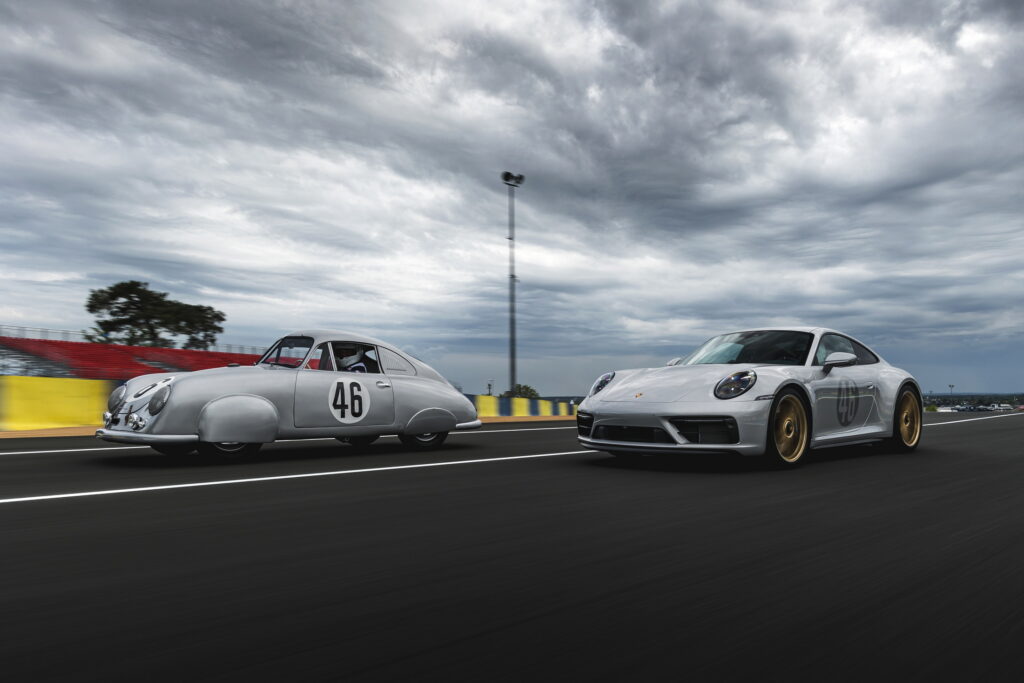 Grant Larsson, the Director of Special Projects in the Porsche Style division and the person responsible for the original Boxster designed the special edition. 25 unique components were produced as a result of the project, which began in 2020.
This model is a celebration of Porsche's 72 years of uninterrupted participation in the legendary event, during which time it collected 19 overall victories and 110 class victories.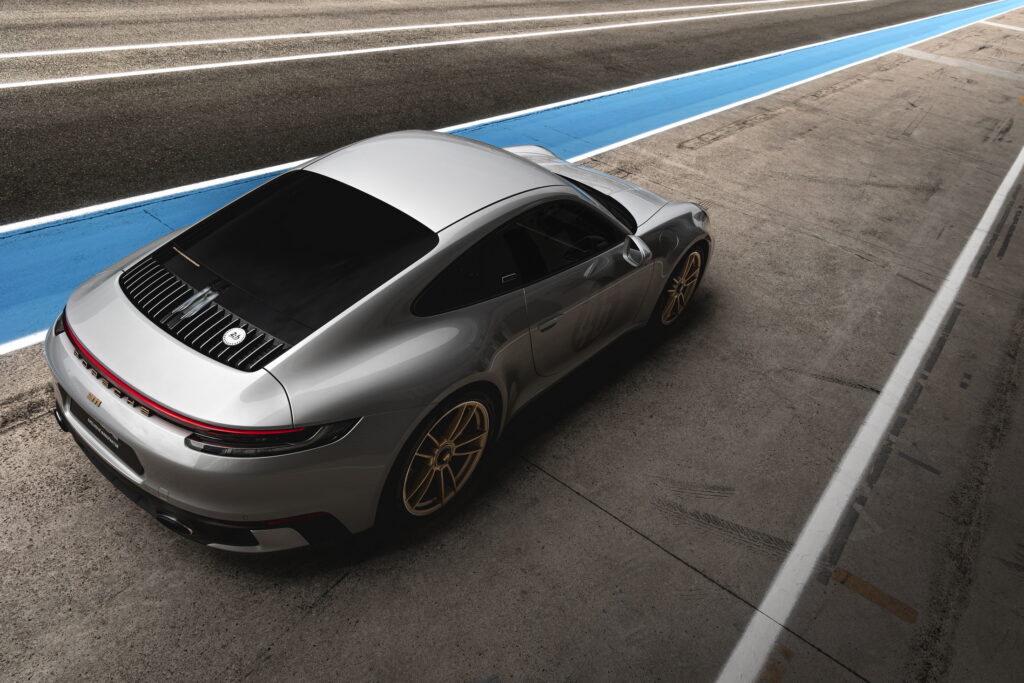 Rod Emory, the owner of the 356 SL, assisted in the creation of the Le Mans Silver exterior colour. The 1951 racer served as inspiration for the 46 number on the doors and the nicely paired Graphite Blue leather and velour inlays in the inside decor. However, the red seatbelts, Aurum-painted alloy wheels, and vented side quarter panels all allude to the more current 911 GT1.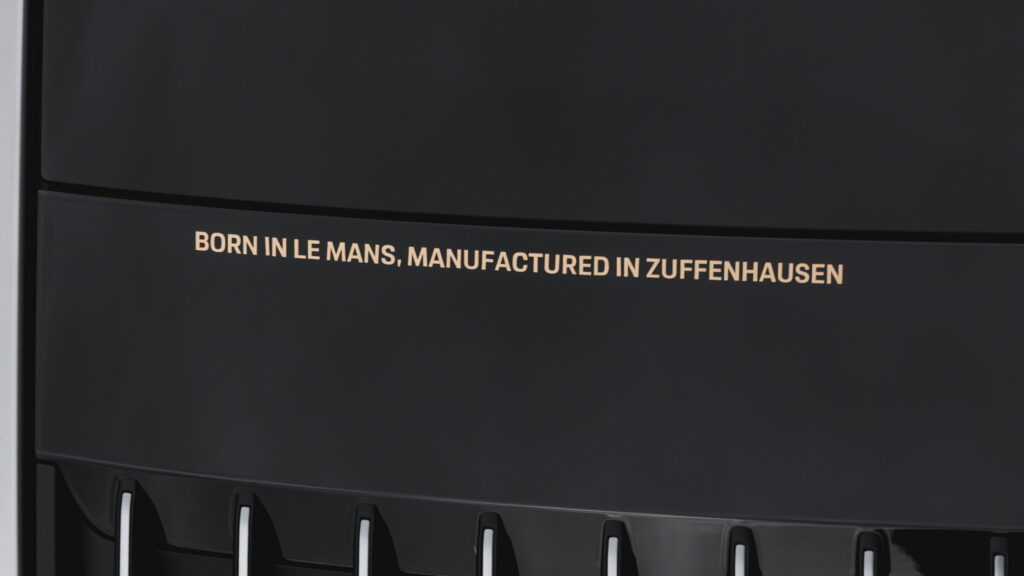 Everyone will be aware that this is not your normal 911 thanks to the hand-milled logo on the engine cover beneath the "Born in Le Mans Manufactured in Zuffenhausen" writing and the 3D-printed badge next to the B-pillar with the layout of the La Sarthe track.
Along with 24h Le Mans letters embossed on the headrests and "911 Carrera GTS Le Mans Centenaire Edition" inscriptions on the scuff plates and console, the circuit is also engraved on the centre armrest. Last but not least, owners will receive a unique key, an inside cover, and a personalised book with images of the manufacturing process at the Porsche Exclusive Manufaktur workshops and the Zuffenhausen factory.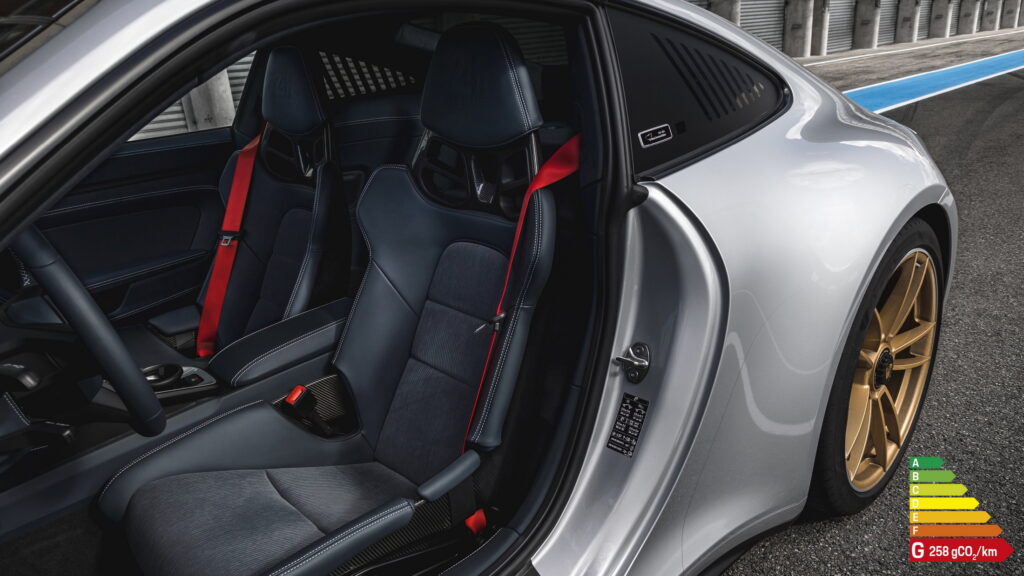 The twin-turbo 3.0-litre flat six generates 473hp and 570Nm of torque because there are no mechanical modifications. Either an 8-speed PDK gearbox or a 7-speed manual gearbox is used to send power to the rear axle. The variant also carries over the Carrera GTS's sportier chassis arrangement.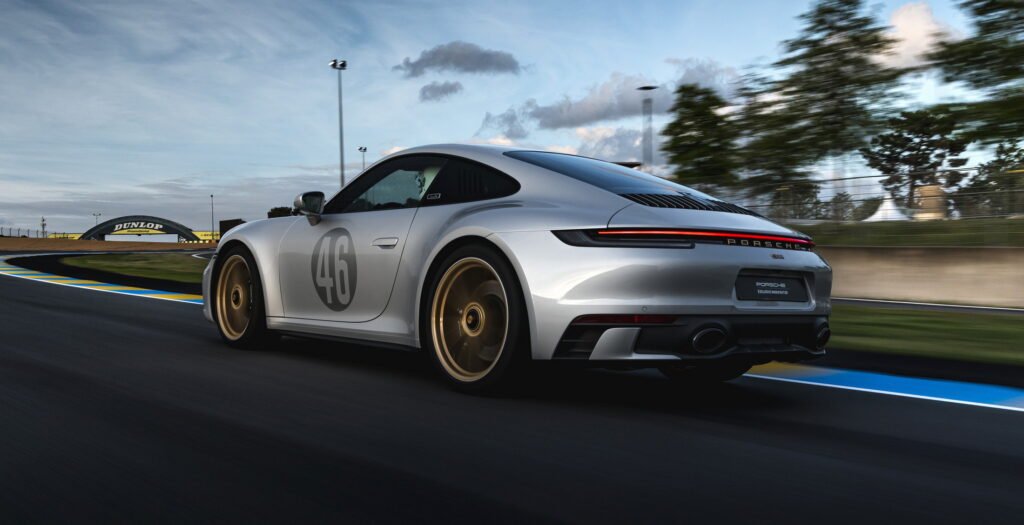 Only French residents are eligible to purchase the 911 Carrera GTS Le Mans Centenaire Edition, which means it will not be available in the Malaysian market. It will only be produced in a limited number of 72 units and priced at €237,819 (RM1.2 million). When compared to the normal Carrera GTS, which is offered for €158,715 (RM807,834) in the same market, this represents a sizable premium of €79,104 (RM402,650).