In order to develop and run the Kuala Lumpur-Singapore high-speed rail project through public-private collaboration, MyHSR Corporation Sdn Bhd (MyHSR Corp) is planning to send a request for information (RFI) to private sector partners.
According to MyHSR Corp, the RFI will be made available for local and foreign partnerships to submit their proposals.
This would enable the government to examine issues like technical requirements, project costs, commercial and business models, consortium and governance framework, and interest and capacity of the industry to completely fund the project.
The government's intention to restart the KL-Singapore HSR project with new funding sources is signalled by the RFI.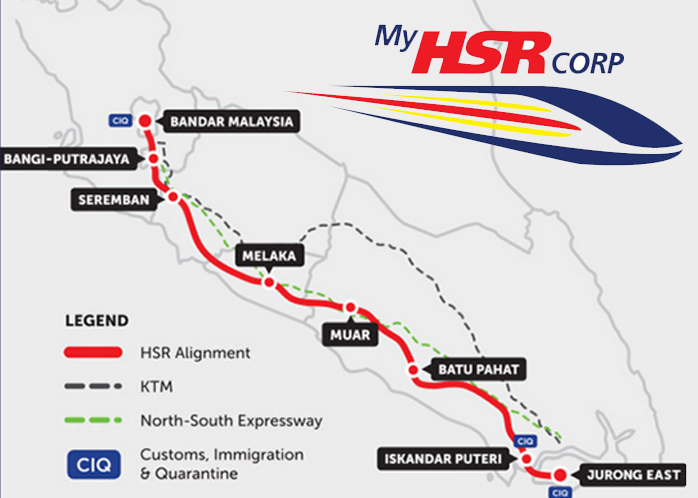 The sudden declaration marks a significant shift in the government, which, as recently as March, had stated that any effort to restart the project would have to come from the private sector.
Adding that the transport ministry was open to receiving suggestions from the business sector, Anthony Loke Siew Fook, the Minister of Transport, claimed that Prime Minister Anwar Ibrahim had given him instructions to discuss the issue.
The Perikatan Nasional-led government abandoned the railway project on January 1, 2021. Malaysia ultimately had to fulfil its responsibility under the bilateral agreement by paying Singapore RM320 million in compensation.