Peugeot is not a brand that you would usually associate with commercial vehicles, not in Malaysia at least. But in fact, Peugeot commercial vehicles go all the way back to 1904, and Peugeot commercial vans are a common sight in Europe.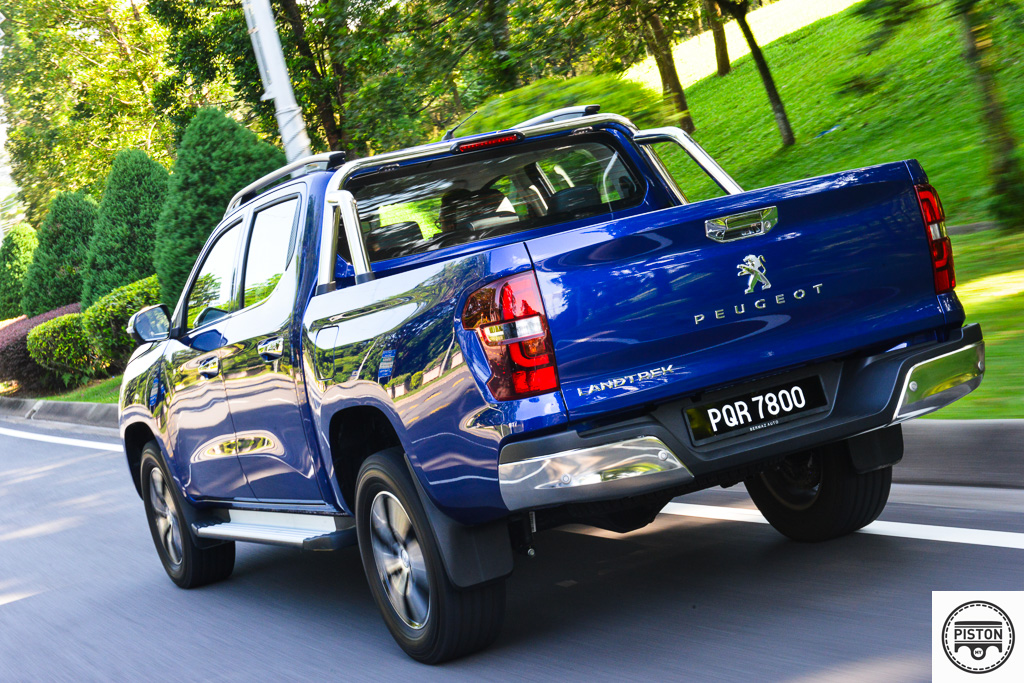 It would require an article by itself just to trace Peugeot's history of creating commercial vehicles. But the fact of the matter is that Peugeot knows how to make commercial vehicles and they have been at it for a long time.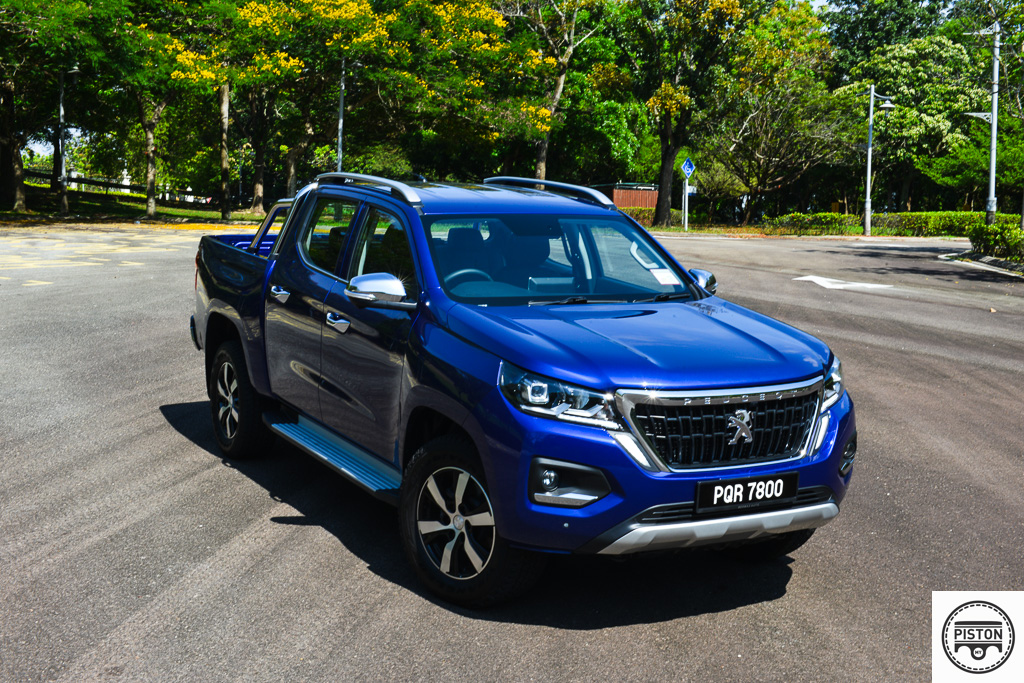 Enter then the Peugeot Landtrek. This is the first time a Peugeot pick-up truck has been introduced to the Malaysian market, in modern times at least. When it was launched, it caught Malaysians off-guard. Never have we seen a Peugeot truck before.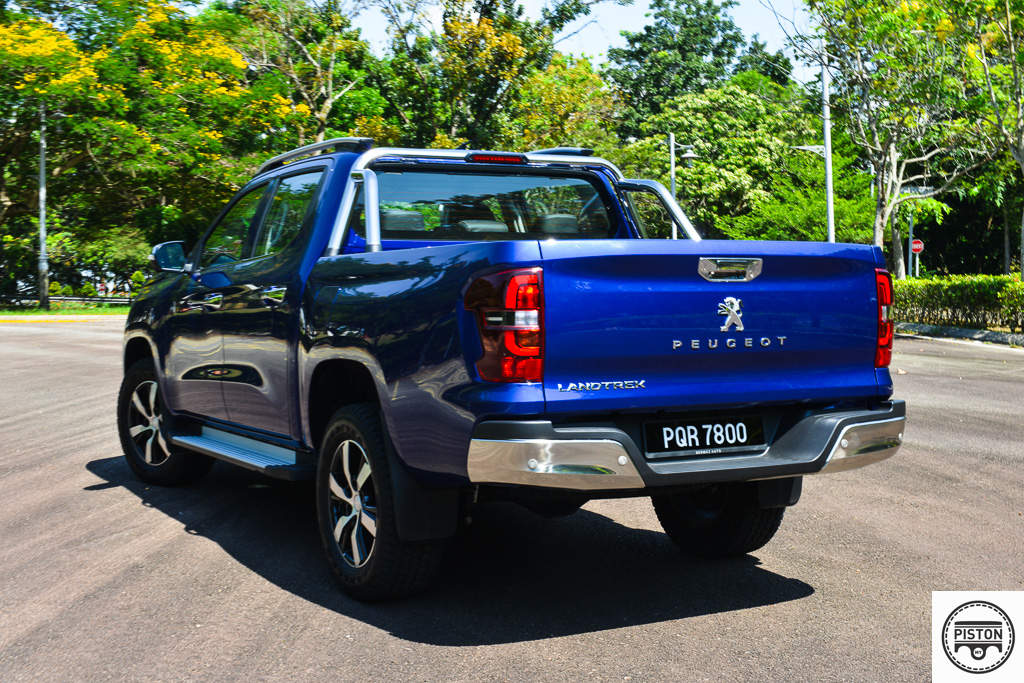 But there is a spin here, the Landtrek is not a true-blue Peugeot product, it is in fact a Chinese product that is jointly developed by China's state owned Changan Automobile Group and the PSA Group (Peugeot's parent company).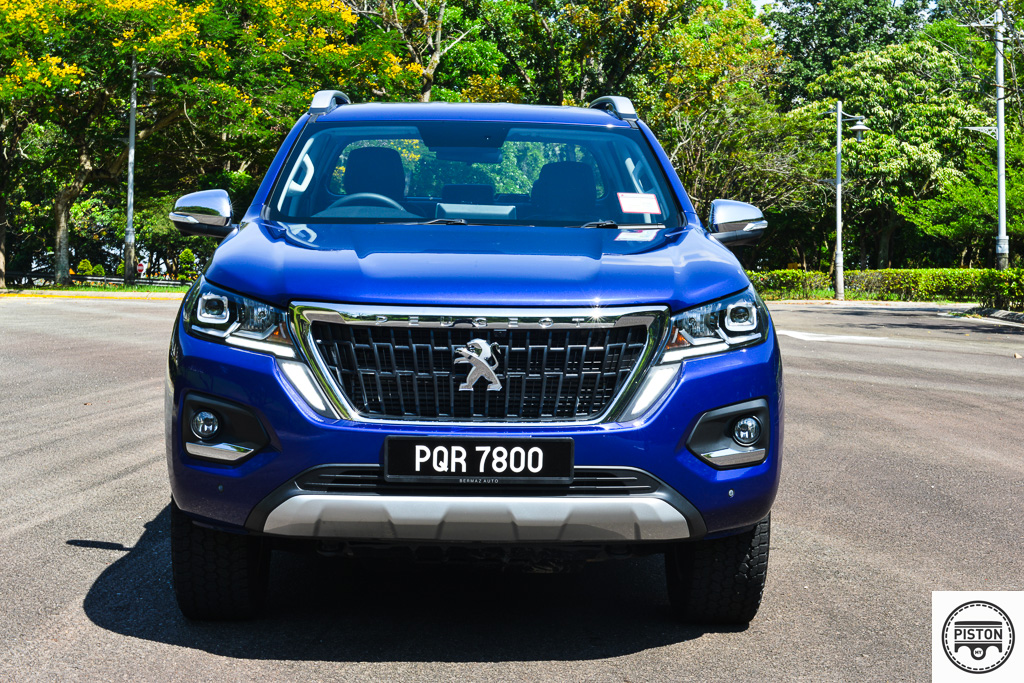 Underneath the good looks is actually a Chinese built pick-up called the Kaicene F70 which began life in 2019. Featuring a body on frame build, the Kaicene F70 is designed for heavy duty work and has done well in China where it is a common workhorse.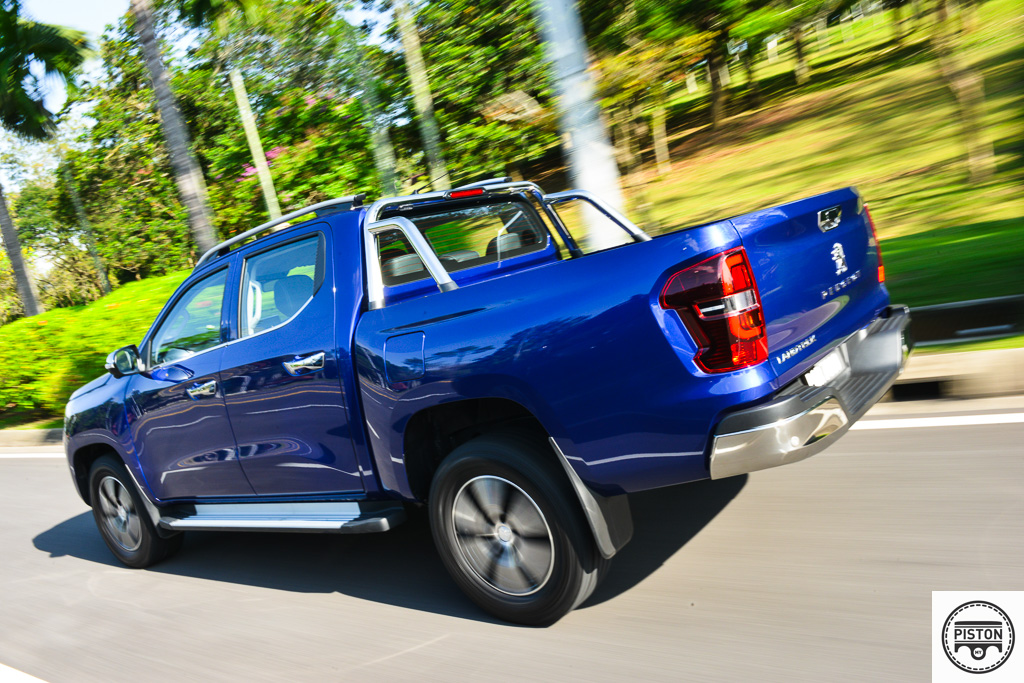 Pick-up trucks in Malaysia though need to be more than a workhorse, they should have good looks and offer an interior that feels like a car with features and ride quality that can put some modern sedans to shame.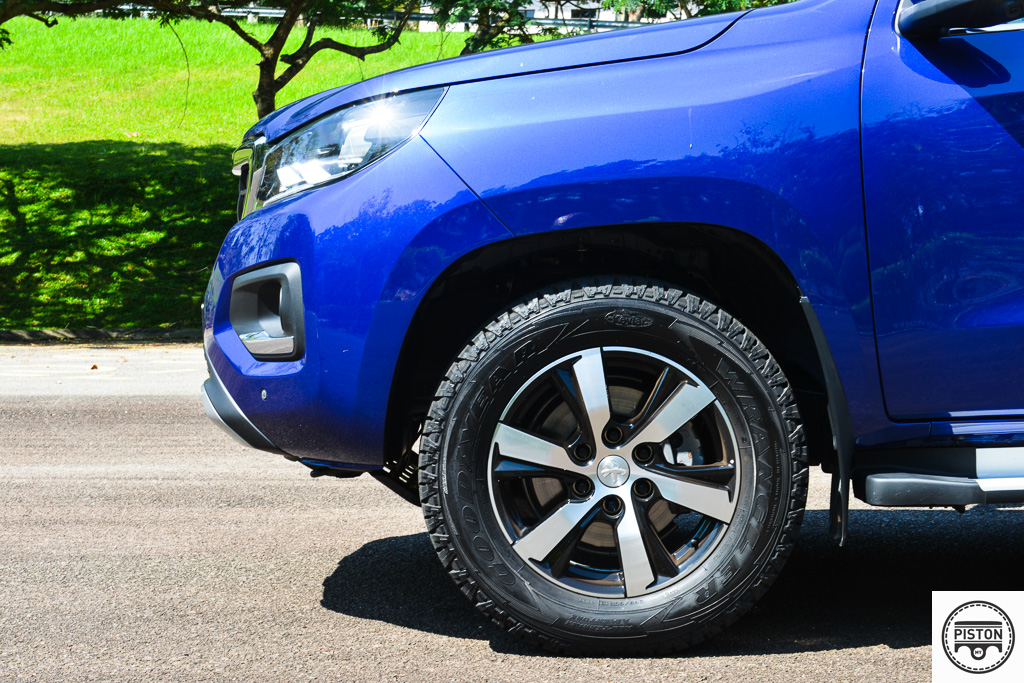 That may sound like a lost to ask but there are pick-up trucks currently available in the Malaysian market that check all those boxes. Trucks like the Toyota Hilux, Ford Ranger and Isuzu D-Max are some of those. So how does the Landtrek stack up and can it hold a wheel to the established pick-up truck players?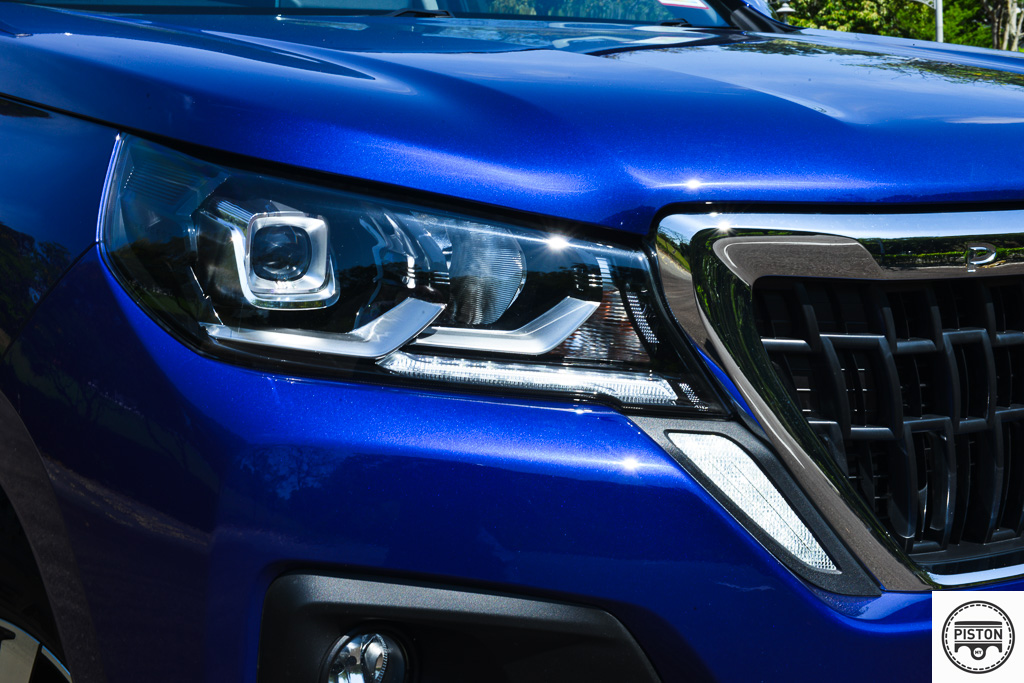 Design wise, the Landtrek is typically Peugeot with a large vertical grille and a Peugeot emblem that dominates the front of the truck. The DRL's too are uniquely Peugeot and are designed to look like a lion's canines.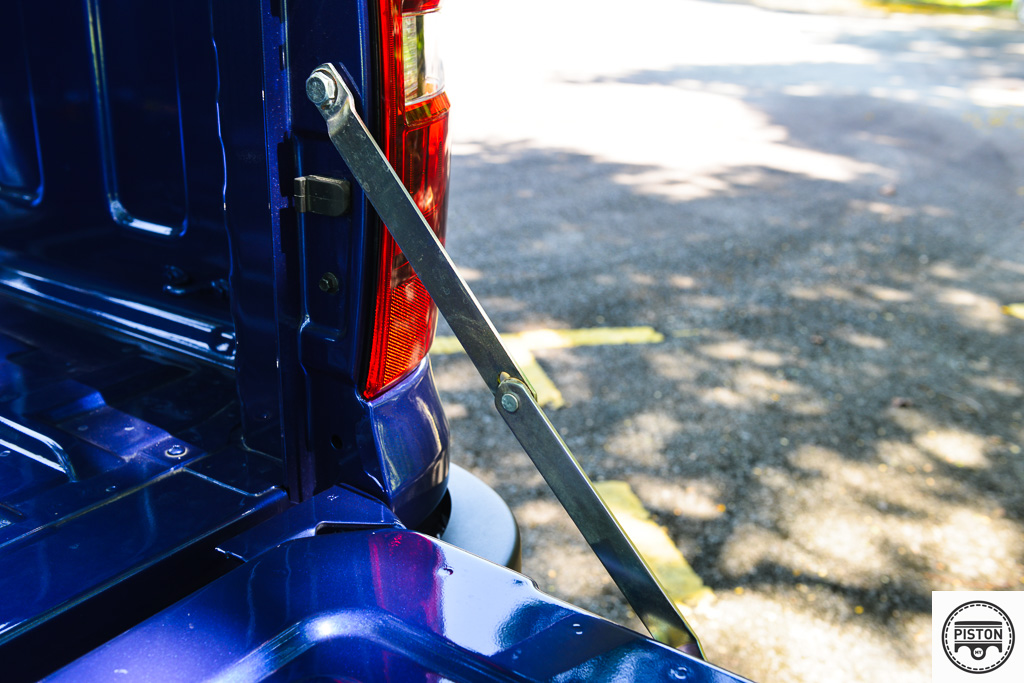 The back of the truck is nothing fancy, and it is worth noting that the tail gate does not come with an easy lift system, which unfortunately makes it quite heavy to open and close. Do it often enough and you may develop some impressive biceps. And despite what the photos may show, all Landtrek's sold in Malaysia will come with a bed liner.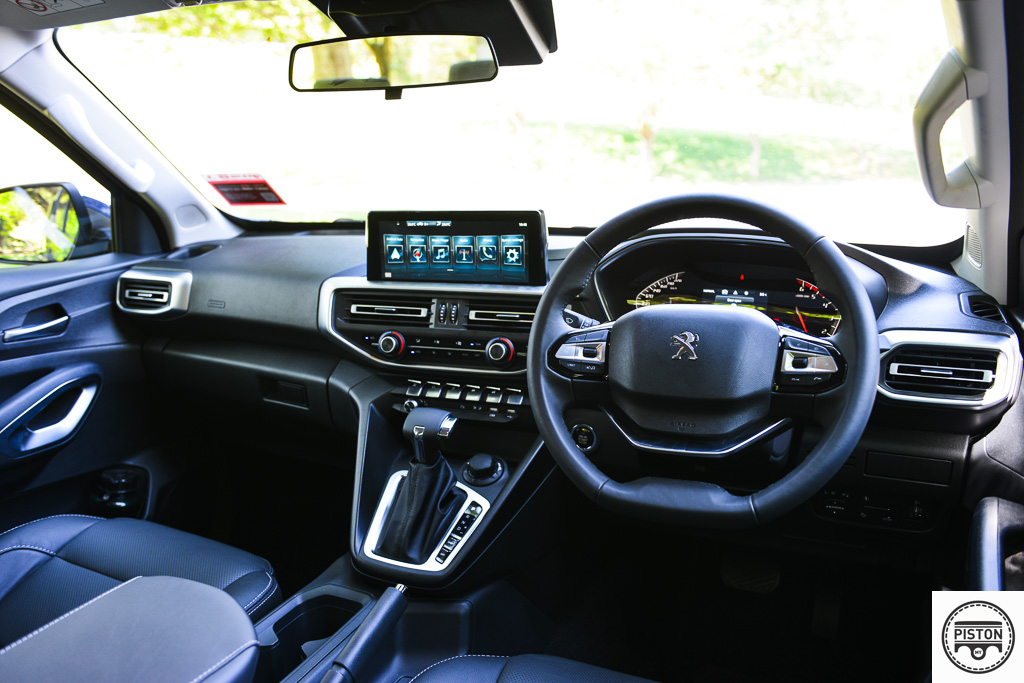 Step inside and it is a different world that greets you, one that is also uniquely Peugeot. Current Peugeot owners will recognize the steering wheel and the piano keys at the centre of the dashboard.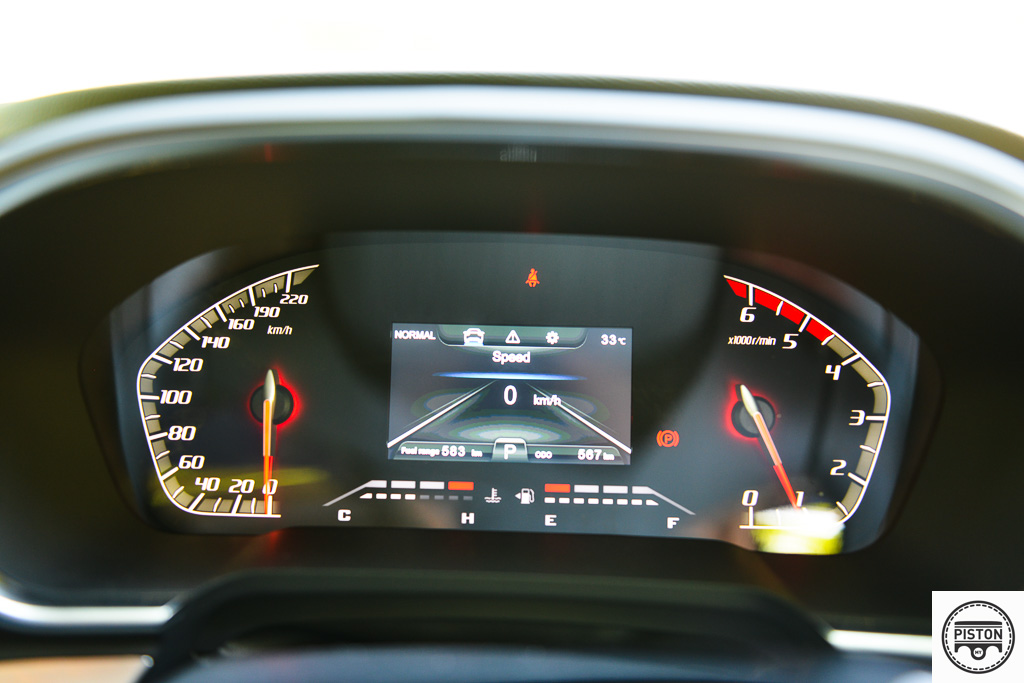 The meter panel consist of analogue dials that flank a small 4.2-inch colour display that gives you a digital speed reading as well as access to the car's settings.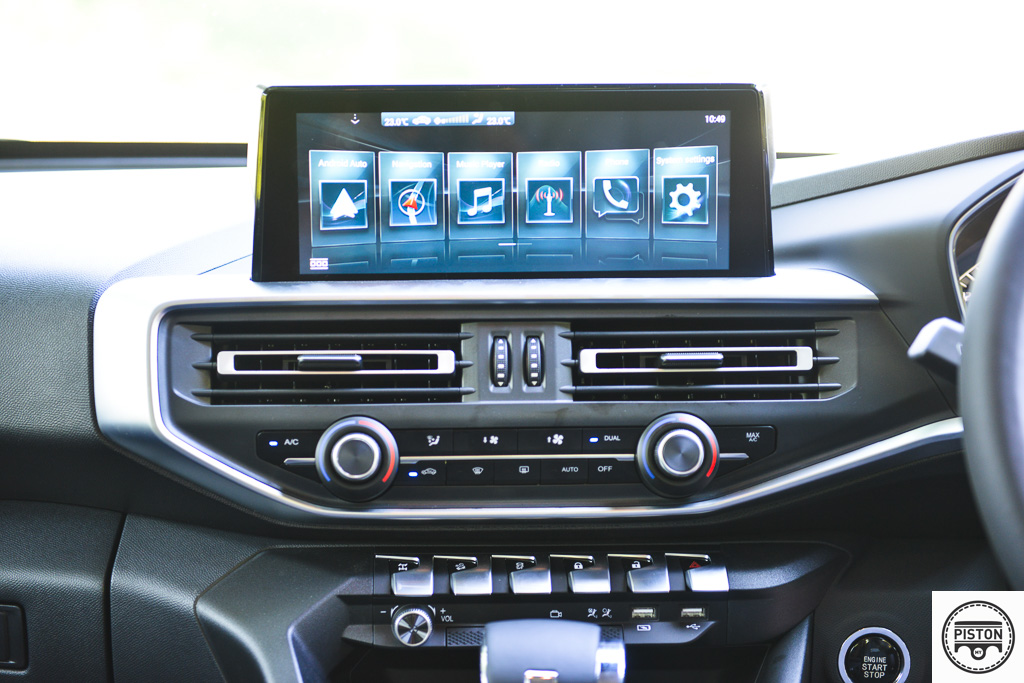 At the centre of the dashboard lays a dominant 10-inch infotainment system that comes with Apple CarPlay and Android Auto. Quality is quite decent too and there's nothing the driver would be left wanting. Not as far as the interior goes at least.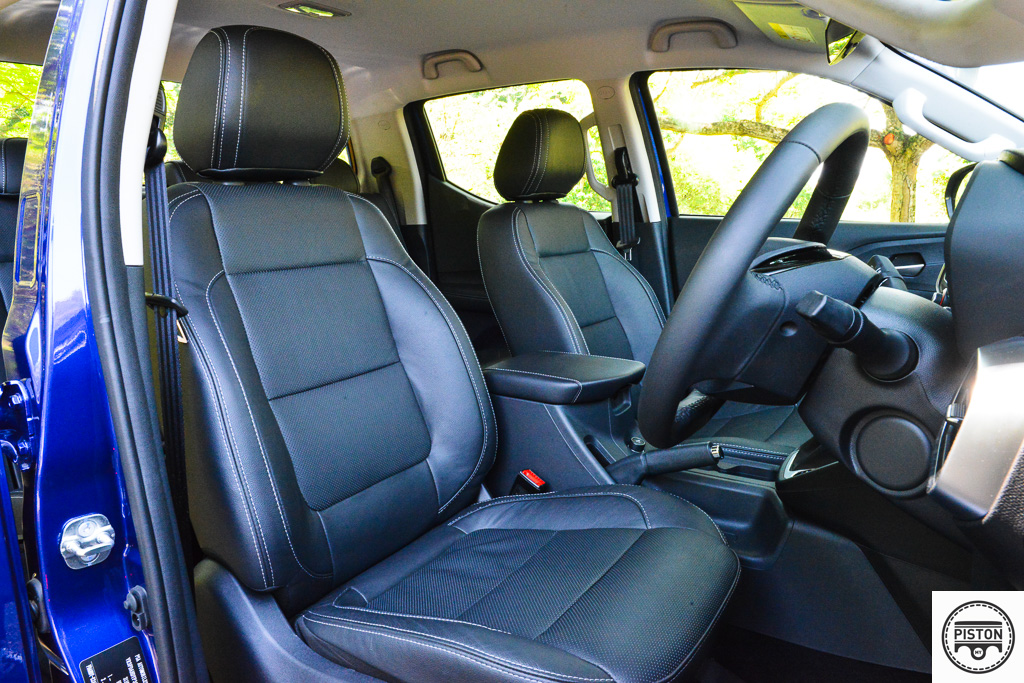 So far, the Peugeot Landtrek is quite impressive. Even the seats are electronically adjustable and are clad is soft leather. It is also needs to be mentioned that the Landtrek is one of the only pick-up trucks in the segment that offers electronically operated seats for both driver and passenger. Usually, it is just the driver that enjoys that feature.
The seats are decently wide too as long as you are not on the chunky side of the spectrum. Thigh support also deserves a special mention as they offer great support.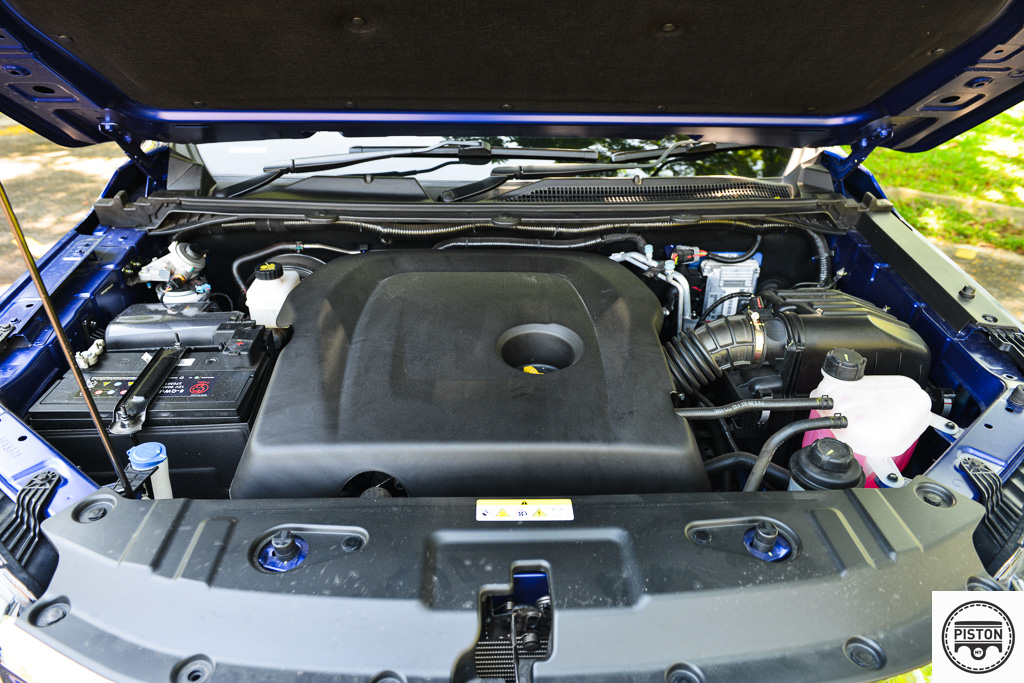 On the topic of driving the Landtrek, it truly feels like it belongs in the early 2000s. The diesel clatter for one is quite audible. If you are standing at the front of the truck while having a conversation, the engine noise will drown you out. And from the inside, you need to increase your voice to be heard. That is not quite a deal breaker if you are looking for a pick-up to get some work done, but if you're going to be spending a lot of time in traffic, all that racket might become annoying.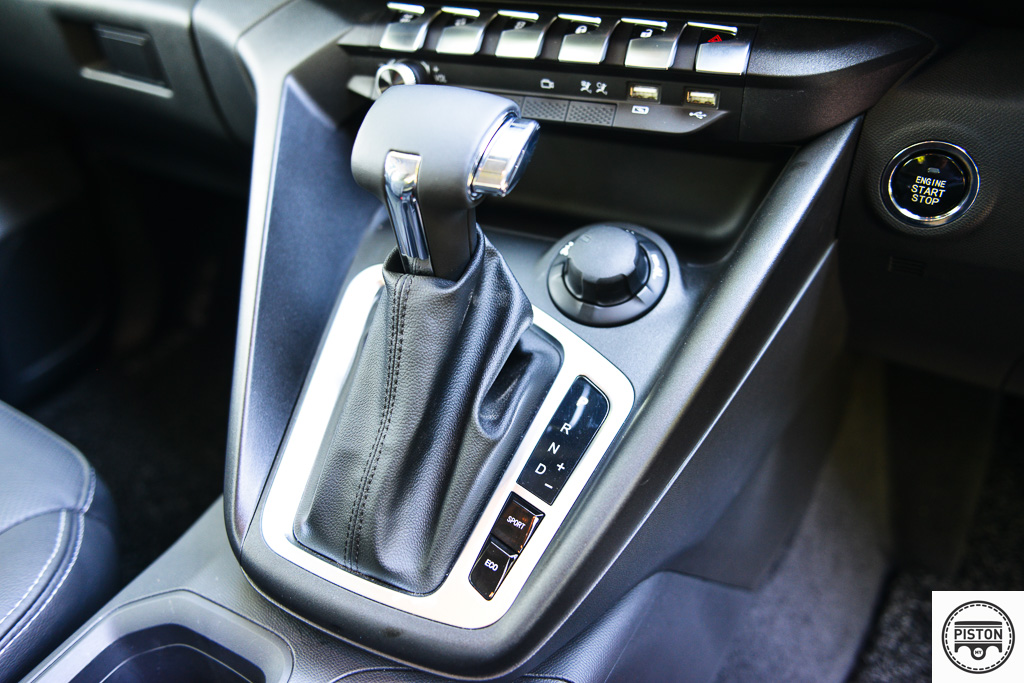 On the move, the ride quality is a nudge on the stiffer side with a tendency of hopping and skipping over bad roads rather than soaking them up. This ultimately gives it an uncomfortable feel by modern standards with some Japanese pick-up trucks supplementing interior features with a plush ride and a quiet interior.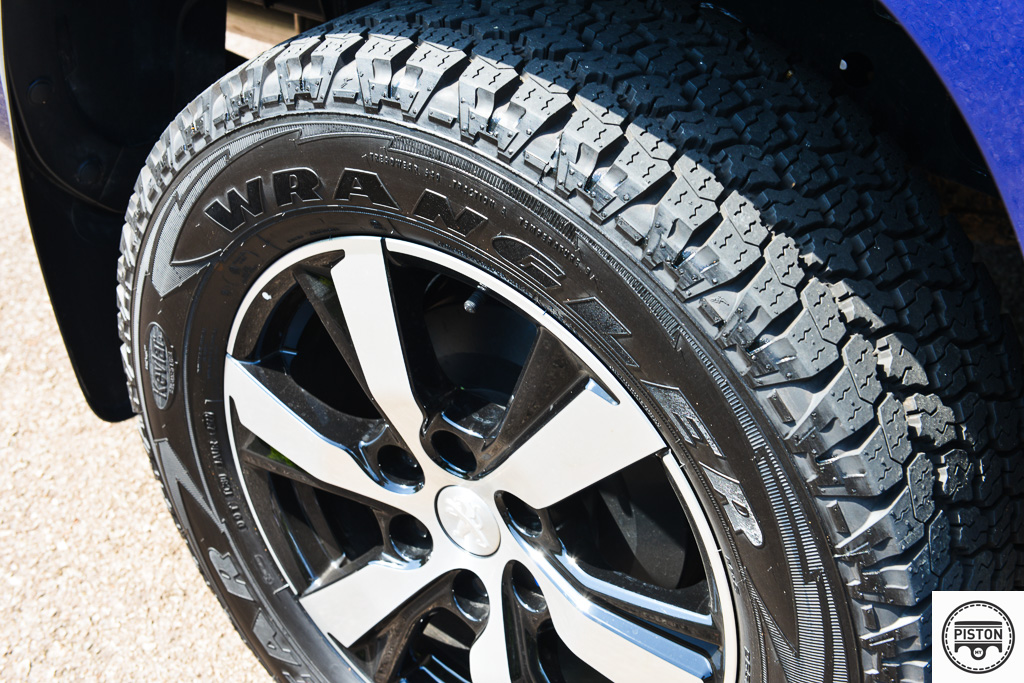 Aside from ride quality, power delivery is as decent as you can expect from a 1.9-litre turbo diesel engine. Power is rated at 150hp and 350Nm of torque which may not seem like much, but it is the same power output as the other 1.9-litre truck in the segment, the Isuzu D-Max Standard variant. So, power may not be all that impressive, and it lacks that shove in the back when you flex your right foot, but there's a drive mode selector that offers two driving modes – Sport and Eco.
As is typically the case, Sport mode makes the accelerator feel more responsive while Eco prioritises fuel economy, so it dulls down the overall character of the Landtrek. Now this does not magically provide more power, but at least it makes the truck feel more alive than what the 150hp may suggest.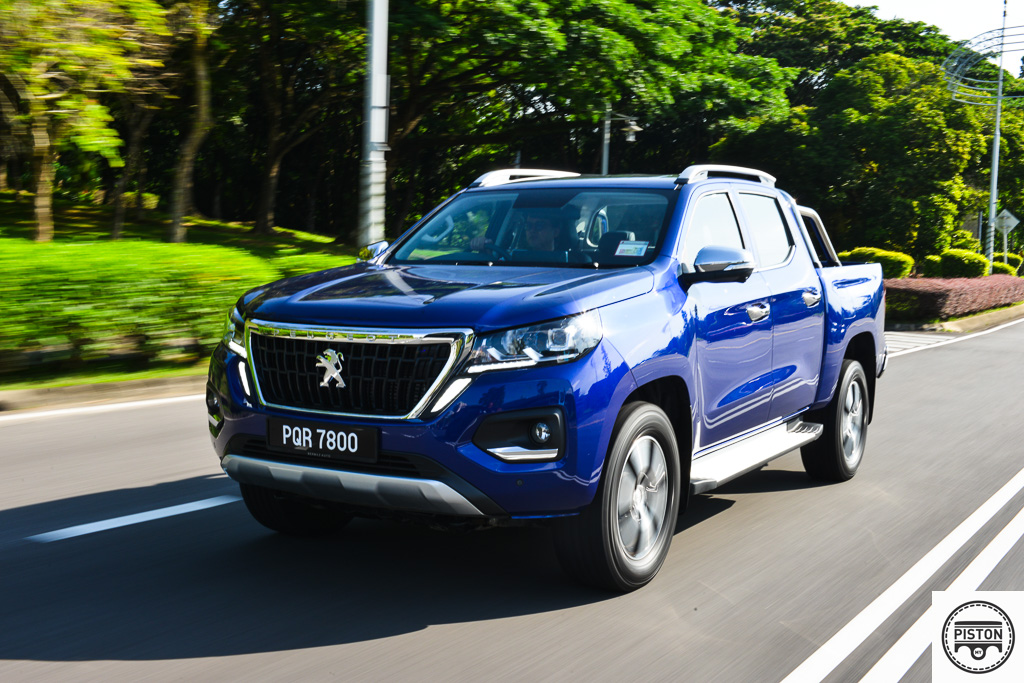 The Landtrek also does not disappoint on the safety front with its six airbags covering almost the entire interior. There's also ABS and Electronic Brake-Force Distribution, Emergency Brake Assist, Dynamic Stability Control and Anti-Skid Regulation. That is not to mention Hill Descent Control, Hill Start Assist and Lane Departure Warning, and that is not the complete safety suite either. So the Landtrek may seem like it is stuck in the past in some areas, but safety is most definitely on par with some modern vehicles.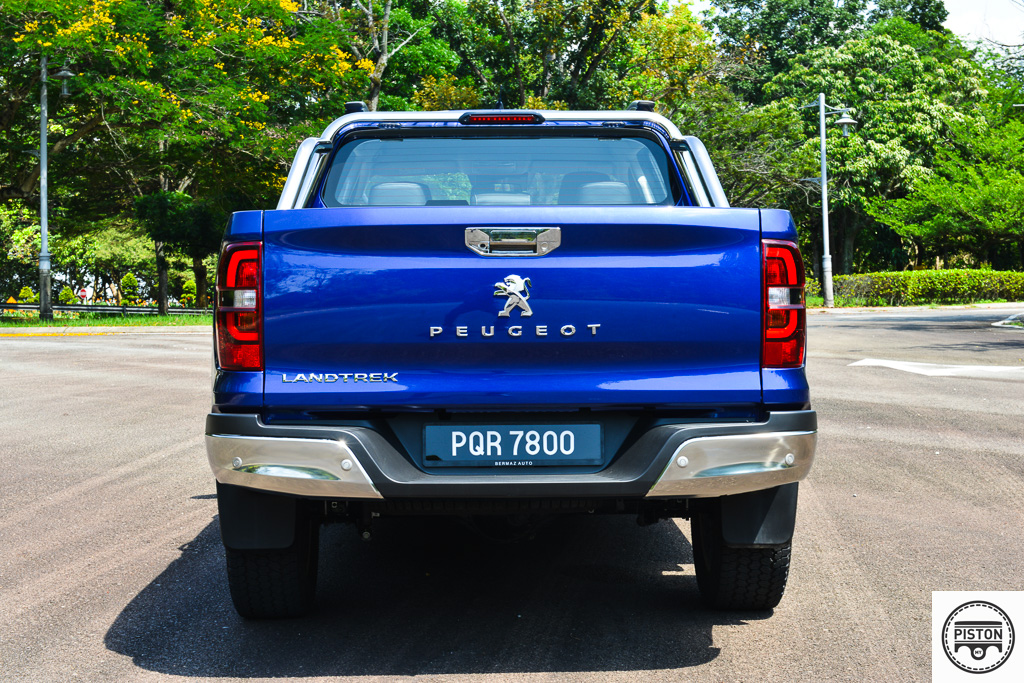 All in all, the Peugeot Landtrek is a dark horse in a well-established segment, one that is not always easy to impress and tends to prefer the established players over newcomers. But the Peugeot Landtrek will undoubtedly impress those who want a left-wing truck that is out of the norm.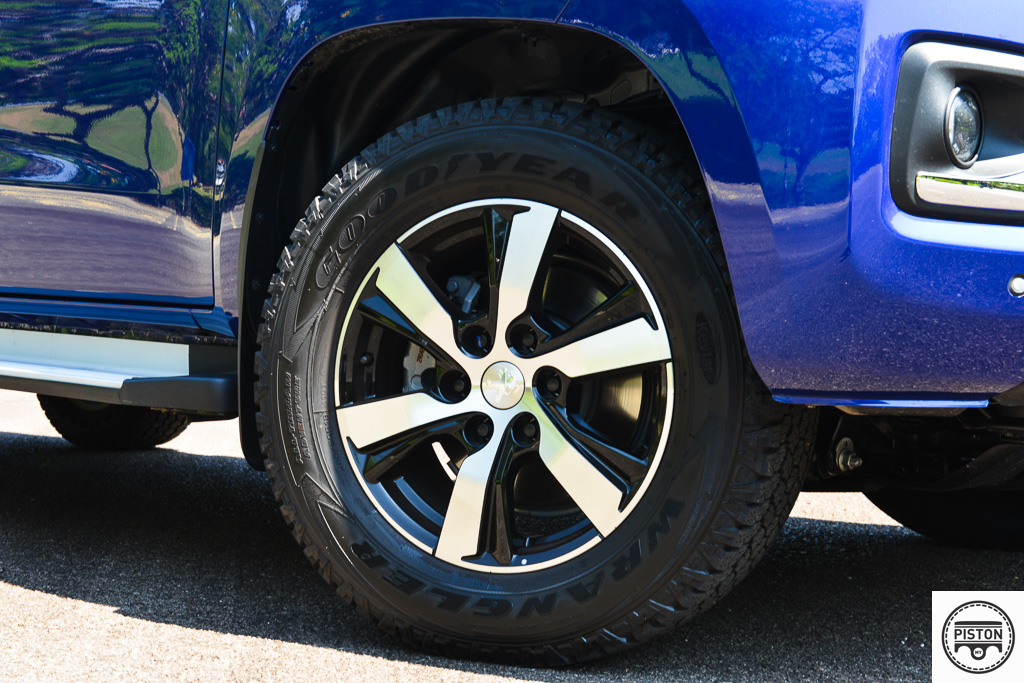 Standing out from the usual crowd of Toyotas, Fords and Isuzus may not actually be a bad thing either since Bermaz Auto are now custodians of the Peugeot brand in Malaysia. And judging by how well the company has done with brands like Mazda and Kia, buying a Peugeot Landtrek may put you in some pretty good company as well. And at a little over RM120,000, it definitely does not sound like a bad deal either, if you can look past some of the annoying bits.
Specifications
Engine: 1.9-litre, turbocharged, 4-cylinder
Power: 150hp @ 4000rpm
Torque: 350Nm @ 1800rpm
Gearbox: 6-speed automatic
Suspension: Double Wishbones (Front) Leaf spring (Rear)
Price: RM120,072
We like: Good looks, interior layout
We don't like: Diesel clatter, rough ride