Citroen unveiled its Sporty SUV, the C5 Aircross at the Shanghai Motorshow. The French automaker is starting to focus quite a bit of its attention on the SUV market with the introduction of the futuristic C-Aircross Concept and C3 Aircross.
For the C5 Aircross, Citroen is positioning it as a global vehicle that will take on the German and Japanese heavyweights that have dominated markets around the world. Unlike most contemporary designs, the C5 Aircross features sleek and elegant contours. The front fascia sports a thin and understated louvered grille design that extends from one side of the fender to the other. The Citroen badge has been integrated with the upper grille that also houses the thin two piece LED headlights.
From the sides, the car features a contemporary look, wide wheel arches and wide but sleek A and C-pillars that feature glass paneling, giving the vehicle a more airy look. At the rear, the look is reminiscent of the older VW Toureg. The elongated four panel LED tail lights's lines flow with the contours of the rear bodywork. The entire design blends luxury and rugged outdoors ability into a simplified yet elegant package. The C5 Aircross features a 2,730 mm wheelbase and short overhangs that will help it tackle off road obstacles with better maneuverability and precision.
But inside is where things get interesting. Due to the vehicle's construction and choice of materials, the cabin looks spacious and like the exterior, has an airy effect to it, thanks in part to the large panoramic roof. The dashboard features a horizontal layout to provide for a greater width, the seats are wide and feature comfortable materials which is also true for the wide centre console which has soft and elegant materials that provide a better sense of protection and comfort.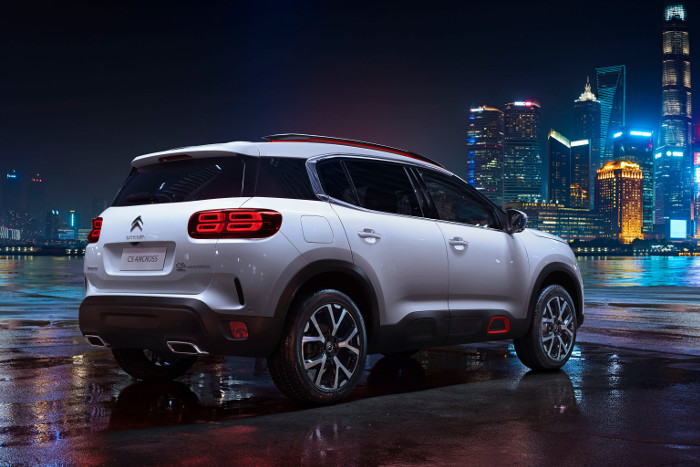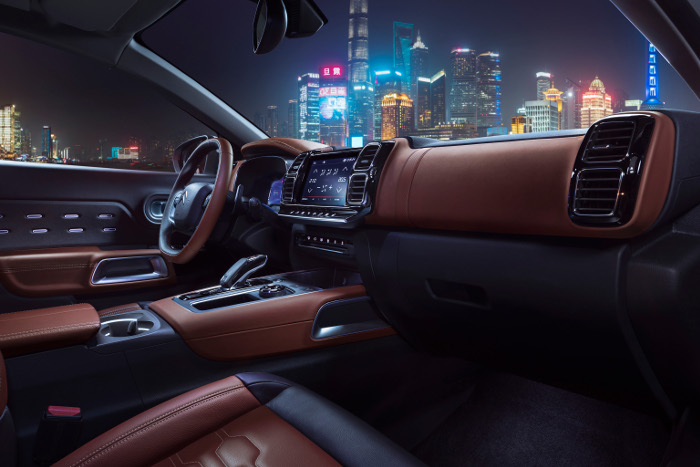 In the centre stack, there's a 12.3-inch TFT digital cluster and a capacitive 8-inch HD touchscreen infotainment system that should feature an array of connectivity. The heated front seats have a massaging feature that will help occupants relax as they breath in the clean purified air expelled from the vehicle's air quality treatment system.
Built on the EMP2 platform, this particular Citroen comes equipped with the Progressive Hydraulic Cushions suspension, which is said to provide exceptional levels of damping and ride comfort. Apart from that, it also comes with a slew of driving aids which include Active Safety Brake, Active Lane Departure Warning, Adaptive Cruise Control with a Stop function, Grip Control and Hill Assist Descent Control.
Citroen's C5 Aircross will the first vehicle in its line-up to also feature a PHEV plug-in hybrid variant, which will definitely be to the liking of the environmentally conscious folks. According to the automaker, the vehicle will be launched in China in October of this year followed by Europe at the end of 2018.