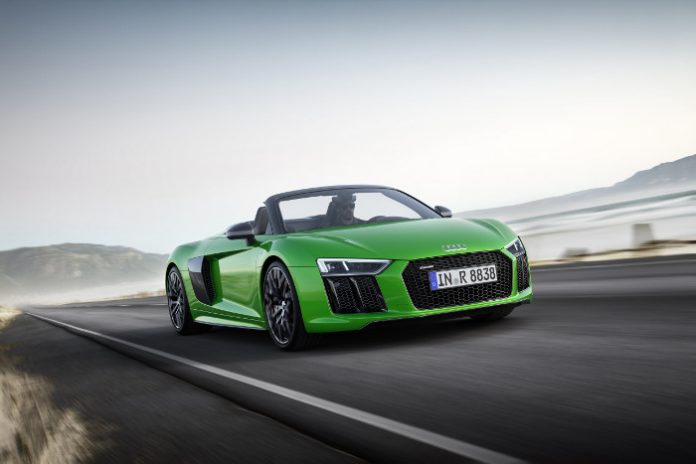 Audi has announced its fastest series-production convertible – the R8 Spyder V10 Plus. Like the Coupe, it will have a naturally aspirared 5.2-litre FSI V10 engine that produces nearly 610bhp and 560Nm of torque. It has nearly a 70bhp power advantage over the standard R8 Spyder V10, giving it that little bit of an edge.
A seven-speed S tronic dual clutch transmission is tasked with sending the engine's power to the all-wheel-drive quattro drive system. This level of performance will allow the R8 Spyder to accelerate from 0-100km/h in just 3.3 seconds and reach a top speed of 327km/h.
It takes just 20 seconds to open or close the hood at speeds of up to 50km/h, which is on par with that offered by competitor supercars in the same category.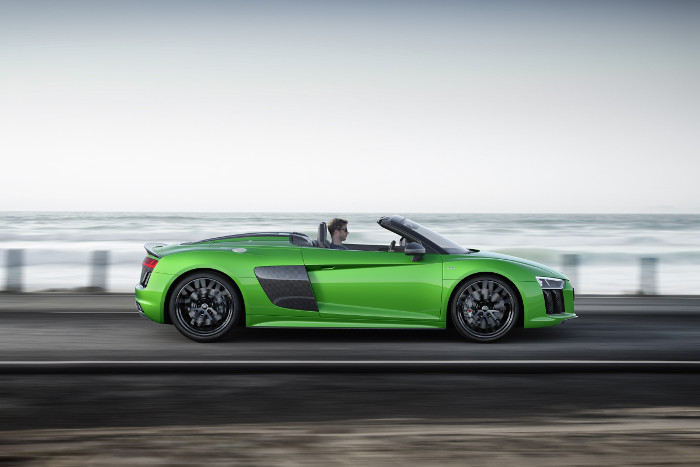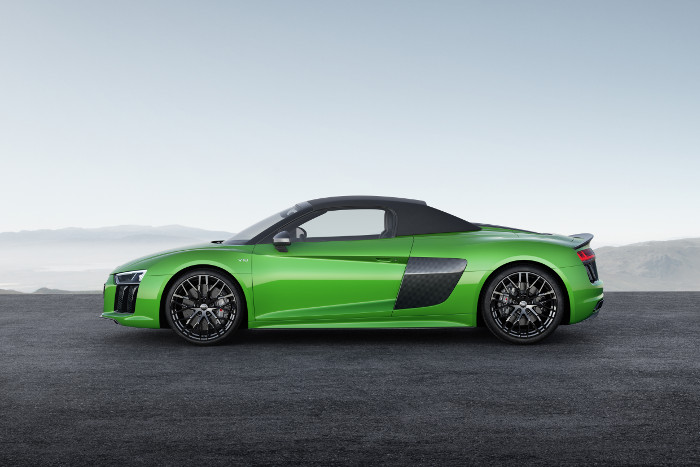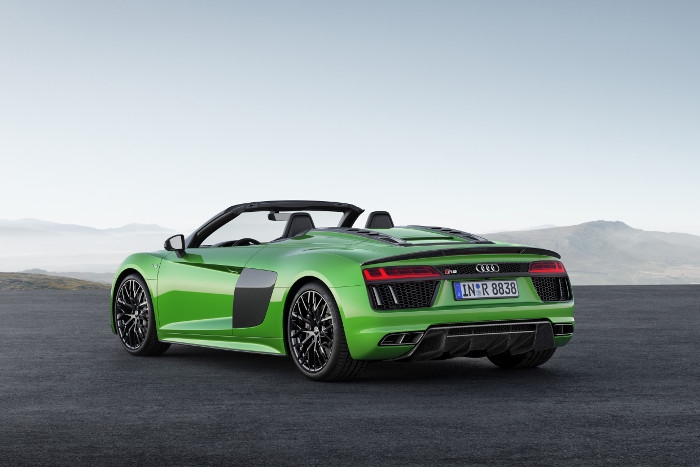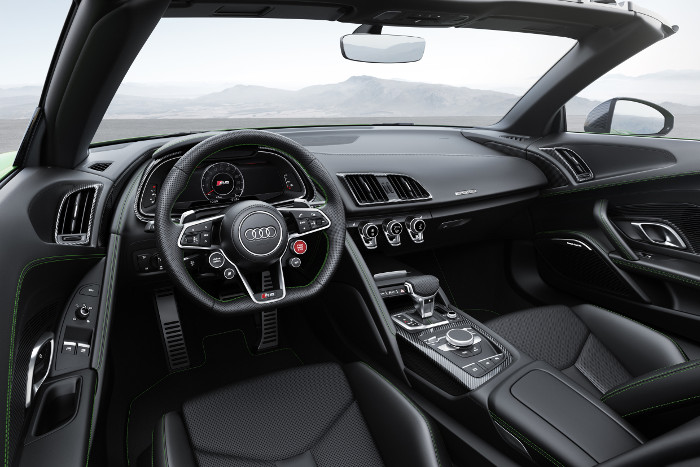 The car will also be fitted with an array of equipment which include an infotainment system, Audi Drive Select, sophisticated suspension setup, ceramic brakes, R8 bucket seats, Audi virtual cockpit, exclusive micrommata green paint finish and carbon trim panels both inside and out.
Like its Coupe brethern, the Audi drive select system alters the vehicle's accelerator pedal feel, gearchanges, steering sensitivity, flaps, exhaust sytem and mangetic ride damper control based on the individual drive mode that is selected.
The body is made from the Multimaterial Audi Space Frame (ASF) and incorporates aluminum and CFRP (Carbon Fibre Reinforced Polymer) in its construction. In total, the R8 Spyder body, weighs just 208kg and is said to have exceptional structural rigidity. It is about 25kg lighter than that of the R8 V10 thanks to the various different materials used and other weight saving measures.
This is the first time in the German automaker's history that the Plus version has been made available as a Spyder. And as a whole, Audi says that the car will deliver exceptional levels of performance thanks to a powerful engine, lightning quick DCT gearbox and an intelligent quattro system. The car should go on sale by the end of this month in Europe.