The latest 2019 Porsche Macan was just launched a few months back, followed by the more powerful Porsche Macan S variant during the first-ever Porsche Sportscar Together Day held at the Sepang International Circuit just last month.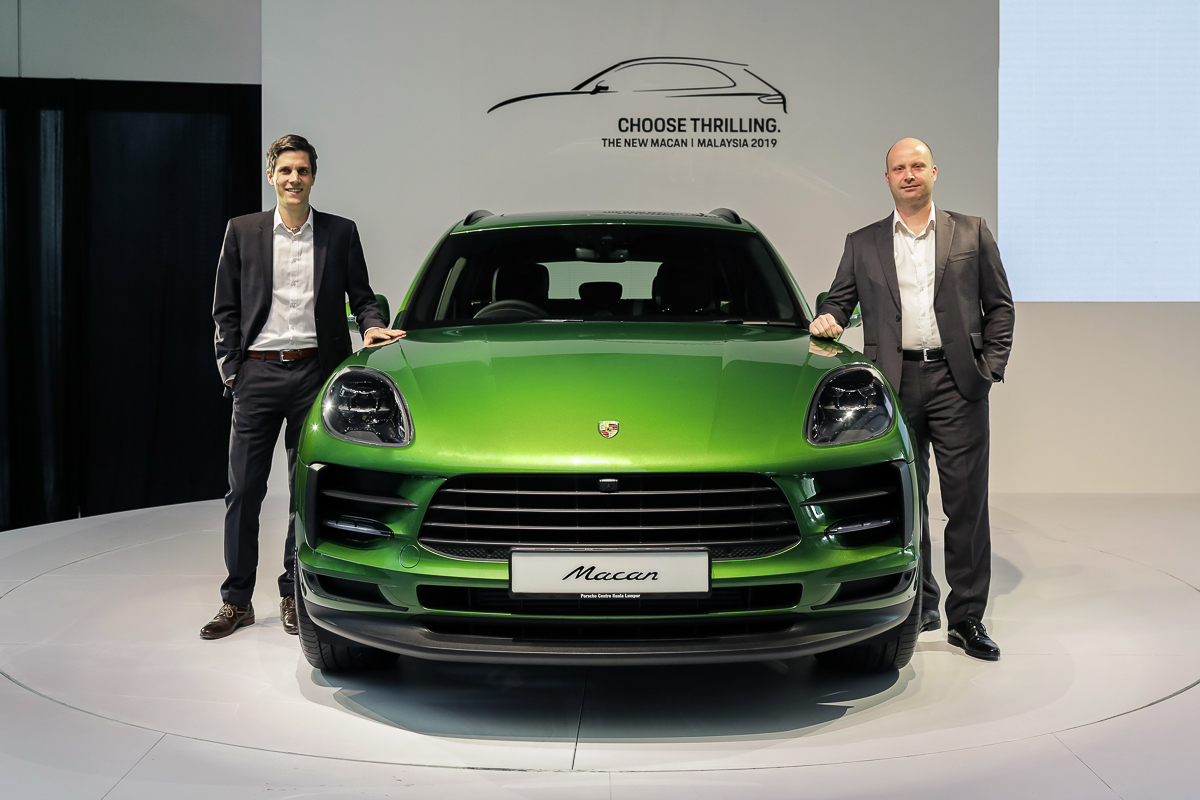 For months, we've been following the progress of Sime Darby Auto Performance (SDAP) and their ever-growing range of delicious Porsche vehicles here in Malaysia. Noticing our interest, SDAP decided to let us have a go at the Porsche Macan. We took that opportunity straight away and had it to ourselves for the whole day.
With that being said, here are the five things we absolutely adore about the 2019 Porsche Macan.
1) DESIGN
This is by far one of the sportiest-looking SUVs in the Malaysian market to date and we wouldn't expect any less from the Porsche designers. Portraying the true essence of Porsche Design DNA, its distinctive exterior features possess a wider stance which is not only good for looks but also driving dynamics.
We all know that when it comes to Porsche, the 911 is the first thing that comes to mind and with the new Macan, you can also see a number of 911 elements thrown into the mix. This is especially significant at the rear end with its new taillight clusters where they feature a 'four-point design, further reflecting Porsche brand identity.'
What Porsche is very good at when it comes to design is the combination of modern features together with timeless look that binds the design into a very wholesome façade (which most people tend to agree on). As far as exterior is concerned, we love it (as well as many other who saw us rolling around town in it).
The new Macan's interior presents loads of Porsche technology all within the reach of the driver. Some people might be overwhelmed by all the buttons, switches, and knobs found near the cockpit (especially the centre console) but for everyday driving, you'll only need to use just some. With that being said, it's always better to have more access rather than less.
Featuring a much bigger 10.9-inch full-HD touchscreen, the Porsche Communication Management (PCM) system offers seamless connectivity to your smartphones together with mobile phone preparation, two audio interfaces, and a very intelligent voice control.
Getting connected was quite easy and once that is done, the smart system will suit to your personal requirement via predefined files. In other words, the car will learn about your preferences and adapt to your personality. How cool is that?

2) ENGINE
Powerful yet small capacity engines are all the rage now and with the 2019 Porsche Macan, you'll get a 2.0-litre four-cylinder turbocharged engine. This unit produces a cool 252hp and 370Nm of torque. Controlled using a seven-gear PDK dual-clutch gearbox, you are able to propel yourself from 0 to 100km/h in just 6.7 seconds. Top speed? Limited to 225km/h. We also how love how it growls, snap, crackle, and pop when you give it a bit of gas to play around with.
That's all well and good but we were more amazed on how the power is controlled and delivered to its intelligent all-wheel-drive Porsche Traction Management (PTM) system. There's nothing aggressive about the big power figures. In fact, you'll find that the Macan will hit these figures quite elegantly without being too overwhelming. This is indeed very good, especially when you're chauffeuring your family around town.
When driven normally, the average fuel consumption rating sits at around 8.1 litres for every 100km. in theory, its 65-litre fuel tank can actually travel up to around 800km before having the need to stop and refuel. We didn't have time to test its fuel efficiency just yet because the car was way to fun to drive. Hence why the figures that we got were slightly higher than the one you see above.
3) DRIVEABILITY
Driving the Macan around town normally feels like any other premium SUV. It's surprisingly very comfortable, well behaved, and very much contented into giving the best driving experience for the entire family. However, this does not mean that the Macan is not fun to drive.
With a brand-new overhauled chassis, the 2019 Porsche Macan is actually very dynamic and enjoyable to drive, especially on mountainous roads. If there's one thing that can be said about the Macan, it would be that it can get a whole lot sportier when you put that pedal to the metal.
Slow speeds allow for great manoeuvrability around tight spaces like shopping mall parking lots and higher speeds offer great balance and pinpoint accuracy when tackling those winding roads. It might be a big Porsche, but it is still a Porsche at heart and that's is very, very admirable.
4) PRICE
For the Malaysian market, the 2019 Porsche Macan is priced at RM455,000 (on-the-road without insurance). This might be a hefty sum to pay for a 2.0-litre premium SUV but the folks at SDAP understands that all too well and decided to give more than what you're paying for.
This is why they decided to include the Macan's Premium Package worth over RM26,000 into that price tag to ensure that all owners will get the best bang for their buck. All Macan models offered by SDAP will automatically include:
Power Steering Plus
Mechanical roll-up sun blinds (rear side windows)
Auto dimming mirrors
ParkAssist + reverse camera
Comfort lighting package
BOSE surround sound system (this alone is around RM6,000)
Apple CarPlay with Siri voice control
Porsche Macan exclusive floor mats
Front electric power seats with memory package
5) ADDITIONAL OPTIONS
The Premium Package alone is already a good deal to have but if you're looking for more things to customize your ride according to your super fine taste, SDAP has that well prepared with their extensive range of additional options.
The test unit that we got was fitted with all of these things and together, they amount to close to RM80,000! We're talking air suspension with self-levelling functions, a bigger 75-litre fuel tank, Sport Chrono Package with Mode Switch (just like the one found in the new 992), two-toned leather seats, and many, MANY more.
Our personal favourite has to be its 21-inch Sport Classic Wheels finished in high-gloss black that elevates the Macan's exterior looks onto a whole new dimension. If you want something that's badass, dope and what the millennials today term as 'fire', you would want your Macan to ride around on these 21-inch beauties.
So, there you have it, folks. These are the top things that we adore about the all-new Macan. To know more, head over to any of the Porsche authorised showrooms around the country and witness it for yourself. Alternatively, you can go to https://www.porsche.com/pap/_malaysia_/models/macan/ for further details.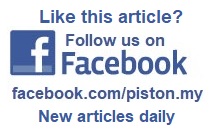 Porsche's all-electric Taycan fully revealed, priced from RM632,000