To car companies, customers are the most important people for their business and every effort is made to ensure that they have a great ownership experience. Sime Darby Auto ConneXion (SDAC), the sole distributor for Ford in Malaysia, has various activities that enhance that experience and recently, the company hosted the first-ever Ford Inner Circle event in Malaysia.
The Ford Inner Circle event brought together customers of the Next-Generation Ford Ranger customers at the flagship Ford showroom in Sime Darby Motors City in Ara Damansara, Selangor. Being a festive month, it had a Christmas theme for Ranger owners and their families.
Besides the food, fun and drink, expert instructors were also on hand at a familiarisation workshop to give owners a deeper understanding of their Ranger. Some may already have been truck owners but the latest Ranger comes with many new features, especially impressive high-tech features, which may be new to many.
SDAC-led initiative
A first-of-its-kind by an automotive brand, Ford Inner Circle is an SDAC-led initiative created exclusively for the Malaysian market. It aims to provide a community-based platform where Ford owners can gather with family, friends and other like-minded individuals. They will also enjoy various benefits, including exclusive invitations to functions and other events.
"We are grateful to all our loyal customers for their ongoing trust, which inspired us to initiate the Ford Inner Circle. Our desire is to serve them better and deliver next-level customer experiences. All our Next-Generation Ranger, Raptor and Everest customers are automatically included in this circle and will receive exclusive benefits in addition to deep-dive instructional sessions on their next-gen vehicles," said Turse Zuhair, Managing Director of Sime Darby Auto ConneXion-Ford.
"More importantly, customers will have access to scheduled familiarisation sessions at a Ford showroom nationwide. These sessions are designed to help them master the high-tech equipment and smart features available so they can maximise the full capability and versatility of their next-generation Ford vehicles,:" he added.

Ford Ranger Getaways
As part of the Ford Inner Circle, Next-Generation Ford Ranger and Ranger Raptor customers will receive a privilege card, which entitles them to a 30% discount on their first Ford Ranger Getaway. An industry-first and also exclusive to Malaysia, the Ford Ranger Getaways program was created to provide a richer and more immersive experience of what it means to 'Live the Ranger Life' through a series of handpicked local drive and adventure experiences.
Open to all Ranger and Raptor owners, Ford Ranger Getaways covers a multitude of interest categories to cater to customers from all walks of life who desire short local adventures, be it on their own, with family and friends or with other like-minded people.
Each getaway has been thoughtfully curated to showcase the diversity of the Ranger lifestyle – from fun city outings and outdoor or off-road excursions to foodie trails and even being a pilot for a day by flying a plane over Kuala Lumpur City Centre (KLCC). These escapades are on open schedules that can be booked and enjoyed by customers with their Rangers or Raptors at their own leisure.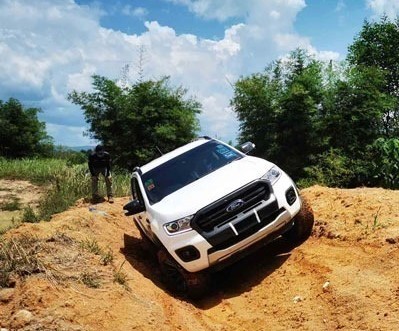 There are also scheduled one-of-a-kind off-roading training experiences in M4TREC in Semenyih, Selangor. Owners will be able to test the full potential of their Rangers and Ranger Raptors. During such sessions, they will discover the full capabilities of their vehicles and how they are 'Built Ford Tough'.
Since it was launched early this year, SDAC has added 5 new getaways, including a Tabin Wildlife Safari Adventure and 3 island retreats. The current list on the SDAC-Ford website shows available getaways for January to June 2023. Interested owners are advised to reserve early as slots for each getaway are on a first-come, first-served basis. Bookings can be done online at SDAC-Ford's e-commerce platform.
To know more about the latest Ranger and Ranger Raptor, visit www.sdacford.com.my where you can also locate a showroom to test-drive one.